The winners of the 2022 GM New Zealand 'Legends Programme' have been announced at an awards presentation evening in Auckland.
"It's important to celebrate success and this was a great opportunity to get the Holden Service Centre network together and recognise the supreme award winners," said Stephen Matthews, General Manager – Aftersales for GM New Zealand.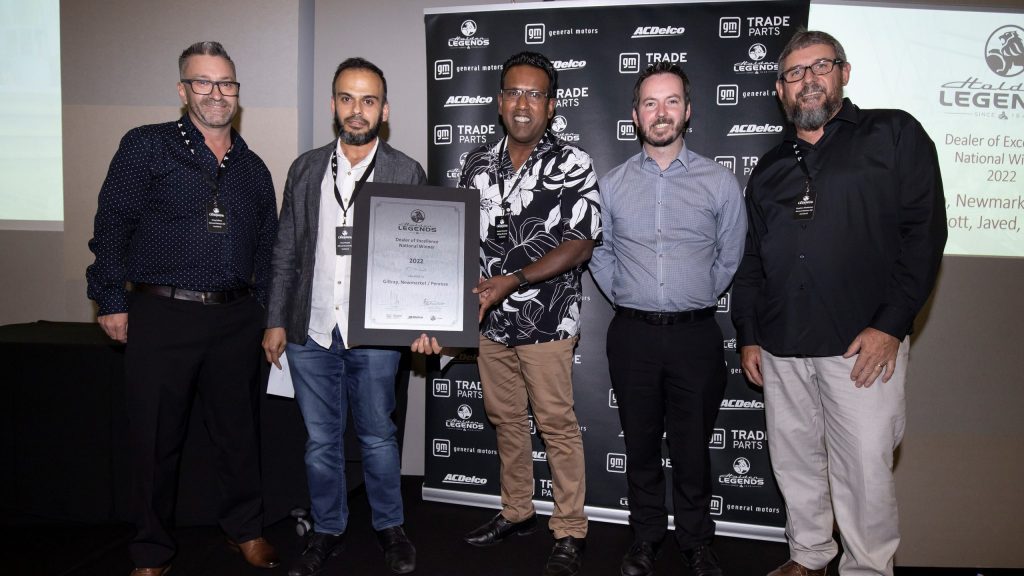 The winning dealership, Giltrap Newmarket and Penrose, and runner-up, Robertson Prestige, beat 29 other Holden Service Centres to achieve their respective awards.
"These two dealerships ranked consistently high in measures across all facets of the business," said Mr Matthews.
Criteria for judging includes parts sales, service, customer satisfaction, facility standards, commitment to technical training through to administration considerations.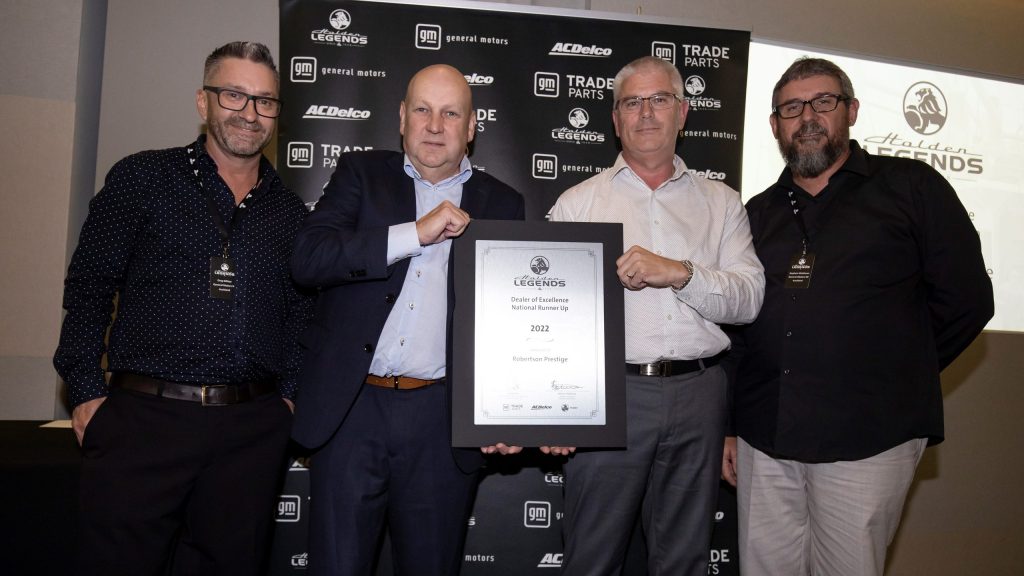 "It means that each area of a dealership contributes to the overall result, so it takes a real team effort to secure victory in the programme.
"I'd like to acknowledge the winners and also thank the Holden Service Centres around the country for their ongoing support and dedication to our customers."
2022 GM New Zealand Legends Programme awardees:
Winners:

Giltrap Newmarket and Penrose

Ravind Perumal – Service Manager Giltrap Penrose
Javed Soyab – Service Manager Giltrap Newmarket
Scott Mckewon – Parts Manager Giltrap Penrose

Runner up:

Robertson Prestige

Peter Shaw – Aftersales Manager
Paul Spargo – Parts Manager