Back in 2021, General Motors' Chinese brand Wuling revealed a convertible version of its tiny Hongguang Mini EV called the Cabrio. This small electric wonder has generated so much interest in China that would be buyers have to enter a lottery type scenario in order to get their hands on it.
While demand is huge, supply is tight with a production run of between 100 to 200 cars a month, reports Automotive News. However, due to demand, production numbers are expected to increase.
Its hard topped sibling, which starts at around $NZ7700, has quickly become the best selling electric car in China with over 426,000 vehicles sold last year. So it's no wonder the drop top version is already so popular.
Alongside its folding roof, the Cabrio features an LED lit front grille and lights, black and silver door inserts, and larger wheels.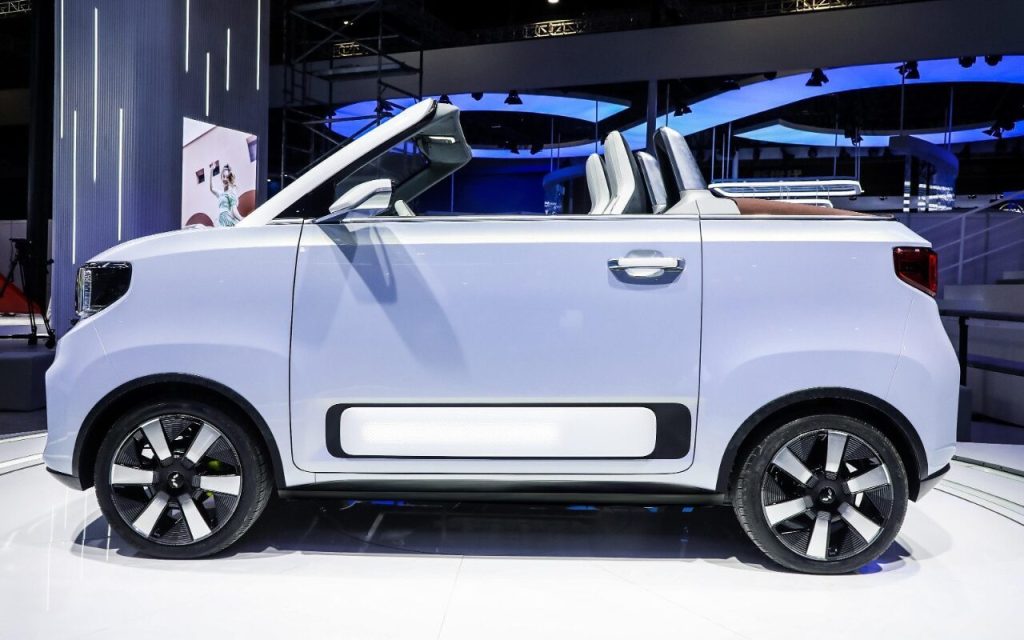 Said to sit between 100,000 yuan ($NZ23,749) and 200,000 yuan ($NZ47,498), the Hongguang Mini EV will only be sold in China.