The new Dealer Team Spec HSV Clubsport gets a hammering around Phillip Island in the hands of some unusual suspects. There's Garth Tander, and then there's 'Newt' – our hard-at-work Aussie correspondent.
The red HSV ClubSport comes slicing through the Phillip Island gloom, a ghostly spray of water spiralling into the sky behind it and then merging back into the falling rain. The car arrives at Honda Corner, legendary venue for thousands of out-braking desperates on both two and four wheels, slows, cocks sideways as the throttle is booted, and arcs its way around onto the short straight before Siberia.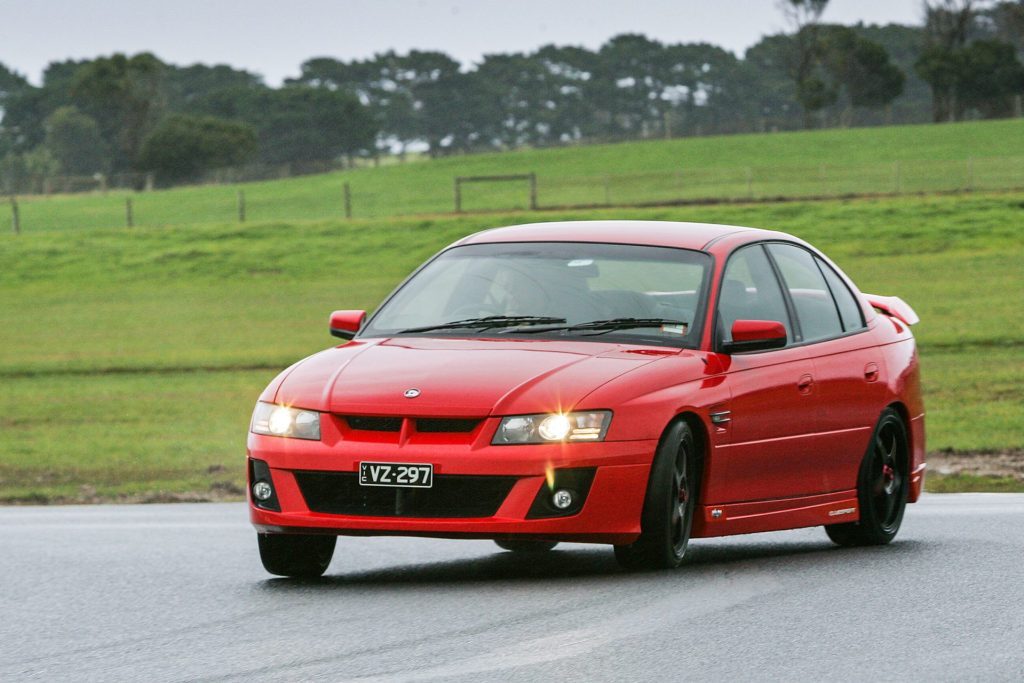 About two minutes later it's back, the swelling exhaust of the Gen IV 6.0 litre V8 rising through an arctic breeze so palpable you could just about cut it with a chainsaw. In, sideways, gone. Then again, again and again. Finally, after six or seven perfect, geometric passes, the car falls victim to the soaked conditions and loops into a lazy full spin. Or does it? No, Garth Tander's just checking whether we've got the shot or not.
You've no doubt heard of Tander, a V8 Supercar ace with a Bathurst win to his credit in 2000 and a reputation as one of the championship's true fast men. Now the lanky West Australian isn't NZ Autocar's usual V8 Supercar driver of choice, not with a certain Greg Murphy as a columnist and a slew of other Kiwi Holden drivers like Steven Richards, Paul Radisich and Jason Richards to call on for expert wheel twirling. But it's the car that's prompted the driver choice, as this is no ordinary Clubby. In fact, it's been tricked up with a new option called the 'Dealer Team Spec'.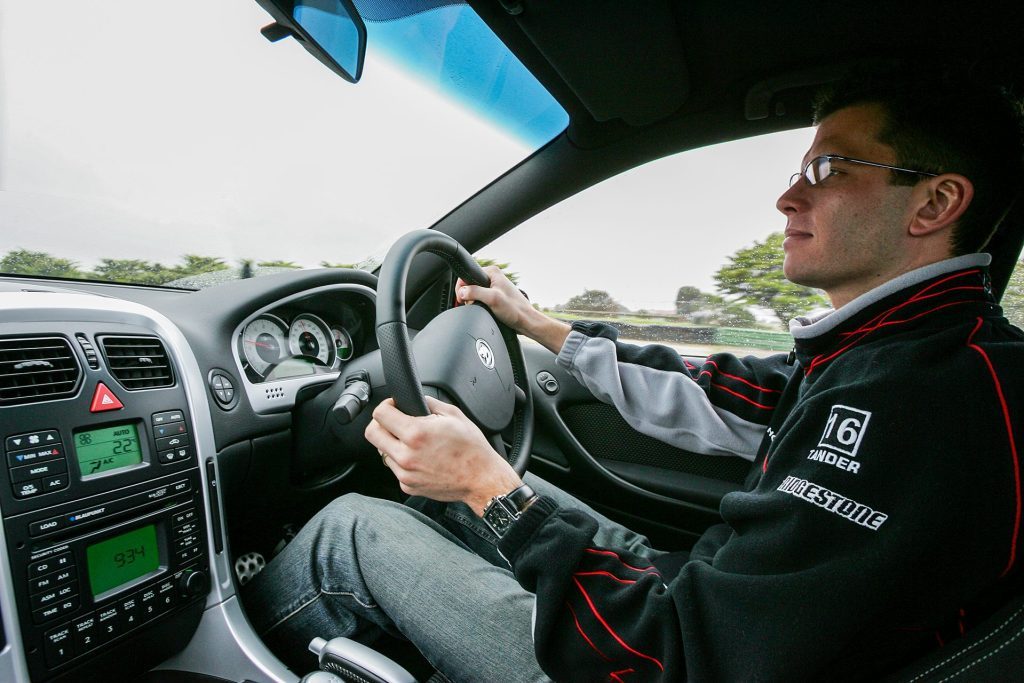 What's it all mean? Fundamentally, this is a performance kit that's been named to hype the link between HSV and the V8 Supercar team Tander races for, which is now known as the HSV Dealer Team. Last year, when Tander made the decision to leave Garry Rogers Motorsport after a seven-year stint, he was signing up with the Kmart Racing Team to replace the aforementioned Murphy. The only trouble was that the retailing giant pulled the pin on its sponsorship deal just before Christmas, leaving an obvious question mark over the team's future. Then HSV supremo, John Crennan, swept into action to ensure the team – essentially the number-two operation in the Holden V8 Supercar structure – didn't collapse by kicking in HSV dollars to keep things going. Holden added support as well, and after a rocky start to the season, Tander is now up and flying, scoring consecutive rostrums in the Northern Territory and Queensland. Teammate Rick Kelly is also on the improve in form, so for the HSVDT, things are looking up.
And judging by the way Tander is progressing in the treacherous conditions with so much control, the news for HSV buyers with a penchant for track, tarmac rally or fast road driving is good too.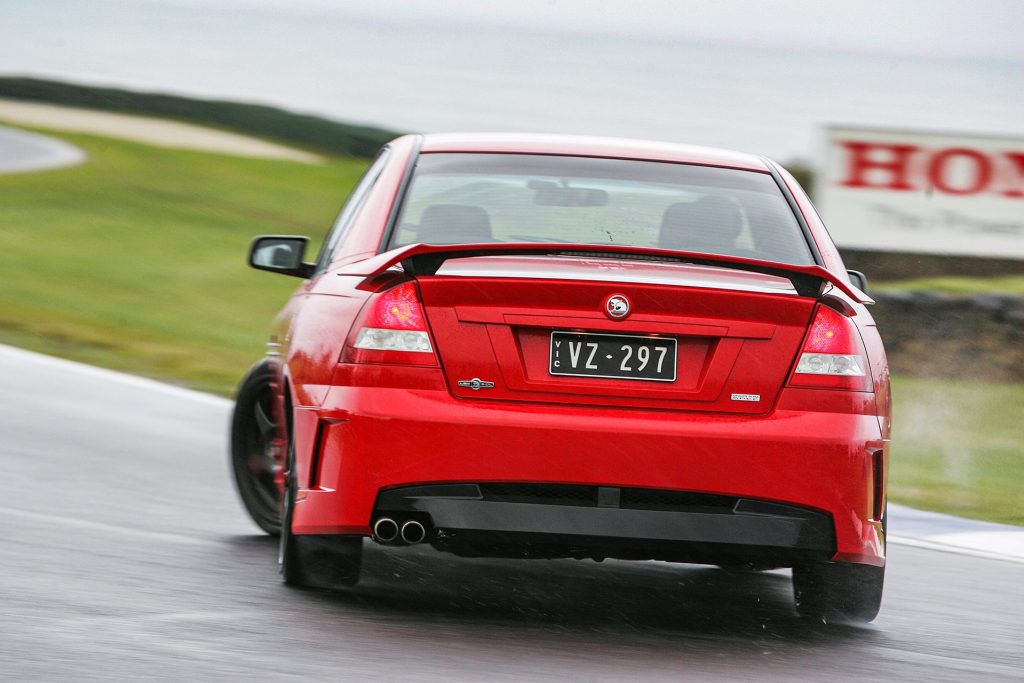 "This car as a circuit track-day car addresses the most important thing when we go racing, and that's the chassis," Tander enthuses post the photography session. "Everyone thinks you need more horsepower, but we work on coming off the corner faster to go quicker, and that's the same principle with this.
"I really got into it while I was out there to see what it was like, and it was very, very predictable," Tander recounts. "You are not concerned at all about it doing anything to bite you; it's actually very comfortable to drive close to the limit.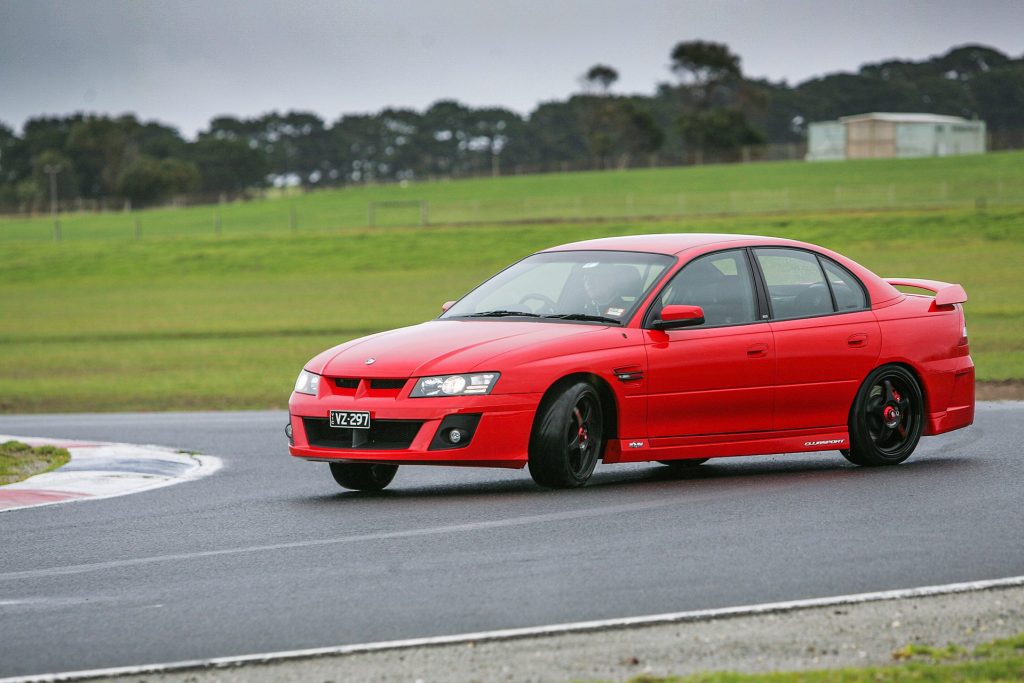 "I was going flat-out through the Hayshed at almost 160km/h in the wet. It's one of the most daunting parts of the circuit and no problem, it just drove straight through."
Now the cynics might argue that Tander would swear a pig's ear is a winning lottery ticket if it had a HSV logo on it. After all, that's part of his job, but he seems honestly impressed and a look at what makes up the DTS package tends to back him up. Like he says, it's all about going faster without worrying about more horsepower, so one thing that stays the same is the drivetrain. Still the same 5967cc 16-valve overhead-valve V8 that is exclusive to the HSV Z Series in Australia. Still 297kW at 6000rpm, still 530Nm at 4400rpm, and still the M12 version of the Tremec T56 six-speed gearbox.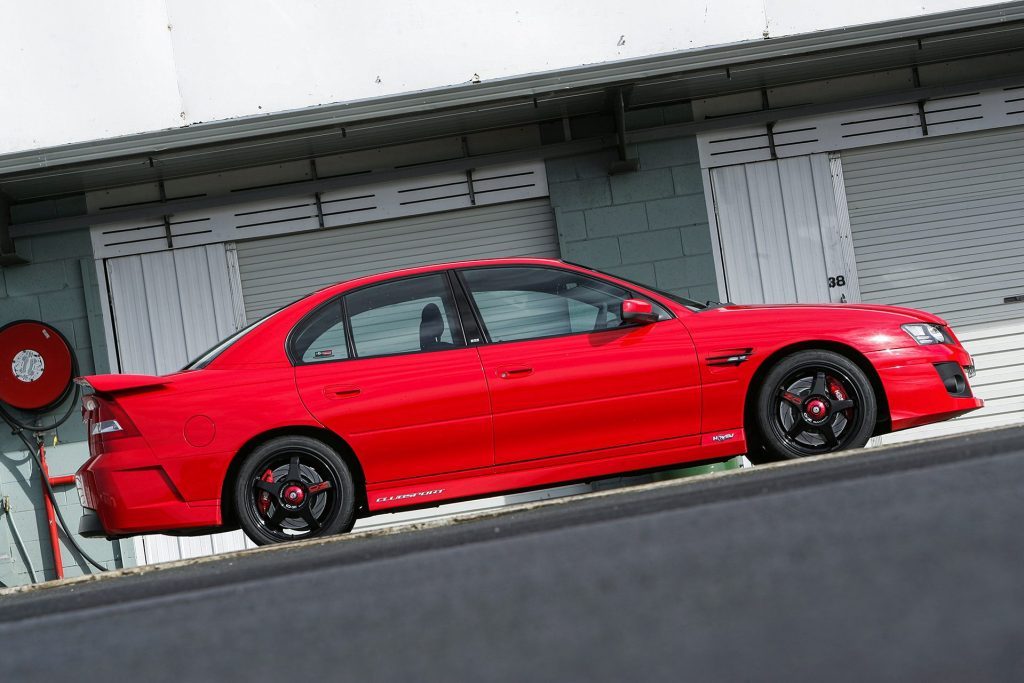 The DTS instead comprises HSV's sports and competition-oriented linear steering rack (first seen on the Y Series II GTS) supported by an optional power-steering cooler. Then there's the R8's performance suspension. 
It also includes huge AP Racing brakes. Up front are six-piston calipers acting on mighty 362mm cross-drilled and grooved rotors, with four-piston calipers mated to still-enormous 343mm cross-drilled and grooved rotors at the rear. Introduced as an option at the VZ launch last year, HSV claims this is the most powerful braking system ever fitted to an Australian road car.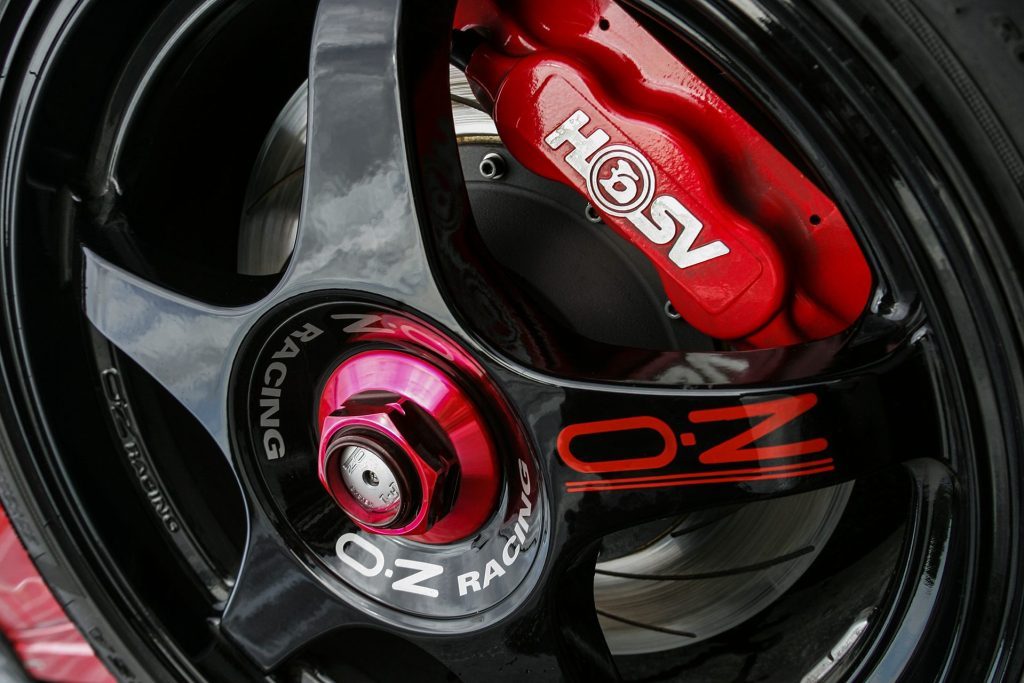 The brakes sit inside spindly, black, 18-inch OZ racing wheels that use titanium-enriched alloy construction and weigh just 8.2kg each. That means an unsprung weight saving of 20kg per vehicle compared to the standard 19-inch wheels. Strapped onto the OZ's are a set of fiercesome-looking 235/40ZR18 Pirelli P-Zero Corsa Asimmetrico tyres. With minimal tread and max rubber, there's no doubt about their competition intent.
It's a collection that coalesces under the DTS name with a couple of crook badges and matt-black front quarter vents chucked in for good measure.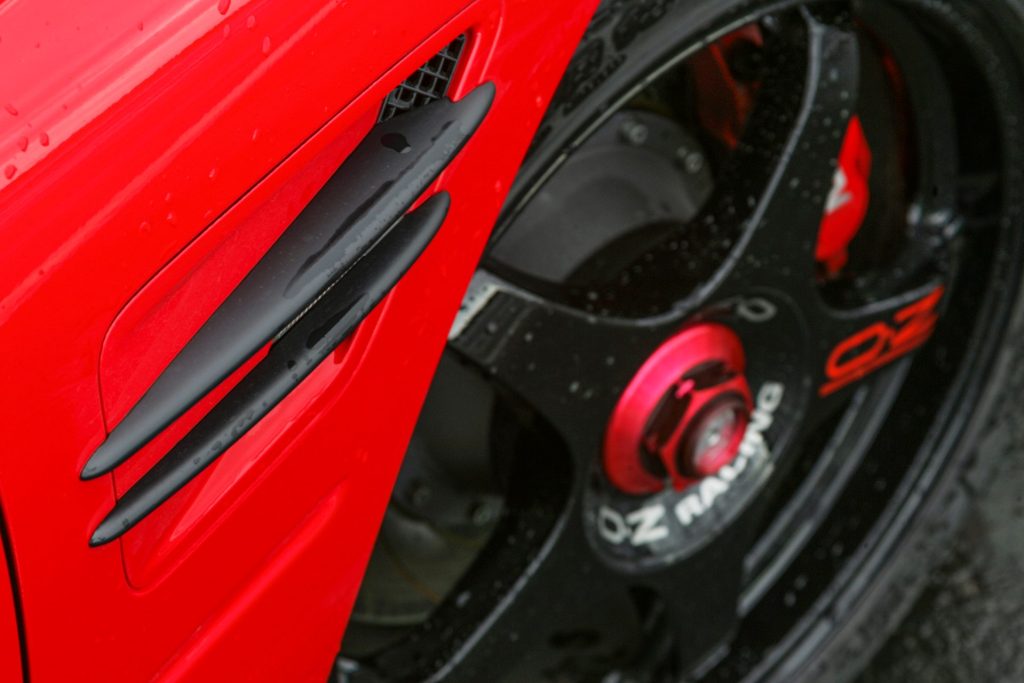 While it might just sound like it's been dreamed up to get rid of some bits from the parts bin, DTS actually has its genesis as the ultimate driver's car that HSV engineers have hankered to create for years. First hint of its existence came when it was tested out by HSV in a most public of environments as the lead car for this year's Targa Tasmania. Clever strategy that… Want to hide something? Then put it out there in full view.
But if you know the roads used by Targa Tasmania, then you'll also know they are not all baby-bum smooth, but real corrugated, patched, heavily cambered and very much imperfect examples of what passes for a highway system in these parts. That HSV learned something from the experience and translated it into the DTS package is obvious from the moment you wrestle the keys back off Tander and head for the real world; any fears that this is a brutal track monster with no on-street relevance are quickly erased.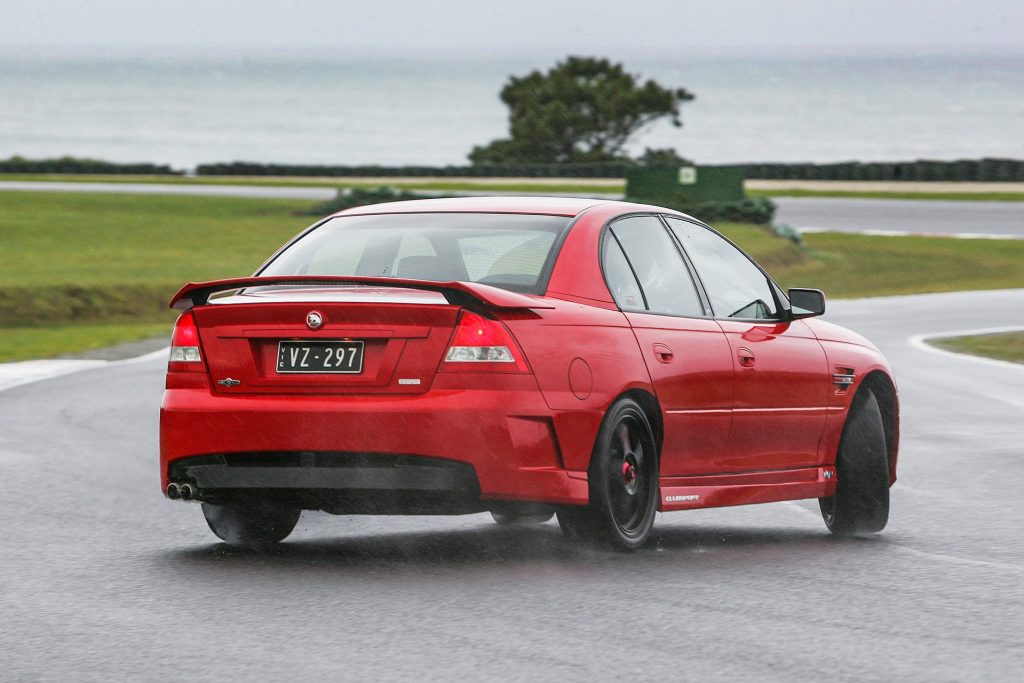 In fact, just the opposite quickly becomes apparent. The tremendous brakes and grip combine with the suspension tune and linear rack brilliantly to deliver the best-driving HSV ever. What would top it? Perhaps the HRT 427, but that never got into production, unfortunately. Last year's GTS/R coupé? At least for now, ditto.
It's not only that this car stops, but it does it consistently, brilliantly even. The ABS threshold is high, the level of modulation simply outstanding. If you can melt these puppies, then you're the dead-set world braking-champ. The tyres certainly help the brakes do their job, such is their grip level. Like the brakes, they require a little bit of work to warm up, but then they stick like leeches. It's never more apparent than when wheeling fast into a second-gear corner. You can feel there's a desire for front-end push there – somewhere – but it's being beaten into a pulp by the Pirellis, which just refuse to do anything but point in the right direction. HSV has played to this strength by increasing the camber of the front suspension specifically for the DTS.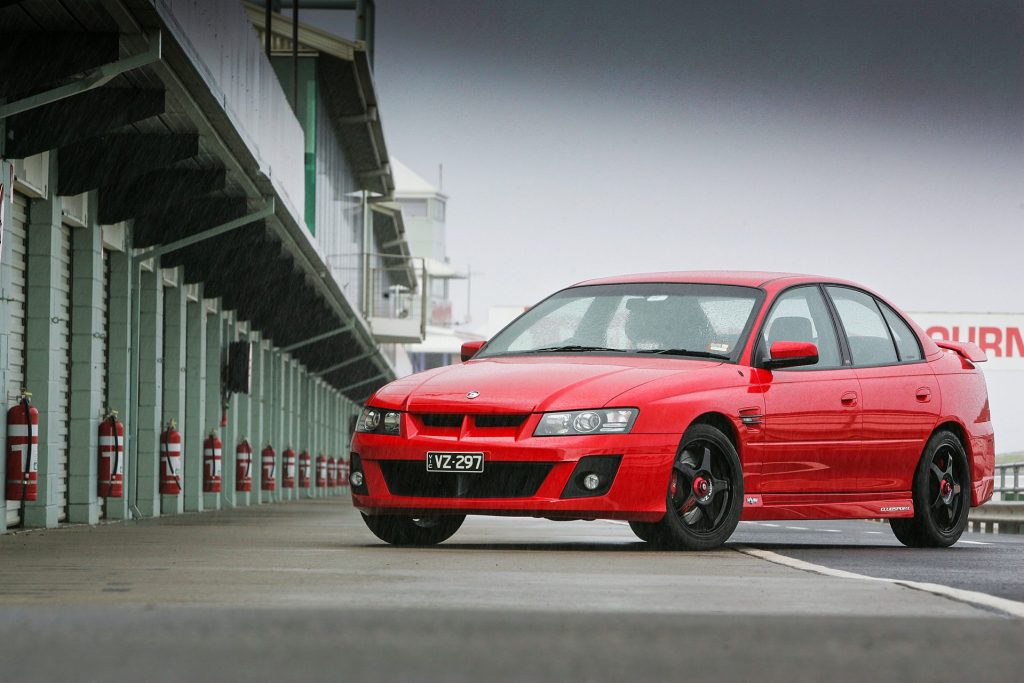 This strength in the front-end, the much improved response of the linear steering rack, and virtually no body roll means control is simply outstanding. The extremely stiff tyre sidewalls play a big part in this flat attitude, something that becomes obvious in quick weight transitions when flicking from one tight corner into another. Left-right-left, this HSV is marching to a different beat than anything that's come before it.
And there's no squirming or complaining from the rear-end either thanks to the grip level. And that's even though you are undoubtedly carrying more corner speed on account of the tyres, the flat body attitude and lower unsprung weight, all of which adds up to a bigger contact patch. More rubber on the road means more speed mid-corner, allowing the Gen IV's awesome punch to be tapped that much sooner, sending the car up the road that much quicker.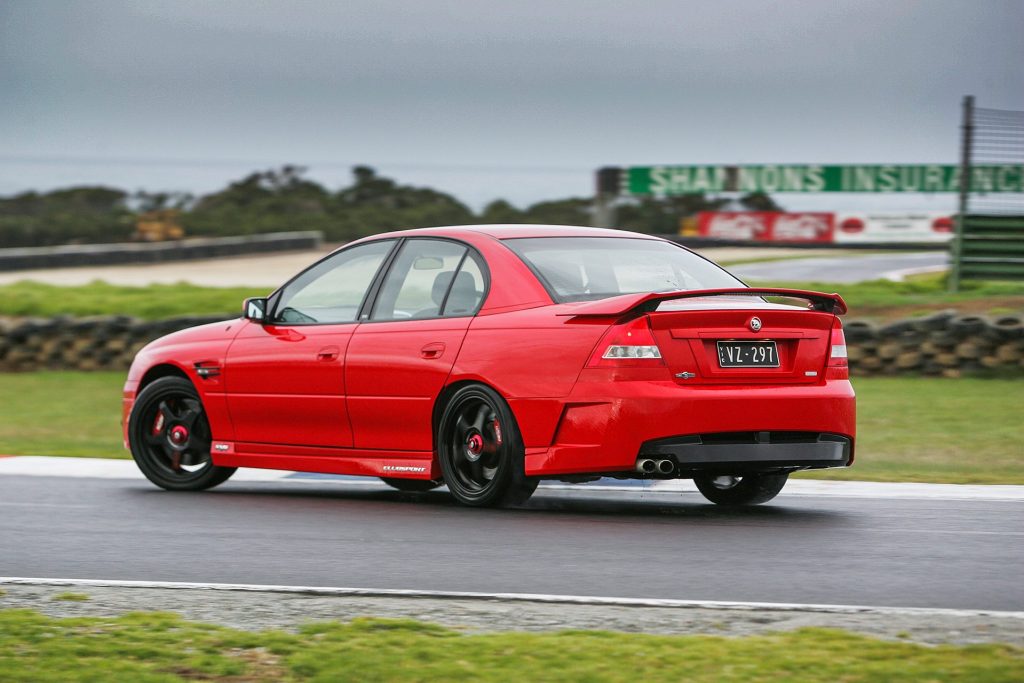 How much quicker? HSV itself estimates this car can carry 20 per cent more mid-corner speed than a standard ClubSport. There is no doubt that on road or track the DTS would simply rip and tear any other HSV to bits. FPV? Perhaps on the road a Boss 290 or Typhoon would hang in for a while, but on the race track it would be a massacre.
And yet for all that tautness, that sporting intent, the DTS is still a civilised and accessible drive. The shortened gear lever that comes with DTS speeds up the baulky change, particularly in the crucial three-to-four plane. But what really surprises is the ride, maybe 10 per cent harsher than the normal ClubSport, but eminently forgivable considering the gains.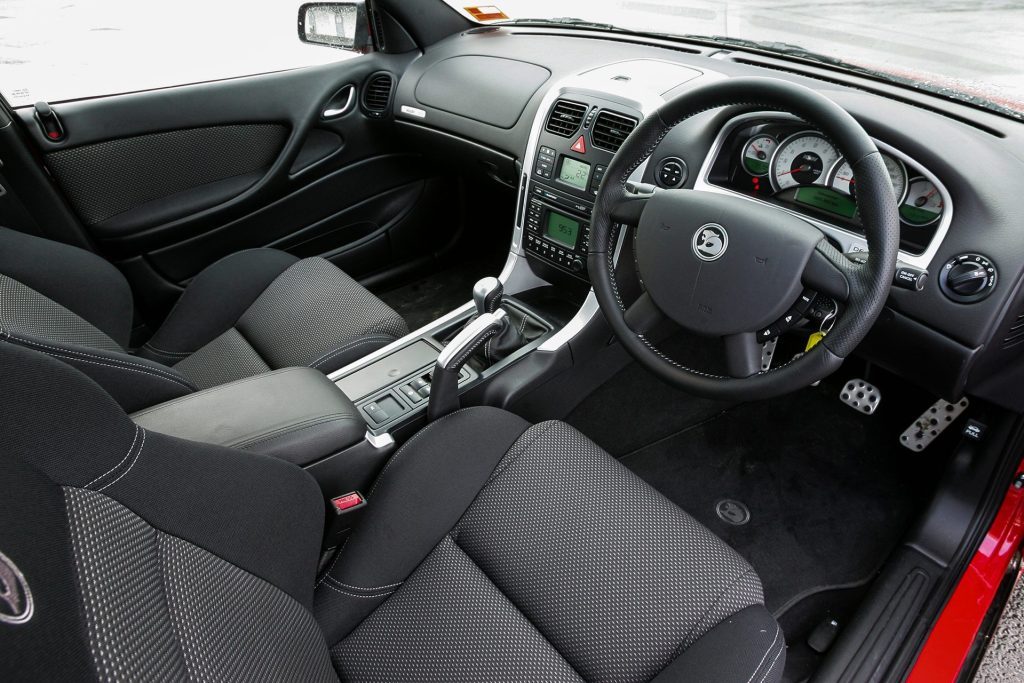 More intrusive is the tremendous howl the tyres generate off polished bitumen, but otherwise they are very liveable, and despite the minimal tread, offer good wet-weather grip. They are great tyres, but too expensive to waste on commuting; use the standard Pirelli 19-inchers for that. Any other complaints? It would be nice if the interior were a bit more special, but considering the rest of the package, that's a minor criticism.
Want to know the bad news? HSV New Zealand hasn't actually decided whether it will bring DTS in. If you want to try and secure one across the Tasman then it will cost you $9950 Aussie, over and above the cost of a ClubSport, which is $61,850 to start with (there is no retro-fitting or autos allowed by the way). And the spend will vary depending on which HSV it is fitted to. And if that's not enough for you, there's a Stage 2 kit that includes the adjustable Ohlins dampers, a tyre pressure monitor and the data logging that debuted recently on the SV6000. Pricing? A further $11,890.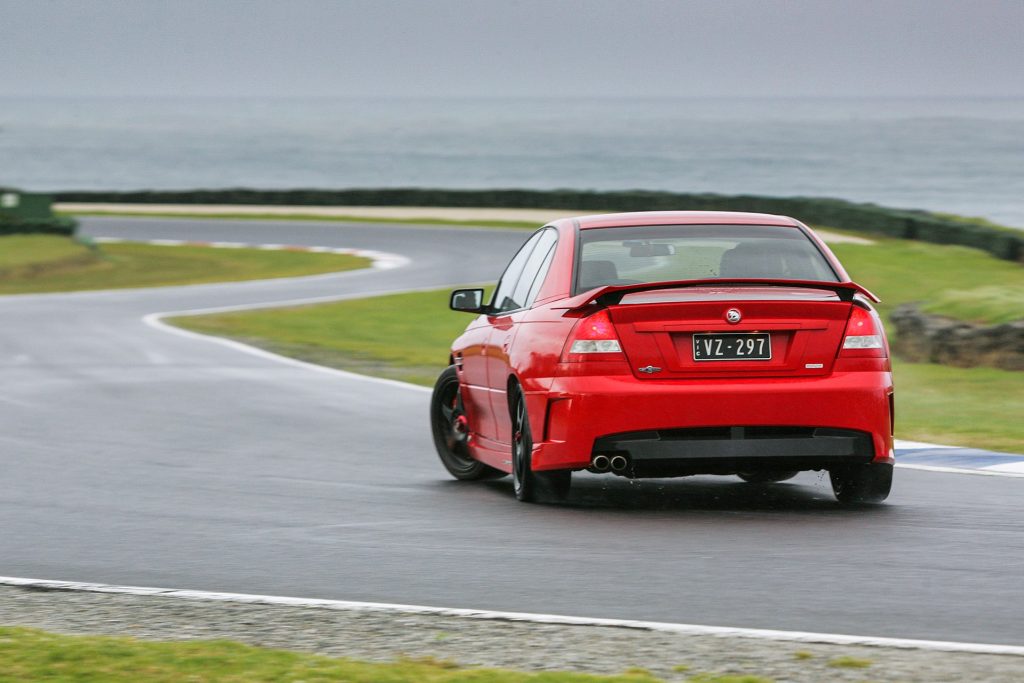 Oh, one more piece of bad news. HSV is planning to retail only 30 cars a year, so you'll have to be quick – hmmm, maybe really quick. The way Garth was looking at the DTS in the Phillip Island paddock, the count could already be down to 29!
| | |
| --- | --- |
| Model | 2005 HSV Clubsport DTS |
| Price | AU$71,800-$83,690 |
| Engine | 5967cc, V8, EFI |
| Power | 297kW/530Nm |
| Drivetrain | 6-speed manual, RWD |
| 0-100km/h | 5.6sec (est) |
| Weight | 1672kg |
This article was first published in the September 2005 edition of NZ Autocar Magazine.