The French postal service, La Poste, has begun delivering mail with vans that roll on puncture-proof airless tyres from Michelin.
Three vans that roll on the Uptis tyres are already out on the streets and delivering mail in the North of France and that number is expected to grow to 40 by 2024.
You may be wondering why La Poste has decided to ditch tried and true conventional air-filled tyres. That would be because it wants to reduce vehicle downtime caused by punctures to ensure mail gets to where it needs to be on time.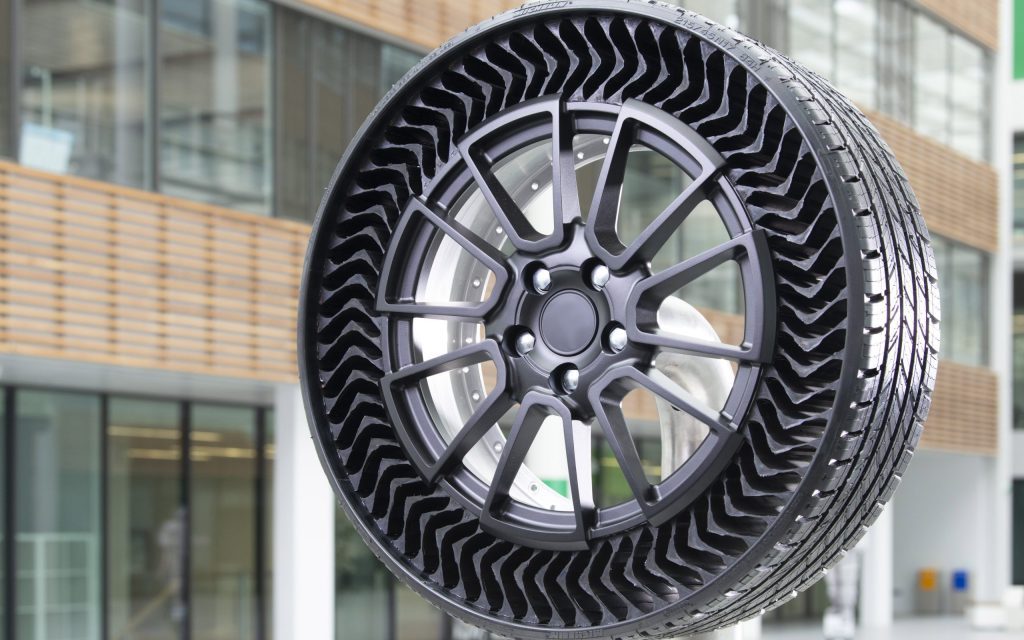 "We deliver letters and parcels throughout France, 6 days a week, with postmen and women who travel the equivalent of 50 times the circumference of the earth every day," says Philippe Dorge, Deputy Managing Director of the La Poste Group.
"We need reliable vehicles that offer total safety on the road while limiting our environmental footprint."
As quoted, the postal service intends to use Michelin's airless tyres in the name of sustainability as well, considering the elimination of punctures results in less waste.
Uptis stands for "Unique Puncture-proof Tyre System" which is a technology that makes use of a rubber inner structure capable of supporting vehicles.
Michelin is also experimenting with other forms of airless tyres like its Tweel radials, intended for use on vehicles such as ride-on lawnmowers, ATVs and UTVs, and light construction equipment, among others.
While the Uptis tyre is intended to be an off-the-shelf solution, Michelin still doesn't sell the tyre to the public. The main target for the Uptis prototype is professional use only, such as light trucks and delivery vans.