Ford Performance has unveiled a highly-powered electric version of the Mustang Super Cobra Jet that seeks to set new records on the drag strip.
The new car is a revision of the NHRA world record-holding Cobra Jet 1400 which set the fastest quarter mile time for a full-bodied EV at 8.1 seconds while hitting 276km/h.
It's return sees a bump in 400hp to 1800hp, or 1342kW, alongside a suite of upgrades to the chassis, powertrain and control systems.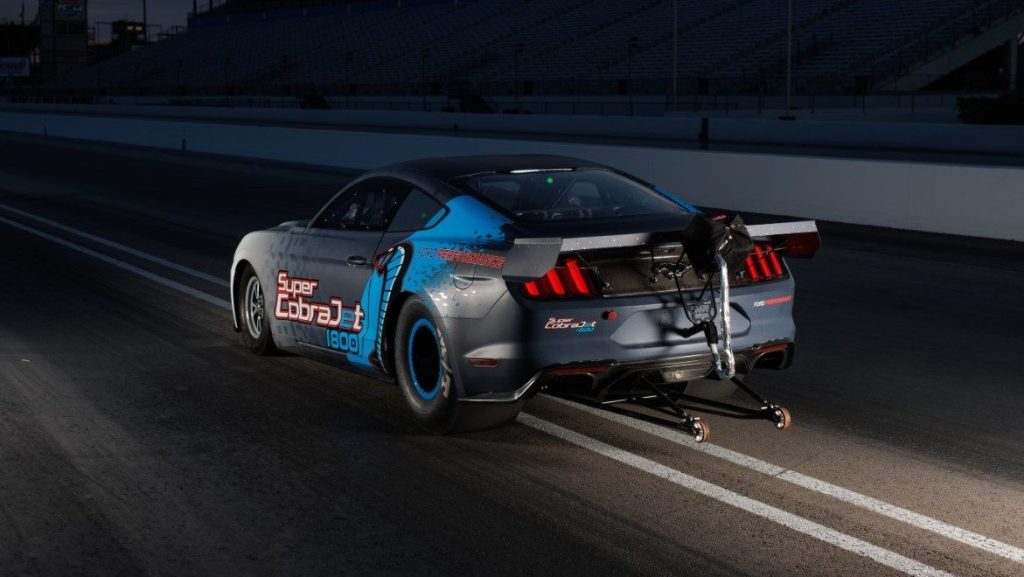 Giving it all that power are two double-stacked electric motors which have been attached to a new transmission and powered by lighter battery designed by Ford Performance and MLe Racecars.
There's also a revised rear end which features improved suspension geometry as well as larger Mickey Thompson drag radials.
All the on board systems are controlled by Ford Performance's new proprietary control software, with a new data acquisition system, dash and power distribution system also being designed in-house.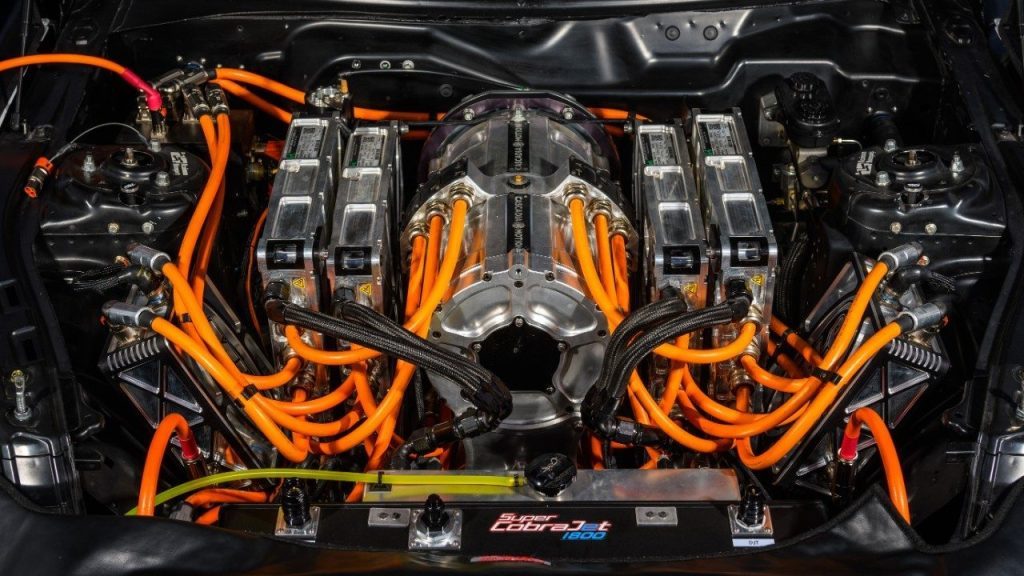 To mark its high-powered return, Ford also brought back the Super Cobra Jet name, a designation it first used in 1969 to mark improvements made to its Mustang Cobra Jet variant.
The car will soon attempt to set records for fastest electric vehicle 0 to 60mp/h (97km/h) and fastest two-wheel drive electric vehicle 0 to 60mp/h during an NHRA event later this season.
Ford will hand over the driving duties for the electric Mustang to MLe Racecar's cofounder and test driver, Pat McCue, to do the honours.