Ford plans to take a stranglehold on the electric pickup market and leave their rivals in the dust, ramping up F-150 Lightning production to the next level.
Ford initially targeted producing 40,000 F-150s per year. However, that number has since been thrown out the window. Instead, Ford aims to roll 150,000 F-150 Lightnings off the assembly line each year.
Doing that will give the Blue Oval a considerable head start over its rivals in the EV pickup market.
"In this market, being a first mover is a very, very important move," Ford CEO Jim Farley told CNBC.
"We didn't know we'd be first, but we worked fast in case we were, and it's worked out that way. I think it could be one of the most important advantages we have."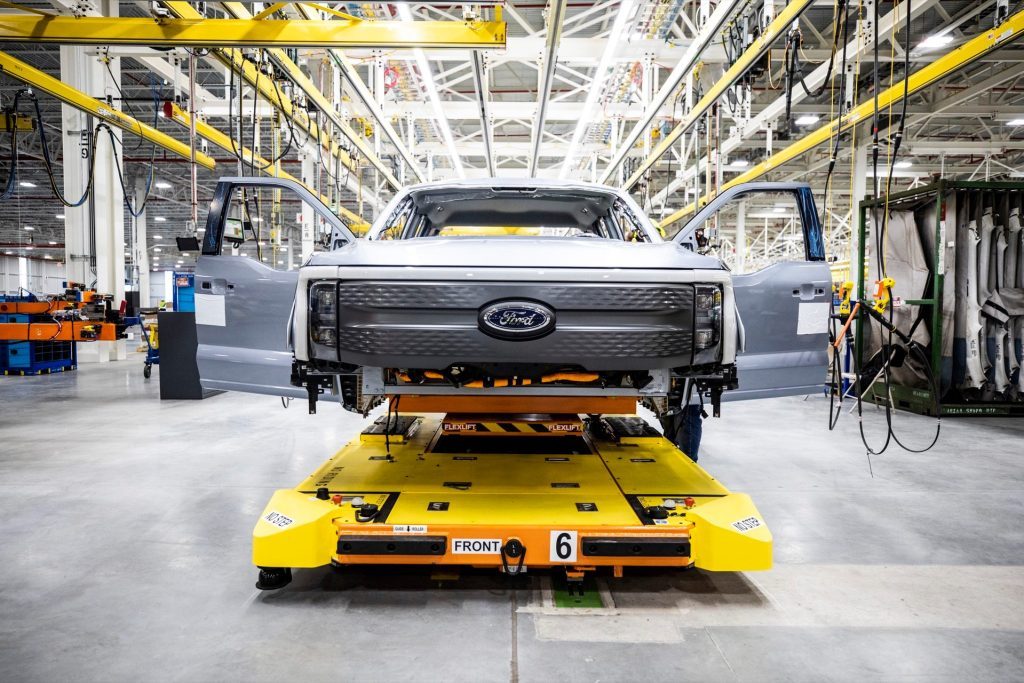 Challengers to Ford's EV pickup throne include the Rivian R1T and GM Chevrolet Silverado EV.
However, if Ford's production targets are achieved, they will drown their competitors in the niche market.
Both Rivian and GM have production targets in the low tens of thousands.
Ford has reportedly secured enough Lithium-ion batteries to successfully roll out 150,000 F-150 Lightnings every 12 months.
Ford will also be assembling part of the Lightning in the same factory as the regular F150 is made. They can do this because the Lightning shares a lot in common with its traditional ICE brother, something the R1T and Silverado EV don't.
If this all sounds familiar (and if you are super old), it's because Ford projects the F-150 Lightning to be the next Model T when it comes to production.
"We're not joking. We think this is as big a product as when the Model T came out for us," Farey said.
Over 200,000 people have reservations on the F-150 Lightning, an ordeal Ford anticipates taking over a year to tick off.
All this is part of Ford's not-so-secret Tesla killer plan, which has them attempt to usurp Tesla as the global King of EV sales and production.