Here's something a little different. Ford has unveiled its first-ever fully electric SUV built to go off-road, the Mustang Mach-e Rally.
The new model was debuted at the 2023 Goodwood Festival of Speed over the weekend and is slated to go into production later this year, with the first examples set to arrive in the United States and Europe.
Ott Tänak was the man behind the wheel at the hillclimb, and rightly so considering he's the current driver of the M-Sport Ford Puma Hybrid Rally1 in the World Rally Championship (WRC).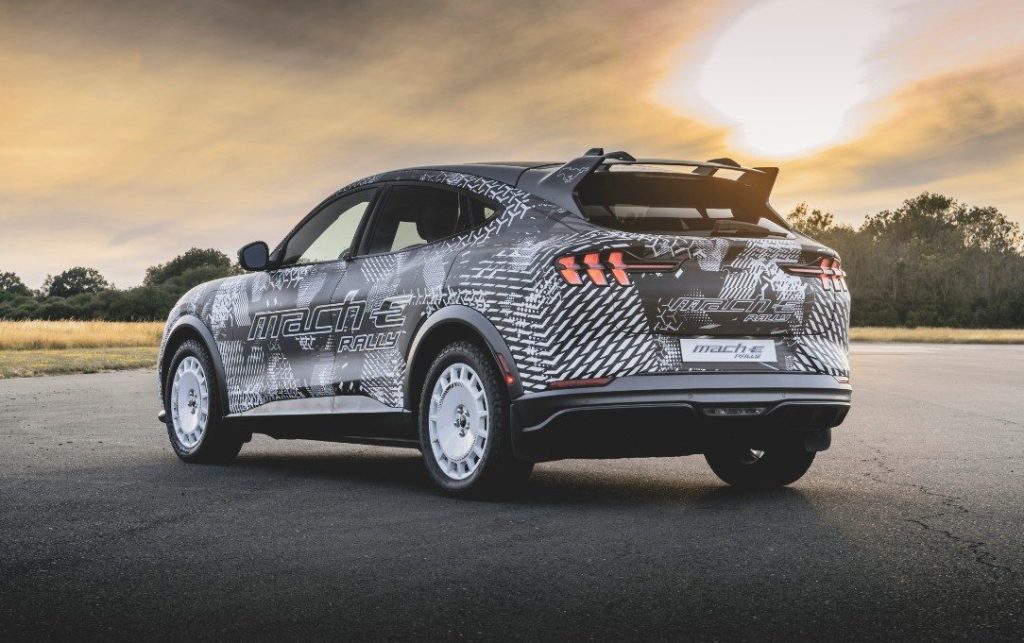 All we know about the rally-inspired Mustang Mach-e is essentially what we see. It rolls on a set of rally wheels wrapped in chunky tyres, there's a set of spotlights up front and it has a protruding rear wing above the rear hatch. It also looks as if it rides a bit higher too.
As for how much power it makes or what else has changed other than the aforementioned, that we don't know. However, we welcome the characterful new additions nonetheless.
"Mustang Mach-E took the freedom and fun of Mustang and made it free from emissions. Now with Mustang Mach-E Rally, we're providing our customers the freedom to venture off the asphalt and beyond the beaten path," said Darren Palmer, Vice President of Ford's Electric Vehicle Programs.