Over in the United States, Ford has become the first carmaker in the world to offer digital number plates as a dealer-approved accessory for its cars.
The blue oval brand entered an agreement with Reviver to sell what is officially known as the 'RPlate' in its catalog.
Ford's digital number plates will only be available in Arizona, California, and Michigan, and that's because those are the only states that have legalised them.
For those who don't own a Ford, customers can still purchase the plates privately through Reviver.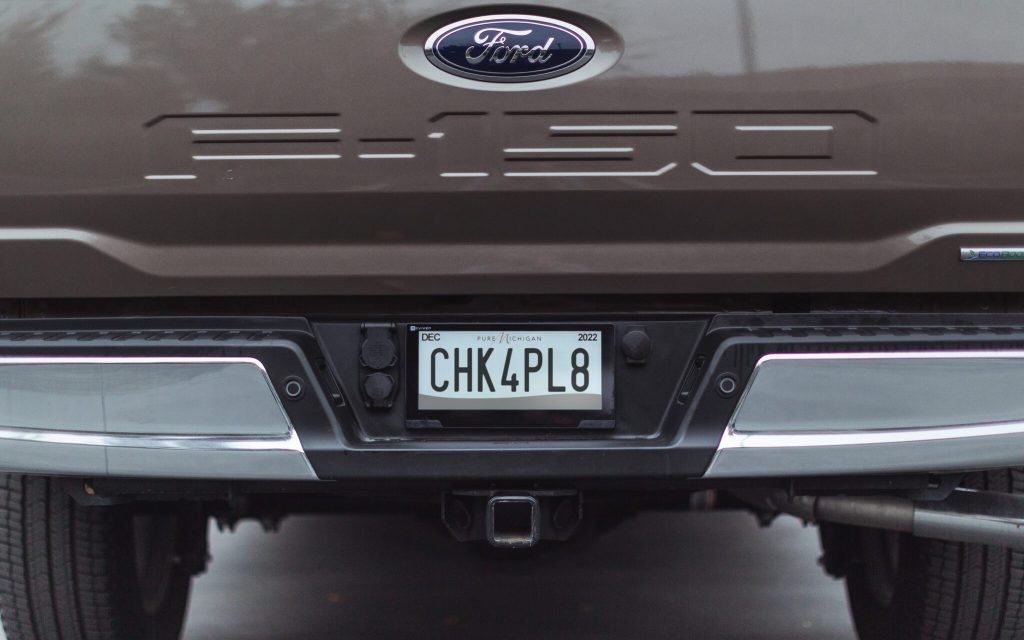 You may be wondering why someone would want to fit one of these plates to their car and it isn't just for looks.
RPlates can be configured to display personalised messages (below the plate number), track the vehicle's location, and allow for registration renewal via a smartphone app. Users can even display if the vehicle has been stolen on the plate itself.
Customers can either choose from a battery-powered or wired model, with prices starting from $US599 ($NZ1009).
Reviver also says its digital number plates are more friendly for the environment than the likes of conventional metal plates.