We spent a few miles behind the wheel of a very large electric vehicle when in the US recently; the Ford E-Transit. This will join the local line-up next year as Ford looks to expand its electric offering in the commercial space.
Who is the E-Transit targeted at? 
Speaking with Darren Palmer, Vice President of Electric Vehicle Programs at Ford, he said the E-Transit had already taken 92 per cent of the global market for electric vans. 
"We put together a product using components from the F-150 Lightning and the Mach-E to make it a value product at a good price. And then we made it tough and reliable, something that can be repaired by our dealers."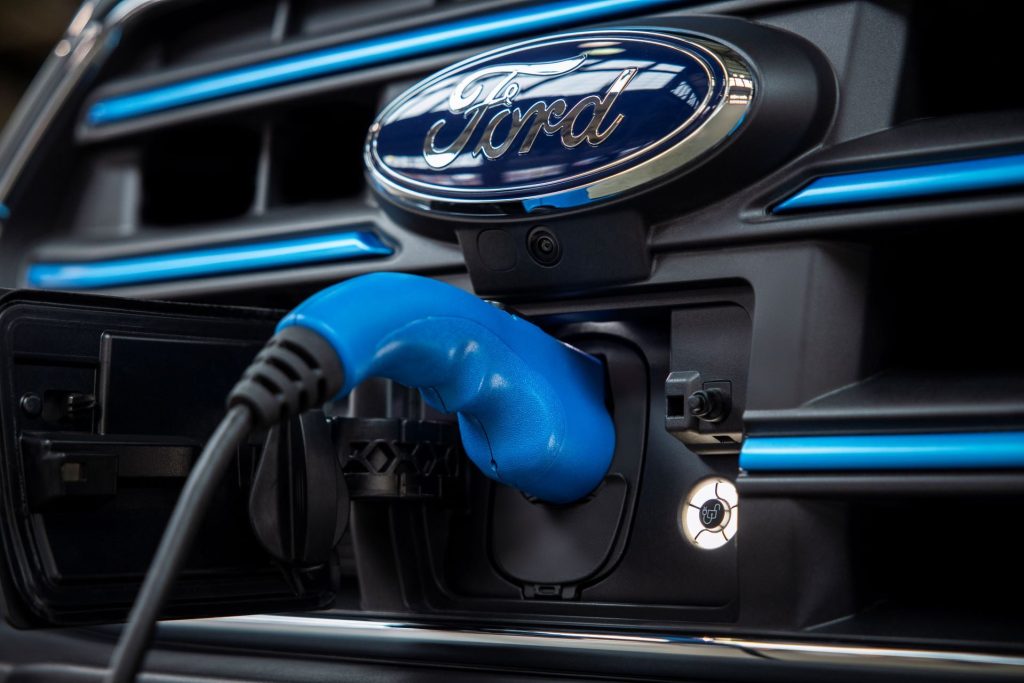 Palmer says that electric vehicles work so well for commercial use. "For many of the operators, it pays back immediately. The maintenance is virtually nothing, and when you show them the price, and the cost of filling it with energy compared to gas, it is massively cheaper to run."
So what's it like to drive?
Prod the starter and there's none of that usual clatter erupting from somewhere below, neither the vibrations. Ford NZ has, in the past, struggled to source Transit with an automatic gearbox, but that's not a problem with the E-Transit, just turn the knob to D and set off. It's a big vehicle, and so even unladen, the acceleration was mild, surprising given it has a 189kW/430Nm motor. According to the gauge on the dash, the E-Transit was only giving us 50 per cent power. We must have been in some power saving mode, but we couldn't find any way to switch up the drive modes as we were too busy remembering what side of the road to drive on.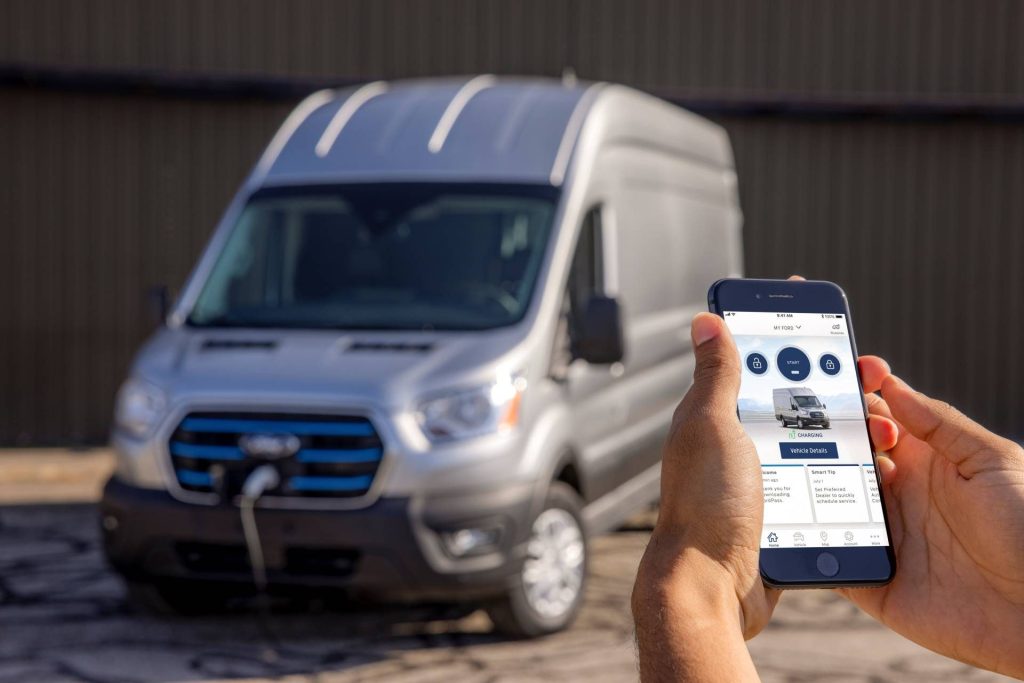 Later we read about Ford's patented 'Smart Acceleration Truncation' which can be used by fleet managers to 'improve driver behavior by limiting acceleration speeds based on auto-calculation of payload, enabling a smooth start after every stop, regardless of load or driver skill. This can help improve energy usage by limiting power on unladen vehicles'. So that would explain it then.
How far will it take me and my load?
We set off on a full battery but the range estimator suggested not much more than 110 miles (177km) while Ford quotes a max of 126 miles (202km). Our quick (and far from arduous) trip of around 20 miles removed 15 per cent of the battery, which is rated at 68kWh.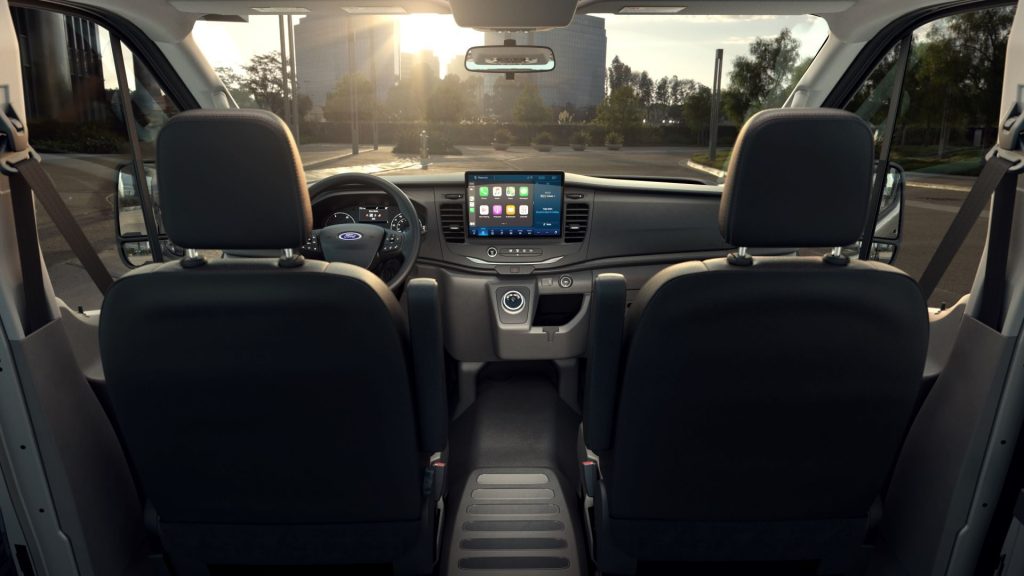 According to Ford, 85 per cent of commercial van users in the US have daily rounds of 76 miles (121km) or less, and so they call vans "a perfect use case for EVs, one where the driver knows exactly how far they have to go each day, and the vehicle will return to a depot to be recharged overnight."
It's not going to be for every business model then.
Palmer says company's know exactly what their needs are and can therefore ask; is this right for me or not?
"We presented to the top 300 large fleet buyers in the US, and for many of them, we showed that if they bought this van, and if their margins were less than 10 per cent, they could undercut their competitors. The operating cost has dropped so much they can provide a service at below their competitor's cost level. So then it's easy for them to understand, and the Transit sold out immediately. It quietly become the world leader without anyone noticing and we are quite happy with this."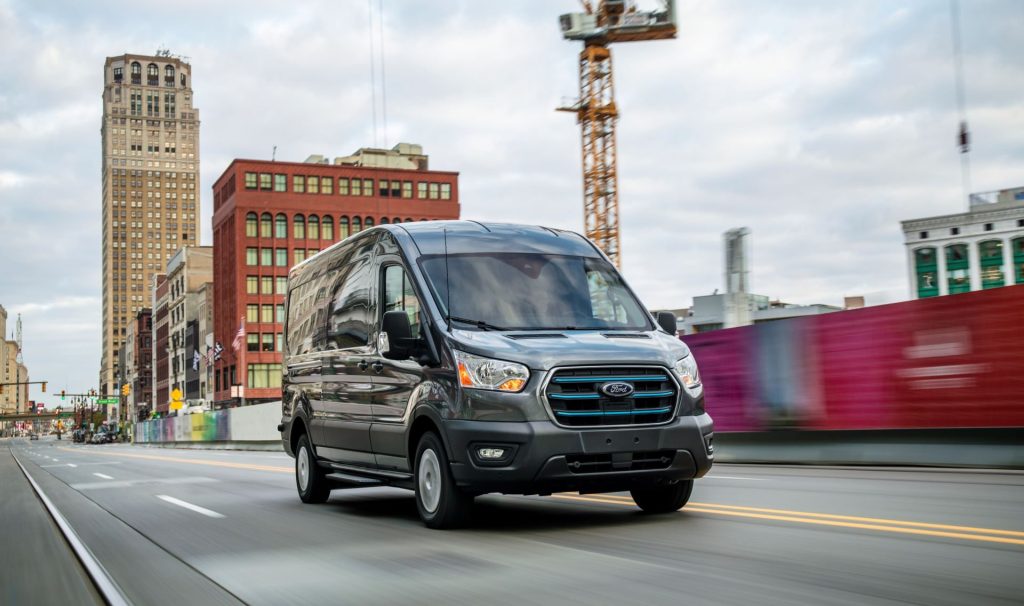 The E-Transit is expected to arrive in New Zealand in early 2023, with more details on the line up and pricing still to come.