'Where we're going, we don't need roofs' is the mantra Ferrari has employed with the latest in its line of one-off cars, the SP51.
The roofless supercar was styled by Ferrari's own design centre for one lucky Taiwanese customer and it makes use of the 812 GTS platform, inheriting its layout, chassis and 588kW 6.5-litre V12.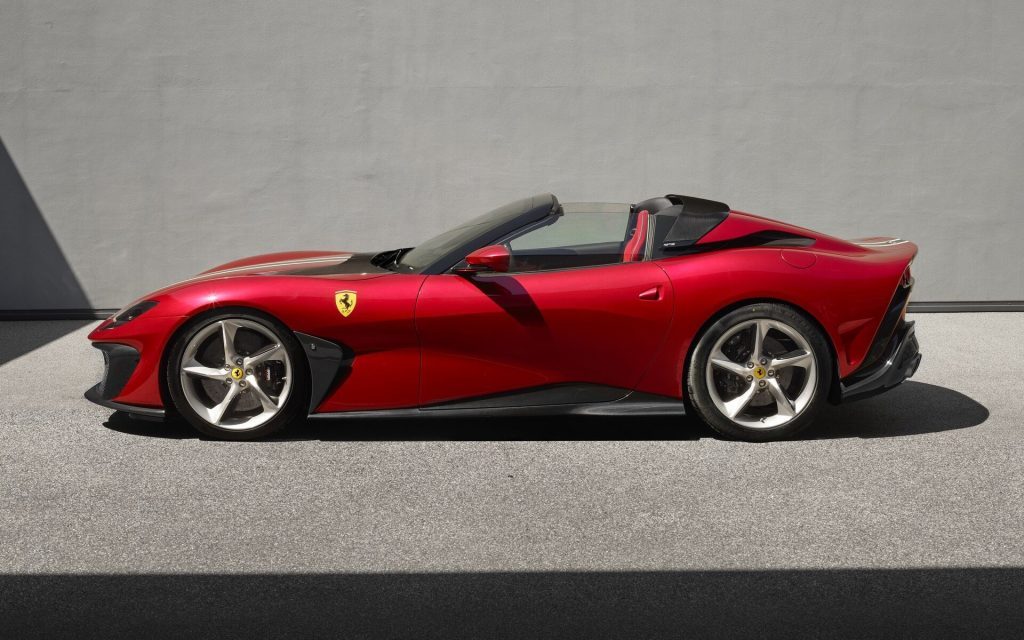 As it's still a 322km/h supercar at heart, Ferrari had to get creative with its aerodynamics to ensure wind doesn't cause too much discomfort in the cabin.
The result is a streamlined design that also brings with it flowing yet elegant styling, featuring a shouty front grille leading into exposed carbon fibre elements behind the front wheel and below the windscreen.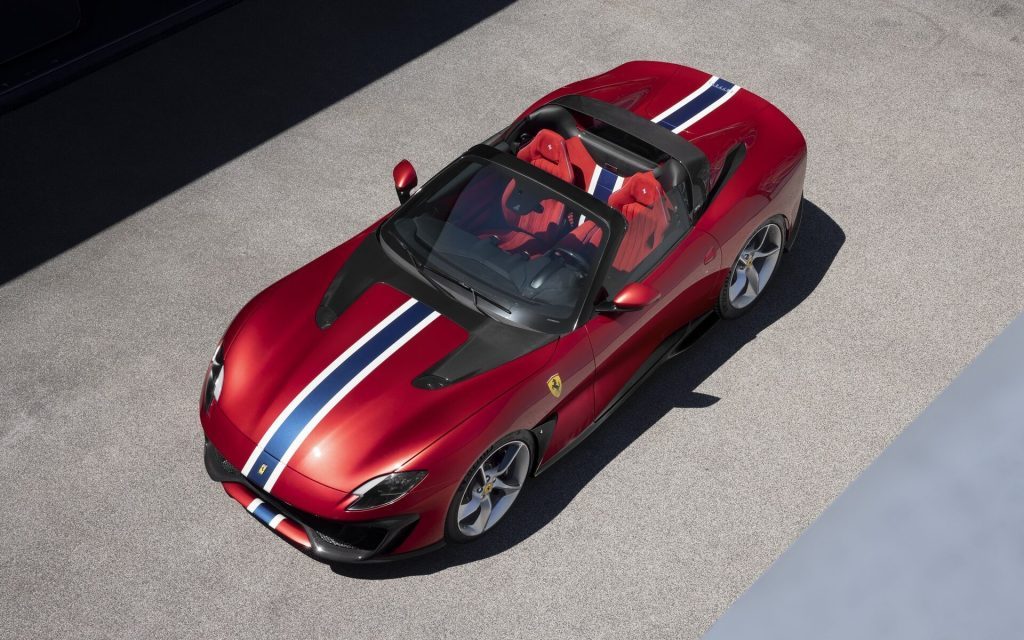 Bespoke front headlights are among some of the car's distinct features alongside its exclusive wheels which have carbon-fibre wing elements on each spoke.
At the rear, elements of the 812 can be seen such as the taillights but the SP51 introduces a larger rear diffuser and of course, more carbon fibre.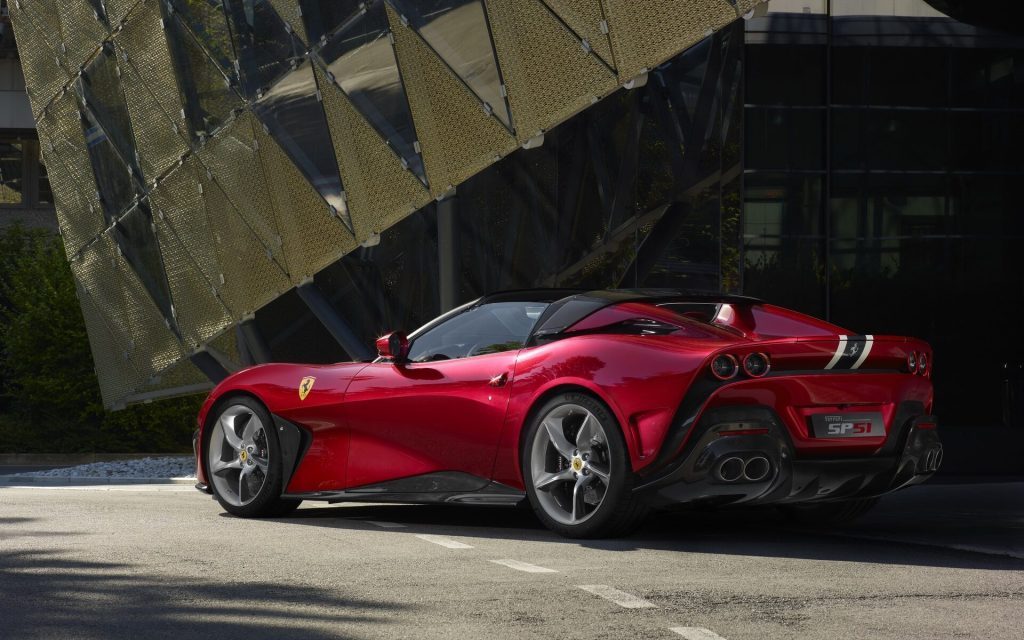 On top of the SP51's three-layer Rosso Passionale paintwork sits a blue and white livery inspired by the 1955 Ferrari 410 S which also makes its way into the interior.
Inside, the same white and blue stripe can be found on the central tunnel and fascia between the two seats on the firewall. Both colours are also reflected on the steering wheel stitching.
We imagine performance specs will be similar to the 812 GTS but nothing has been mentioned by Ferrari, nor the price.