Following on from its sleek speedster-esque Monza SP1 and SP2, Ferrari has revealed the next entry in its Icona series of motorsport-inspired limited edition models; the Daytona SP3.
Sporting proportions similar to the Aperta, the Daytona bundles in plenty of Ferrari call-backs while also adopting an all-new body. Indeed Ferrari says that the model is intended to be a nod to its 1-2-3 finish at the 24 Hours of Daytona event in 1967.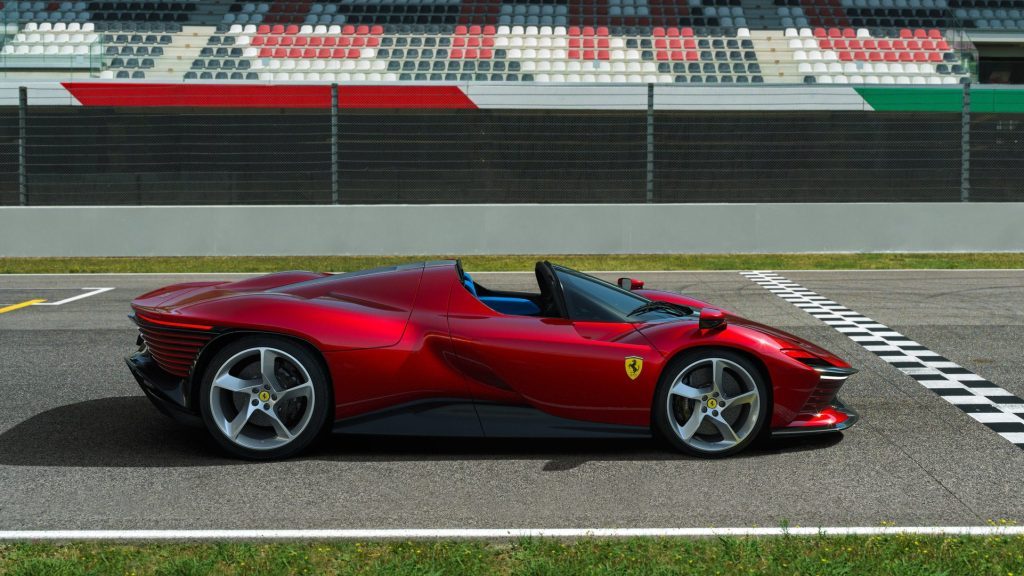 As such the Italian firm's design team indicates that the sculpted body features inspiration from Ferrari's P3/4, P330, and 412P racers of the era. This is perhaps clearest in the SP3's silhouette and the way the generously rounded wheel arches at each end link together.
It seems that this has functional benefits, too; Ferrari claiming that the SP3 has "the highest level of passive aero efficiency" of any of its cars.
The rounded rear end and its slatted appearance looks to be a reference to the P330's rear vents that wrapped around its back corners (although in this case there isn't a spare wheel peeking through the rear bumper). There's other retro racing nods, too, like those excellent five-spoke wheels and the blue interior.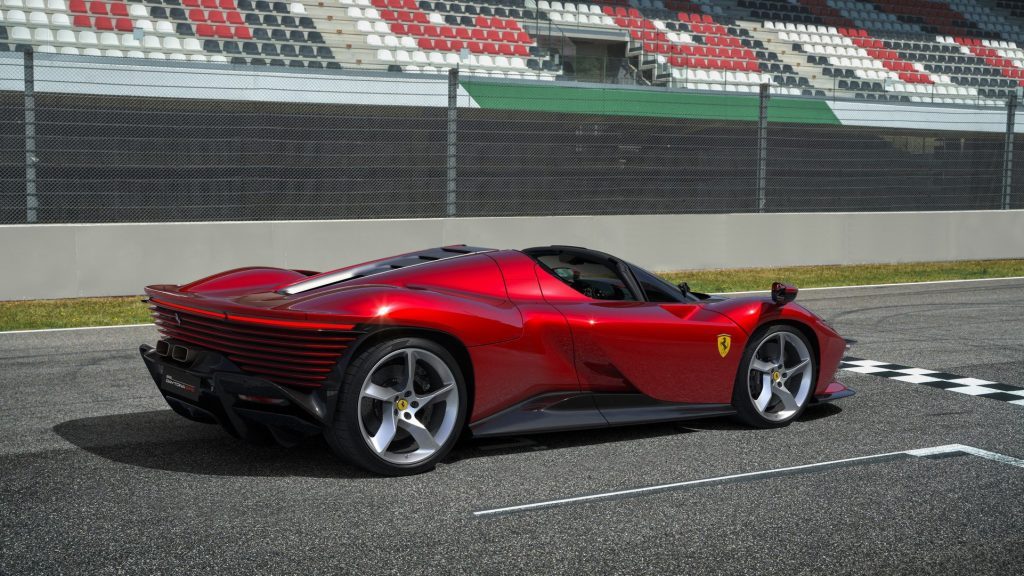 It's not all about style, though. While the end is clearly nigh for Ferrari's naturally aspirated V12, that hasn't stopped the brand from endlessly tinkering on it, making it more and more powerful. And, right now, the V12 in this SP3 is the most powerful naturally aspirated 12-cylinder it's ever produced.
The 65-degree 6.5-litre 'F140HC' V12 is a carryover somewhat of the engine in the 821 Competizione, the previous most powerful N/A V12 in Ferrari's stable. In this case, however, Ferrari has applied a couple of changes to its intake and exhaust systems, while also throwing in an F1-derived 7-speed dual-clutch transmission.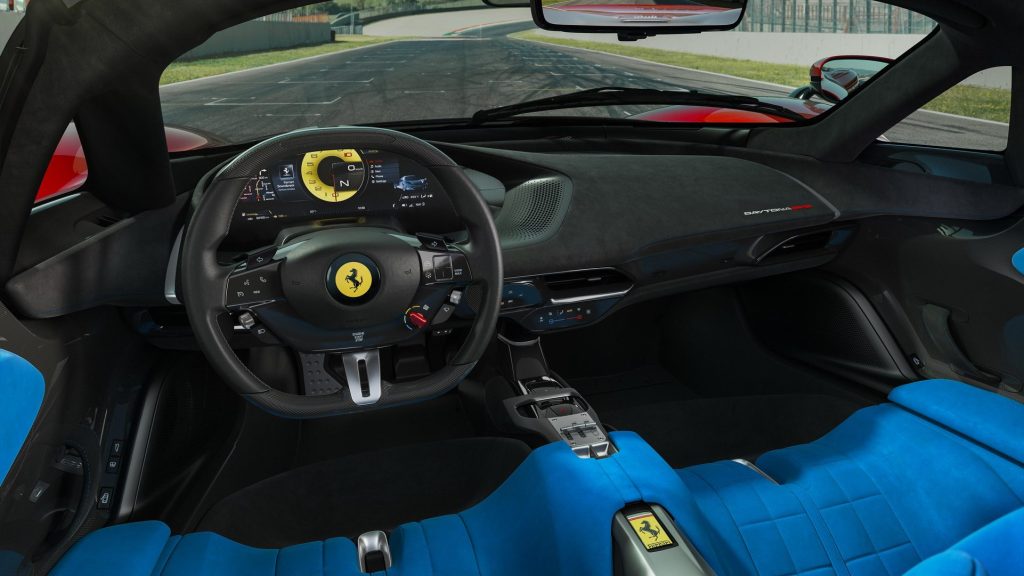 The result is an engine that produces 618kW of power and 697Nm of torque. Peak power arrives at a piercing 9,250rpm, with redline hitting not long after at 9,500rpm. Ferrari claims the model can accelerate to 100km/h in 2.8 seconds, to 200km/h in 7.4 seconds, and with a long enough piece of tarmac it'll eventually exceed 340km/h.
Not bad at all for something with no forced induction, no electrified torque filler, and no Ludicrous Mode.
Ferrari plans to make just 599 Daytona SP3s. And, they're already gone. Each model has already been allocated, with a raft of existing Monza owners and other favoured Ferrari clients already having signed the dotted line … each car costing €2million ($3.2million) a pop.