Charles Leclerc gave Ferrari its first Formula 1 win in over two years, triumphing in the season-opening Bahrain Grand Prix Monday morning.
The Monegasque started on pole and led every lap, although he did have an entertaining scrap with Max Verstappen midway through the race.
However, the defending world champion retired with three laps in hand because of an mechanical issue. He was second at the time and was vividly upset.
"There's not a lot we can do," Red Bull told their driver as a profusion of cars zipped past Verstappen in seconds.
The sister Red Bull of Sergio Perez suffered a similar issue and had an engine lock-up at turn one of the final lap.
Neither finished in the points.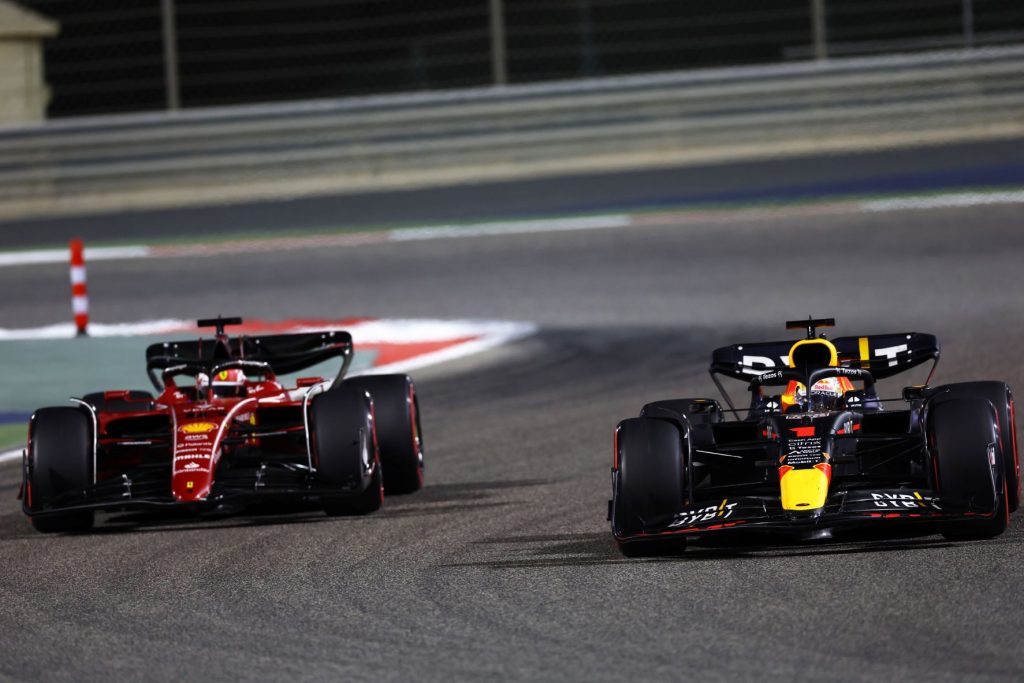 Through all that, Carlos Sainz finished second in a memorable Ferrari 1-2.
The last time the Scuderia locked out the first two podium places was the 2019 Singapore Grand Prix.
"Vamos, Vamos, Vamos," Sainz said after the chequered flag. "Ferrari is back."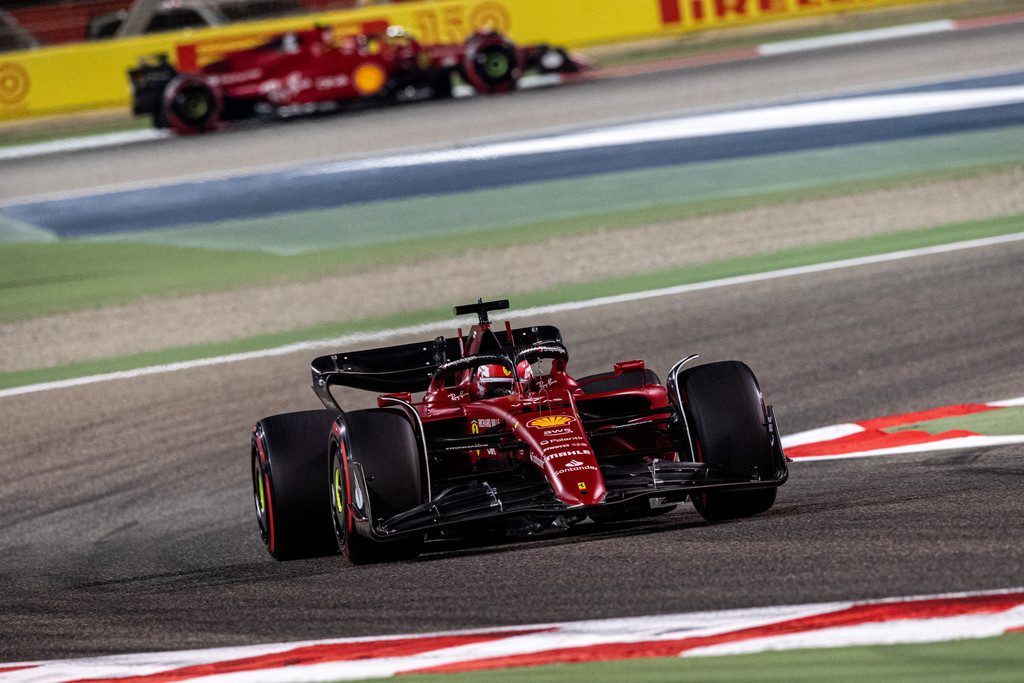 A Ferrari driver hasn't led the world championship since Sebastian Vettel did midway through the 2018 season.
"I keep repeating myself but the past two years have been incredibly difficult for the team," Leclerc said. "It was a huge opportunity for the team – we couldn't hope for better."
Lewis Hamilton was far from podium contention all race until Red Bull's calamity.
Hamilton finished third in an underperforming Mercedes, with teammate George Russell coming home in fourth.
If not for a late safety car due to Pierre Gasly's engine catching fire, both Mercedes would have finished over a minute behind Leclerc.
"Big congratulations to Ferrari, happy to see them doing well again," Hamilton said.
"I think it was such a difficult race, we struggled throughout practice, but we did the best we could."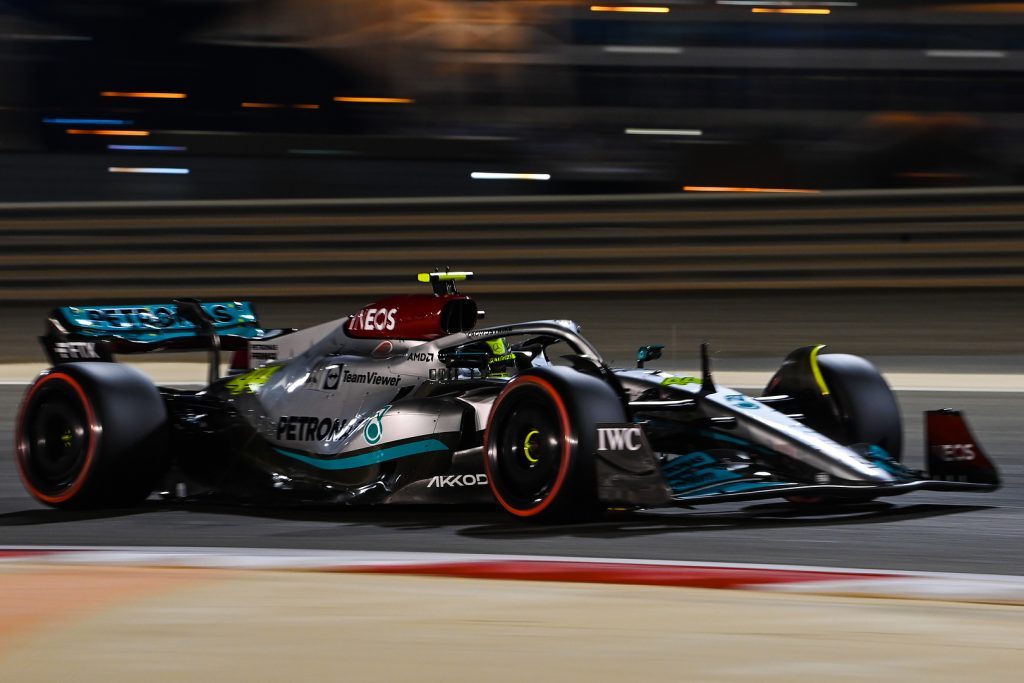 Kevin Magnussen's F1 return story keeps authoring more exciting chapters, claiming a top-five in his first Grand Prix since 2020.
Valtteri Bottas, Esteban Ocon, Yuki Tsunoda, Fernando Alonso and Guanyu Zhou scored the rest of the points. For Zhou, the race marked his F1 debut.
Some teams struggled for pace all weekend, namely McLaren, who came away with zero points and many unanswered questions.
Daniel Ricciardo finished 14th, and Lando Norris was 15th.
F1 heads to Saudi Arabia in a week.
| Pos | Name | Gap |
| --- | --- | --- |
| 1 | Charles Leclerc | 1h37m33.584s |
| 2 | Carlos Sainz Jr. | +-36m0-57s |
| 3 | Lewis Hamilton | +-36m0-57s |
| 4 | George Russell | +-36m0-57s |
| 5 | Kevin Magnussen | +-36m0-57s |
| 6 | Valtteri Bottas | +-36m0-57s |
| 7 | Esteban Ocon | +-36m0-57s |
| 8 | Yuki Tsunoda | +-36m0-57s |
| 9 | Fernando Alonso | +-36m0-57s |
| 10 | Guanyu Zhou | +-36m0-57s |
| 11 | Mick Schumacher | +-36m0-56s |
| 12 | Lance Stroll | +-36m0-56s |
| 13 | Alex Albon | +-36m0-56s |
| 14 | Daniel Ricciardo | +-36m0-56s |
| 15 | Lando Norris | +-36m0-56s |
| 16 | Nicholas Latifi | +-36m0-56s |
| 17 | Nico Hülkenberg | +-36m0-56s |
| | Sergio Pérez | DNF |
| | Max Verstappen | DNF |
| | Pierre Gasly | DNF |