Every car starts life as a blank sheet of paper, with its shape being drawn out by a designer who then hands it over to a team of engineers who then turn it into the real deal. It's a process we don't often always get to see, which is why Ferrari has created a one-of-a-kind 812 Competizione that's covered in design sketches.
The supercar's unique livery is made up of matte black pen strokes that clad its Giallo Tristrato-coloured body, a nod to the way Ferrari designers transfer their initial styling ideas to one another on "iconic" yellow cards.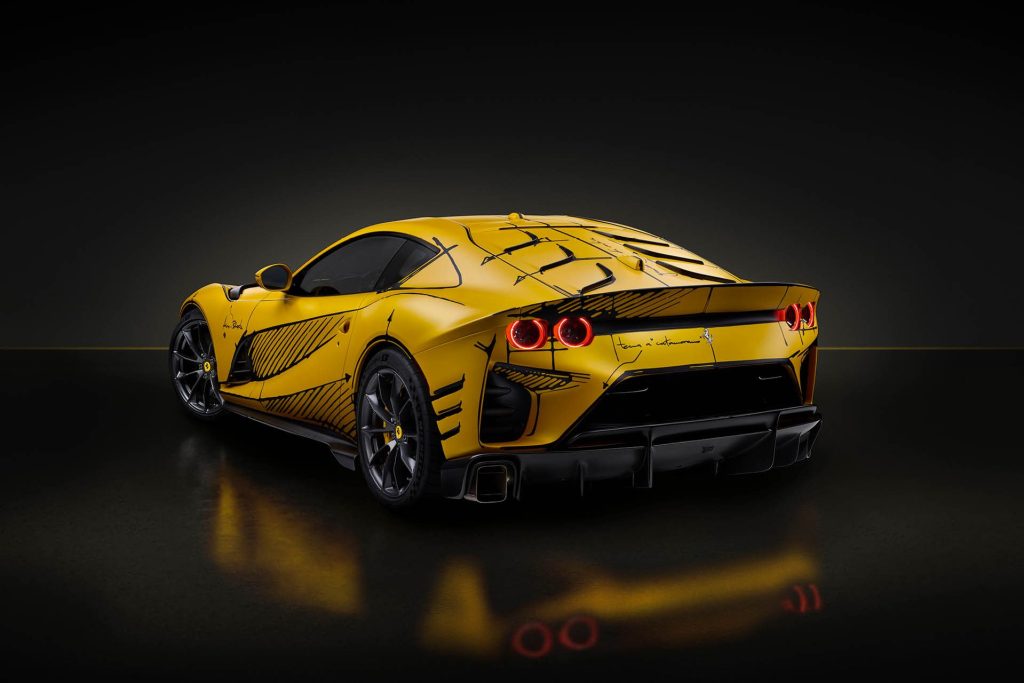 Each line highlights various features of the vehicle, like the carbon fibre blade that cuts across its bonnet, the curves of the 812's side profile, and its covered rear screen which can only be seen out of with a rear-view camera.
Inside, the Alcantara upholstery has been given a similar touch with design sketches being embroidered into the seats and dashboard using a "highly innovative" technique.
We should add that the 812 Competizione is a special car in its own right, considering just 999 will ever be made. However, this is the only prancing horse that you'll find with drawings all over it.
Under the bonnet lies a naturally-aspirated 6.5-litre V12 that revs all the way to 9500rpm, making the special edition quite a quick sketchbook on wheels.
Much like an art piece, the one-off 812 Competizione was commissioned by Ferrari North America which plans to auction it off at the Ferrari Gala in New York City on October 17, 2023, with all proceeds going to charity.