Following yesterday's global reveal of the facelifted Toyota Land Cruiser 70, it has been confirmed that the model will go on sale in New Zealand later this year.
Local models will be offered in two trim levels, including LT and LX, with more information detailing their specifications expected to be released closer to launch.
The updated Land Cruiser 70, which has now been in production for 38 years, now wears a new retro-inspired face that links back to its rugged roots, while it has also been equipped with a new powertrain.
Pop the bonnet and you'll now find an updated 2.8-litre turbocharged diesel four-cylinder in place of the old V8, the same engine that powers the current generation Hilux.
The 1GD engine produces 150kW and 500Nm which is enough to retain the model's 3500kg towing capacity, now the industry standard for all utes. Compared to the current 70 Series' 4.5-litre turbo-diesel eight-cylinder that we're all used to by now, the inline-four produces 1kW less but 70Nm more torque.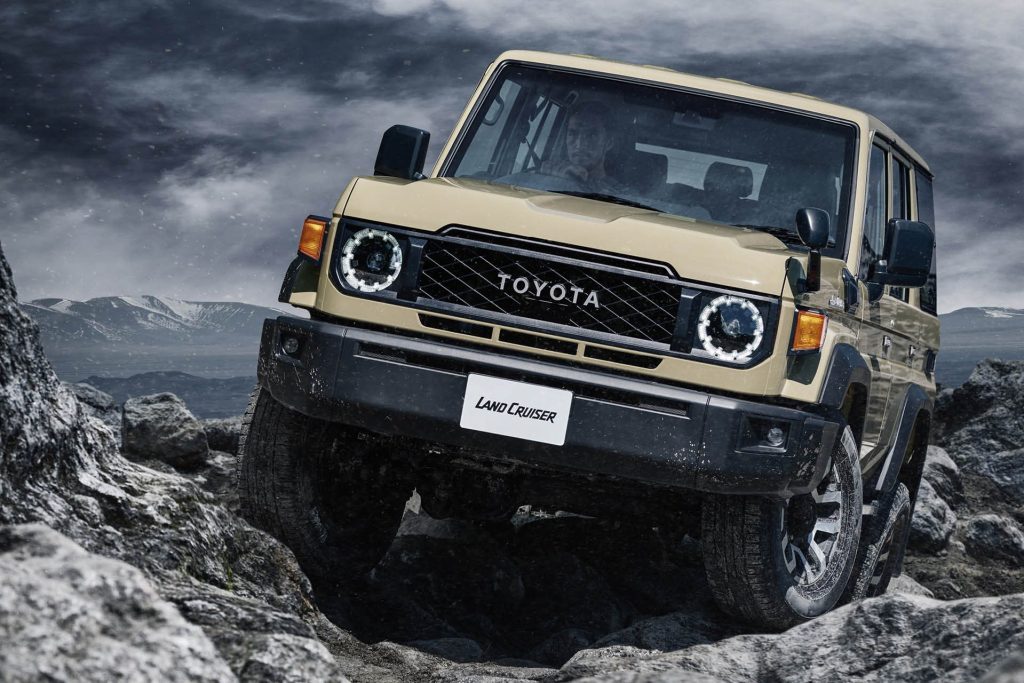 Behind the new engine sits a six-speed automatic transmission that funnels power to all four wheels through a transfer case.
"The Land Cruiser 70 has a loyal following in New Zealand, and the new vehicle represents a 'back to the roots' concept in terms of design," says Neeraj Lala, CEO of Toyota NZ.
"The LC70 has been a tireless workhorse for many years and has always remained an important vehicle within Toyota's line-up, made even better by the introduction of an updated 1GD engine that will see a reduction in emissions without compromising performance."
Pricing has yet to be confirmed for the facelifted Toyota Land Cruiser 70, but it won't be too long before we find out as the model is expected to go on sale in late 2023.
Also on its way to our shores is the newly-revealed Land Cruiser Prado which is expected to arrive early next year.