Chevrolet is celebrating the 70th birthday of the Corvette this week by giving the model a new electrified drivetrain and all-wheel drive, transforming it from the Stingray to the E-Ray.
The new model, which can be optioned as a removeable roof coupe or hardtop convertible, makes use of the standard car's naturally aspirated 6.2-litre LT2 V8 and an electric motor up front.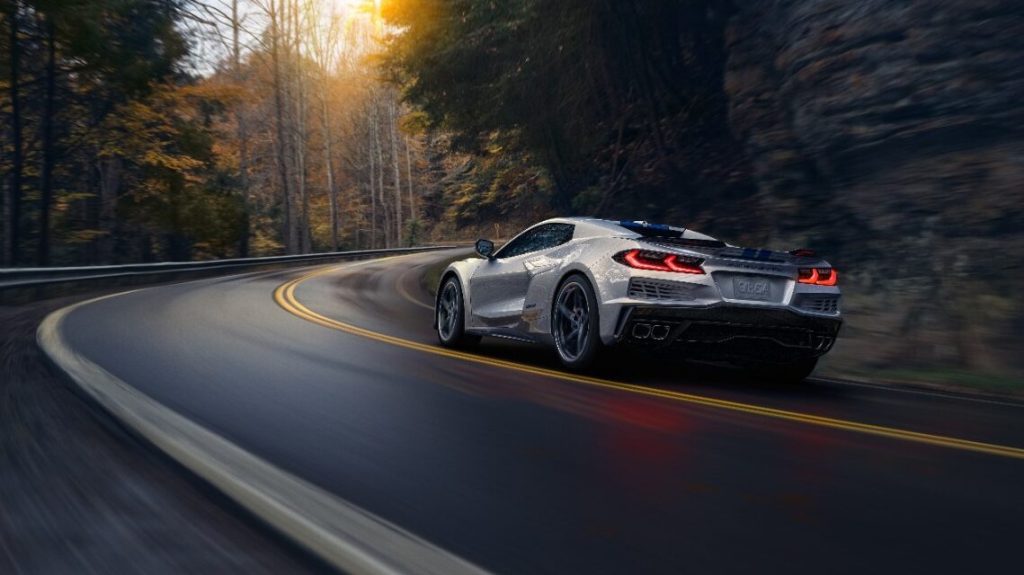 In terms of power, the internal combustion engine alone makes 369kW and 637Nm of torque which is sent to the rear wheels through an 8-speed dual-clutch automatic gearbox.
The front axle-mounted electric motor adds 120kW and 165Nm which is fed by a 1.9kWh battery pack located between the two seats, effectively giving it all-wheel drive.
In total, power comes to 481kW which is said to propel the E-Ray from 0 to 100km/h in around 2.5 seconds, making it the quickest production Corvette in history.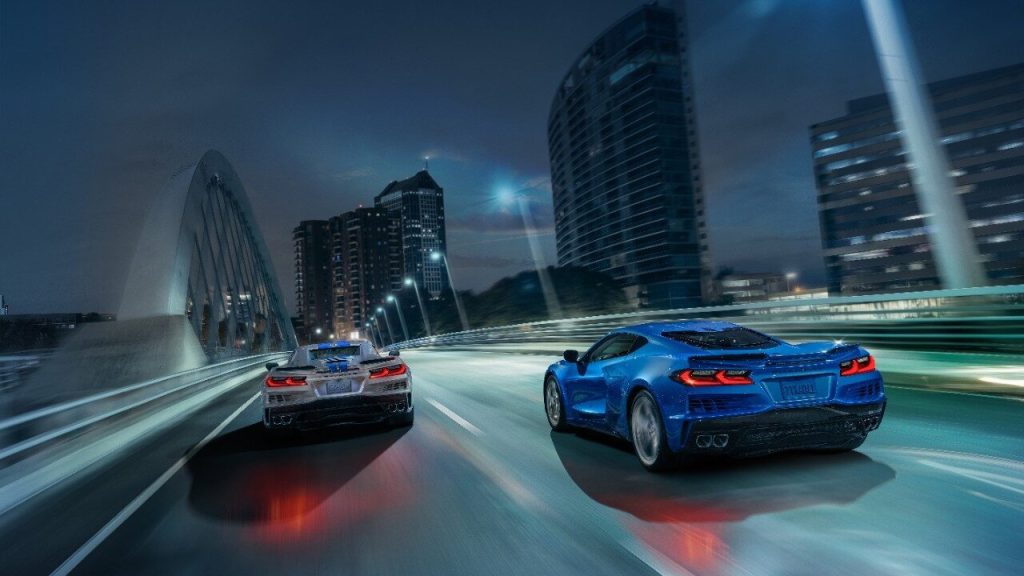 Its new hybrid system also has a few tricks up its sleeve including the battery's ability to recharge when coasting and braking, as well as "Stealth Mode" which employs the E-Ray's electric motor to get it up to around 70km/h in pure silence.
Chevrolet have maintained the C8-generation Corvette's mid-engined design for the E-Ray but have given it a 91mm wider body as found on the Z06 to accommodate its wide five-spoke wheels.
A distinctive full body-length electric blue stripe package is also available to help the car stand out against the rest of the Corvette lineup.
The 2024 Corvette E-Ray goes on sale in 2023 in the US at $US104,295 ($NZ162,146) for the coupe and $US111,295 ($NZ173,029) for the convertible. We await to hear about local availability.