It's a new week and Dodge has unveiled another new "Last Call" model. This time around it's in the form of the Charger King Daytona, an ode back to the 1960s and 1970s west coast US drag racing scene.
The King Daytona traces its lineage back to famous drag racer William "Big Willie" Robinson who nicknamed his 1969 Dodge Charger the "King Daytona". Not only did he claim victories at the drag strip, Big Willie also used the car to keep racers on the track and off the streets.
In what is the fifth special-edition model to celebrate the Charger and Challenger which will be killed off next year, the King Daytona gets a few extra goodies over the standard car.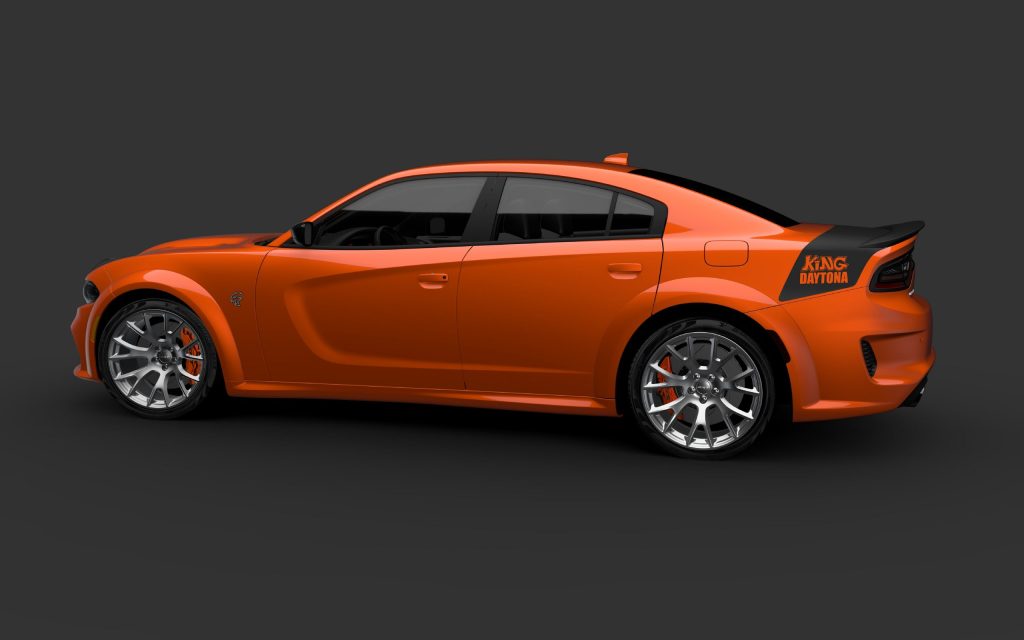 Based on the Charger SRT Hellcat Widebody, the King Daytona receives a slight power increase with an added 7.5kW, taking power from 586kW to around 594kW.
It also comes complete with satin black King Daytona graphics found on the rear fenders, bonnet and roof, as well as a hood pin kit to emphasise its drag strip roots. Sadly this model doesn't get the gigantic wing found on the original Daytona (or Superbird) but it does get a satin black lip spoiler.
A fully orange Go Mango exterior also features, arching back to the original 1969 car.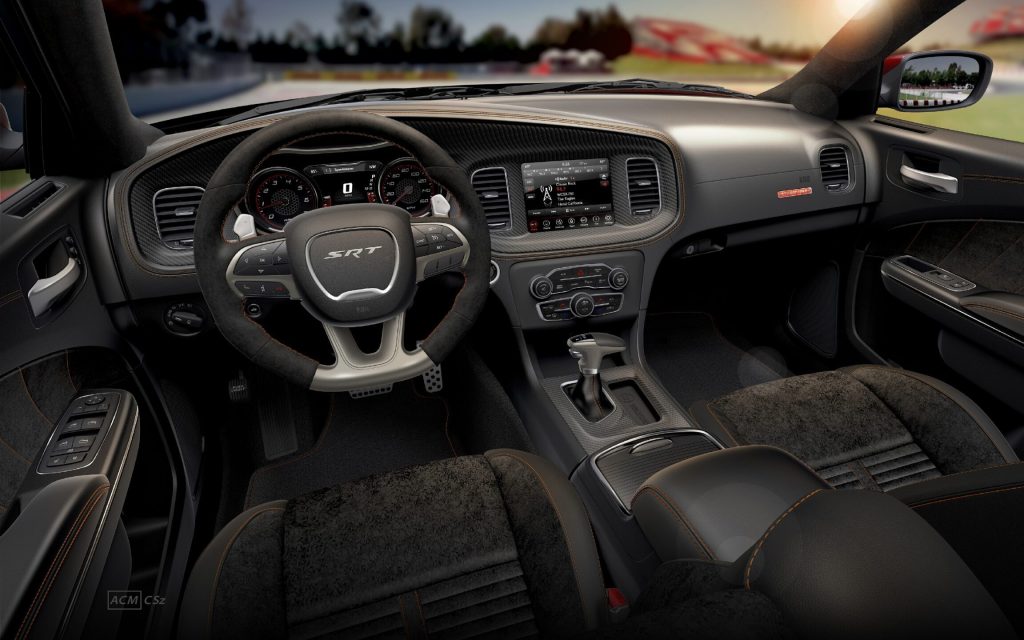 Alongside the usual smattering of special edition badges, black Nappa leather and Alcantara clads the interior while unique orange elements can be found like stitching.
Just 300 units of the Dodge Charger King Daytona will be made.
The next "Last Call" model is due to be announced on September 21 before the seventh and final vehicle is revealed at the 2022 SEMA Show in Las Vegas between November 1 to 4.