With electrification now in full swing, the world of high-performance hatchbacks is changing as we know it. In response, Cupra has released the Born, and we recently got the chance to see if it lives up to the 'hot hatch' claim.
We don't blame you if you haven't heard of the Spanish brand before since it only arrived in New Zealand during the first quarter of 2019. It was also once the performance arm of Seat, but now it's set to replace the marque outright. So it's safe to say that you can expect to hear a lot more about it going forward and you'll likely want to with the number of new and rather ferocious-looking models inbound.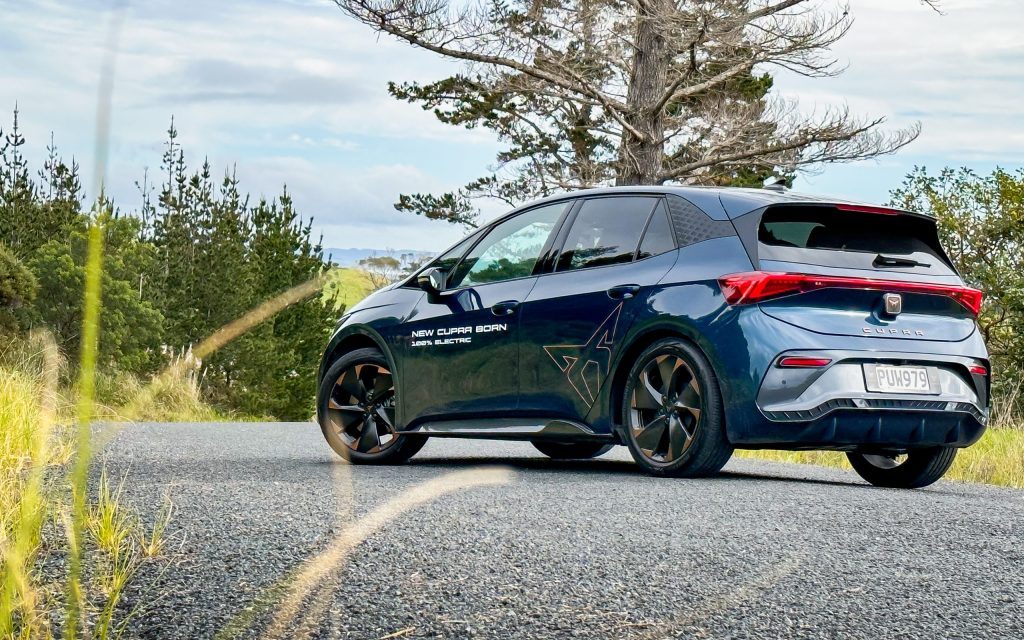 Although Cupra has been here for a few years, the Born is its first go at a fully electric vehicle which means it has the all-important job of leaving a good first impression. The pressure was raised when Cupra said the EV was a hot hatch, but there's no real way it could go wrong considering it's based on the Volkswagen MEB platform. The same architecture has already established itself locally underneath the Skoda Enyaq and will arrive later this year on the VW ID.4 and ID.5. However, those cars are deemed SUVs, so we wondered how the Born would set itself apart in the hatchback world.
At first glance, we were somewhat taken aback by the Born's unexpectedly compact proportions, measuring in at 4.3m long, 1.8m wide, and 1.5m tall with a wheelbase just under 2.8m long. For those worried about their shopping, these figures warrant enough space for 385L of luggage capacity with the rear seats up. Adding to the appeal is its appearance, highlighted by Cupra's distinctive copper trim that gets even more attractive when you option the $850 Aurora Blue paint colour.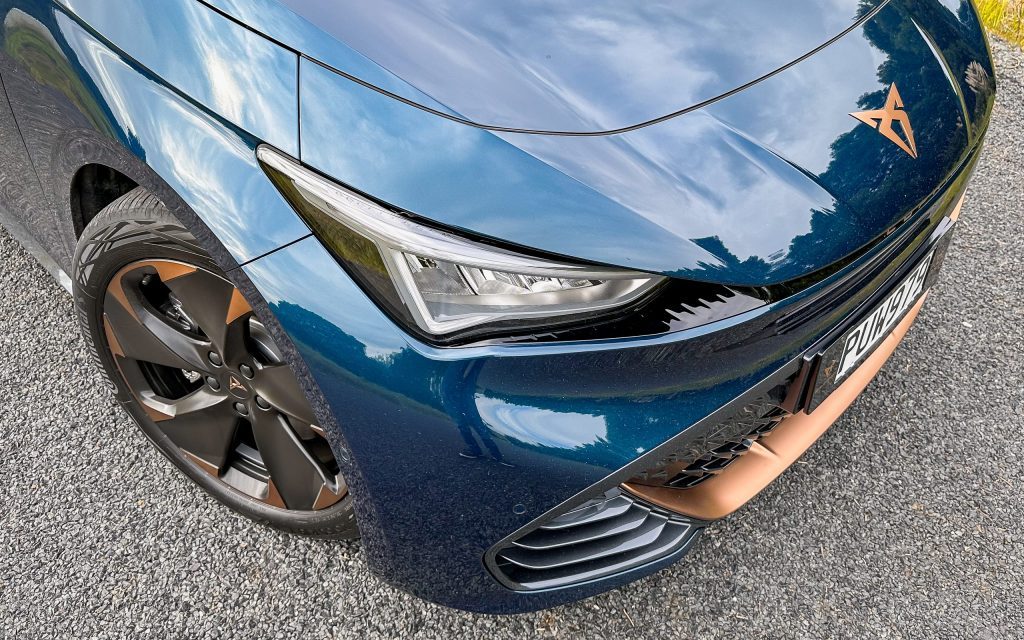 Cupra gave its first EV a single electric motor making 170kW and mounted it on the rear axle, earning it some hot hatch brownie points. When translated to the road, a 0 to 100km/h sprint is achievable in 7 seconds which we'd say feels nippy but a bit more power would be welcomed. As far as range is concerned, the 77kWh of useable lithium-ion battery capacity grants you up to 511km of range if you're achieving its listed energy consumption of 17kWh per 100km. Recharging from 5 to 80 per cent takes around half an hour if using a 170kW DC fast charger.
Our time with the Born was pleasurable, especially when we introduced it to some twisting country roads north of Auckland and out towards Helensville. The hatch does well at hiding its 1927kg weight figure in the corners thanks to its steel-sprung sports suspension, but the steering did feel a bit heavy in low-speed areas. We were however in the sportier Cupra driving mode which stiffens things up, helping us place the car where we wanted at all times on the faster, open road. Nothing feels out of the ordinary in terms of braking and it comes to a stop pretty well when you stamp on it, no doubt helped by regenerative braking.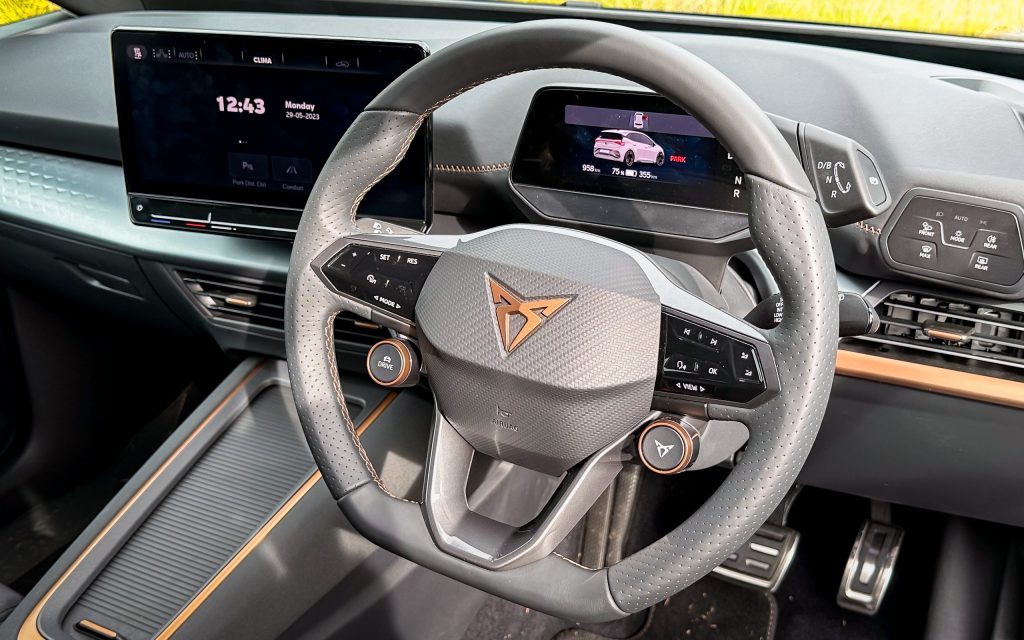 The interior is quite stylish thanks to triangle patterns on the passenger side of the dashboard, more copper highlights, and a floating 12-inch infotainment touchscreen. One thing you must be aware of is its lack of navigation and wireless phone connectivity as these features haven't quite made it out of Europe just yet. However, you can access Android Auto and Apple CarPlay with a wired connection. In the name of 'simplicity', there's a lack of physical buttons with the air conditioning being controlled via haptic touchpoints below the infotainment display instead. The same applies to the steering wheel which means you sometimes find yourself unintentionally changing things like the radio volume when turning.
Behind the steering wheel sits a 5.3-inch instrument cluster to which the gear selector rocker is attached, something that takes some getting used to but is certainly unique. Alongside the various comfort and performance drive settings is an E-Boost mode that provides an extra burst of 20kW at the press of a button on the wheel, or by simply flooring it. 
Pricing for the Cupra Born comes to $77,900 which means it's eligible for a Clean Car Discount rebate of $7015 as of 1 July 2023. However, this lands it smack bang in the price range of cars like the Honda Civic Type-R and the Toyota GR Corolla (if you can get your hands on one), so the ability for the EV to stand out from the petrol-powered hot hatches is a tricky one. In saying that, the Born is one of the only fully electric options in this segment. Overall, if you want something electric that can do the weekly shop, ferry five people around, and most importantly, have fun, then the Born could be for you.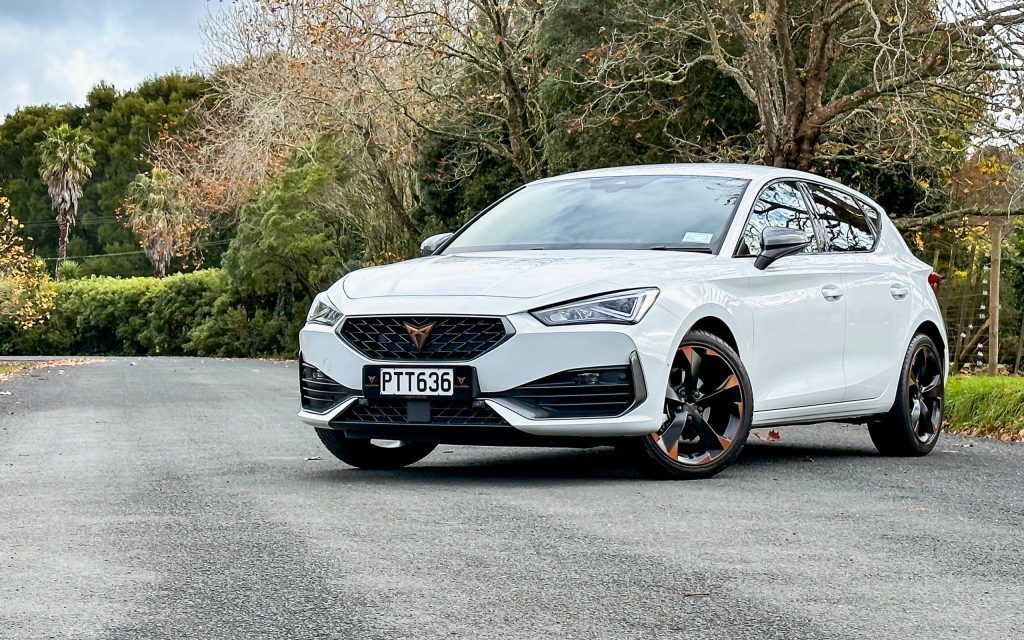 It's worth mentioning that we also got behind the wheel of the new entry point to Cupra, the Leon V, which is powered by a mild-hybrid petrol 1.5-litre powertrain mated a 7-speed DSG gearbox. There was also Sportstourer wagon variant on our drive too which we didn't get to drive, but it's much the same car with a bit more space for luggage in the back. These models are priced at $47,900 and $49,900 respectively.