After leaving Kiwi hot hatch fiends hanging for months, Hyundai New Zealand has confirmed that the fizzy i20 N hot hatch is destined for local showrooms.
As rumoured, the smallest of the Ns gets a turbocharged 1.6-litre four. Hyundai claims it produces 150kW of power and 275Nm of torque. This puts the platform in good stead next to its rivals the Ford Fiesta ST and Volkswagen Polo GTI. The former packs 147kW/290Nm and the latter 147kW/320Nm.
A larger turbocharger and intercooler feature, as does Hyundai's Continuously Variable Valve Duration tech and a 350 bar fuel injection system. There's a bevy of drive modes to choose from, as you might expect.
These are actioned via what Hyundai calls its 'Grin Control System' — five different modes are available, each capable of adjusting engine response, stability control, transmission, steering and exhaust sound parameters on the fly.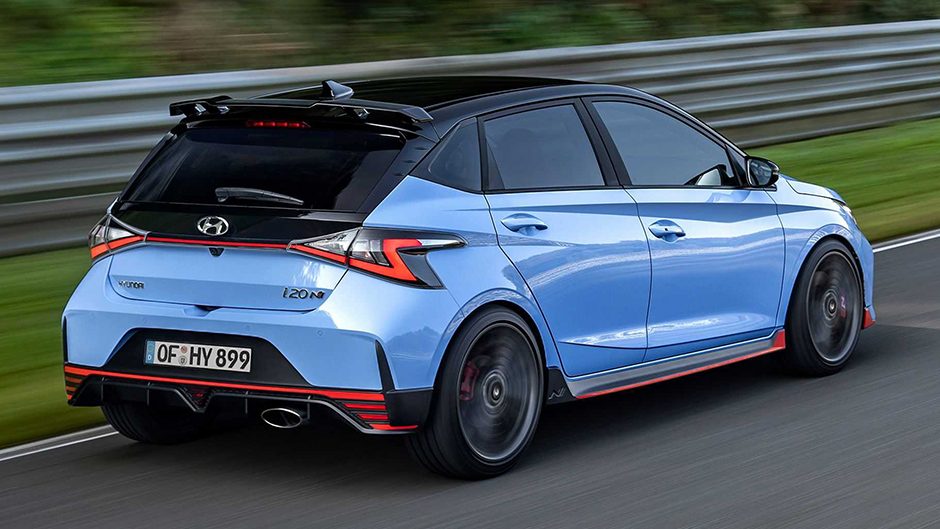 Gluing all of this together is a zanier styling set, not unlike that of the i30 N big sibling. The i20 gets plenty of red highlights, a muscular wee bodykit, and that signature baby blue hue.
The model is set to arrive in New Zealand in the second half of 2021, with pricing expected to be confirmed closer to release. Pre-orders are currently open, with the marque taking a $500 deposit. Hyundai will be acutely aware of the Polo GTI and Fiesta ST's pricing. Don't be surprised if they undercut both.
Speaking to NZ Autocar, a Hyundai New Zealand spokesperson reiterated that the model will exclusively come with a six-speed manual transmission. They also said the i20 N's less powerful cousin, the i20 N-Line, isn't expected to land here.
Small cars might be on the outer, but if the i20 N, Fiesta ST, Suzuki Swift Sport, Polo GTI, and the mighty Toyota GR Yaris are anything to go by … they've never been better.