Following its fresh rebrand, Citroen has introduced the first vehicle to wear its new badge, the Oli electric concept.
The Oli isn't exactly new ground for the French carmaker as it has experimented with "unconventional" looking vehicles before such as its Ami quadricycle.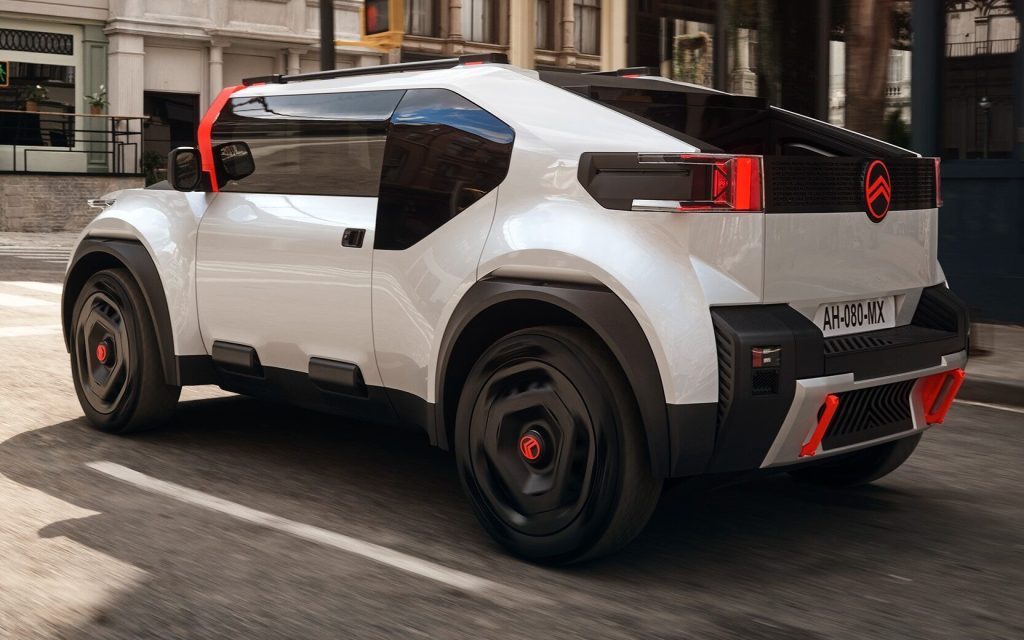 Although quirky, its aim isn't to be outlandish. Oli, derived from "all-e" (all-electric), sets out to prove that mobility can be achieved with less – less materials, sustainable production, and zero-emissions.
However, its design certainly stands out in terms of its vertical front windscreen, small rear bed and suicide opening rear doors.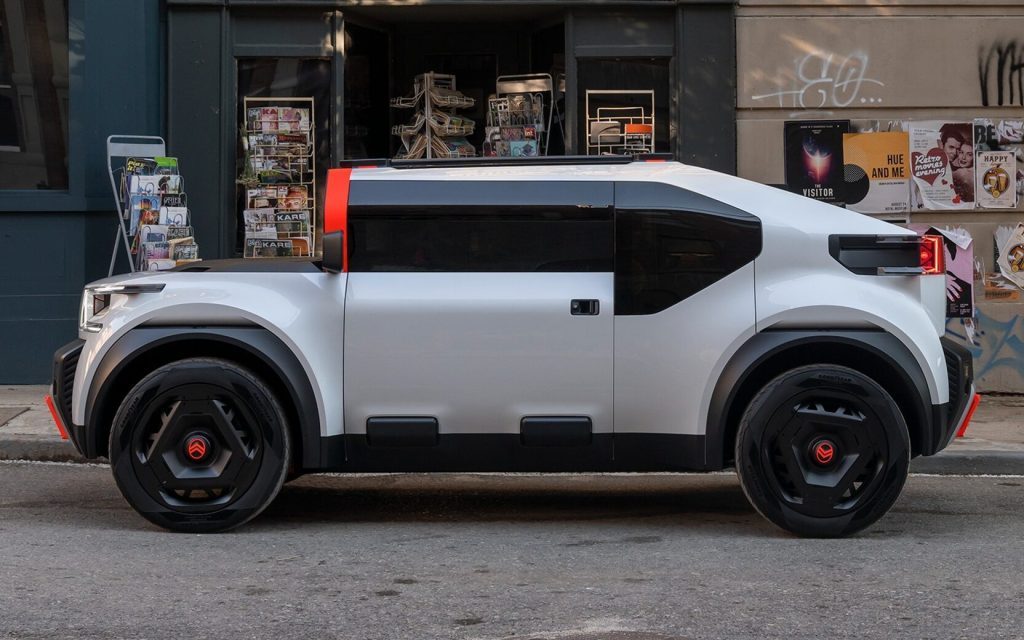 Speaking of the 90 degree front window, it isn't the most aerodynamic of things so Citroen has created an "aero duct" system on the bonnet to reduce drag.
Newly styled c-shape headlights flank the updated Citroen logo on the grilleless front end while skid plate looking front and rear bumpers brings about a sense of ruggedness to the Oli.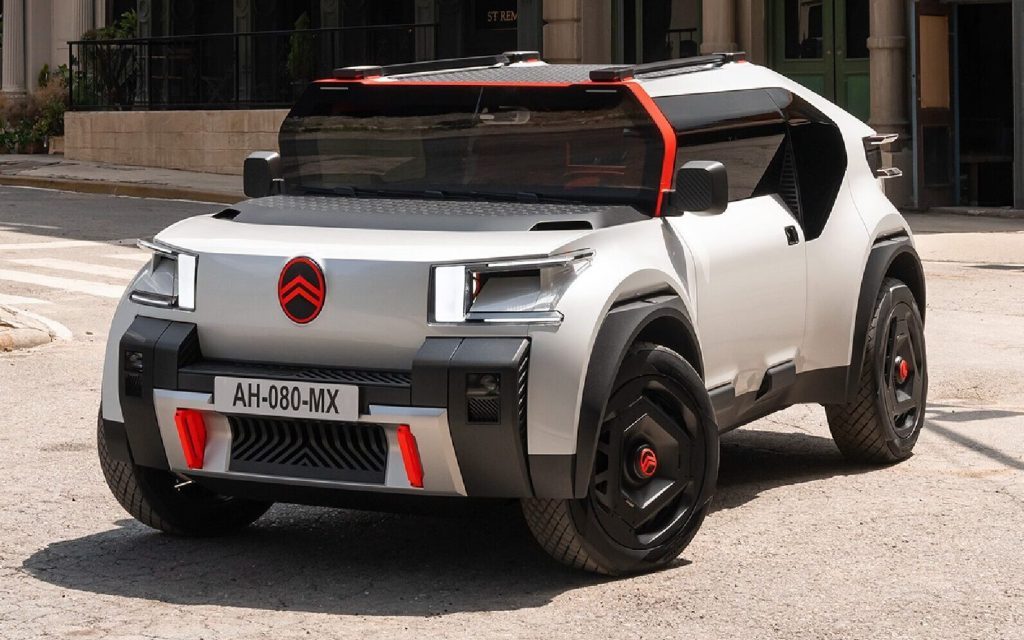 Plastic fender flares with squared-off tops sit attached to the wheel arches that sit over the Oli's unique three-spoke wheels.
Along the side of the concept is two styling bumps in the front door which leads into a suicide opening rear door that features a taller window.
At the back of the Oli is a rear bed made from recycled cardboard, like the bonnet and roof, which almost earns it the distinction of a pick up truck. It is hidden under a rear window that can open for access while a folding tailgate means the bed is also removable.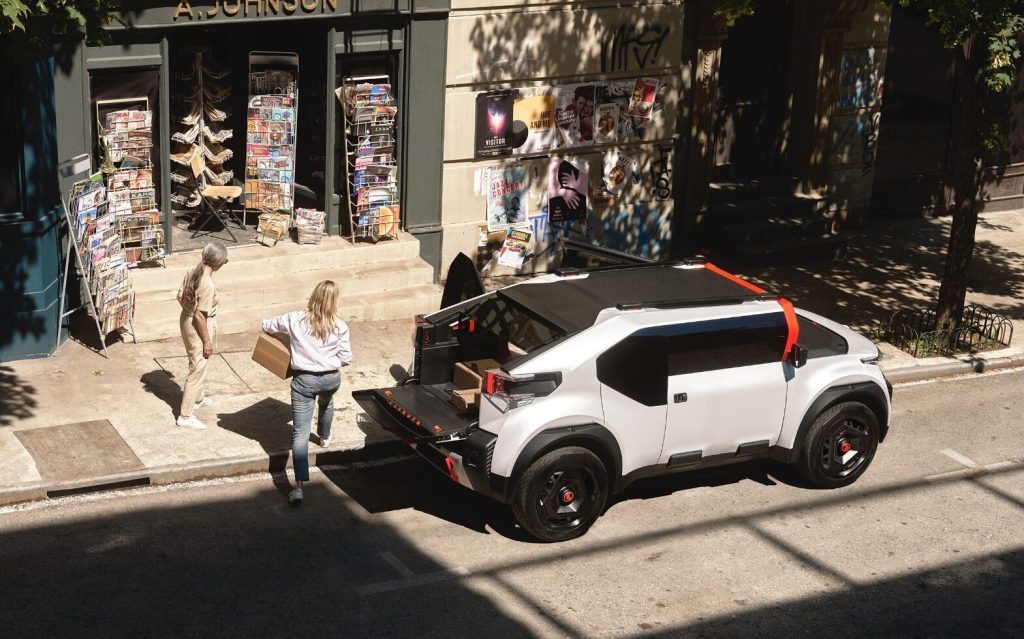 Simplicity is key when it comes to the cabin as it features four seats made from polyurethane with 3D printed backrests, a basic dashboard with two removable Bluetooth speakers on either side, and a smartphone dock for infotainment.
There are five toggle switches for air conditioning, USB sockets, a shelf and a small screen for vehicle information which make up the rest of the Oli's interior. Oh, and the entire cabin is bright red too.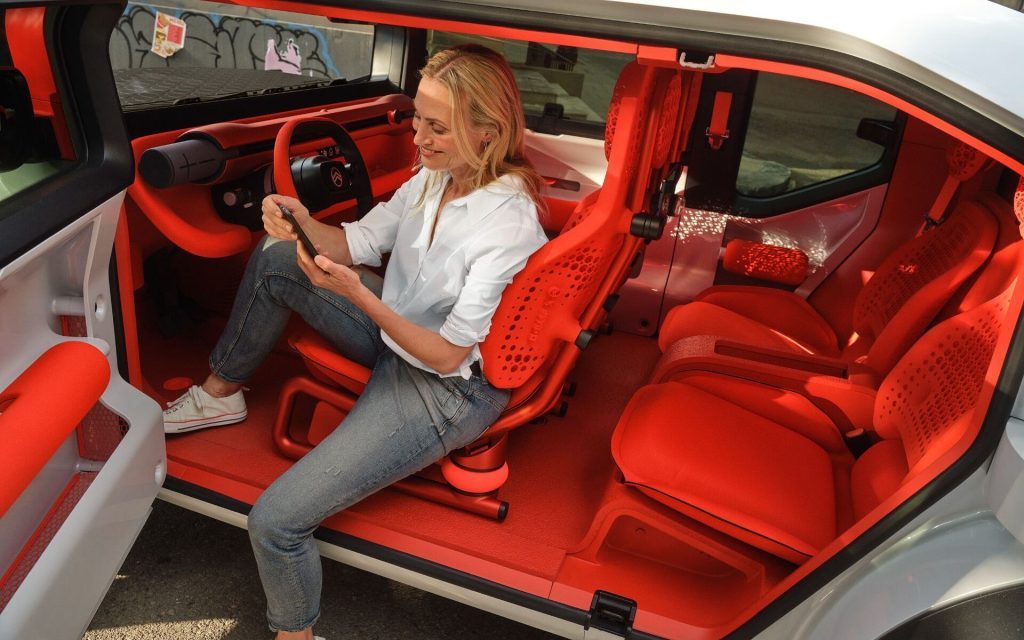 Powering the Oli is a 40kW battery that can be recharged from 20 to 80 per cent in 23 minutes while the car can achieve an overall range of 400km. It does so through a power consumption of 10kWh per 100km, helped by its low 1000kg weight.
The concept is also capable of "Vehicle to Grid" (V2G) and "Vehicle to Load" (V2L) energy transfer, meaning it can sell electricity back to the grid or power on board devices.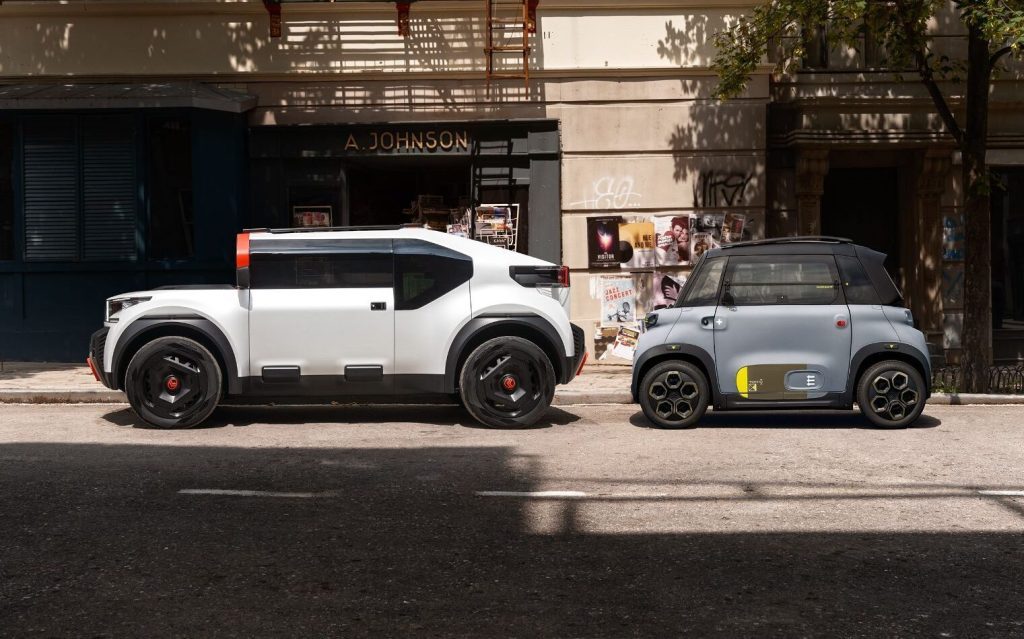 Although it may not be a production vehicle, Citroen says the Oli will act as a precursor to the concepts and innovations that will be available in its future electric models.