So I finally get to drive a C4 Cactus, having never driven the quirky original. Evidently, it came in both petrol and diesel guises, but both were lumbered with a horrid automated manual transmission, aptly described by an unnamed photographer as 'jerk-o-matic'. The one that made peoples' heads nod on every upshift.
New Cactus enters the modern age with a six-speed automatic. Others in the sector offer seven-speed DSG boxes, but this works well enough, particularly because it's hooked up now to the engine we know affectionately as the Grunt Monkey.We're not the only ones that appreciate this little power station, the 81kW/205Nm 1.2L triple turbo firing the 308 to our Car of the Year a few years back. Okay, so it didn't sell that well here, but since then the engine has won three consecutive Engine of the Year awards in its class.
Having driven the latest Cactus, we'd have to say there's plenty of the intangible 'je ne sais quoi' instilled in this.
Okay, so it looks a bit zany with its amorphous black "Airbumps" but there's method in the madness, preventing unsightly supermarket dings. Cactus looks rather like incoming Kona from the front, with its split level lights, and almost defies pigeonholing. Is this a low riding crossover, what with its wheel arch protection and solid roof rails, or a jacked up hatch? Think of it as a hatch alternative.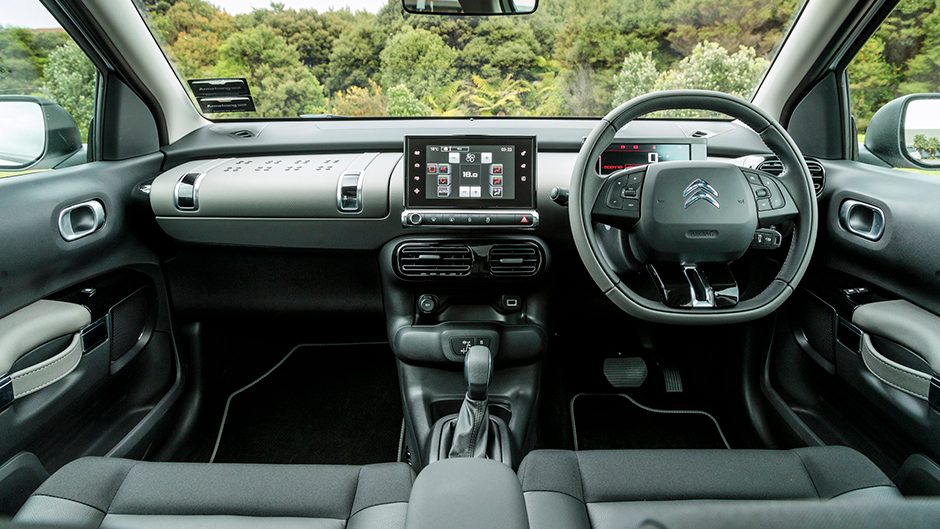 The fact it drives well is not surprising, given it rides on the same platform as the 308 and C3 and utilises the same powertrain. There's no diesel any more and that's something you're going to hear increasingly. Since dieselgate erupted a few years back, the decline of the fuel has been accelerating. It just took a scandal to tip it over the edge. Because diesels cost more to build and spew out more Nox emissions they're dying a slow death. They've only hung on this long because they are more fuel efficient than similar sized petrols, but with the advent of the 48-volt mild hybrid, petrols will soon rival diesels for fuel efficiency and the latter will die off completely.
There are a couple of things we don't much like about the Cactus, but they're forgivable in a vehicle costing $33k ($2000 less than before, with three-year back-up).
There's no lumbar adjust and it needs it. The buckle on the driver's belt disappears down the side of the seat each time you exit the car, making it a hassle to retrieve. And finally, the transmission doesn't hook sixth gear until you're doing 105km/h.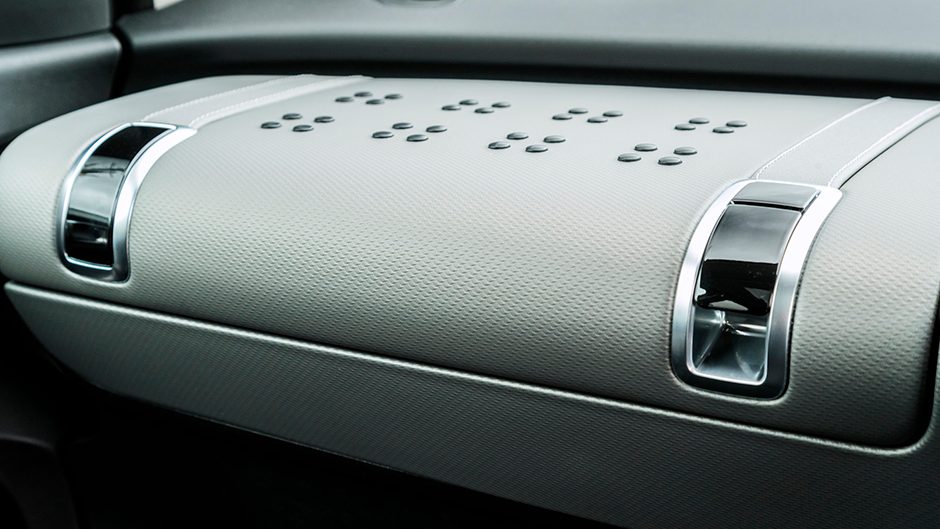 Which you'd explain away as being peculiarly French. Oh, and on that note, the rear windows don't open which stops the poodle jumping out. Actually they do open but not in the usual way; the rears push out so a dog can get a sniff of the outside action but not actually exit the vehicle without someone opening the door. Sensible then, perhaps?
Otherwise there's actually a lot to admire about this slightly less zany thing, like the fact it no longer has an oddball handbrake, pushbutton gear selection or bench front seat. There's still a bit of unusual-ness, like the high-set 8L glovebox where the airbag would normally be – this now deploys from on high – and aside from having no tacho, which isn't really missed, it's actually quite er conventional, styling frippery aside.
We like that it feels light and indeed is that way, weighing in comfortably under 1200kg. Yet it doesn't lack for stiffness on the go, and has this rather lovely ride and handling balance that seems to elude most of the Japanese and Korean competition. The springs compress and rebound over our lump- and bump-strewn roads, without the body getting all bent out of shape. The steering isn't that involving and yet nor is it saddled with that typically leaden weighting afflicting so many electric helms.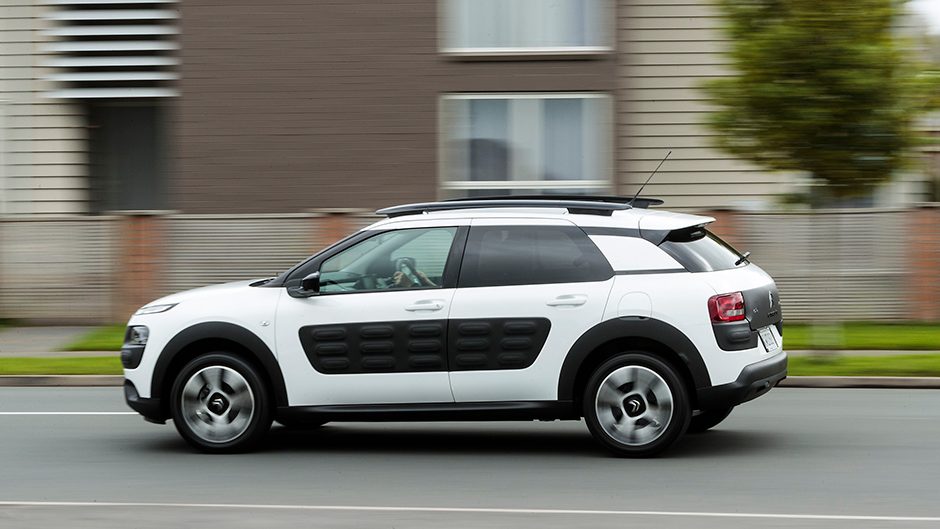 No, Cactus isn't that quick – an 80-120 overtake takes 8sec to complete – but it does get from place to place comfortably, quietly and efficiently (we couldn't encourage it beyond high 9's, and 5.1L/100km is the claimed combined figure). Out of town, it drives better in the S mode, back in town D suffices. The three-pot thrum you never really tire of. We rather liked the fixed polycarbonate panoramic sunroof without any accompanying blind, which imparts a lightness that matches its, er, other form of lightness. Noteworthy features include stop/start and hill holder, a 358-litre boot, sat nav, reversing camera and sensors, DRLs, 7-inch touchscreen, and 17-inch alloys, but no Apple CarPlay or Android Auto.
So we approached this cynically and came away rather impressed. Cactus take II may look a bit unconventional but it's really rather a quirk-free and charming French affair. Perhaps not at its best in white with black air bumps, but there are seven other body colours, and three other Airbump hues, along with three trim colour options inside.
| | |
| --- | --- |
| Model | Citroen C4 Cactus |
| Price | $32,990 |
| Engine | 1199cc, IL3, T/DI, 81kW/205Nm |
| Drivetrain | 6A, FWD |
| Fuel Use | 5.1L/100km |
| C02 Output | 117g/km |
| 0-100km/h | 9.83sec |
| Weight | 1184kg |