In 2019, KTM hinted that it was planning to build a family of bikes based on a new 490cc parallel twin. Now the Austrian has decided to pull the pin on that concept and instead develop a range of 700cc bikes based on the LC8c engine they already have in the 790/890 family.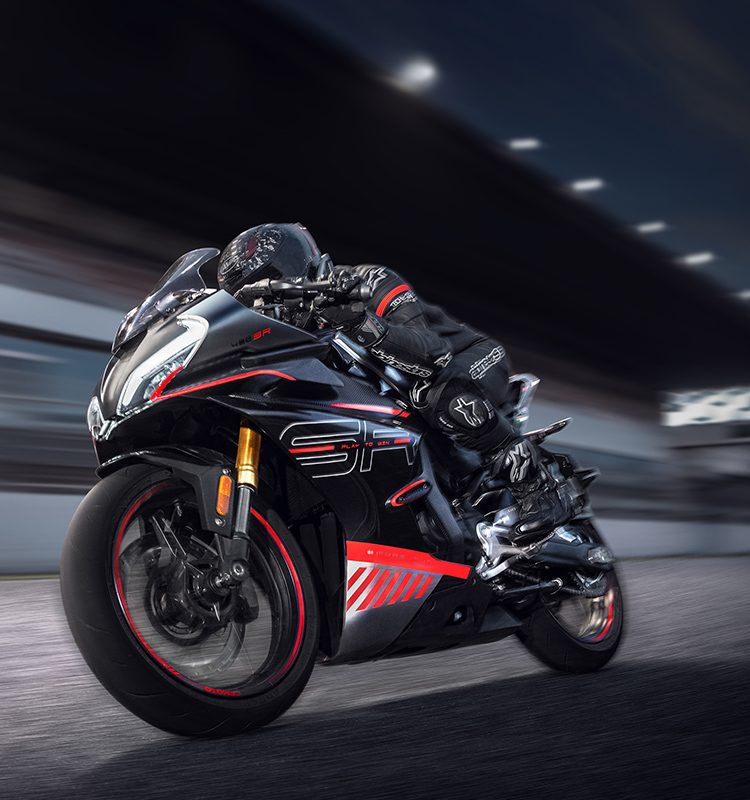 However, that hasn't stopped affiliate CFMoto from producing its 450SR based on the SRC-21 concept bike. It will go head to head with Kawasaki's successful Ninja 400 line-up and KTM's Duke and RC 390s. That will once again put pressure on makers of 300 singles to up their game.

CFMoto's 450 SR will put a feral cat amongst the pigeons. First released almost a year ago in China, and then unleashed in September to European markets, it is now coming Down Under, with CFMoto Australia revealing pricing for the 450SR ($A7990). The 450SR is due to arrive in bike shops around Easter. Expect it here at some point too, likely around midyear.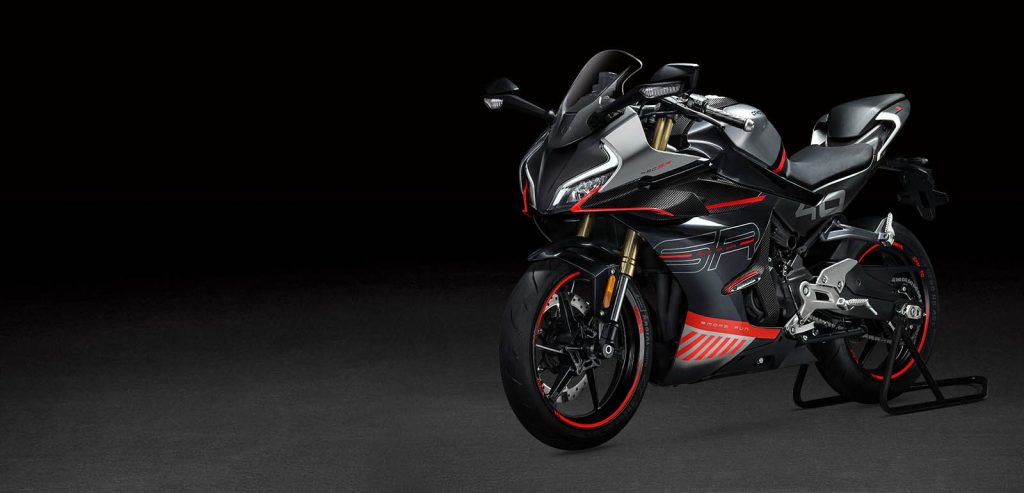 At its heart is a liquid-cooled twin-cam 450cc parallel twin that kicks out 37kW (9500rpm) and 41Nm of torque (7600rpm). CFMoto reckons on a sprint time of around five seconds and a top speed of 190km/h. A 270-degree firing order should give it that vaguely V-twin aural experience. With a power to weight figure of 143kW/tonne it will meet LAMS legislation without any modifications (the limit is 150kW/tonne).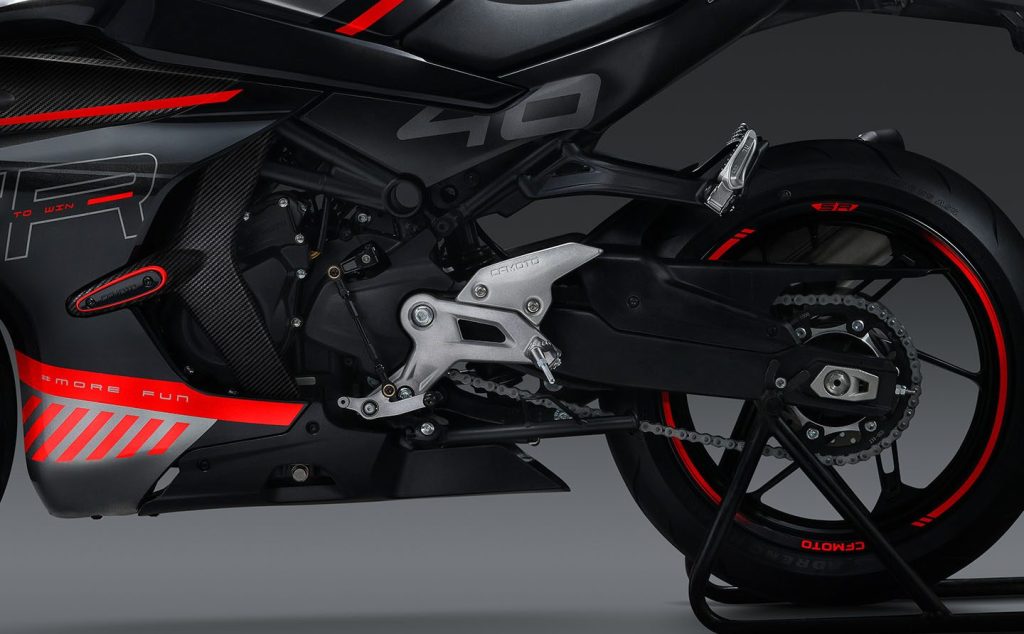 The bike's skeleton comprises a chromoly frame mated to a removable subframe. A conventional swingarm is different from the single-sided unit of the SR-C21 concept but the bodywork closely resembles the original, right down to the aerodynamic winglets. The company tested 20 different designs over the course of 30 hours of wind tunnel analysis. The winglets evidently produce 1.6 times downforce at higher speeds.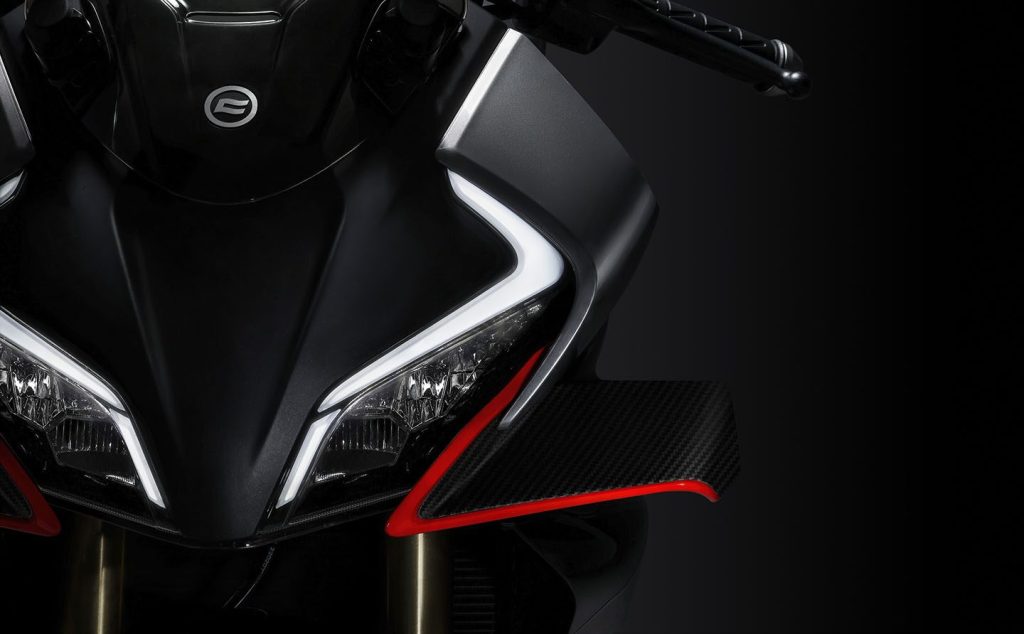 Other features include a shifter that can be configured for up-down racetrack work, a radial-mount Brembo M40 monobloc caliper, a quick-release air filter, Bosch ABS and a slipper clutch. Its fuel tank holds 14L and seat height is 795mm.
There's also a five-inch TFT display with Bluetooth connectivity which makes navigation, lap timing, and ride history possible. The system allows over-the-air software updates. Locally the 450SR should be in shops by June, with an estimated price of around $8500 based on Australian pricing.