The new Mercedes-Benz C-Class has just gone on sale locally, in C 200 and C 300 guises initially. We checked out both in an introductory Northland test drive.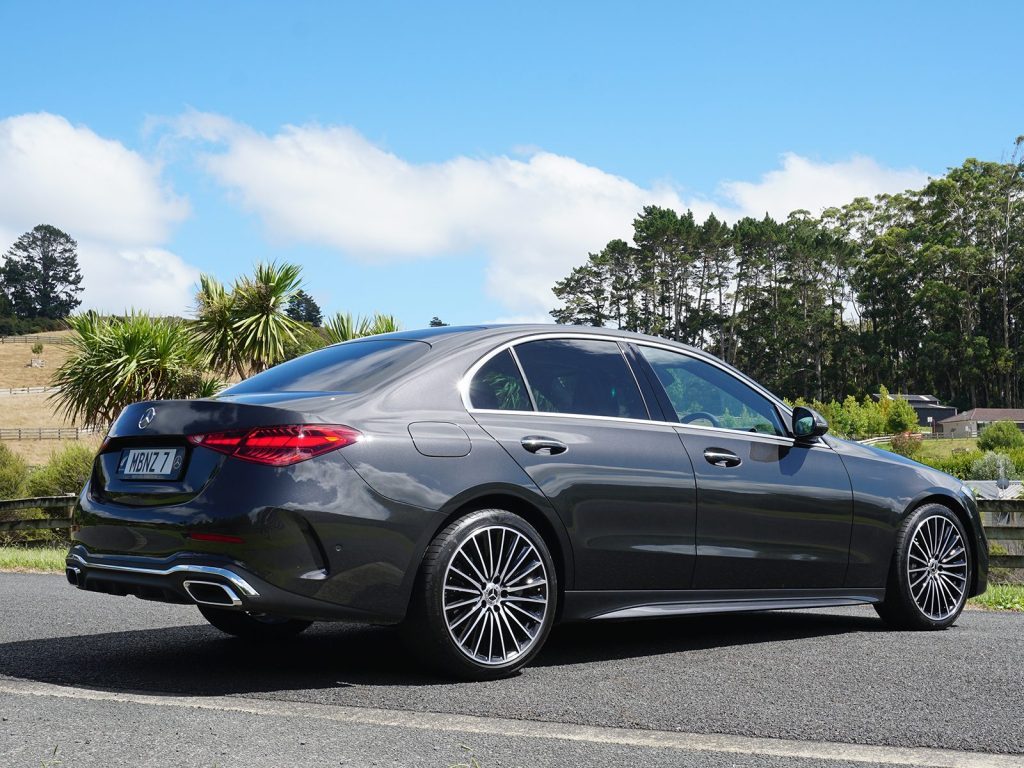 SUVs aside, the C-Class is the most popular of the legacy vehicles from Mercedes, having sold over 2.5million since its release in 2014. The latest version is sassier to behold, taking on more dynamic 'Sensual Purity' design cues from the latest S-Class, which is the way, imparting it with the new family look. There's more of a cab rearward stance and a shorter front overhang, for a more sporting demeanour.
It's also bigger than before, longer by 107mm (4793mmm) and with a 25mm stretch in wheelbase and similar addition to width meaning there's more occupant and luggage space (455L, accessed by a bigger opening). Rear legroom is up by 35mm, and headroom by 13mm.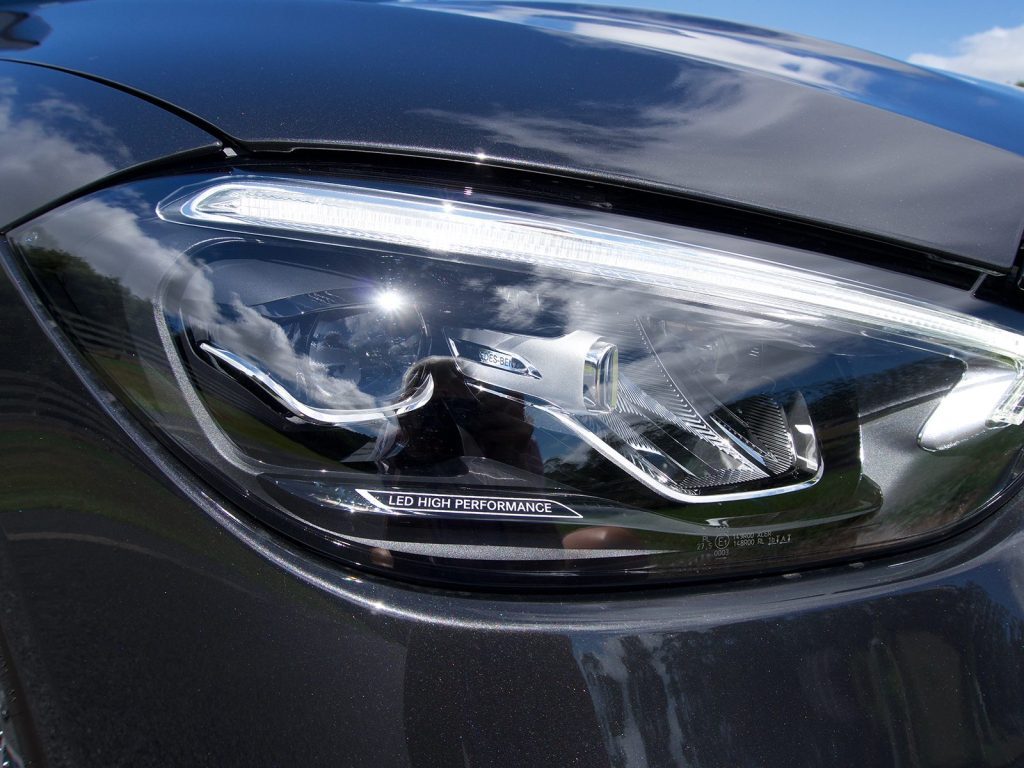 The first two models are the C 200 and C 300, and they can be differentiated from the former model by their new headlight shapes, and so too technology (adaptive high beam LED projectors) while the grille detailing is no longer jewelled but comprises lines of mini-tristars. Tail lights are also new two-piece units, and the flanks are distinguished by simple curves, enhancing the shoulder line. The finish is AMG line, which is standard across the range.
Inside, the most obvious change is to the central infotainment screen which is now larger, 11.9 inches, portrait shaped for easier navigation and angled slightly towards the driver. There's no head-up display, though this is an option, but the digital instruments are a model of clarity anyway, with traffic sign recognition and digital speed readout front and centre, visible through the new chunky-rimmed, leather-clad wheel. On the right is the wand that controls gear selection, even smaller than before, with up for Reverse, down for Drive, push for Park. The vents are now reshaped, three in the middle and the dual zone AC cools the cabin down to 16 degrees at its lowest.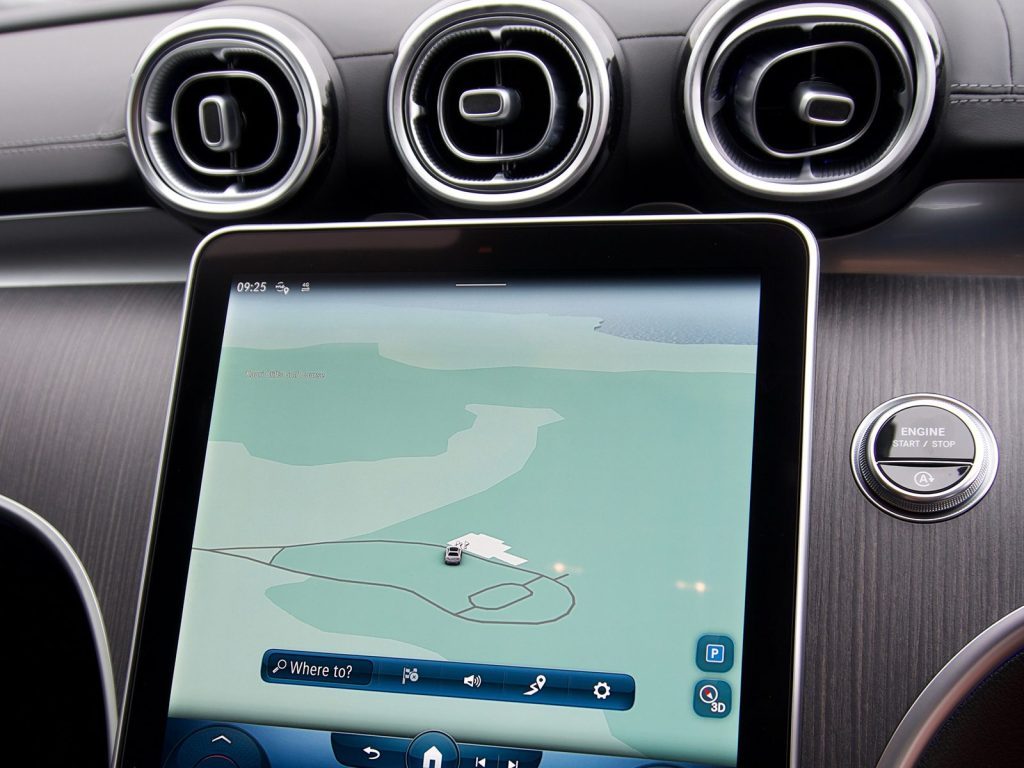 Again, S-Class cues are present, e.g., you can log into the MBUX infotainment system using fingerprint recognition, the forward facing camera can show street numbers, and over the air updates are possible. The AMG line finish extends to the interior with sports seats, and the head restraints are a new design.
This in theory should not drive all that differently from its predecessor, given it uses the same basic platform architecture. However, the suspension is new, both front and rear, and the car is longer and wider so should be better grounded.
We drove the facelifted C 200 last year and the new version isn't a whole lot different from that, at least as far as the powertrain goes. For that too had a hybrid set-up, a 1.5L IL4T mated to an electric motor but in that instance, the first generation, it was a belt starter generator. This new one uses an integrated starter generator, which fits between the engine and the nine-speed automatic transmission.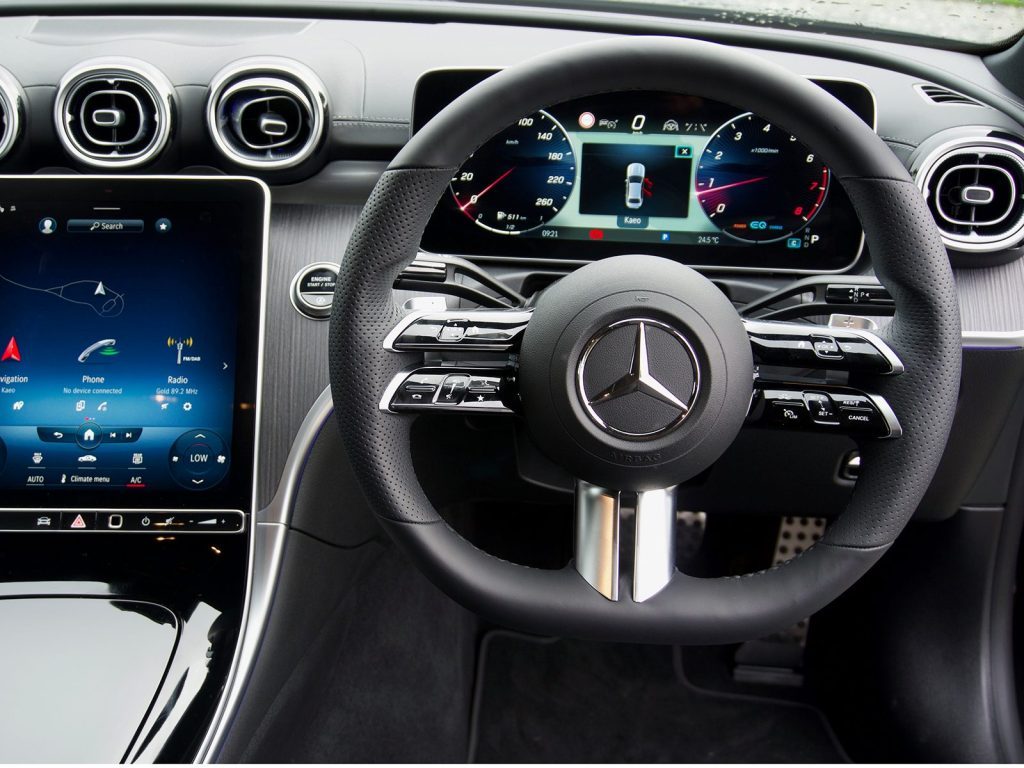 Previously, the motor added 10kW and 160Nm to the 135kW/280Nm of the engine. The new one, by comparison, adds 15kW and 200Nm of torque, and in total offers 150kW and 300Nm of system output. That evidently gives it a sprint time of 7.3sec compared with 8sec for its predecessor, and overall fuel use of 6.9L/100km. The C 300 is similar, only it uses a 2.0L IL4T for ICE power, and the system generates 190kW of power and 400Nm, for a 0-100 of 6sec flat and WLTP combined fuel use of 7.3L/100km. Mercedes is right on the money for pace; we attached the Q-Starz GPS-based timing gear and indeed measured acceleration to 100 as precisely 6.0sec.
It was the bigger one we got to drive up north first. Punching up the sat nav, it offered the possibility of travel up SH1 via Warkworth on our way to Whangarei via Waipu Cove. Alternatively, one could take SH16, out via Kaukapakapa, rejoining SH1 for a few hundred metres at Wellsford and then out via lovely quiet meandering roads to Mangawhai, Langs and Waipu Cove, before joining the melee that is SH1 again.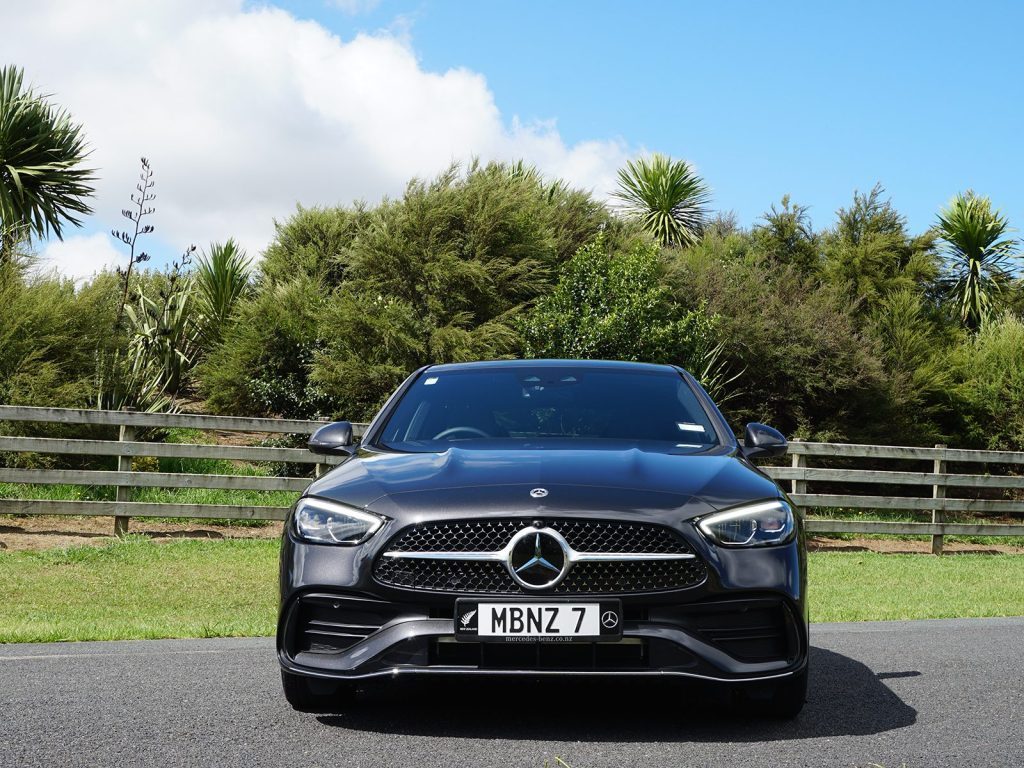 Naturally we opted for the route less travelled which adds 20-odd km but why would you not, given the choice? We're glad we did because if any road can uncover suspension deficiencies, it's this one, and not SH1 which tells you more about how effective the active cruise control system is.
Mercedes has crafted something special in a ride comfort sense in its new C-Class, and all without recourse to adaptive damping. The shock absorbers are fixed but frequency dependent. A valve reduces the damping forces over minor bumps for better ride quality and more accurate tracking, while the passive damping is said to offer better stability over bigger road irregularities. The system is also claimed to reduce road noise and tyre vibration.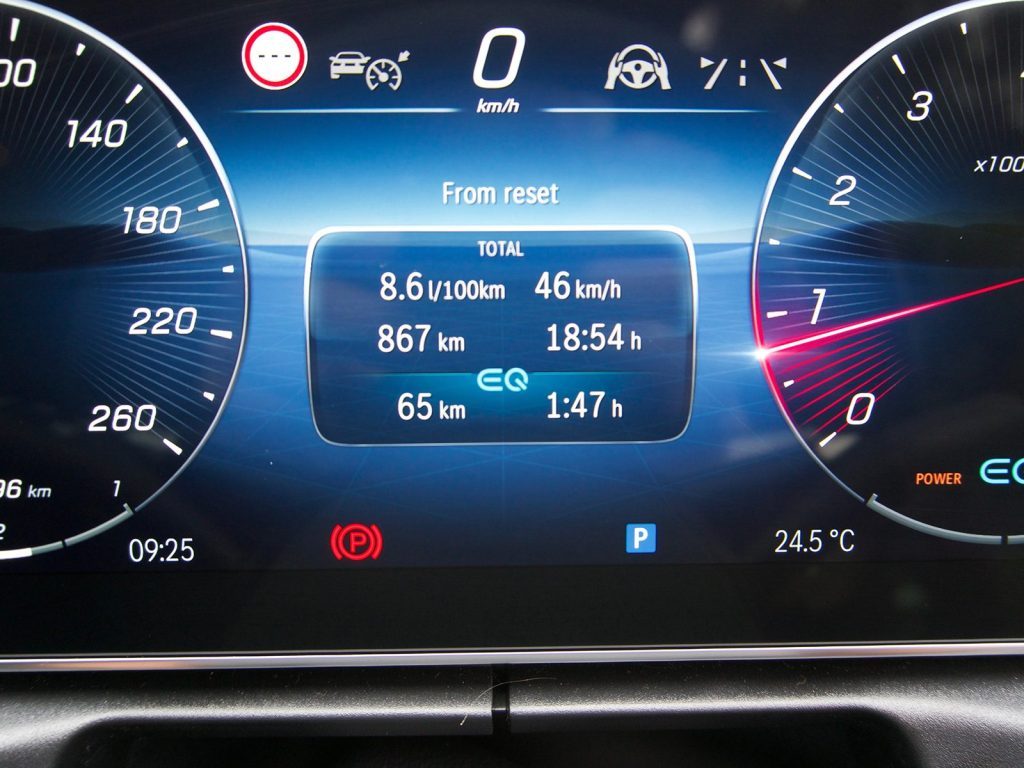 Certainly we did notice a marked lack of road roar on the back roads and in fact on all surfaces, not having to raise voices to be heard during conversation. Moreover, the poor road surface on SH16, punched out in parts by heavy traffic, was pretty much flattened by the C-Class, the odd big hit taken with relative grace. And more minor road roughage is effectively soaked up and dissipated by the suspension. Yes, you can opt for adaptive damping if you want – Agility Control – but really there are better things to option up instead, like head-up display. Not that his really essential as the digital instruments are the very definition of clarity. So too the new central screen, aimed more towards the driver than passenger. If you want a sportier C-Class drive, perhaps await the arrival of the AMG variants. Or you could opt for rear-wheel steering to sharpen both dynamics and parking duties.
We found the C 300 offered more than enough grunt for overtaking on SH16, which doesn't offer that many opportunities. In lesser vehicles you will often have to just muddle along at 80km/h because some twerp at the head of the pack believes that a safe speed for them is safe for the 30 following behind.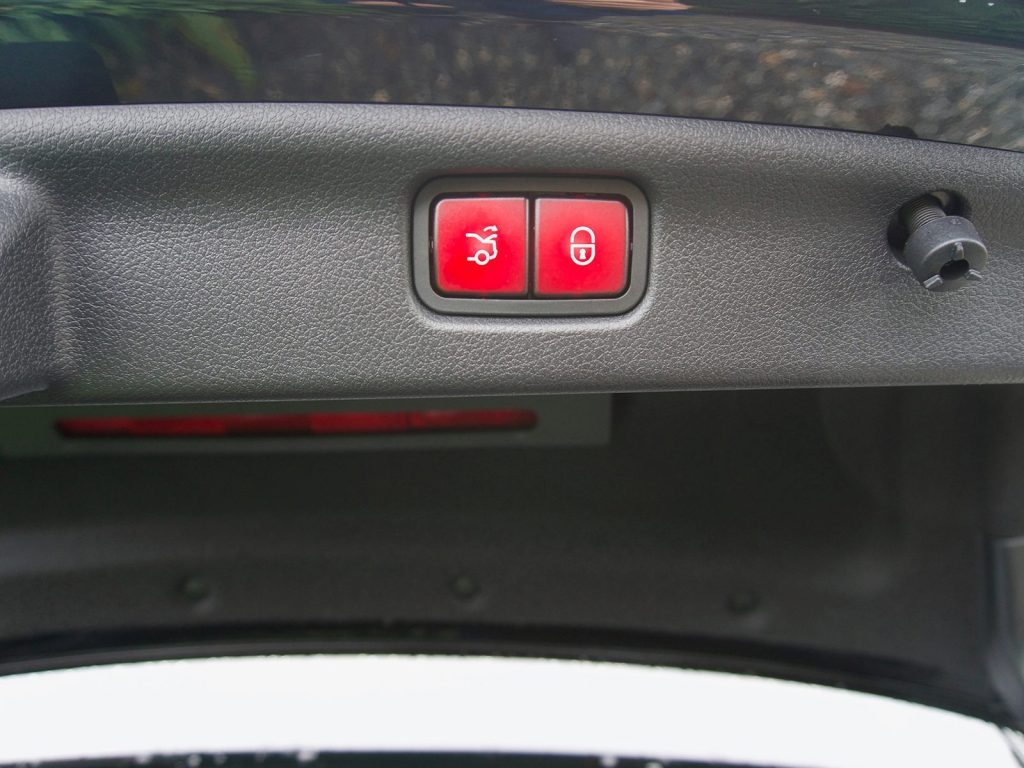 If anything we were (agreeably) surprised by the C 200 which didn't seem at all underdone. It has the same characteristics as the C 300, strong off the bottom, without quite the wherewithal. To be clear, it offers strong urge from low revs, pulling heartily from 1500-2500rpm where the effect of the motor is replaced by the twist of the turbo. Some mild hybrids have you wondering whether there's any real world effect of the motor; not these ones.
And the other benefit of electrical assistance is that the C-Class is a bit easier on gas as a result. That's partly because of engine-off coasting or gliding, noticeable on most downhill sections on the open road, the rev counter needle pointing at zero. With the ISG the engine restart is completely seamless. It's similar for stop/start situations in heavy traffic. You can scarcely tell when the engine kicks back to life.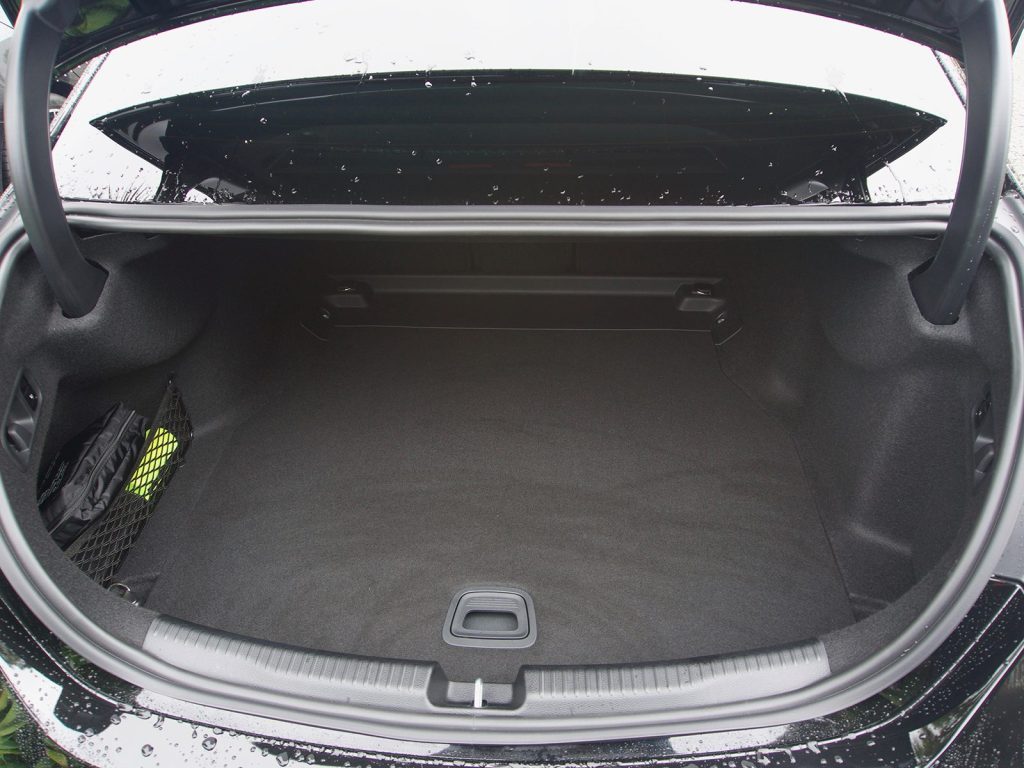 On the return trip we were punted out of the C 200 at our lunch break and back into the C 300, which was neither here nor there I had decided. So the lesser car doesn't have quite the spec count, but nor do you feel like you're missing out that much, for it still has active cruise, an essential in modern times, but there's not quite the safety or driving assistance arsenal of the 300. Both come with 10 airbags though, should it all go horribly wrong. And you're paying $86k for the entry machine instead of $102,900 for the C 300. Mercedes reckons roughly three-quarters will opt for the C 200. There's no estate version; just sedans for the moment.
Heading south, we had the option of taking SH1 again or opting for another route back to Auckland. Glad I took the longer way because I rediscovered a magical road I hadn't plied in absolute yonks. That's the sinuous tarmac gem connecting Oakleigh to Paparoa; drive about 10km south of Whangarei and hang a right. This put the sat nav into a tailspin; the AI wasn't having a bar of it, insisting on a U-turn but eventually clicked as to where we were heading. In a car with good low end drive, lots of gears and modes, rear wheel drive, sticky rubber and a more or less even weight split, this road is like driving nirvana. Next to no traffic either, the odd farmer in a scruffy ute. At Paparoa you can hang a left to head back to SH1 or turn right and check out the Matakohe Museum, home to the world's best gum collection, amongst other things.
Doubtless if you wanted less body roll and superior bump control in sport mode, you'd opt for the adaptive damping option. But I'd guess most won't bother, given the rather sweet ride and handling balance already on offer here. Spend the money instead on one of the four options packages. Or await future AMG or plug-in models.
For more on the new C-Class and how it differs from its predecessor, check out the upcoming April issue of NZ Autocar.