BYD has quickly become one of the world's most popular electric car brands over the past year, but it has one big problem. The more cars it makes, the more it has to ship to the rest of the world. But instead of hiring more ships to do the job, the Chinese carmaker has decided to build its own.
It plans to make two in total, with the first of its car-carrying vessels beginning construction earlier this week, according to Guangzhou Shipyard via CnEVPost.
Both will be able to carry up to 7000 of its next-generation electric vehicles at once, and when completed, they will measure just under 200m long and be able to reach a top speed of 18 knots, or 34km/h. However, there's no word on acceleration times.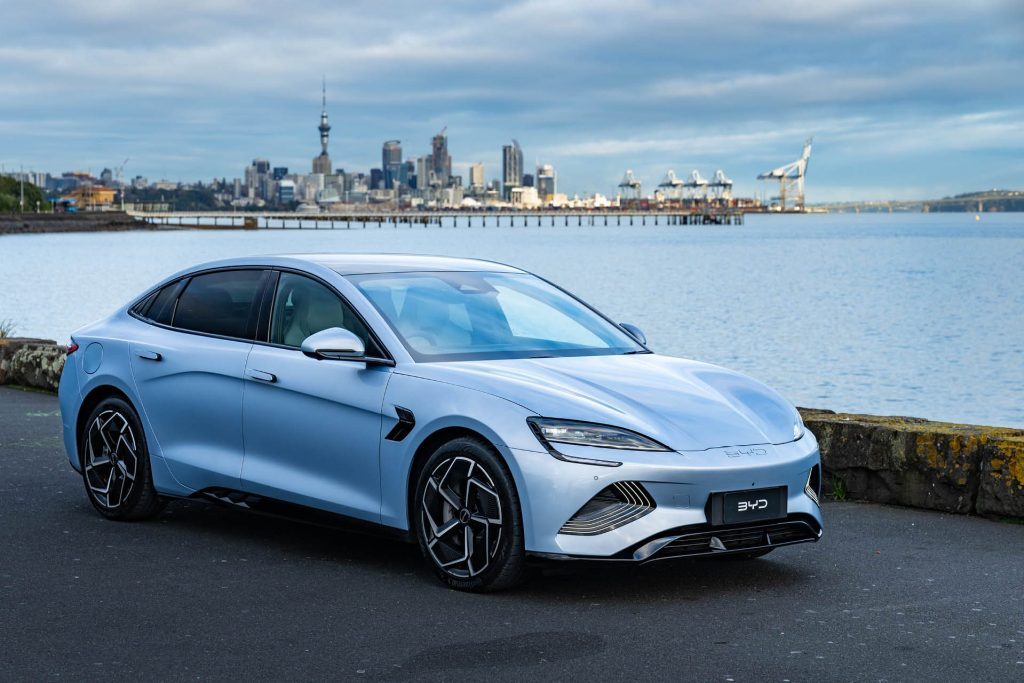 Unlike BYD's cars, the ships are powered by liquified natural gas (LNG) and are equipped with "energy-saving devices" that are designed to keep emissions to a minimum.
Nothing has been mentioned with regard to shipping routes just yet, but the company will likely use its dedicated watercraft to transport vehicles to some of its most popular markets.
As for New Zealand, the brand has sold approximately 4361 vehicles on home soil with a vast majority of those being the Atto 3 SUV. Across the ditch in Australia, BYD has shifted over 11,831 vehicles according to TheDriven.
However, we can expect those numbers to rise as two new models are on their way, including the Dolphin hatchback and Seal sedan. BYD also plans to introduce a new ute in the coming years, featuring both a hybrid and fully electric drivetrain.