Two of Bridgestone Australia & New Zealand's cornerstone corporate social responsibility (CSR) initiatives have been showcased through a Gold Award in the 13th Annual Global CSR Awards.
The Global CSR Awards, run by Pinnacle Group International, is one of the most prominent CSR Awards that recognises innovative and outstanding CSR initiatives. In 2021, more than 350 entries were submitted for the 16 top award categories.
Bridgestone Australia & New Zealand claimed Gold in the 'Best Community Programme' category for its community sports and outreach initiatives, highlighting the company's 'Chase Your Dream' local community activity as part of the global Olympic and Paralympic Games partnership, and the ongoing support of road safety initiatives: the RYDA road safety education program and Bridgestone Bandag Highway Guardian accolade.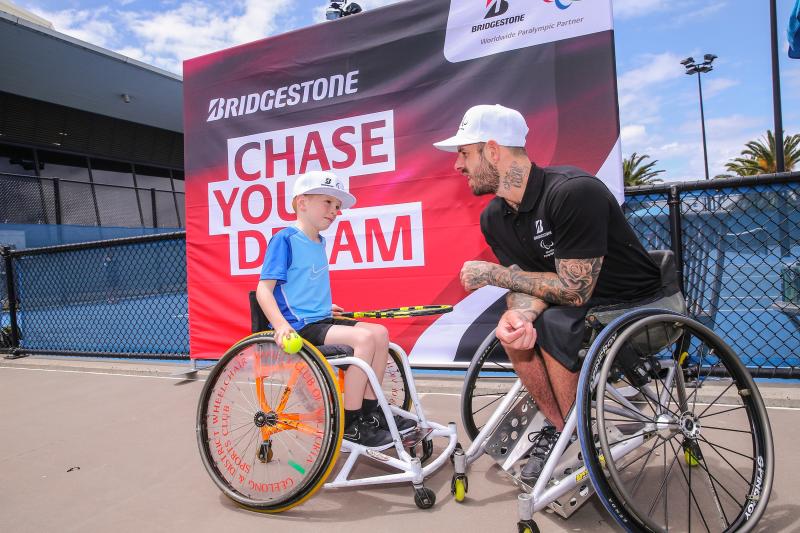 "Giving back to society is ingrained in our business and our team, and this award highlights the impact that company initiatives guided by 'Our Way to Serve' make to the lives of Australians and New Zealanders. We're proud to see some of our meaningful community projects recognised on the world stage," said Bridgestone Australia & New Zealand Managing Director, Stephen Roche.
As a global network and industry leader with a history of innovation, 'Our Way to Serve' sees thousands of Bridgestone teammates worldwide leverage their strengths and competencies, to enhance the way that people live, move, work and play, focusing on three priorities areas: mobility, people and the environment.
The award-winning Bridgestone Olympic and Paralympic campaign aims to encourage and inspire emerging athletes through community-led projects alongside the Olympic Games, most recently, in the lead up to Tokyo 2020.
Throughout Bridgestone Australia's Tokyo 2020 activity, Bridgestone showed its commitment through the refurbishment of a basketball court in Sydney's west with Tokyo 2020 Medalist Joe Ingles, introduced a group of children to surfing through a surfing school in Perth with professional surfer Connor O'Leary, contributed to a state-of-the-art Athletics facility in Adelaide and hosted an intimate training session with Sydney 2000 Olympic Gold Medalist Cathy Freeman, conducted a wheelchair tennis workshop in Melbourne with Rio 2016 Paralympic Gold Medalist Heath Davidson, and facilitated two inspirational school appearances with Ariarne Titmus.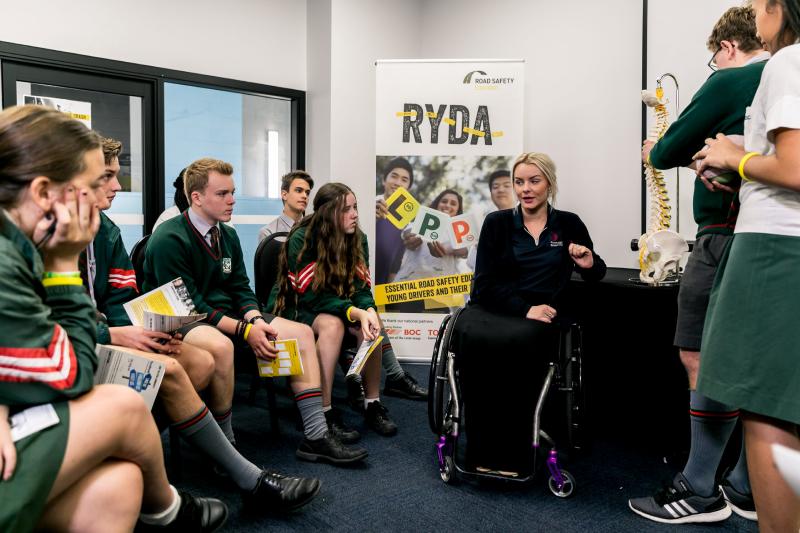 "Our Worldwide Olympic and Paralympic Partnership reinforces Bridgestone's global citizenship and highlights how our values go beyond our products and services. We wanted to celebrate this partnership in a meaningful way that gives back to the community," Mr Roche said.
"That's why we worked with our ambassadors to collaborate on projects that they were passionate about and that provided a genuine benefit for everyone involved."
Two of Bridgestone's other long-standing partnerships were also celebrated through the award for their contribution towards road safety: the support of Road Safety Education Ltd's RYDA program across Australia and New Zealand, and the Bridgestone Bandag Highway Guardian accolade.
Bridgestone has supported the RYDA program since 2017. Each year, nearly 400 RYDA workshop days are run, reaching more than 640,000 students from more than 650 schools across Australia and New Zealand since its inception.
As part of the RYDA programme, students take part in a workshop which features a series of sessions led by expert facilitators who address laws, distractions, risk management, peripheral vision, and other important safety considerations for motorists.

The Bridgestone Bandag Highway Guardian is a joint initiative with the Australian Trucking Association and celebrates outstanding members of the trucking industry who go above and beyond when faced with adversity. Bridgestone has supported this program since 2013 and is set to name the 25th recipient of the title in the coming weeks.
This is the fourth consecutive year that Bridgestone has being recognised for its CSR initiatives at the Global CSR Awards, with the regional Bridgestone China Asia Pacific office claiming Platinum in the CSR Leadership category for a range of COVID-19 and natural disaster relief across the region, including Australian bushfire relief.
"We are extremely honoured to be presented with these accolades. Our commitment towards improving the way people move, live, work and play is an integral part of Bridgestone's mission and culture. Winning the Gold and Platinum award for Best Community Programme and CSR Leadership respectively reaffirms our commitment towards creating a safer, fairer, agile and sustainable world for our future generations," said Sreepadaraj Karanam, Vice President, Sustainability and CSR.