Behold, this is what the next generation of fully electric BMW vehicles will look like. Called the Vision Neue Klasse, or New Class in English, the recently revealed concept car marks a radical shift in terms of technology and design for the German carmaker as it heads towards a fully electric future.
BMW's run of designs of late has been a bit Marmite. People either really like them or really don't.
However, this latest concept from the brand offers us a glimpse of the future which should have broader appeal.
The Vision Neue Klasse looks honest as there are no big indentations in the bodywork or unnecessary wings and splitters.
It also honours the brand's heritage with design motifs such as the shark nose up front and the Hoffmeister kink on the C-pillar. In a way, you could say that the Vision Neue Klasse is a futuristic interpretation of a mid-1980s 3 Series (E30) sedan.
The interior, on the other hand, is like something we've never seen from BMW before with operating controls being reduced to a minimum. Makes for a change.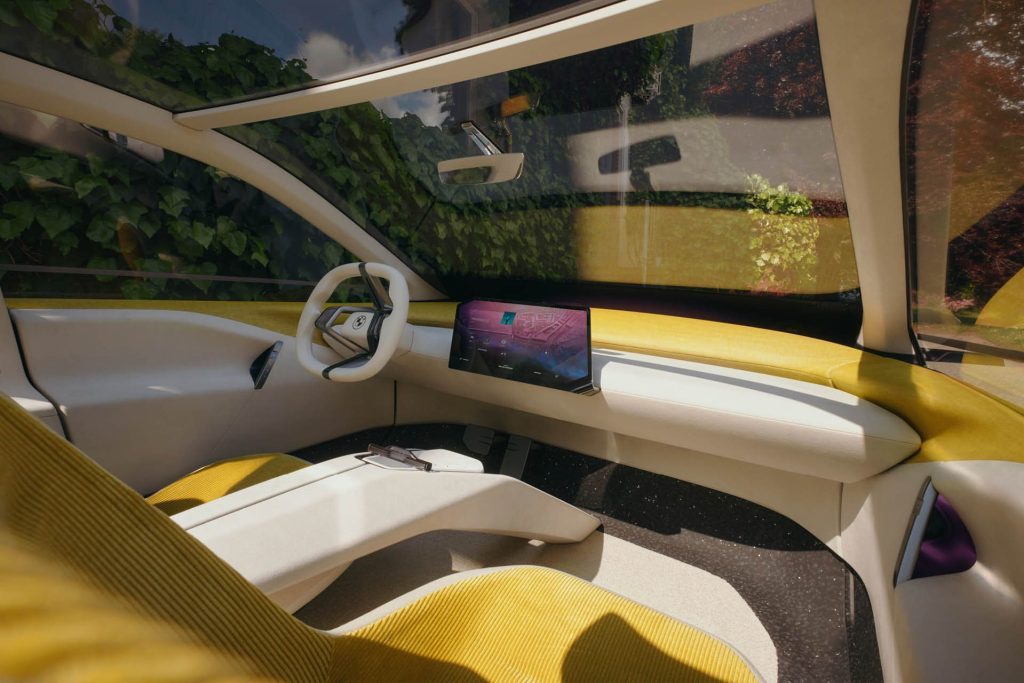 Inside, you'll find a floating central infotainment screen and a multifunction steering wheel but instead of an instrument cluster all essential vehicle information is shown through a head-up display that spans the width of the dashboard.
What you won't see is any decorative chrome or leather, as these materials have been removed to "help optimise the carbon footprint of the production process."
Underpinning the future model will be BMW's sixth-generation eDrive technology which will feature newly developed round battery cells that have 20 per cent higher energy density than the likes of previously used prismatic cells.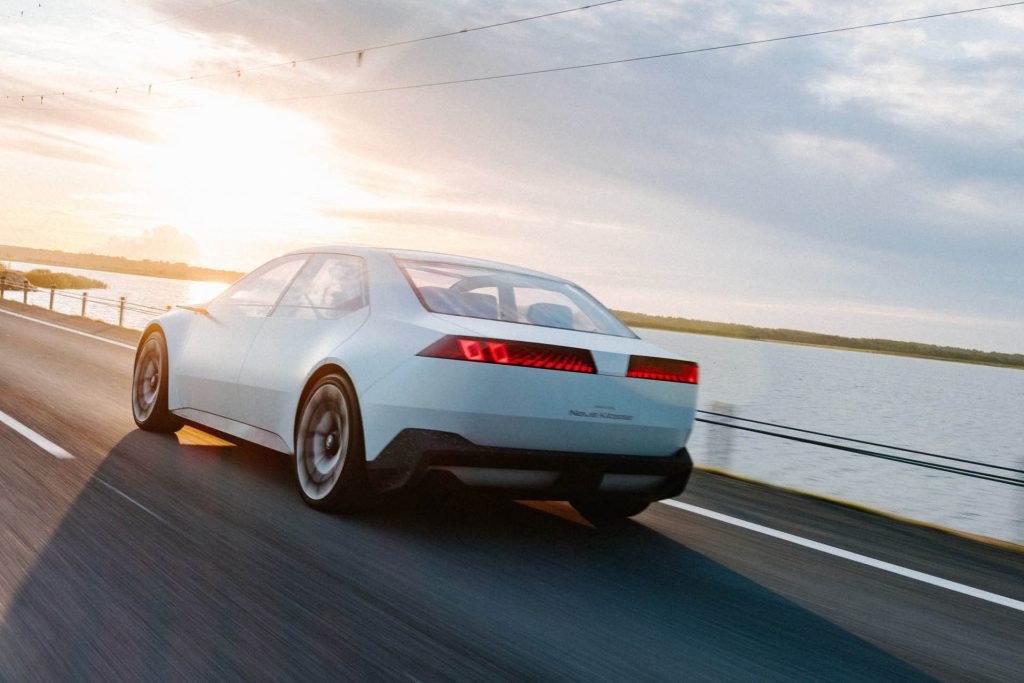 The new battery technology is also expected to improve charging speed by up to 30 per cent, while also increasing range by the same amount. All up, future Neue Klasse models are said to be 25 per cent more efficient than current electric BMW models.
BMW plans to put the Vision Neue Klasse into production in 2025 before releasing a further five or six models like it between then and 2027.