We take a step back in time to the beginnings of BMW in New Zealand with a drive of the first official car sold here, a 1967 1600-2.
BMW has been in the car business since the late 1920s, when it started making Austin Sevens under licence. There have been a few moments since, including a world war, which saw some of its production plants fall into Soviet hands, and near bankruptcy. The company also came within a whisker of being sold to Daimler Benz. However, the Quandts managed to broker a deal in the late fifties to take over the company and it has enjoyed success ever since, with industry analysts estimating it to be the most valuable car company of them all.
BMW can trace its official routes in New Zealand back to June 1967 when Ross Jensen inked a deal with BMW AG to import and sell its cars here. According to John Leggett's Memories of BMW New Zealand, Ross Jensen ordered three 1600-2 models in 1967, and also facilitated a Tourist Delivery for Air Vice Marshall Richard Bolt who had seen the 1600 on BMW's stand at the Earls Court Motor show in London. These first cars arrived in December of that year, though in true car dealer fashion, were registered in January of 1968.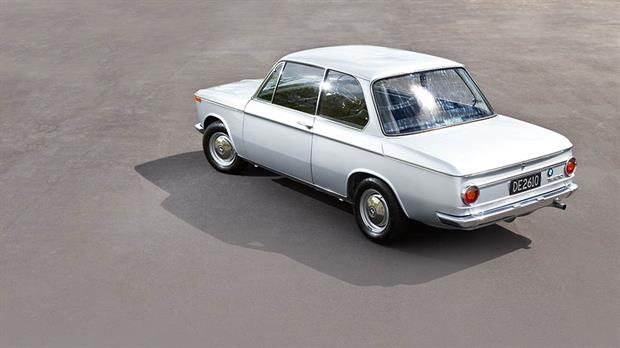 The Bolt car, in Polaris Silver, is considered to be the first BMW car officially sold in New Zealand though it's the second registered, Ross Jensen's own car being the first. There are BMWs which pre-date the silver 1600-2 though these were private imports. By the end of '68 10 cars had been ordered and in '69 another 16 had arrived, with 115 cars being sold in the first five years. In the those early years, import licences and tariffs kept the numbers low with just 539 cars being sold up to 1977. Jensen Motors continued as the NZ distributor until July 1983, when BMW NZ, a factory subsidiary was set up to continue the importation, sales and service, and it's a company which marks its 30th anniversary this year.
DE2610 pictured here is the Bolt car. It was saved from being converted into a Variety Bash mobile and restored in the early nineties before it was gifted to BMW Group New Zealand by the estate of John R Leggett in 1997.
The 1600-2, for two-door sedan, has a 1573cc M10 four-cylinder engine with a single over-head cam, alloy cylinder heads with double hemisphere combustion chamber and cross flow carburettor induction. Angled on a 30 degree tilt, the little donk sits low in the engine bay. It makes a heady 63kW (85bhp) at 5700rpm and 132Nm at 3000rpm. The 1600 runs Mac struts up front while the rear incorporates independent trailing arms.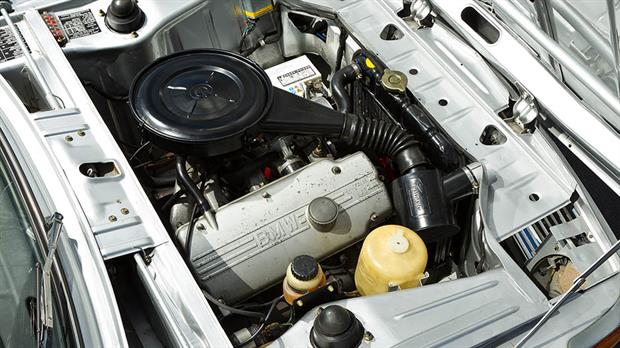 BMW has come a long way since it made the 1600-2 yet there's a clear lineage in the brand new 4 Series. The majority of BMW cars have so far retained the longitudinal engine driving the rears, and all the benefits such a layout provides.
The engine takes fairly quickly and once up to temperature you can push the choke in and it settles into a slightly lumpy but happy idle. The vibrations, noises and the smells are definitely from another era of motoring. You forget how well contained NVH is these days.
There's none of the modern conveniences we come to expect. Where the new coupe presents you with your seat belt on entry, you have to go searching for the 1600's, which has usually fallen down somewhere behind the seat. Creature comforts extend to a heater, an optional extra. Toothpick thin pillars and a generous glasshouse make it all very airy, and visibility is excellent; no need for a reversing camera then.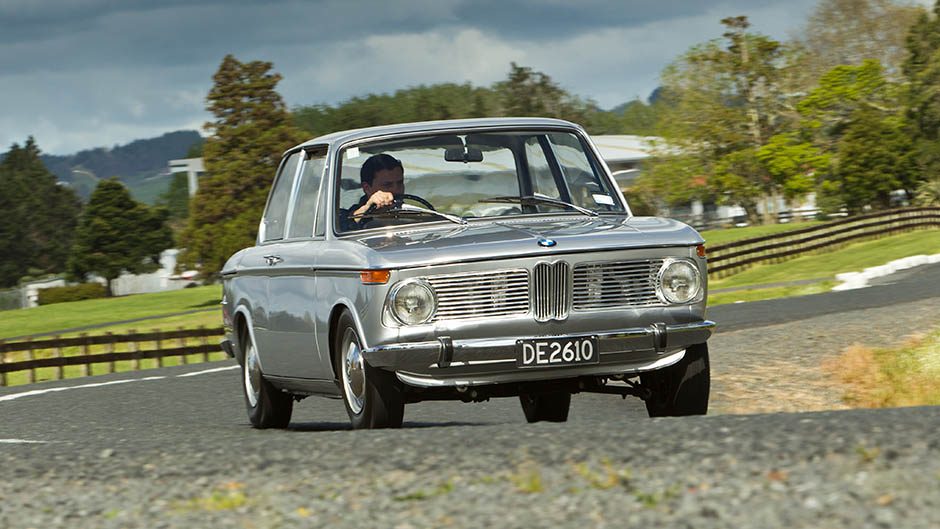 When driving an old girl like DE2610 you have to remember the world travelled at a different pace back in the late 60s. Best to take your time. With a kerb weight just over 900kgs, the torquey little four moves it along nicely, with 100km/h said to take 13.3sec. The top speed is quoted at 160km/h, and while we didn't test this aspect, it felt pretty happy at 100km/h, the engine buzzing away, the driveline making a racket, wind noise whistling though the side windows.
There's a real mechanical simplicity with everything here. You have to pick your way slowly through the gears, making sure to slot each one correctly, while the reverse gate is easy to stumble across, the lock out perhaps not as sturdy as it used to be. The unassisted steering is pretty heavy, with the usual vagueness around centre, and plenty of free play too, such is the way with old steering boxes. But it's quite quick, and so turn in is reasonable.
With a small kerbweight and well centralised mass, it's nimble while the independent suspension and tyres with plenty of sidewall flex lend a supple ride. While there's plenty of roll, there's no floating or wafting about the place, the 1600-2 tracking well and is unfussed by rougher sections of road. The unassisted brakes at least have discs up front, but require a decent push to be useful and don't take long to start cooking.
The BMW two-door has come a long way from this early effort, but both this little 1600-2 and the brand new 4 Series share a core value of being involving, enjoyable drives.