The first fully electric BMW 5 Series, the i5, has been teased for the second time with the model was spotted undergoing a series of winter tests in the Arctic Circle ahead of its global debut.
Now entering its eighth-generation, the new 5 Series hasn't been seen until now, albeit camouflaged, as it took to the snowy and icy tracks of the German carmaker's winter test centre in Sweden.
However, we can still make out certain design features such as a set of newly-styled headlights that stretch onto the front fenders, a large front grille that has been blocked off (EV-specific), a boot which flows downward from the roofline, and a set of squinting tail lights.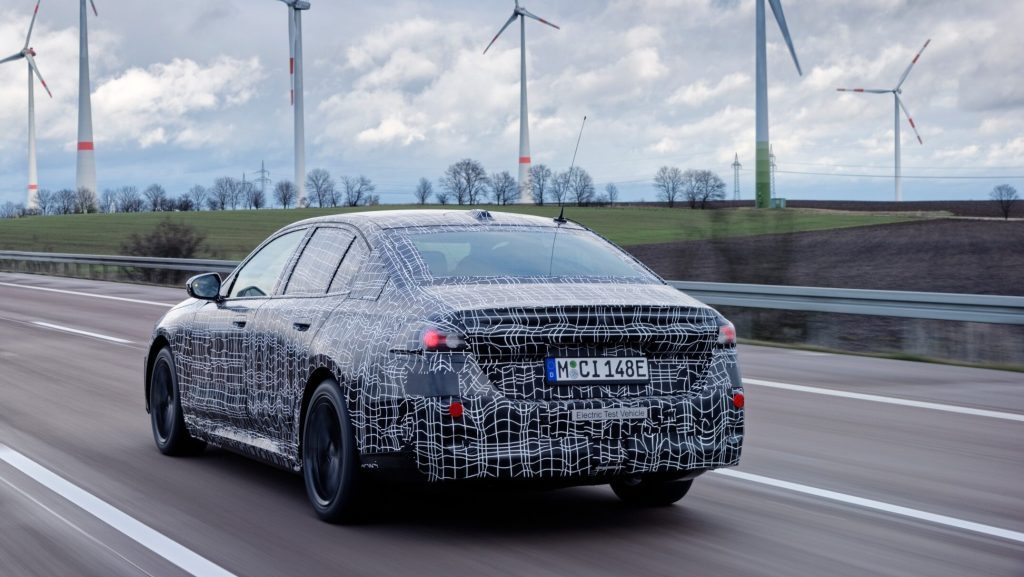 As for what underpins the new model, some publications report that it shares a variant of the same platform as the iX which makes 399kW and 1015Nm of torque in its standard setting.
BMW recently confirmed that the new 5 Series will get a plug-in hybrid variant (PHEV) to go alongside the mild hybrid petrol and diesel models, as well as the fully electric i5.
It was also confirmed that the model will launch in October 2023 while its set to get a wagon variant in 2024.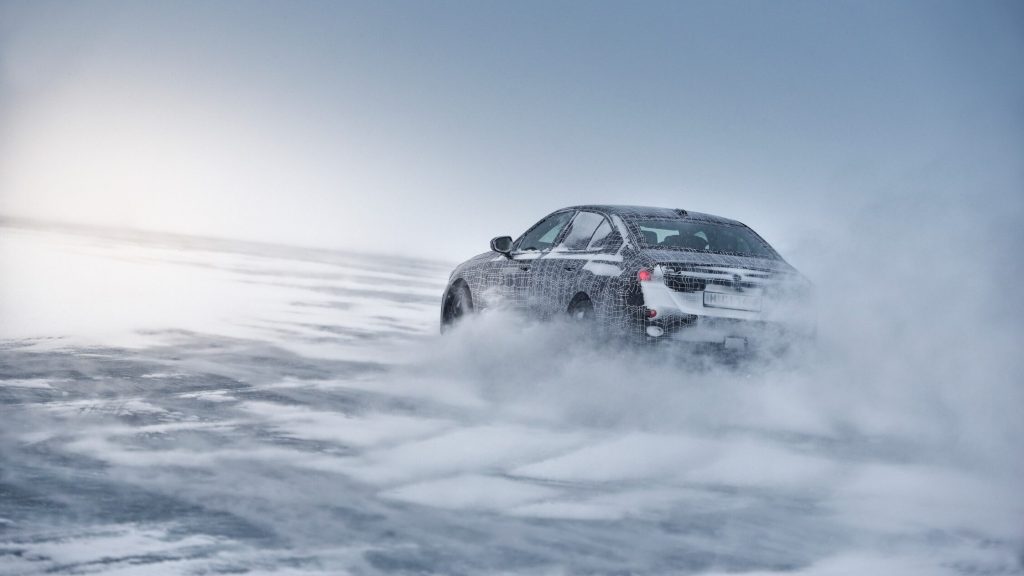 A video posted by BMW's performance arm, M, shows the i5 being put to the test by Red Bull drifter brothers Elias and Johannes Hountondji.
The pair proved that the electric sedan was seemingly unphased going sideways.
It's possible this could be the M version of the i5 considering chairman Oliver Zipse recently announcing that the sedan will be made into a performance-oriented model.