Its makers claim Bentayga Speed is one of the fastest SUVs available and despite its substantial size and weight they're right. If it's a top dog SUV you want….
What you see laid out before you is the pinnacle of Bentley's Bentayga family, the Speed model, hand-built at the Crewe facilities in the UK. What makes the Bentayga Speed so special is that it combines the most potent W12 powertrain yet with Mulliner Driving Specification as standard. Is it the best all-round luxury SUV on the planet?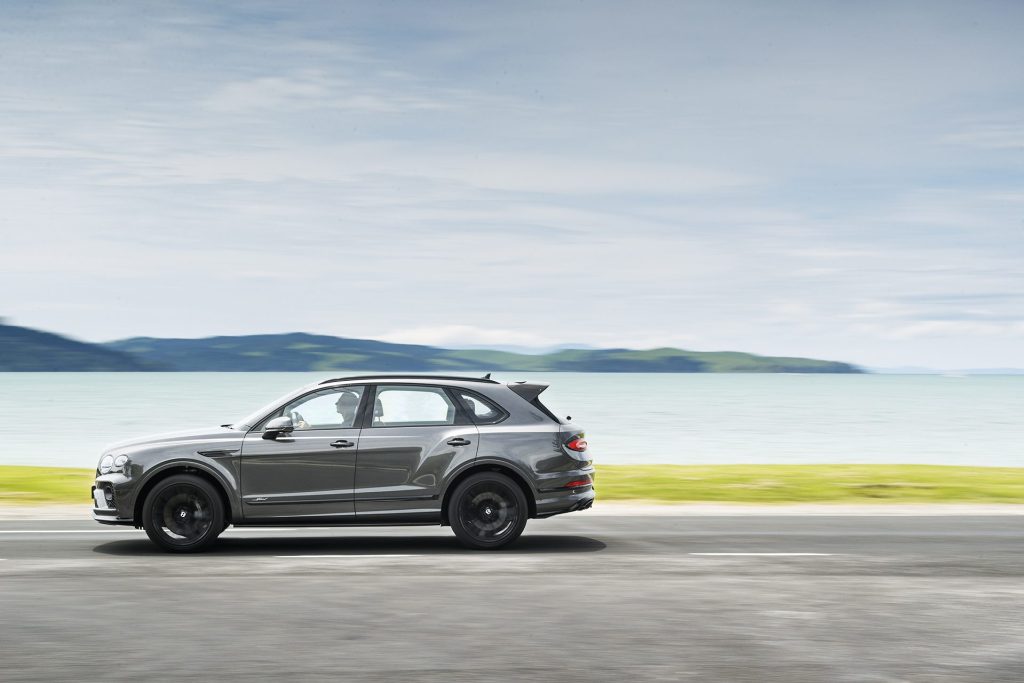 Some might well claim otherwise, and one of those would be Rolls Royce with its Cullinan. We haven't had this on official test, but after an introductory drive, we know for sure that it cannot dynamically hold a candle to the Bentayga Speed, though it does outpoint it on the size of the sticker, beginning with a six in all likelihood – they're a bit coy on that – whereas the Speed costs $508,300 after a recent price rise. So it too is amongst the most expensive of the big rigs you can purchase.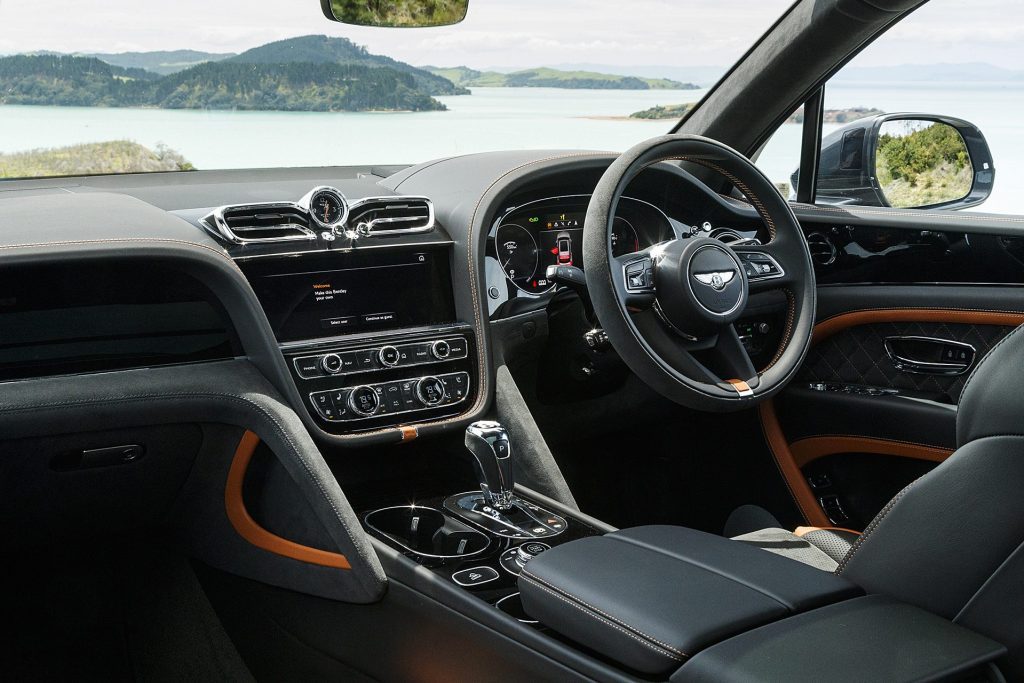 How speedy then?
First of all though you're probably wondering, as were we, whether the Speed lives up to its name, for the top Bentayga makes a few big claims. It's evidently capable of cracking the 300km/h mark, around 188mph, one of the only SUVs that can reach that figure. It's all a bit academic of course, but the Urus and RS Q8 are also meant to crack the 300km/h mark, all intriguingly from the same VW Group stable, and based on the same bones. Each of these is supposedly quicker up top than the Cayenne Turbo S, which can't quite hit 300km/h, and so too the e-hybrid version. Naturally, we didn't test this particular Bentley claim.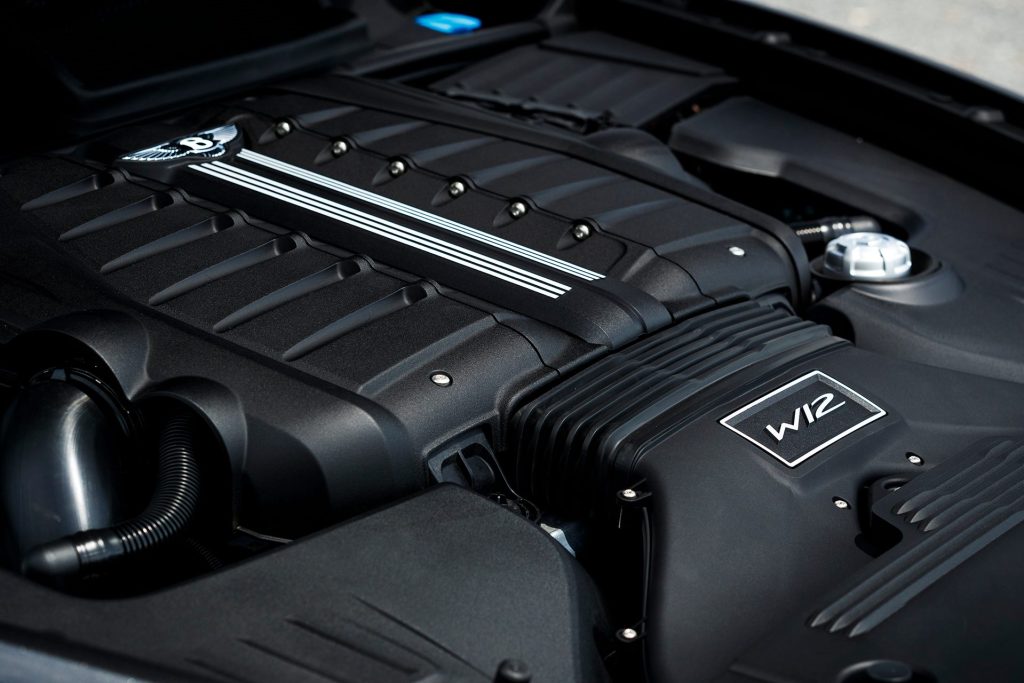 Bentagya Speed certainly comes with big chops. It currently holds the production SUV record at the Pikes Peak International Hill Climb. A Conti GT held the production car record for a time too.
Bentley claims the Bentayga Speed can get to 100km/h in 3.9sec but, like others under the VW Group umbrella, we get the feeling this is not telling the real story given we almost met that on the first run using a not particularly smooth test strip.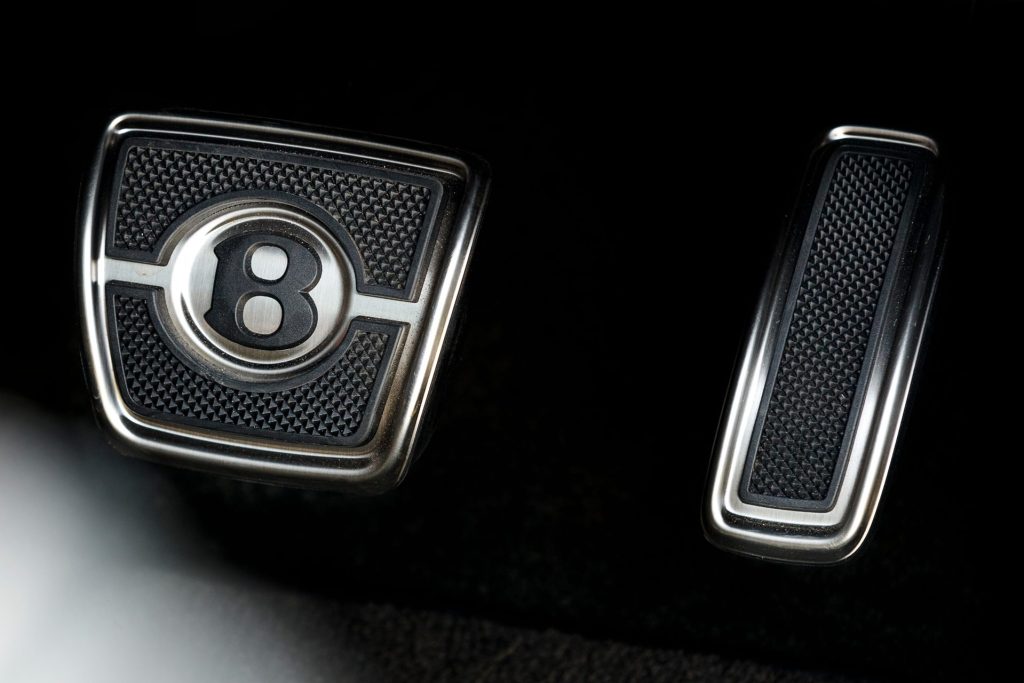 As with the Conti GT, on a good surface you can get rather closer to 3.5sec than 4.0sec, our best just over 3.6sec. NZ Autocar has only had one SUV better the time posted by the Bentayga Speed, and that's the Urus by Lamborghini, stopping the clocks at 3.55sec. On paper, the quickest for acceleration is likely the Cayenne Turbo GT, but we cannot verify its 3.3sec claim given it hasn't yet arrived, though is due here any time.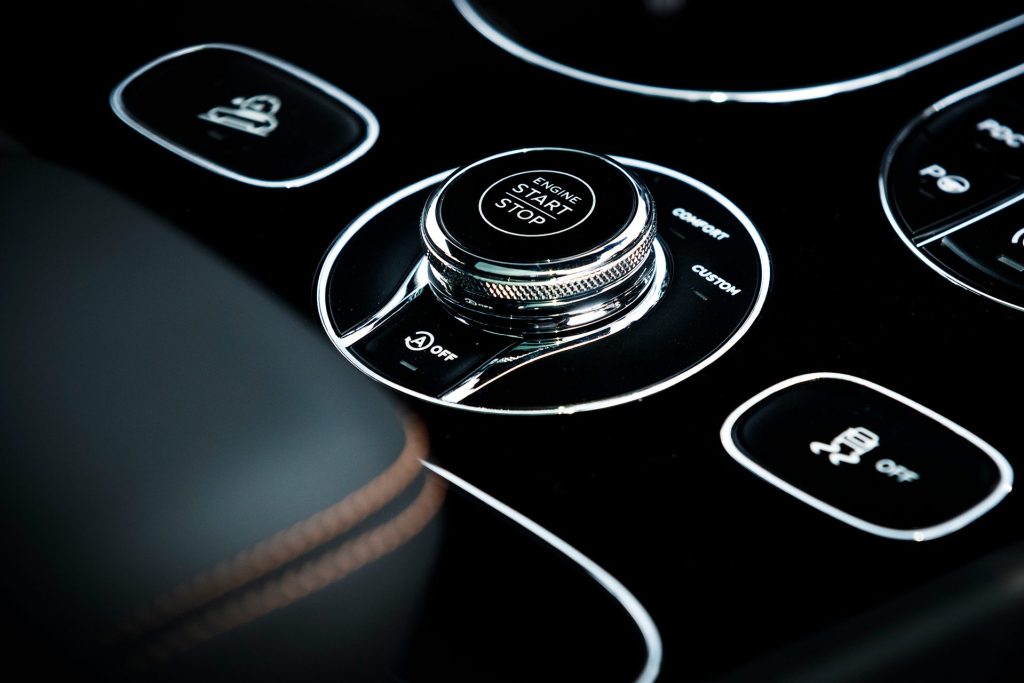 Whatever, the Bentayga Speed is scaldingly quick, particularly given it weighs in at over 2.5 tonnes. We tested a Bentayga W12 once before, and it took 4.15sec to reach 100km/h from a standstill. The Speed packs a humongous 467kW under the hood, matched by a Herculean 900Nm of torque. The latter is available from 1500rpm, and certainly the rush is evident by 2000rpm. That torque peak is said to be maintained right through to 5000rpm (where peak power also arrives) and the way it accelerates when 3000rpm show up on the counter is almighty impressive. Overtaking is more about whether there's enough width on the wrong side of the road to get past!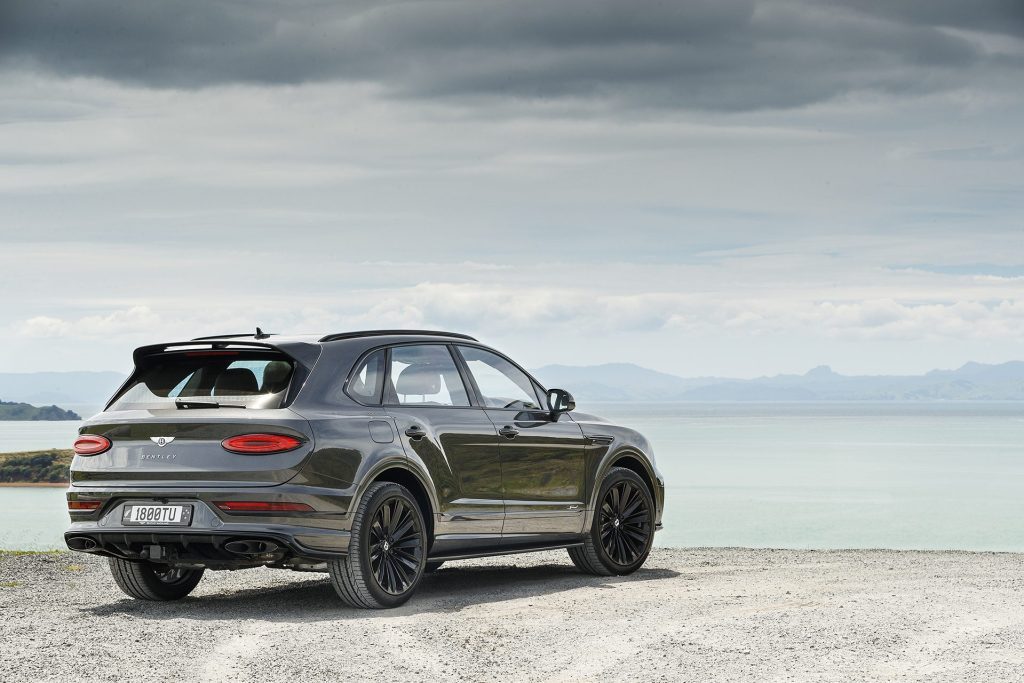 Doesn't mind curves either
And believe it or not there's almost the handling to match. It's not really as capable through turns as it is firing on all 12 in a straight line, but what do you expect of something that's 5.12m long with ground clearance of 230mm?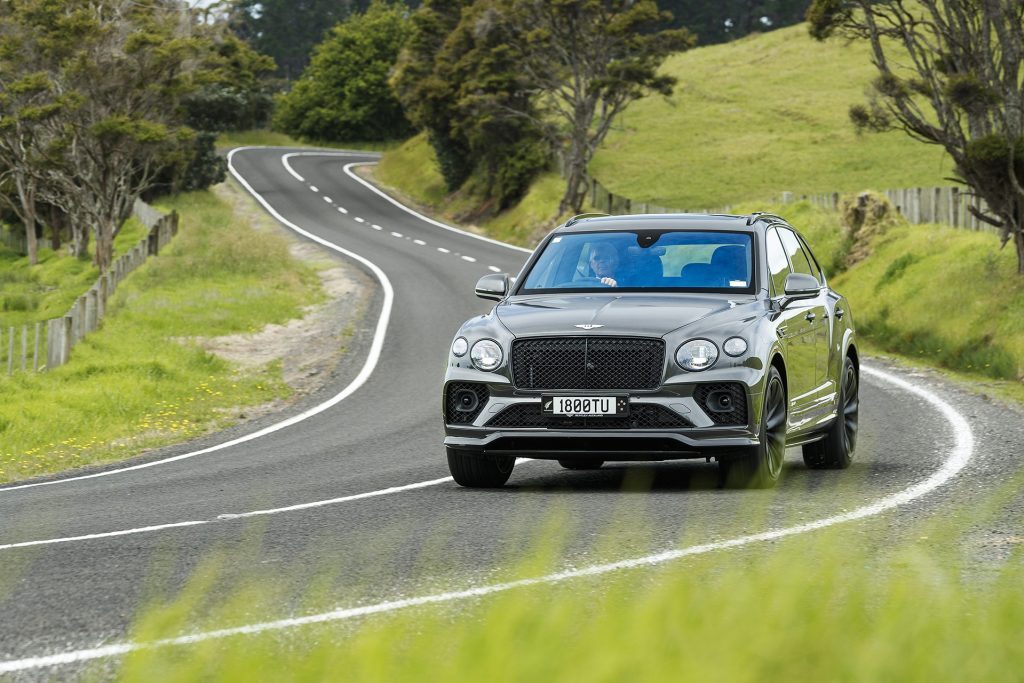 The trick, primarily, is thanks to the dynamic roll bars, courtesy of a 48v electrical system. Known as Bentley Dynamic Ride, this is an electric active roll control system that counteracts centrifugal forces when cornering using electric motors to bone up the roll bar resistance to the outside wheel, and "ensures maximum tyre contact to deliver cabin stability, ride comfort and promote handling". Bentayga Speed also features a torque vectoring by brake system, slowing the inside rear wheel at corner entry to enhance turn-in.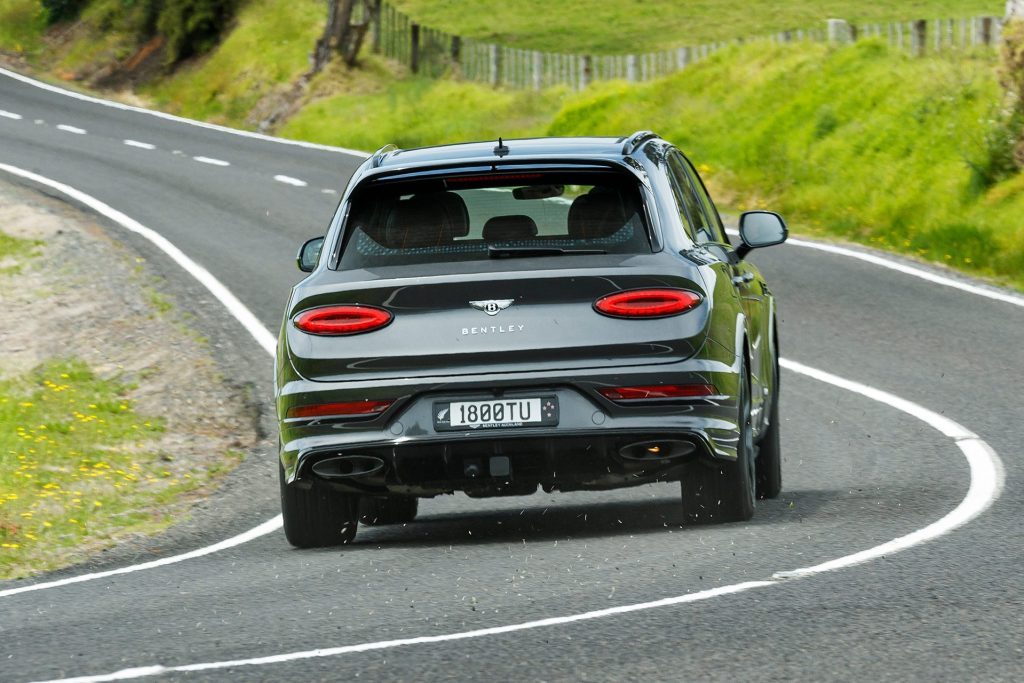 And indeed the vehicle is more responsive to drive when the air suspension set-up is turned to the Sport setting where body control becomes palpably more rigid, though without upsetting the exemplary ride quality overly. We fired the big Bentley down the Kaiaua Coast road to check out how it went. Naturally a lower riding sports car would be better in this setting but it is impressive on this type of technical road, not exactly shrinking in size but certainly up for more cornering action than you might expect. The tyres are huge, like every aspect of this vehicle, 325/40ZR 22s at the rear. It's quality PZero stuff too. They clearly request that you curb your enthusiasm if you overdo things at corner entry but what impresses in Sport mode is the sheer lack of roll, as you can probably discern from the imagery. There's no rear wheel steer here, and the Speed could probably benefit from that to dial out the last vestige of understeer but then race track cornering ability isn't quite the remit of the Bentayga, even the Speed model. What Bentley is aiming for here it has achieved – this is more than capable of rapid transcontinental transit, just like the so-named Conti GT. Not quite so accomplished of course, but certainly sufficiently capable. And your passengers will rightly confirm as much.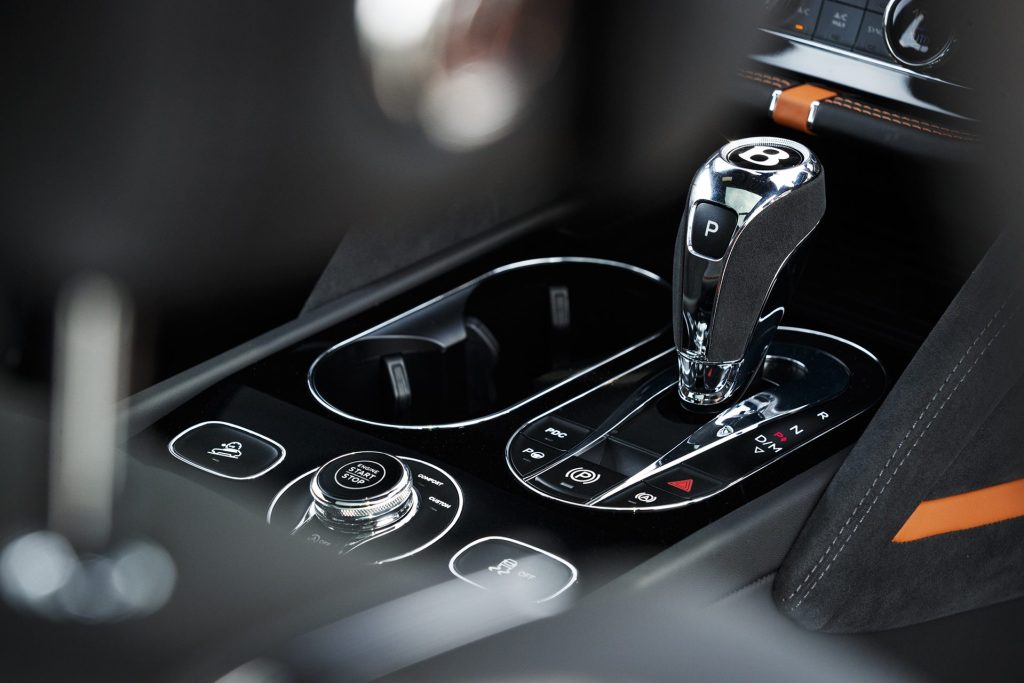 Remarkably, it's almost as talented on road in the Bentley mode, which is the default drive setting on start up. This is the 'balanced' setting and that's an accurate description of things, still with decent enough cornering prowess but underlying it is sumptuous ride quality. And progress is also preternaturally quiet, with no recordings even close to the 70dB mark (67.3 average). You don't even hear the W12 burble that much. Perhaps that's because on cruise it's only using one bank of cylinders, and in such circumstances you can notice that by just watching instantaneous fuel use. 'Sailing' with the transmission disengaged is also possible. It quickly settles back to 15L/100km and below, whereas when pushed and prodded down the serpentine coast road, it was sometimes reading double that. Bentley rates mean fuel use at 14.3L/100km and the engine is said to be Euro6 emissions compliant.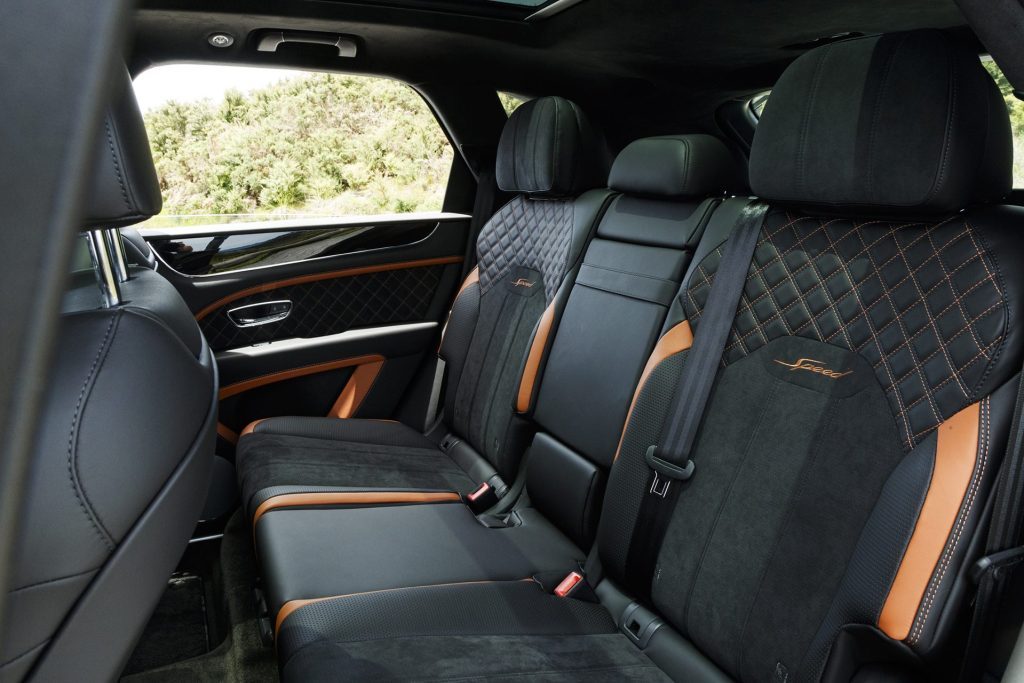 Now looks the part
Each successive iteration of the Bentayga looks better, and for some reason this doesn't seem quite as enormous as before; Bentley has undertaken a subtle restyle along the lines of the Conti GT which itself was once more bulk than beauty, but now the tables have turned here as well. In fact, it is now rather the head swiveller, rakish in its new clothes whereas originally, not so much. We'd not put the Bentayga quite on the same pedestal as the Conti GT but it's definitely heading in the right direction whereas the original was something of an acquired taste. Never a thing of great beauty up front, it has adopted the Conti GT crystal cut headlamps, and squared off grille which improves things, while at the rear the Conti GT tail lights make it look almost debonair.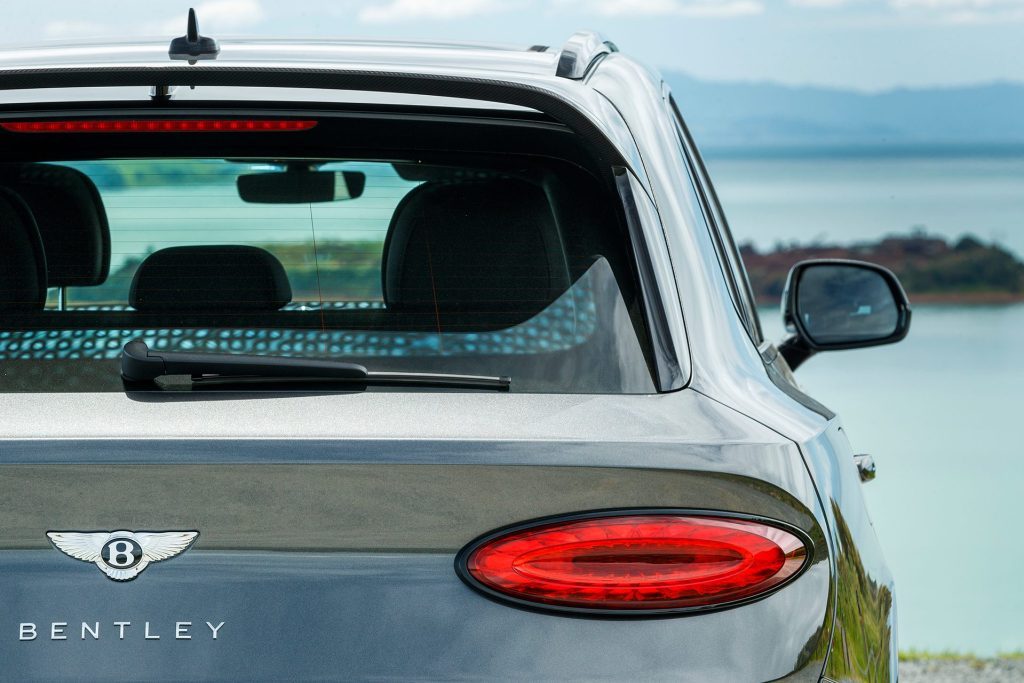 So this is rather more elegant overall, especially in Speed livery, all the exterior brightwork replaced by gloss black finish, including the wheels. There's also an elongated tailgate spoiler, body coloured side skirts and beefier front and rear bumpers. This Bentayga rolls on 22s, so should go down a treat in all posh neighbourhoods. Bentley also claims improved cabin space following the facelift, as all panels apart from the doors are new, permitting a gentle stretch and realignment. Those in the back are sure to feel quite at home.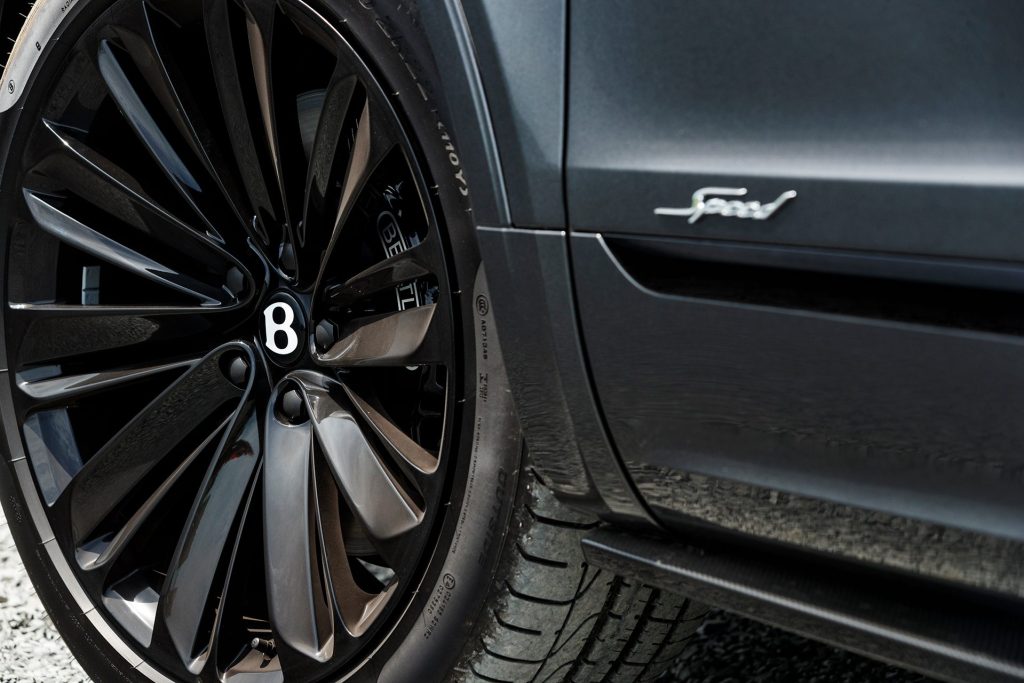 Wait there's more
Up front there's also updated onboard technology, comprising a brighter, larger 10.9-inch touchscreen, along with customisable instruments and dashboard. If you opt for Touring specification (which you should; $15,941) you get things like autonomous braking, head-up display, and lane keeping while Mulliner Driving Spec is standard, comprising meticulous two-tone leatherwork, our particular car with contrast stitching and five-seat comfort specification. Other fitted options included acoustic side glass ($1590), a hands-free tailgate ($1752), LED welcome lamps and mood lighting ($3000), and deep pile overmats front and rear ($1006).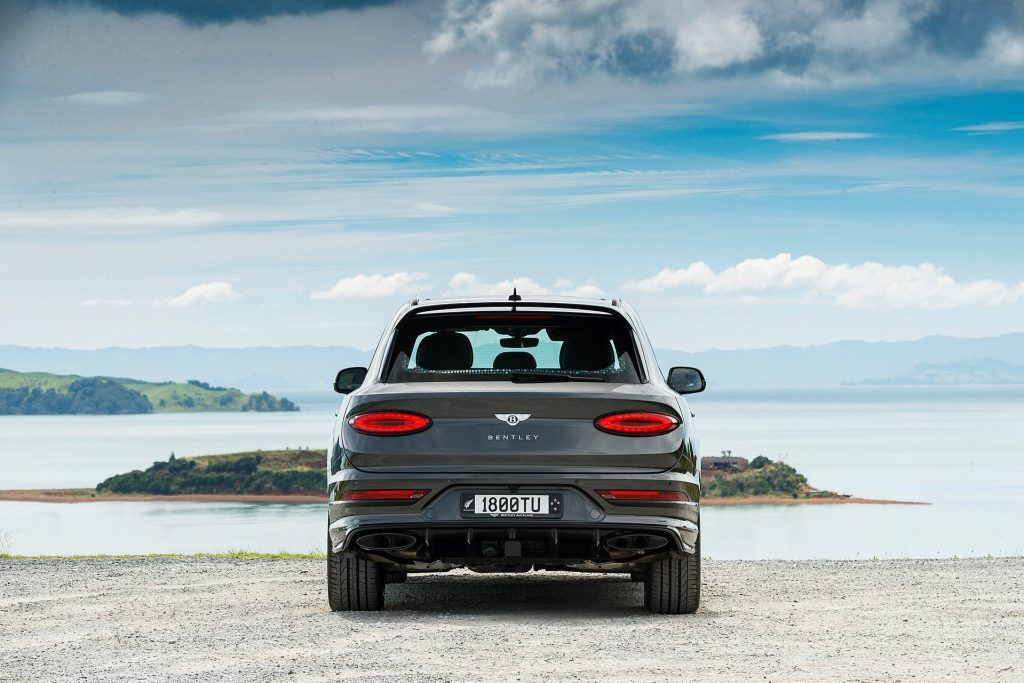 All up, this Bentayga Speed is $578,551. Its safety options should really be gratis.
Bentayga helped Bentley to its best year ever in 2021. With increasing reliance on hybrid models, expect more of the same this year.
Model
Bentley Bentayga
W12 Speed
Price
$508,300
Engine
5952cc, W12, T, DI
Power
467kW/900Nm
Drivetrain
8-speed auto, AWD
Fuel Use
14.3L/100km
C02 Output
325g/km
0-100km/h
3.61sec
Weight
2514kg