After years of producing modest commuter bikes, Benelli is upsizing, with a naked middleweight that looks oddly familiar.
Benelli, as most will be aware, was an Italian superbike brand but not any longer. It was bought in 2004 by a Chinese group, Qianjiang, who have been concentrating not on big bikes so much as 300s-600s. At least, until now. For they're branching out and this is the first non-LAMS bike from the company, running with a twin-cylinder engine that measures up at 754cc, but the bike is called the 752 for some strange reason.
As to whether Benelli is Italian or Chinese, there's little dispute there. The Chinese maintained a design presence in Italy, but all the manufacturing is undertaken in China. And the styling of its latest bikes borrows heavily from another Italian, Ducati.
The 752S shows a strong resemblance to the Monster range, especially in its use of a trellis frame and in its similarly shaped headlight. Why even the nomenclature is a nod to the Bologna firm (using the S suffix, after displacement size). Coincidence? Don't think so as Benelli's 502C cruiser resembles a mini-Diavel. This isn't the first time a Chinese company has borrowed styling cues from elsewhere, of course, and no doubt it won't be the last. The 752S isn't an exact copy of the Monster. Its powerplant is a parallel twin that happens to sound like a V-twin. In fairness, that's what most manufacturers of parallel twins do. And the 752S intake noise mimics that of the Monster closely, both sounding like a woodpecker at full tilt, easily masking whatever comes out of its beautiful two into one muffler.
One thing Benelli didn't quite nail on the design front is the rear hugger, which most find bulky and a blight. A tail tidy would soon fix that however, and would make the 752S really a fine looker, even if it defers to the originator of the naked middleweight streetfighting genre for its overall outline.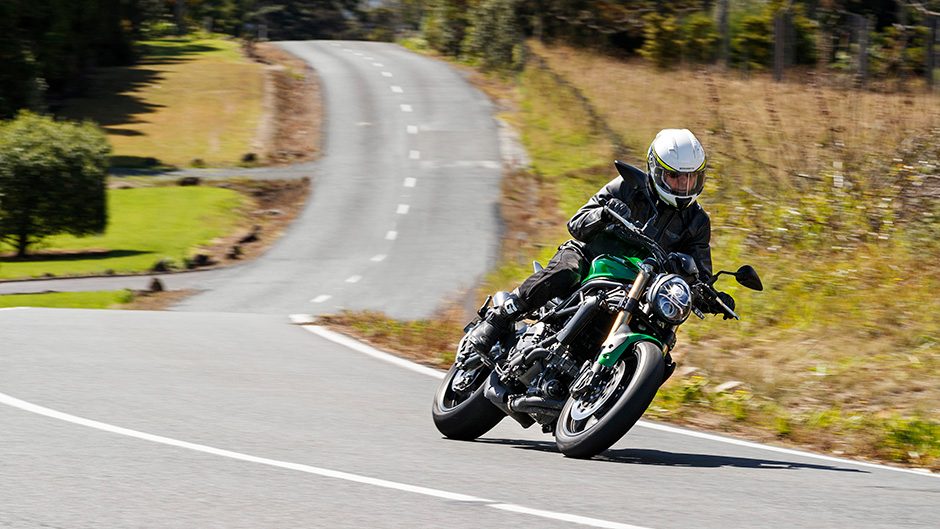 The twin
Returning to the heart of the matter, the dohc multivalve parallel twin. What rivals are there around this 750cc size? The only ones that spring to mind are Triumph's Street Triple (765cc), Honda's NC750X, and Suzuki's GSX-S750 (749cc). One's a three-cylinder, the Suzy a four. Only the Honda is also a parallel twin, but one designed more for economy than performance.
There are myriad parallel twins around the 650cc mark, however, most in the LAMS sector. Only the Benelli's engine isn't LAMS ready, obviously, on account of its displacement. It produces just under 80hp and 67Nm of torque, both at modest revs compared with the opposition.
So the 752S is kind of out on its own limb. For price, ironically its closest competitor is the 659 Monster, a couple of hundred dollars dearer, along with the much quicker GSX-S750, which sells for $13,999, similar in price to Honda's eco-friendly NC750X. The latter, by the by, has much the same torque output as the Benelli, but nothing like as much power, its 54 horses shadowed by the 752's 57kW.
The Chinese machine has a weight disadvantage though, both the Suzuki and the Honda scaling up at around 217kg, while the 752S carries almost 20kg more (our's was 234kg fully fuelled). The biggest sellers in the sector, the MT-07 and the SV 650, both cost less than the Benelli and are also more compact, well the Yamaha at any rate, meaning they weigh less, each coming in at under 200kg, the Yamaha closer to 190kg. Small wonder they're as quick.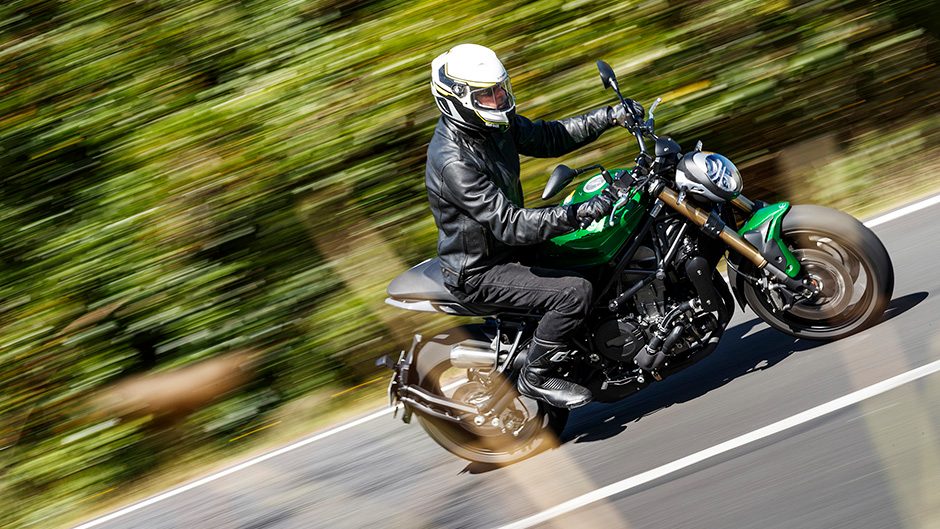 Some nice components
So that's what the 752S is up against, an interloper in a busy and talented middleweight field. However, the Benelli comes with a few tricks of its own. While it might not have quite the technical chops of some – there's ABS but no traction control or engine modes – the brakes and certainly the front suspension are far from budget, being radial-mount Brembos and fully adjustable Marzocchi USD forks up front. At the rear is a KYB monoshock, adjustable for preload. And the primary instrument, while not quite as fancy as some, is still a TFT unit. While it features revs, digital speed readout, fuel remaining and gear in use, there's no instantaneous or average consumption data. Lights are LEDs, as are most these days.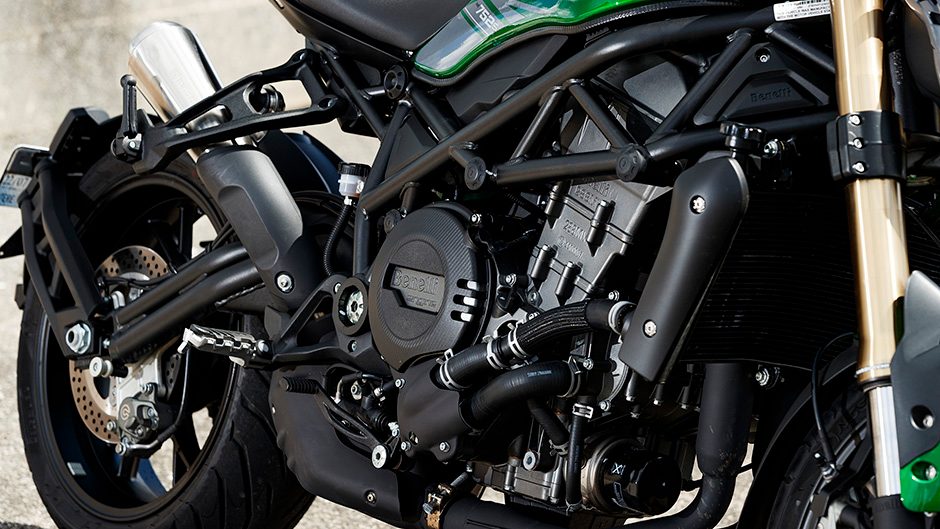 How's it go then?
An initial outing suggests it's not just a looker. It hauls rather well, as you'd hope of something packing 750cc, sorry 754cc. After a warm-up it pulls away nicely, the clutch heavier than expected but the gearbox slotting cogs well. It's clear this doesn't mind revs below 3000rpm either, something not all twins are happy about, hauling away without complaint from 2500rpm, starting to feel antsy around 2000rpm. The exhaust note is mellifluous too, though it's largely overshadowed by intake noise. With peak torque arriving early, around 6500rpm, the midrange works well for commuting and general duties. Moreover it feels relatively high geared in town, taking speed humps in first or second so engine revs are kept in check. We noted some buzzing on the highway at 100, a bit more than with the average parallel twin middleweight. That's because it is a 360-degree twin – they vibrate more than 270-degree twins – albeit with balancer shafts.
What we also liked right away was the friendly riding position and strong brakes. Arms fall naturally to the bars, and knees and hips are not too flexed thanks to a seat height of 810mm. But the seat itself feels understuffed, and that becomes apparent after an hour in the saddle. Still, a good open riding position allows you to move around some. And the dials are easy to read, providing the sun isn't obscuring them from behind.
The mirrors look good but are functionally disappointing, especially the right one which shows plenty of arm because it is mounted more inboard than the left item. Reflections are somewhat blurred too at 100km/h because of the engine vibration.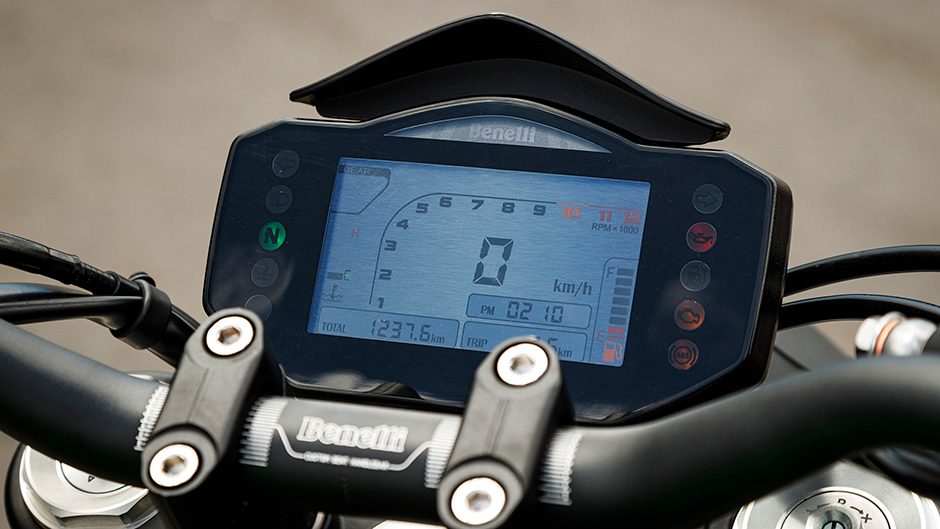 Handling and drive meet the mark
On the go, this works pretty well, though isn't the benchmark in the performance department; it's a little heavy for that. But it does corner quite well; the Pirelli Angels suit it, in the dry at least. The steering is on the heavy side but it's incisive. A big turning circle is distinctly Italian; this doesn't manoeuvre so well in tight confines. The front end does its job well and is nicely adjustable. It was firm at first so we eased back a turn on rebound and compression. Turned out half a turn each was best. On rougher roads, the rear shock lacks resilience but it was ramped up to its firmest setting.
The engine you'd describe as fit for purpose but it's not standout and is motivating a higher than desirable kerb weight so this was never going to be a sprint champ. YouTubers reckon it takes 4.8sec to hit 100. We managed 4.5sec in the end, compared with the GSX-S750's 3.35sec. An optimised overtake takes 2.7sec (Suzuki 1.7sec). It is also accounted for by the significant non-LAMS Japanese 650 twins. Getting it smoothly off the line is the trick, avoiding a bog. Yes, there's nice enough midrange grunt from about 4500rpm onwards and a bit of a surge from 6500-8000rpm but the engine isn't a revver or a rocket. That also explains why it will only hoist the front wheel in first gear, and only then if you hold your tongue just right.
Retardation is pretty trick, however, the radial Brembos easily countering the 752's momentum, aided by solid engine braking. The rear especially does a fine job of washing off speed if you're in a panic situation and don't want to nail the front. When you hit both brakes hard, the ABS is a little jerky but there's no arguing with a 41m stoppie.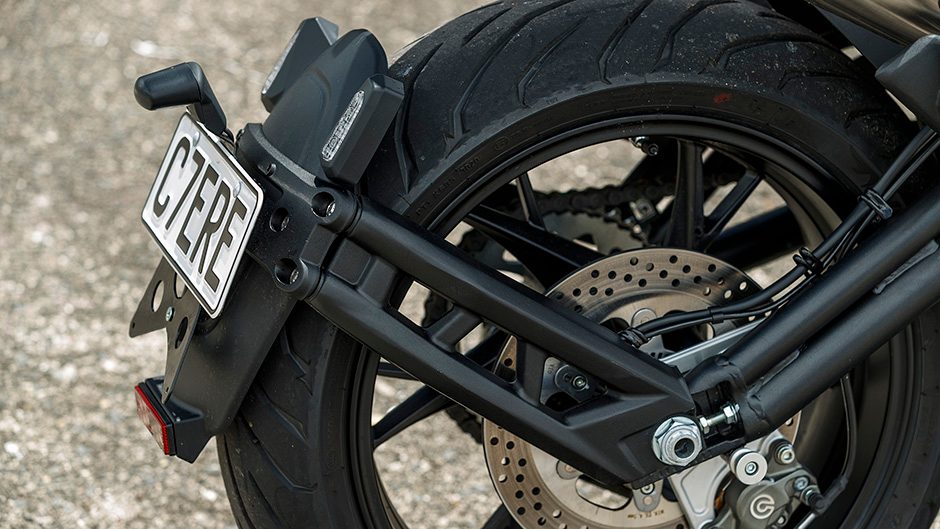 One aspect that's out to lunch is speedo error. At an indicated 100 it's doing a real 87km/h, and an indicated 115 is an actual 100 where it's pulling 4800rpm in top. So don't be surprised if everyone seems to be whipping past you on a motorway test ride.
Finally, the makers really want everyone to know this is a Benelli. We counted some 20 references to the brand on the bike, presumably to make the point that it isn't a Ducati.
So the 752S looks and sounds the part, and handles and rides with reasonable aplomb. It has some nice quality bits too but there's some serious competition around the same price, and some that costs less and is lighter and quicker, if not as sonorous or handsome. That it runs the Japanese competition close shows how the gap is closing, as with the four-wheeled offerings from the world's second biggest economy.
| | |
| --- | --- |
| Model | Benelli 752S |
| Price | $13,490 |
| Engine | 754cc, liquid-cooled, fuel injected, IL2, 56kW / 67Nm |
| Drivetrain | 6-speed, chain final drive |
| 0-100km/h | 4.54sec |
| 80-120km/h | 2.75sec |
| Weight | 234kg |