Graphene Manufacturing Group (GMG), a Brisbane-based company, suggests its new graphene aluminium-ion battery, developed in association with the University of Queensland, has the potential to disrupt EV battery technology by offering lower weight, faster charging, a longer life and a better environmental footprint than its lithium-ion counterpart.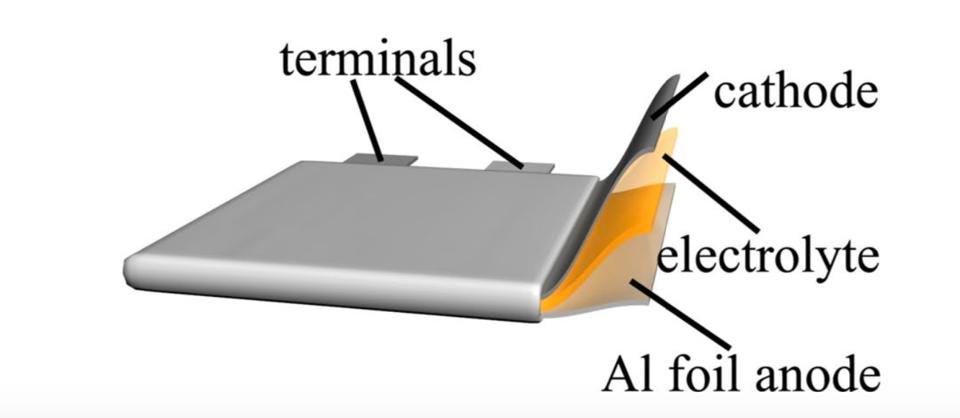 Graphene aluminium-ion batteries evidently offer "three to five times" the energy density of lithium-ion cells and cannot catch fire, helpful in the event of automotive collisions. Further, graphene aluminium-ion batteries are completely recyclable and require no rare earth metals to be mined for their production.
The founder and MD of GMG, Craig Nichol, believes graphene aluminium-ion batteries can address many of the issues surrounding the production of lithium-ion batteries, while also offering longer life and much faster charging capability.
"It will take us a while to reach manufacturing scale but we are working on getting our battery technology into the market as fast as we can."
GMG forms graphene powder directly from methane in natural gas, and the powder is compressed into pellet form. It is then implanted with aluminium ions inserted in performations within graphene planes using nanotechnology developed in partnership with the University of Queensland.
Mr Nichol said the process is more cost effective and environmentally friendlier than the traditional method of forming graphene. Another advantage is that hydrogen is produced as a by-product of the process, and could be used to power fuel cell electric vehicles (FCEVs).
"Mining is resource intensive and it isn't conducted in a way that is environmentally effective.
"With our technology, we simply have graphene and aluminium, and at the end of the battery's life the aluminium is recycled, and the graphene reused." He added that the process is virtually emissions-free. Even aluminium mining is becoming less intensive, thanks to new processes pioneered by Rio Tinto.
"The (auto) manufacturers we've been talking with want to understand.…what we're able to offer because it has the opportunity to change the whole (electric vehicle) space," he added.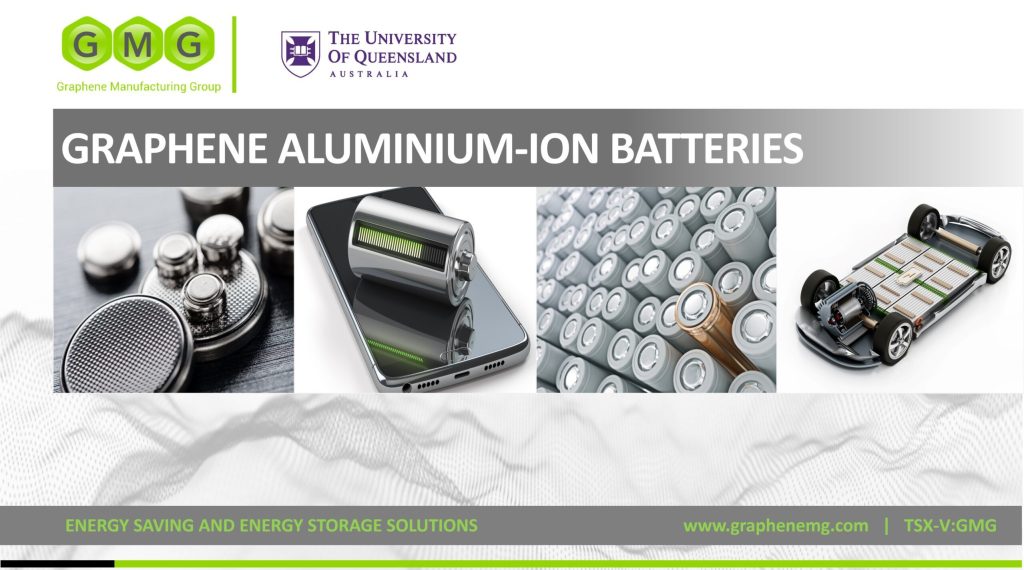 With this new battery, the 'pack' wouldn't necessarily need to be in one place; it can be sited in multiple parts of the car to distribute weight more evenly.
Moreover, the technology means manufacturers can use direct drive DC motors. AC motors consume more power than they need because the chemistry offered by lithium-ion batteries means they need to be manufactured as an AC pack.
GMG will start producing small coin-sized batteries from next year that charge as quick as a supercapacitor, within seconds, before moving to automotive 'pouch pack' units in 2024. Mr Nichols said that with a less intensive material base and lower overall weight the batteries produced by GMG will be more cost-effective than those available currently.
"Not only is there a lower material cost with our batteries but they're also a lot cheaper to put together." The battery operates at all temperatures so doesn't need heating or cooling systems, saving significantly on battery pack weight.
"It's early days" he said "but having three times the energy density means an EV could travel three times further". EVs could be considerably lighter, enhancing range with smaller battery packs.
"The ability to fast charge and to last three to five times as long as a lithium-ion battery is also very important for people considering an EV."
GMG is listed on the TSX Venture exchange in Canada with a market cap of approximately $300m. Graphene technology has myriad other uses that the company is also exploiting.