Audi is saying goodbye to its famed V10 engine with the announcement of a limited production run of the R8 GT. This will be the final model to feature the naturally aspirated V10 powerplant.
While we haven't seen the GT nameplate on an R8 in twelve years, Audi has brought the model back for just 333 units.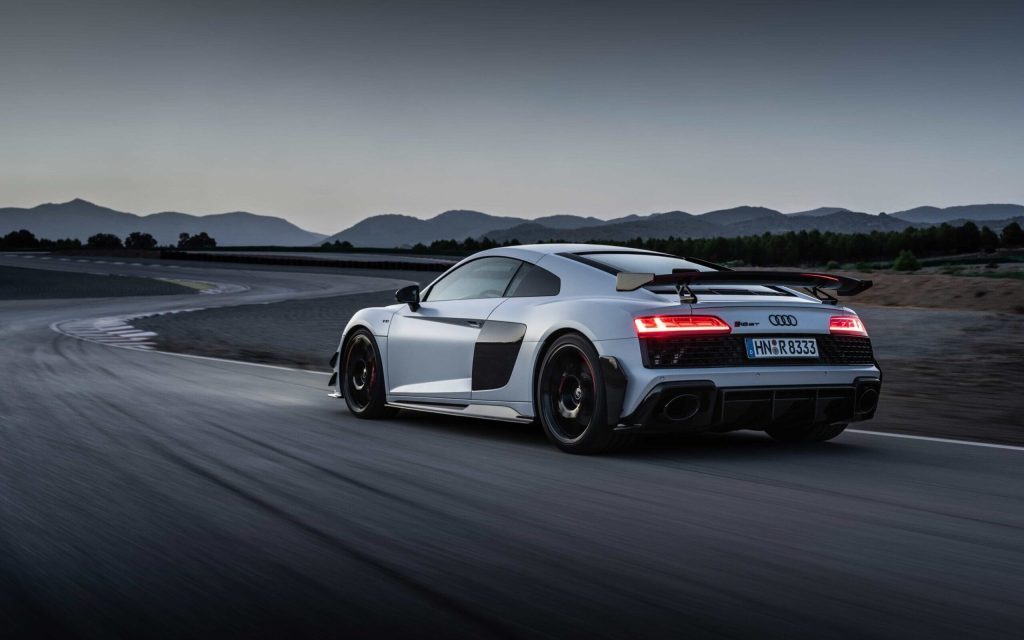 The mid-engined supercar will be home to the last of Audi's naturally aspirated 5.2-litre V10 engine. It gets a bump in power to 448kW, up from the standard model's 419kW.
A new seven-speed dual-clutch transmission gives the car faster shift times, with Audi saying a 0 to 100km/h time is possible in 3.4 seconds on the way to a top speed of 320km/h.
Also offered on the model for the first time is a party trick called Torque Rear mode. In what is essentially a drift mode, the R8 GT will be able to kick it sideways at the flick of a switch with the special differential allowing different levels of slip.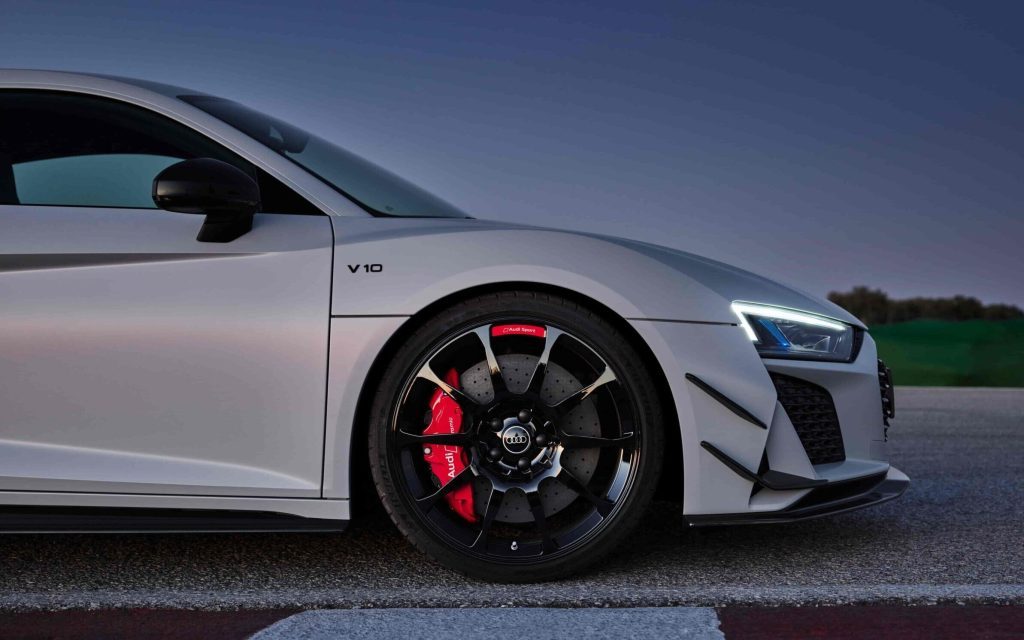 Approximately 20kg has been shed over the standard car, giving it a total weight of 1570kg wet. This was done by fitting lighter 20-inch 10-spoke wheels wrapped in Michelin Sport Cup 2 tyres, ceramic brake rotors, bucket seats and performance suspension.
Differentiating the R8 GT from its relatives is a suite of exclusive exterior add-ons. R8 GT lettering appears on the rear while carbon fibre aerodynamic pieces like front canards, skirts and a rear wing give the car more downforce.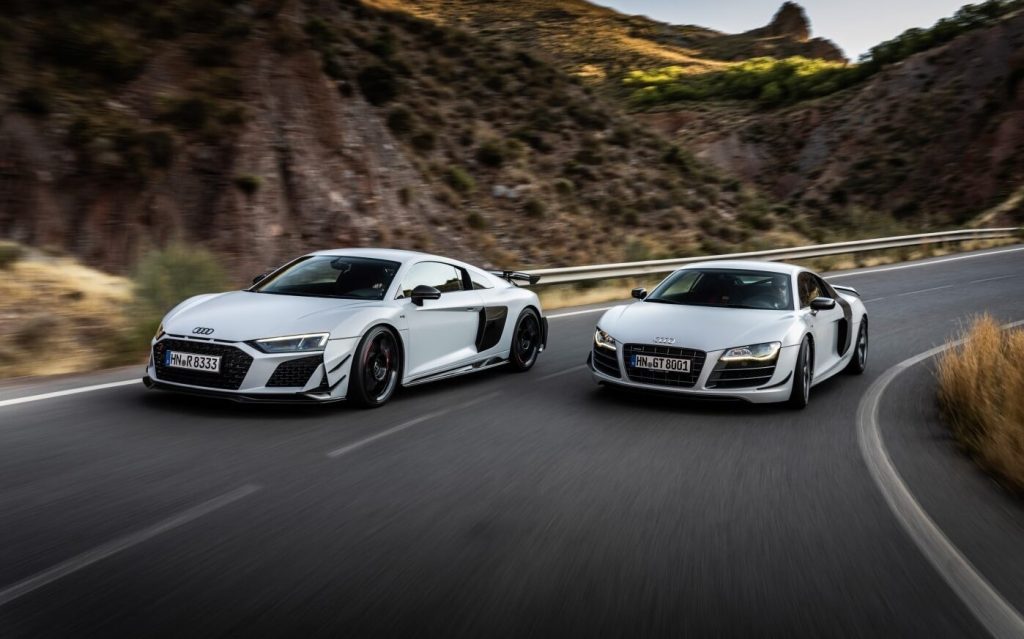 Inside, Audi pays homage to the original 2010 R8 GT with a combination of contrasting details like the red seat belts, as well as black floor mats and seats with red lettering. Customers can also find the number of their car in the centre console. 
Although we say goodbye to what is arguably one of the most notable engines of our time, we welcome in the new age of Audi RS models which are made more powerful with hybrid systems.