Audi has unveiled Performance versions of both the Audi RS 6 Avant and RS 7 Sportback, each packing yet more power and other go-fast upgrades.
The same twin-turbocharged 4.0-litre V8 will accompany both cars which now makes 463kW and 850Nm of torque, up from the standard version's 441kW and 800Nm figures.
That means the Performance models are now able to reach 100km/h from a stand still 3.4 seconds, 0.2 seconds faster than the base RS 6 and RS 7.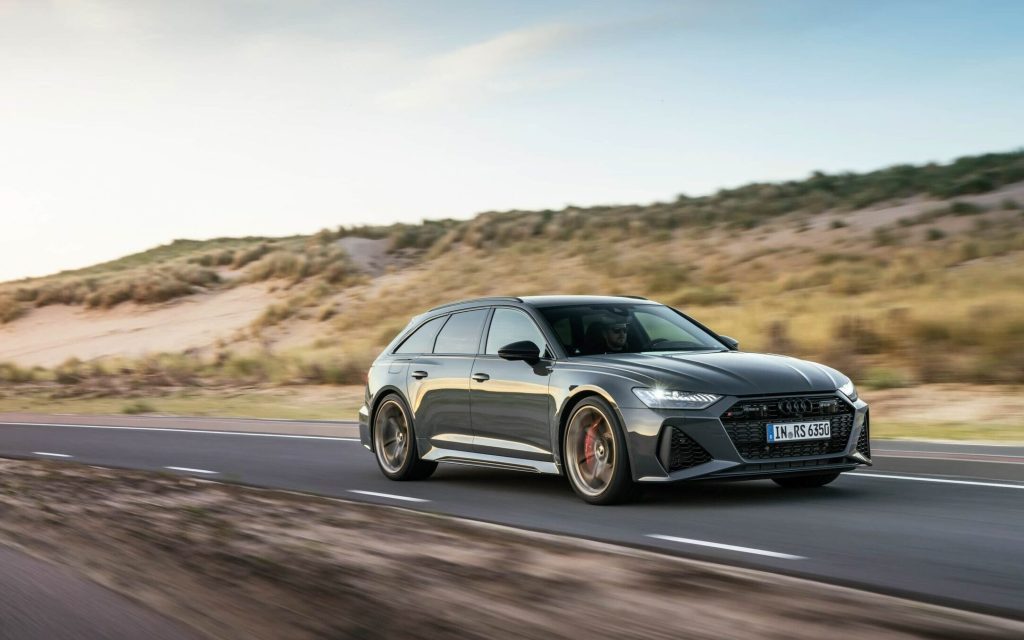 Audi's eight-speed automatic transmission and all-wheel drive system feature in the two cars but a new, more compact, and lighter self-locking centre differential has been fitted.
More sound will be pumped into the cabin too thanks to reduced insulation between the engine compartment and the interior.
Less insulation also means 8kg less weight, bringing overall vehicle mass down to 2090kg for the RS 6 and 2065kg for the RS 7.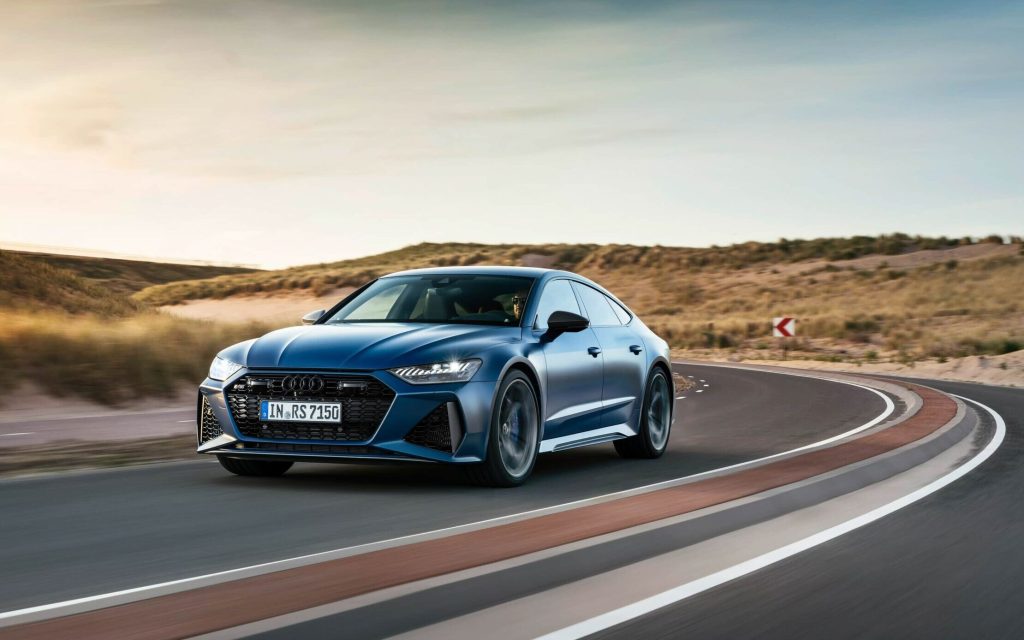 Exclusive to the Performance models are 22-inch wheels which are each 5kg lighter than the aluminum wheels available on the standard cars.
The distance it takes to brake from 100km/h to a stop has also been shortened by 2m thanks to the lighter wheels.
Drive modes on the Performance models have also been tweaked with the coasting mode now only activated when the Efficiency profile is selected, meaning the engine will no longer turn off to save fuel in other profiles.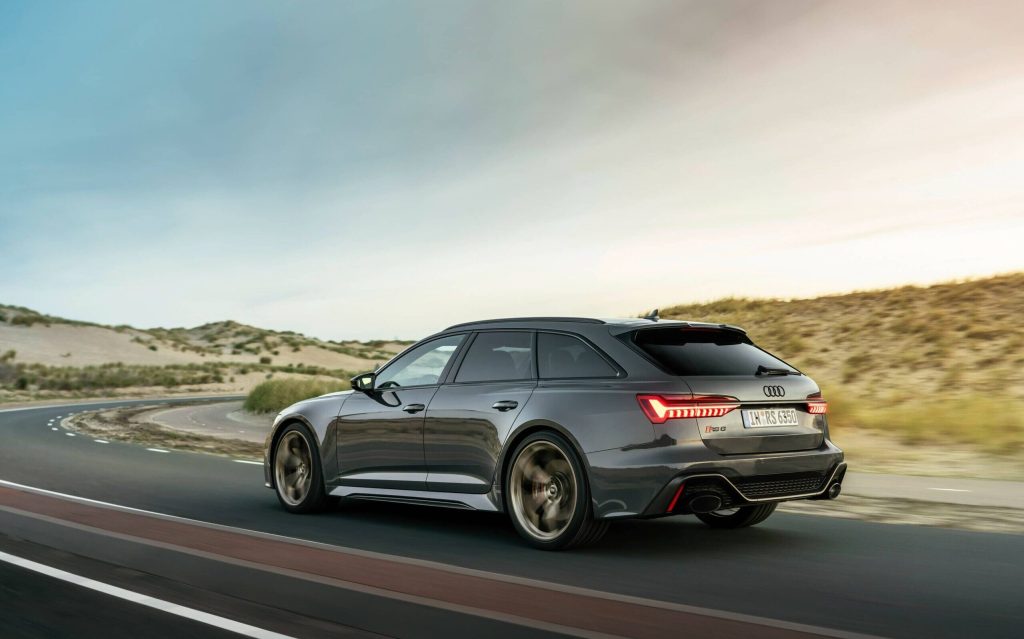 The engine control unit has been fine-tuned to enable tighter load changes in S mode too while the transmission can now change gear faster thanks to updated software.
Both cars will come with the RS Dynamic Package as standard which increases the top speed to 280km/h as well as dynamic all-wheel steering, and a Quattro sport rear differential.
Customers can also opt for the RS Dynamics Package Plus which increases the maximum speed to 305km/h and fits 440mm front and 370mm rear carbon ceramic brake discs.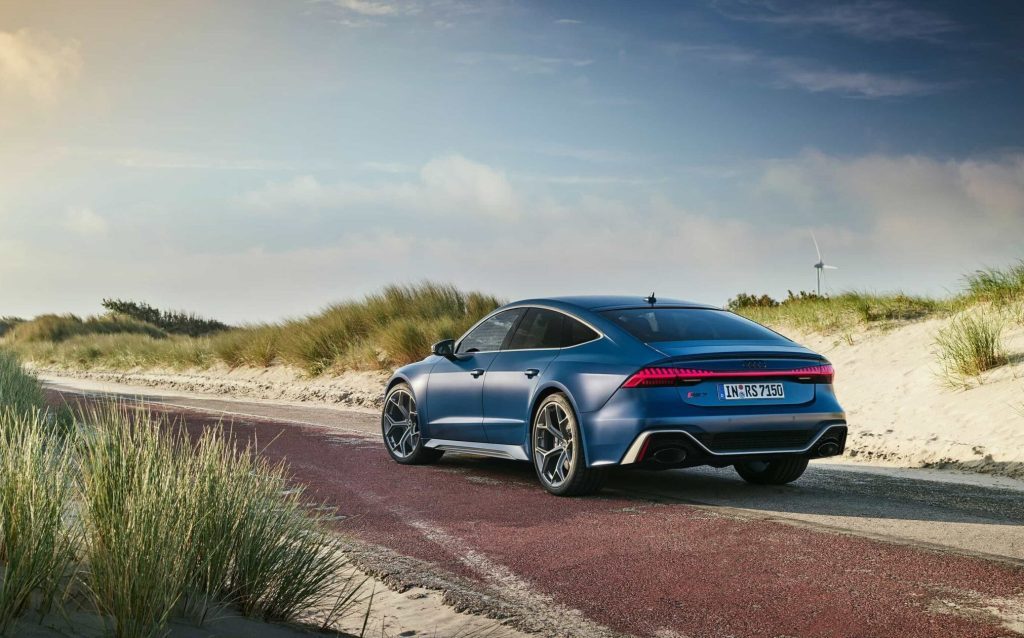 A total of 16 different exterior colours are available on both RS 6 and RS 7 Performance editions while matte grey exterior accents now clad the mirrors, front bumper, side skirts, roof rails, window trim, and rear diffuser.
Interior elements are now available in blue like the steering wheel stitching, centre console, seat belts, and more.
The 12.3-inch infotainment display offers a new blinking shift indicator in the manual gear selection mode. When the car is put into launch control, a new traffic light indicator will show as if you're at the drag strip.