It has been a decade since the A5 coupe launched. Now it's back with a new 3.0L turbo engine, with more power and economy. Launching simultaneously is the A5 Sportback, driven here with 2.0L TFSI engine.
Like the A4 upon which it is based, this utilises the MLB platform so is longer, wider and roomier than its predecessor, and also lighter by up to 85kg. Supposedly the A5 Sportback weighs in at 1535kg, but our one came with a few options, like adaptive damping and head-up display (both $2800) so proved heavier. Cost is $98,400 ($105,200 as driven) which is a fair wedge considering it is a large vehicle powered by a 2.0L four-cylinder engine. That said, the turbo-enhanced petrol manages 185kW and 370Nm, enough to power it to 100km/h in 5.6sec. Tardy it isn't thanks to standard quattro 4wd which gets it off the line smartly.
Physically this is interesting. It looks great from three-quarter angles, though in profile the low slung coupe roof exaggerates length. While it is a reasonably sizeable car at 4.73m with a decent hold (480L) there are only two seats for adults in the rear.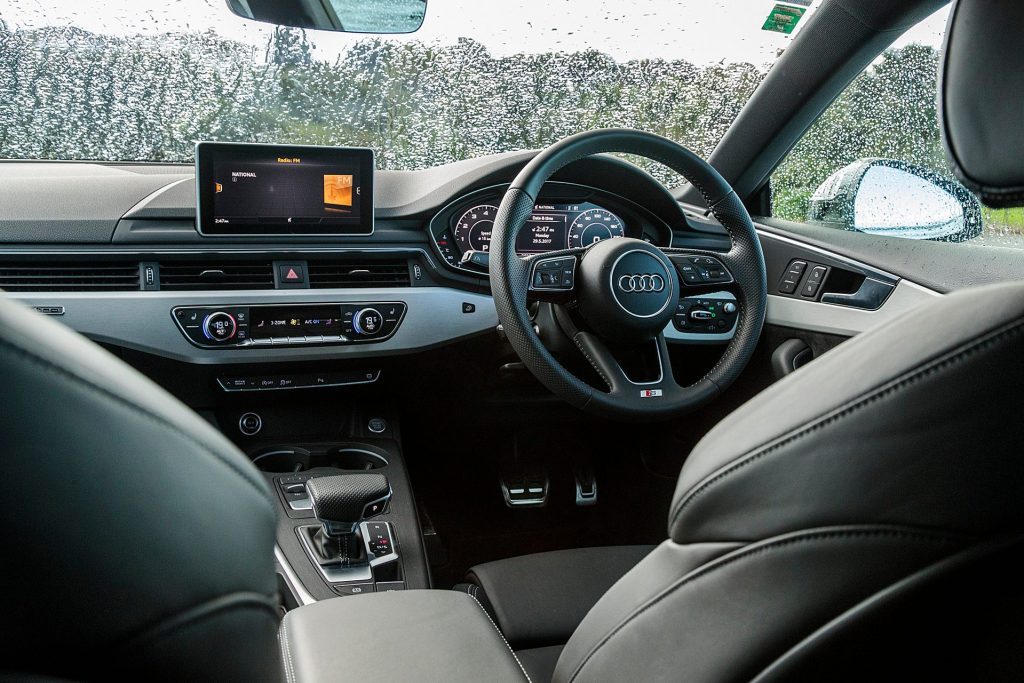 Still, the interior is sweet, with its Virtual Cockpit, wireless phone charging, comfort entry, nice-to-touch aluminium trim, trizone air, simple MMI infotainment system and Drive Select with five settings. Also standard are powered leather-clad sports seats, parking aids and camera, active cruise and lane assist, sat nav and auto high beam. Lighting is by xenon plus rather than LEDs. The tailgate is powered.
We drove the car in mixed conditions, so the AWD system that normally divvies 40 per cent to the front, 60 per cent to the rear, was appreciated. There's passive torque vectoring too.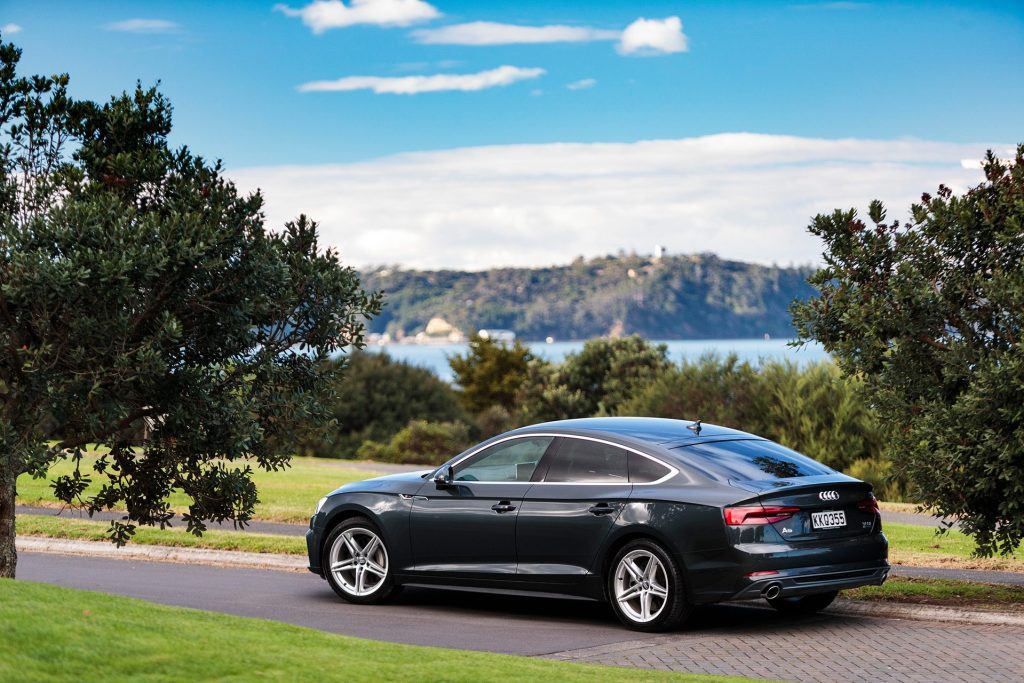 The adaptive damping we'd have no hesitation in recommending. Even in the Dynamic mode, there's enough compliance to ride smoothly over all manner of road imperfections. Perhaps that's because our vehicle was on standard 18s. That meant it also rode quietly with no SPLs above 70dB. In spite of the engine sitting in front of the axle line the A5's weight split is 55/45, a clever trick. And with a rear-biased AWD system along with adaptive damping and torque vectoring it holds fast and level in corners, submitting to understeer only under extreme provocation in the dry. Unfortunately, despite a recalibration of its electric steering, the helm still doesn't communicate that clearly. Still, in extremely slick conditions, the A5's torque-shuffling AWD, decent tyres (Potenzas) and weight split helped make progress feel almost safe. In 'Dynamic' mode, the engine and transmission are more responsive, but we generally used the 'Auto' setting for its mix of comfort and control, selecting S at the shift lever for overtaking and roads of interest. Back into D and even given a workout fuel use figures refused to exceed mid 11s, thanks to tall gearing.
Similar alternatives for less? What about the A4 sedan with the same powertrain for $92,400 or the Passat R-Line wagon with 206kW at $71,740, both with much the same underlying AWD bones.
| | | | |
| --- | --- | --- | --- |
| Model | Audi A5 Sportback 2.0 TFSI | Price | $98,400 |
| Engine | 1984cc, IL4, T/DI, 185kW/370Nm | Drivetrain | 7D, AWD |
| Fuel Use | 6.2L/100km | C02 Output | 143g/km |
| 0-100km/h | 5.61sec | Weight | 1641kg |