Earlier this year Hyundai's luxury arm, Genesis, unveiled its first electric car; the GV60. Following in the footsteps of its sibling, the Ioniq 5, the GV60 married curious styling to a dedicated EV platform.
At the time, Genesis were keeping mum about exactly what the GV60's mechanicals entailed; whether it would carryover the Ioniq 5's powertrains or perhaps offer something new. Now, the Korean marque has announced these details in full.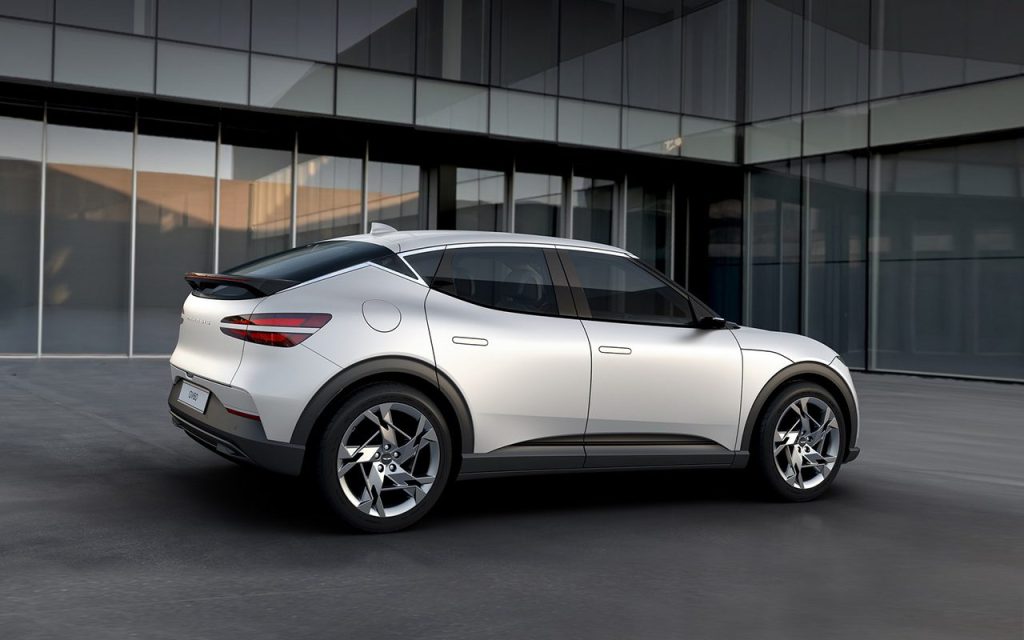 Each variant of the GV60 gets a 77.4kWh battery, slightly larger than the aforementioned 5's 72.6kWh unit. The entry-level single-motor model gets 168kW/350Nm to play with, with the first of the dual-motor all-wheel drive models getting 234kW/605Nm.
The flagship performance model gets a gutsier front-mounted motor, resulting in an overall 320kW/605Nm output; almost equalling the outputs of the Polestar 2 dual motor all-wheel drive mentioned earlier today. Genesis claims that the top dog can hit 100km/h in just 4 seconds.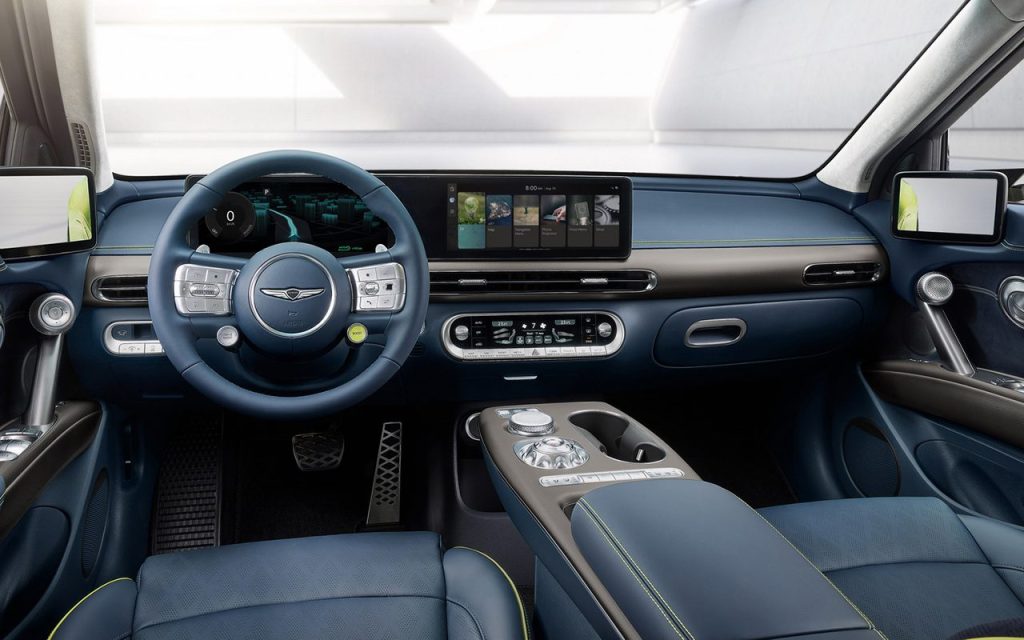 The quickest GV60 also comes with Drift Mode. While Genesis doesn't actually reference how its Drift Mode works, it's like to be made possible via the model's e-LSD and the Disconnector Actuator System fitted to all all-wheel drive models. The latter gives the car the ability to disable or enable the driveshaft based on current driving conditions, making the switch between rear-wheel drive and all-wheel drive a breeze.
Range? Well Genesis says you can get 451km out of the entry-level two-wheel drive variant, 400km in the standard all-wheel drive variant, and 368km out of the performance range-topper.
Like the Ioniq 5, one of the GV60's biggest party tricks is how quickly it can be charged. All models come with 350kW ultra-speed charging enabled, meaning it can theoretically be charged from 10 per cent to 80 per cent capacity in just 18 minutes when plugged into a 350V charger.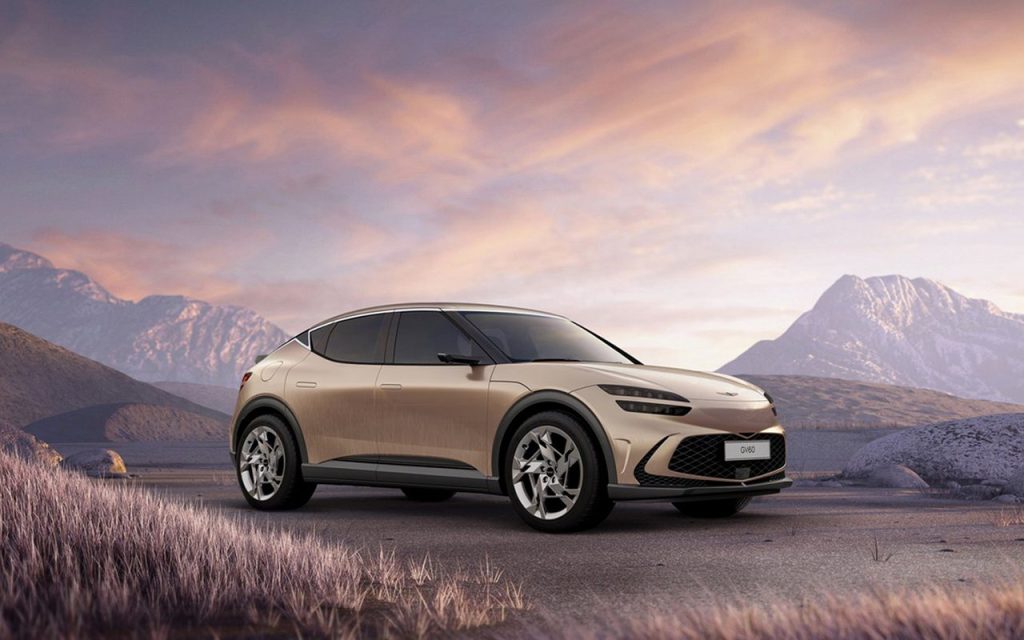 Also with being the first electric Genesis, the GV60 packs an assortment of other brand firsts, too. It can be used as a power supply unit, a bit like the Ioniq 5 and Ford F-150 Lightning. It's the first to get Genesis' new Active Sound Design feature, which pumps in different car sounds through the audio while you're driving.
It also gets Face Connect; a high-tech system that'll please tech lovers but fret the Big-Brother-botherers among us. It uses cameras to recognise drivers faces as they approach the car, subsequently unlocking the doors on your approach.
As previously reported, Genesis' future in New Zealand has been up in the air for quite some time. The arrival of an electric option, will likely be welcome news to those wanting a national relaunch.