Audi's Allroad predates its SUVs, and having just sampled the latest A6 version, now in mild hybrid guise, it's still got it.
This makes a formidable long distance touring weapon as you can expect 1000km from its 63L tank given a 6.4L combined fuel figure. And it tows, with a claimed braked maximum of 2500kg. Course it isn't emissions-free like an e-tron but it's hardly a guzzler for something its size, thanks in part to its mild hybrid status. It costs less than e-tron too, at $134,900.
The original allroad that emerged here in 2000 was about the size of the current A4 allroad. Nowadays, allroad the larger is a substantial offering, closing in on 5m in length and 2m in width.
And it has morphed in more than just size and shape, for the lone version available here is a diesel-electric, known as A6 allroad quattro 55 TDI. With its 3.0L V6 turbodiesel, coupled with a belt alternator starter (BAS) and a lithium-ion battery pack, it weighs in at a chunky 2.2 tonnes.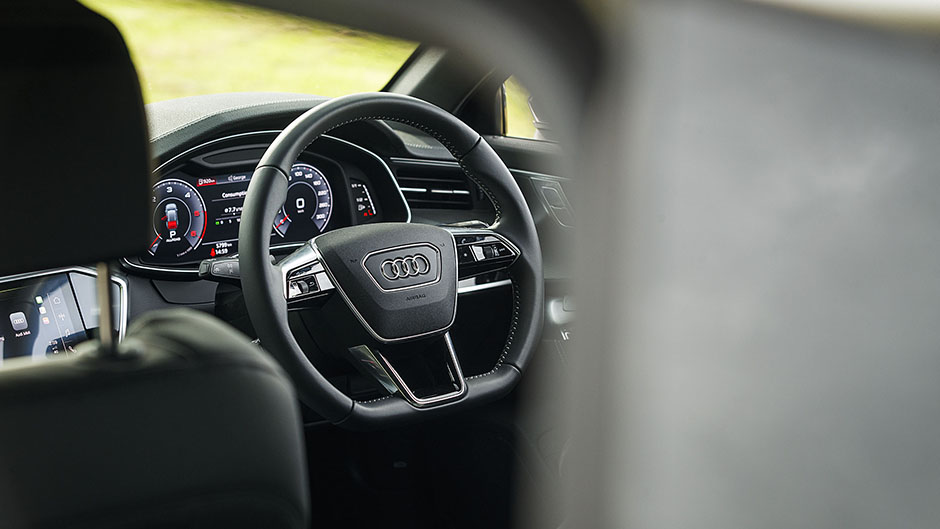 It does look the part though, ours riding on 21-inch wheels. Sporting the latest A6 body shape, it's the meanest of all variants yet, and is the fourth generation for those wondering. If you don't want diesel there's always the A6 Avant quattro TFSI as a quasi-alternative, costing $116k. Performance of the pair is identical.
The technology underpinning the allroad involves a 48-volt mild hybrid system, so a BAS adds a bit of electric oomph, as does an electric compressor that hands over to a big turbo at the 1650rpm mark. Audi says it all but eliminates the lag you get with a twin turbo set-up, and that's about the size of it, although it's not quite as instantaneous as an atmo hybrid.
But it can sure hike, especially off the line. With launch control overseeing proceedings, you're underway with a hiss and a roar. Well, a hiss anyway.
There's a lot of grunt going on here, 700Nm of it, flowing through a silky quick-shifting eight-speed auto. Need a bit of a boost for overtaking? A pull on the lever to Sport transmission mode does the trick. And in the go-slow direction this is just as serious, performing an emergency stop from 100 in 33.5m. That's into sports car territory.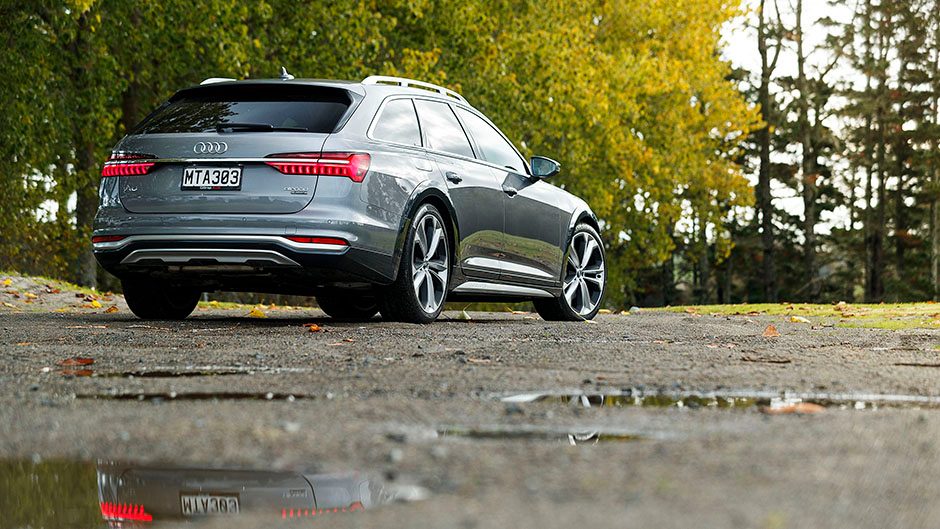 Great stoppers then, but then they need to be as this is one serious point-to-point mover; it's using up 1250rpm in top gear at 100km/h. At 2000rpm in eighth you're going to have to be a sharp talker to prevent having your allroad impounded.
It wafts something amazing too; allroads always have with their tall gearing and air suspension. The latest has an off-road mode in which the ground clearance increases by 45mm over the standard (139mm). And it has a host of other drive modes. Naturally Dynamic is the one you opt for when checking out, er, dynamics. There's a general firming (but not too much) and great body control here. Through the wheel you get a much better sense of what's going on down below. You also get an impression of that big lump over the front wheels; it doesn't change direction quite as readily as some and wheel weighting is also up there.
Still, the ride and handling combo is just superb in the Auto drive mode where the adaptive dampers let up on the straights and bone up again for the bends. Grip on the 21-inch sport rubber (245/40R21 Contis) is almost limitless in the dry. Should you overdo things in corners, torque vectoring by brake will see you right. You can add a sport rear diff if you want ($4000) and all-wheel steering is a $5k option, but for road work they're both surplus to needs. If you really want to lash out, there's a B&O sound system for $17k but you'd have to be an opera nut/sound engineer/audio geek to justify that. Besides, there's a premium B&O option for $2k that would probably get you two-thirds of what the big rig offers.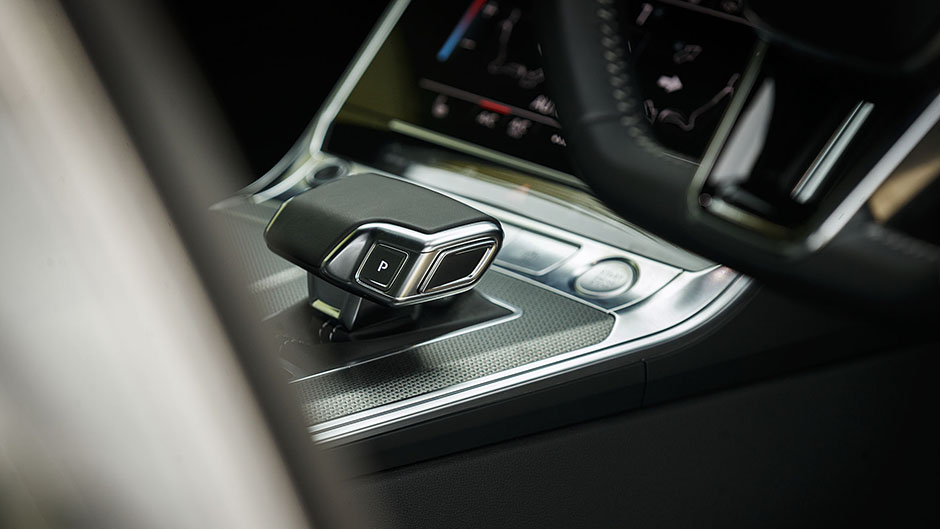 The luggage bay that's accessed by a powered door holds 565L of gear, expanding to a maximum of 1680L, and has in-built rails so you can secure stuff that might otherwise thrash around in the back.
There's so much more to this vehicle too, like its dazzling LED matrix headlights, cool allroad puddle lamps, dual touch screens, plush leather seats, and every safety device conceivable. Ours even had power-assist door closing, a $2000 option.
So, the perfect all-rounder? Probably not at this price, but the fourth-gen allroad continues to be an almighty impressive long distance family hauler for those who can afford it. Luxury buyers who want something a bit plush yet dynamic, and a bit eco-friendly but fast, all without a plug, might consider looking here.
| | | | |
| --- | --- | --- | --- |
| Model | Audi A6 allroad 55 TDI | Price | $134,900 |
| Engine | 2967cc, V6, TDI, 257kW/700Nm | Drivetrain | 8-speed auto, all-wheel drive |
| Fuel Use | 6.5L/100km | C02 Output | 170g/km |
| 0-100km/h | 5.15sec | Weight | 2102kg |