This year marks the 75th year since the Mercedes-Benz first launched its mid-size saloon, which we now know as the E-Class, was first launched to the public and what better way to celebrate three quarters of a century with an all-new model.
Diving straight in and you'll notice differences are apparent even though it retains the proportions of a "classic three-box" saloon.
Up front is a new black radiator grille surround that links both LED headlamps together while the grille itself is made up multiple tiny stars along with the all important Mercedes three-pointed star in the middle. The look of the grille changes depending on the model too. There's also a Digital Light option that can replace the standard headlights, but all examples will retain an "eyebrow" daytime running light design.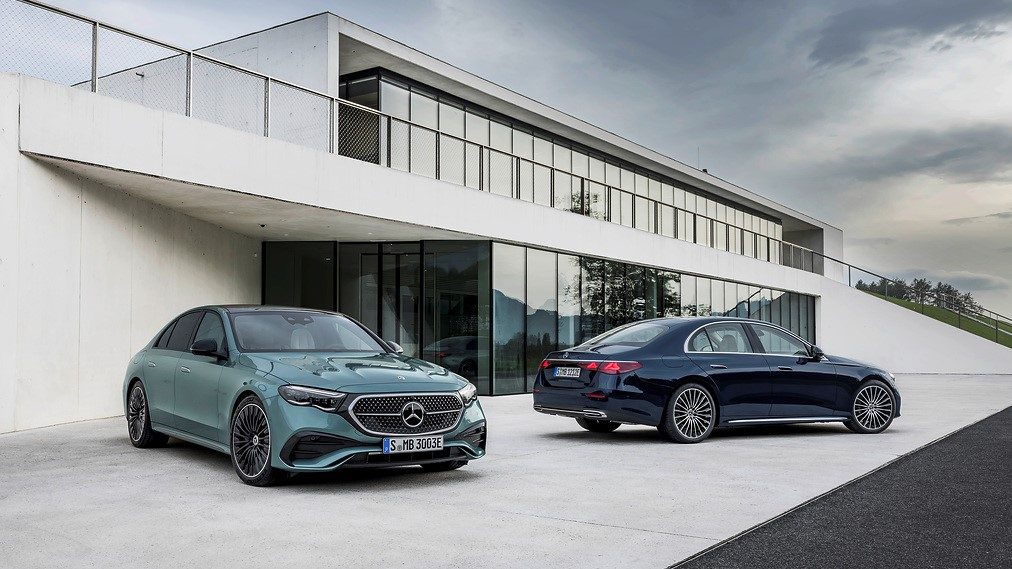 Moving down the side of the E-Class and you'll immediately notice a lack of protruding door handles which have instead been replaced with ones flush to the body, as an option. As for its silhouette, it remains true to models that came before it with its "cab-backward" design and two character lines.
At the rear is a set of two-section LED lights with a new design featuring a similar star motif as found on the grille up front.
A significant addition to the new model's interior is its array of digital screens on the dashboard. You'll find a digital gauge cluster in front of the driver and a large screen for infotainment, but this can be supersized with the optional MBUX Superscreen that adds an extra display for the passenger.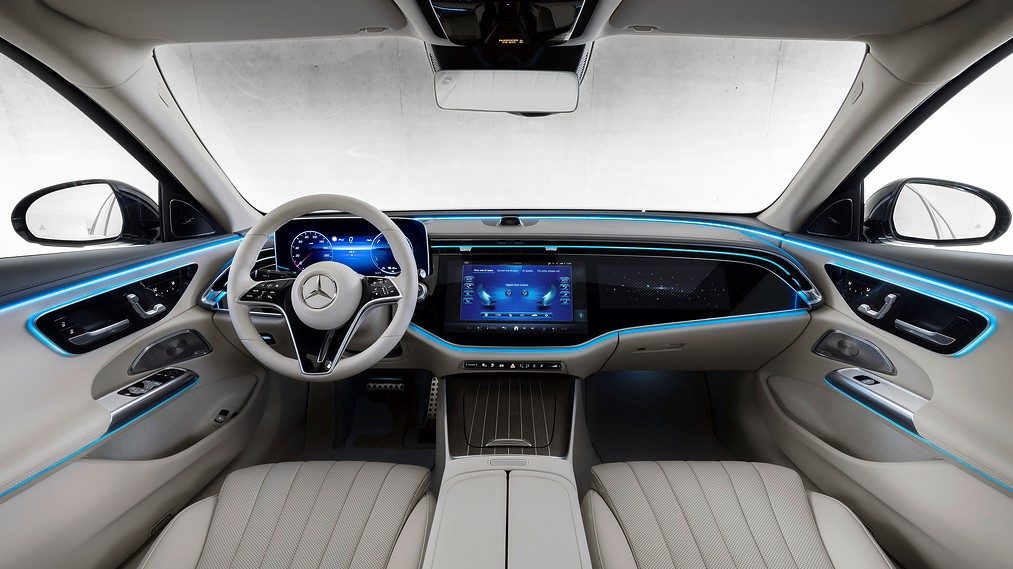 One of the infotainment (more entertainment) system's party tricks is that you can now play games like Angry Birds or even make TikTok videos with the on board selfie and video camera. Not your thing? Well, video conferences can also be made via apps like Webex or Zoom, while stationary of course.
Ambient lighting touches almost every surface inside, with an LED strip flowing from the dashboard down onto each door, which Mercedes says creates a "generous feeling of space". Speaking of space, kneeroom and legroom have been increased by 10mm and 17mm respectively over its predecessor, with the same being said for elbow width in the rear. Luggage capacity is now up to 540 litres too.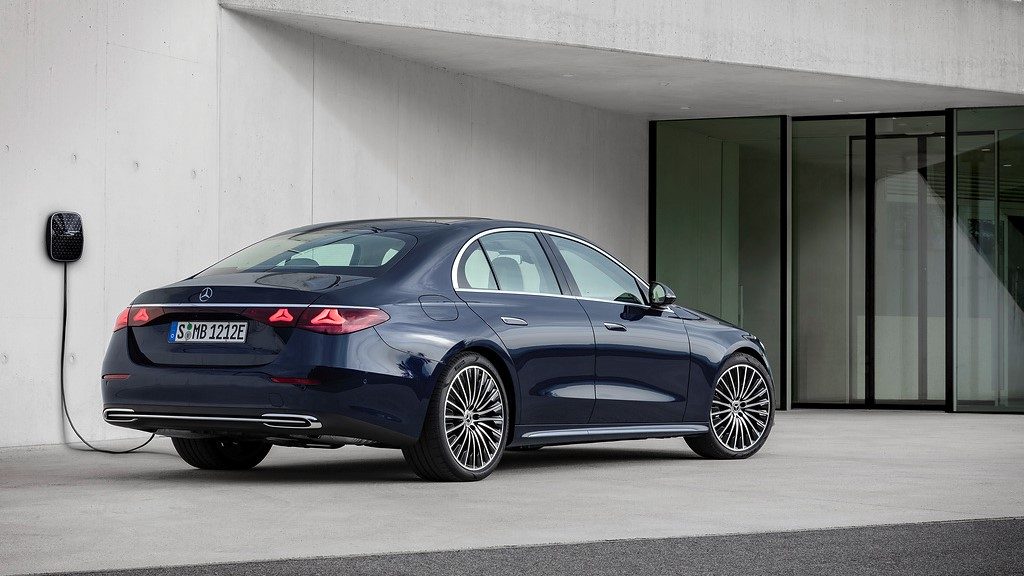 Half of the powertrain options on offer are now plug-in hybrids (PHEV) meaning three out of the six available models will harness the benefits of an internal combustion engine and an electric car. ICEs include four and six-cylinder units with all engines featuring integrated starter-generators, making them mild hybrids.
The ICE/mild hybrid range starts off with the E 200 which features a 2.0-litre four-cylinder engine making 150kW and 320Nm of torque. Rounding out the mild hybrid range is the diesel all-wheel drive E 220 d 4Matic which makes 145kW and 440Nm of torque.
As for the PHEVs, the E 300 e comes with the same 2.0-litre as the non-hybrid but gets an additional 95kW electric motor to generate a combined output of 230kW and 550Nm of torque, alongside a 25.4kWh battery. The E 300 e also comes with the all-wheel drive 4Matic system. At the top of the PHEV range is the E 400 e 4Matic which gets an extra bump in power and torque to 280kW and 650Nm.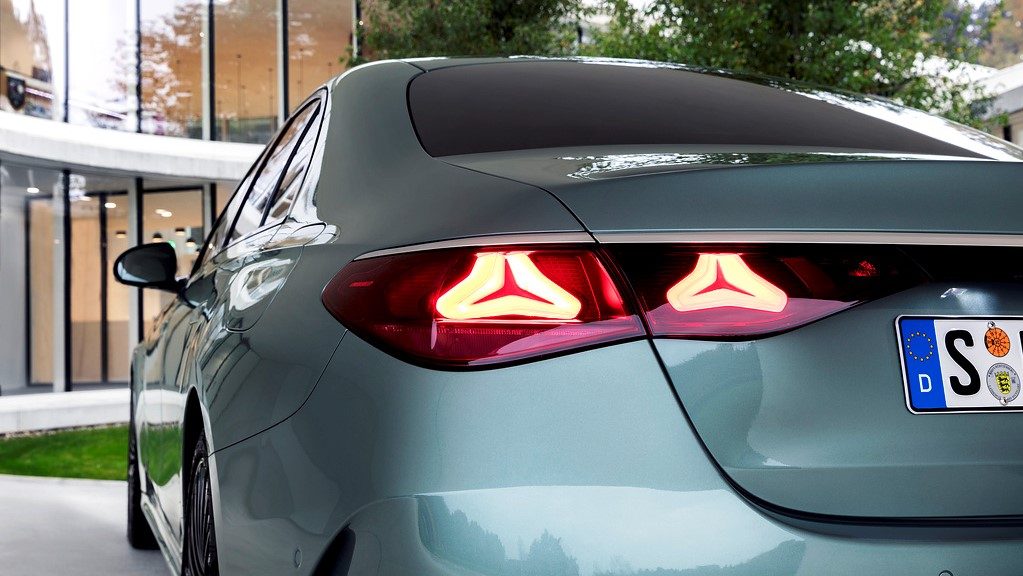 Chassis appointments include optional air suspension and rear-axle steering which is said to reduce the new E-Class' turning circle by up to 90cm.
The introduction of the model has also come at a good time for Mercedes as rival brand BMW has yet to launch its next generation 5 Series, due out sometime later this year.