Hyundai has just revealed the design for its all-new next generation Kona subcompact SUV, with the model now sporting a more "EV-led" look.
The new Kona will be available in four variants, including a fully electric model, a hybrid, an internal combustion engine model, and in performance oriented N Line specification, with each receiving unique styling.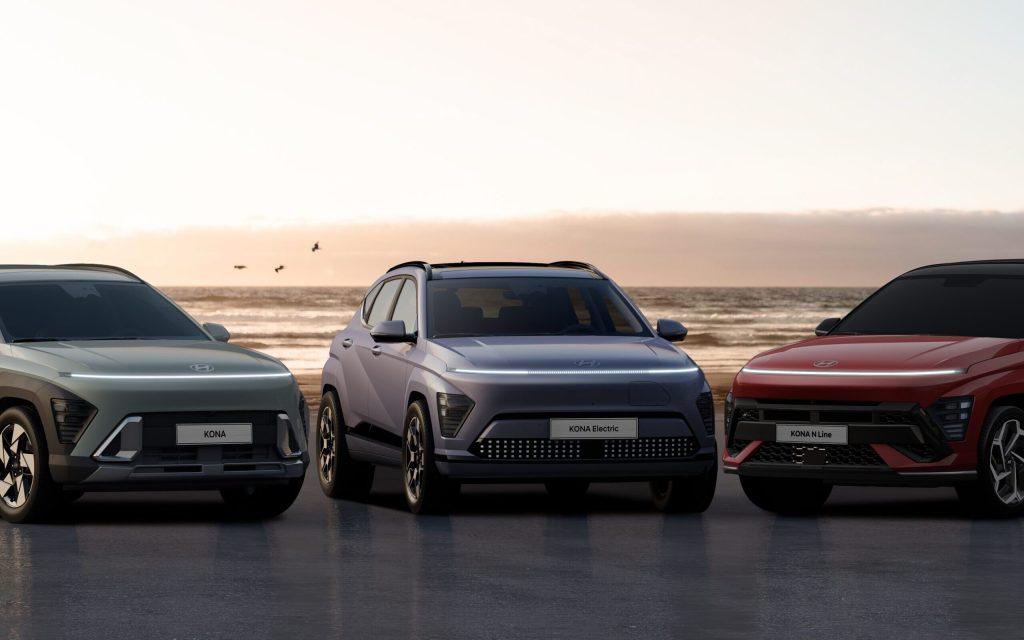 When designing the SUV, Hyundai began with the electric variant first which was then adapted for the other models.
This resulted in a more streamlined design across the lineup with the stretched front light across the front end becoming a defining feature. On the EV variant, the "Seamless Horizon Lamp" as it is known is pixelated to mimic the same look as Hyundai's Ioniq models.
The plastic wheel arch cladding has also made its way over from the previous model, albeit redesigned, while a similar angular surface found on the Tuscon also features on the doors.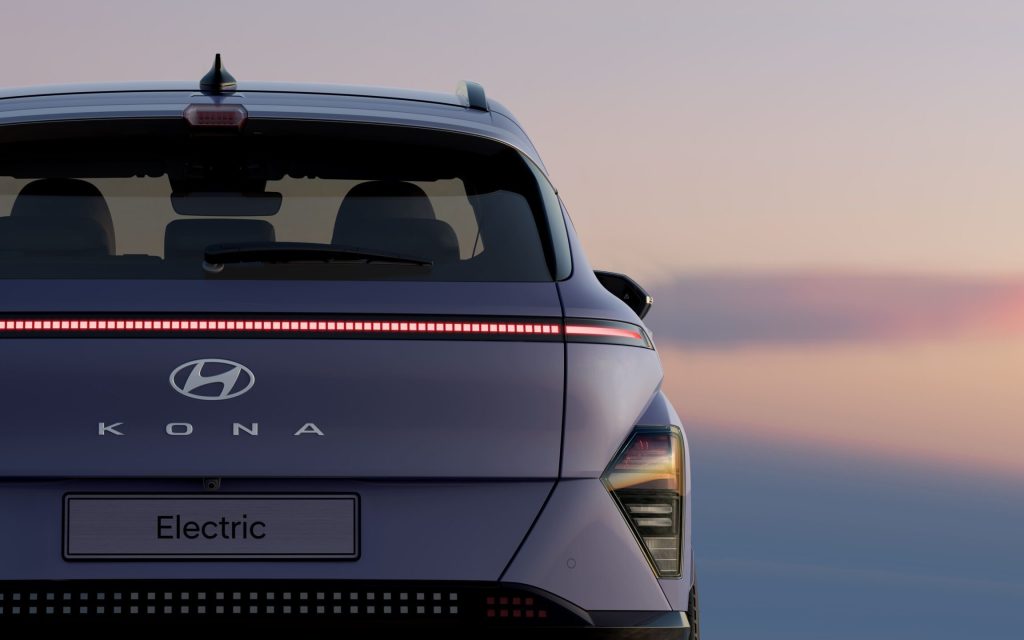 We are then led to the back where the Kona's belt line continues to wrap around the vehicle with a single rear LED tail lamp.
While the EV will receive pixelated details on the front grille, rear bumper, and 19-inch wheels, the ICE and hybrid variants will share a more rugged bumper and skid plate design instead.
The N Line gets sportier additions like an optional black roof and side mirrors, more aggressive front and rear designs, distinctive 19-inch wheels, a twin-exit exhaust, and a silver side skirt.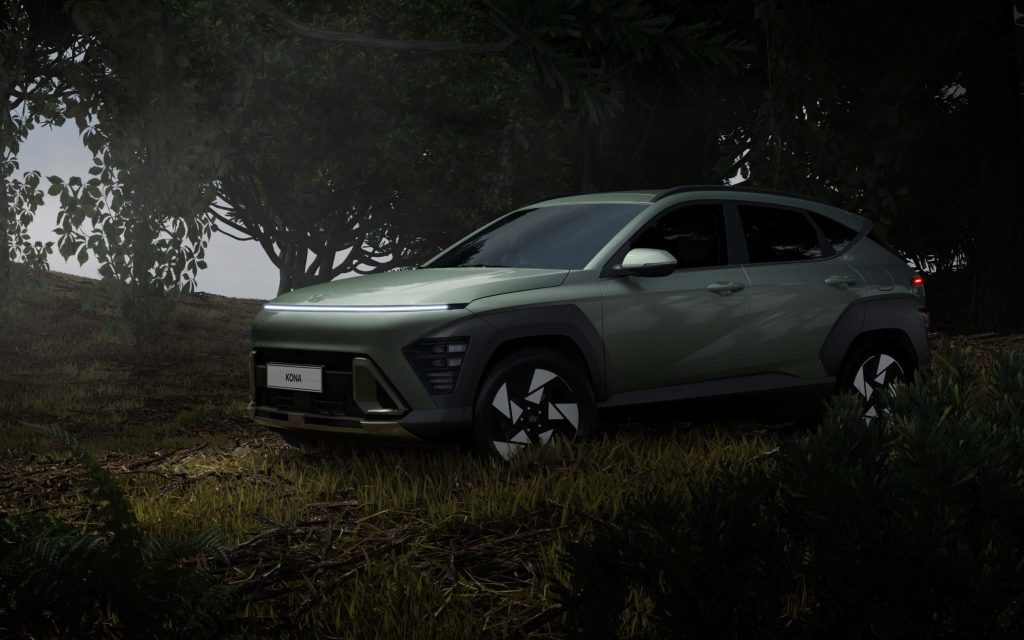 Another significant change for the new model is that it has been upscaled and now accommodates for more "living space" inside.
In terms of dimensions, the new Kona has grown by 150mm in length over the previous model to 4355mm, while gaining 25mm in width and a 60mm longer wheelbase.
A 12.3-inch dual display which seemingly "floats" from the dashboard highlights the interior layout while ambient lighting and a column gear shifter also feature.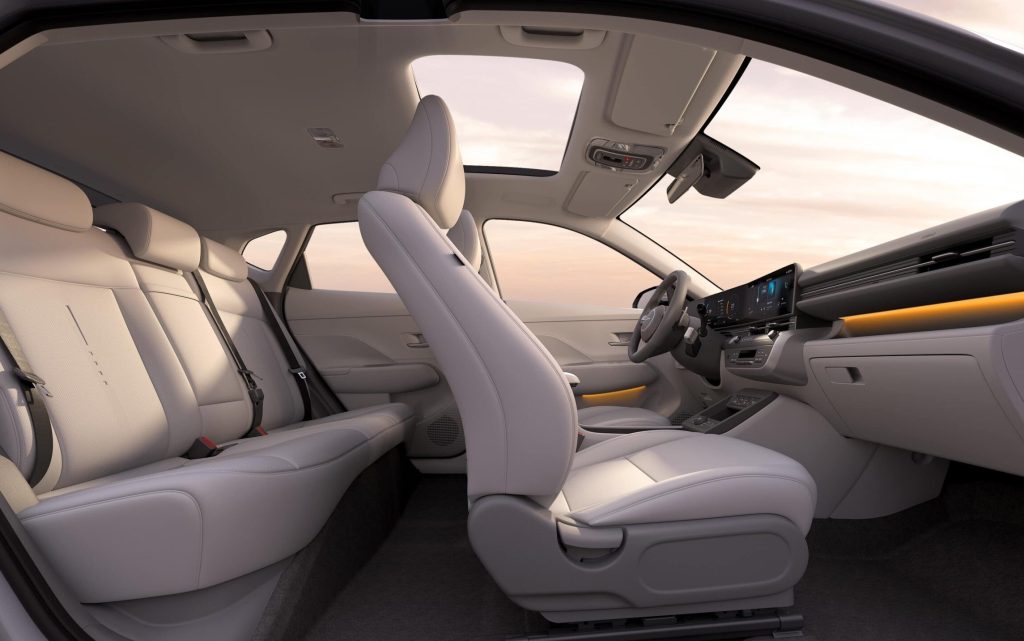 By shifting the gear shifter to behind the steering wheel, the centre console has been freed up for more storage space.
More information about the all-new Hyundai Kona is set to be unveiled in the coming months.