Indelibly linked to superlatives such as passion, style and driving pleasure, a morning with Alfa Romeo enthusiasts Tony and Rob Herbert displays just how deep the bug of
Milan can bite.
The utterance of that charismatic double-barrelled moniker 'Alfa Romeo' is generally met with either one of two responses, each the polar opposite. At the pessimistic end of the scale the reaction is more often than not a recoil in terror, followed up with regurgitated rhetoric concerning either chronic rust, rampant electrical woes or a general distaste for (in this humble scribe's opinion) an ill-deserved reputation for mechanical unreliability. The other end of the scale however, is populated by a faction of devotees to the marque collectively entitled 'Alfisti.'
This particular group of individuals generally possess a strong allegiance to Milan's finest, honed through years of ownership, and alleged trials and tribulations but ultimately forged by the driving experience an Alfa provides "when it's working." Whichever end of the opinion scale you sit on as an individual, it's undeniable that Alfa Romeo's contribution to the automotive enthusiast fabric is woven thick and fast – particularly on Kiwi soil, where the Alfa Romeo Owners Club (AROC) has for years been a thriving, positive contributor to the classic car and motorsport landscape.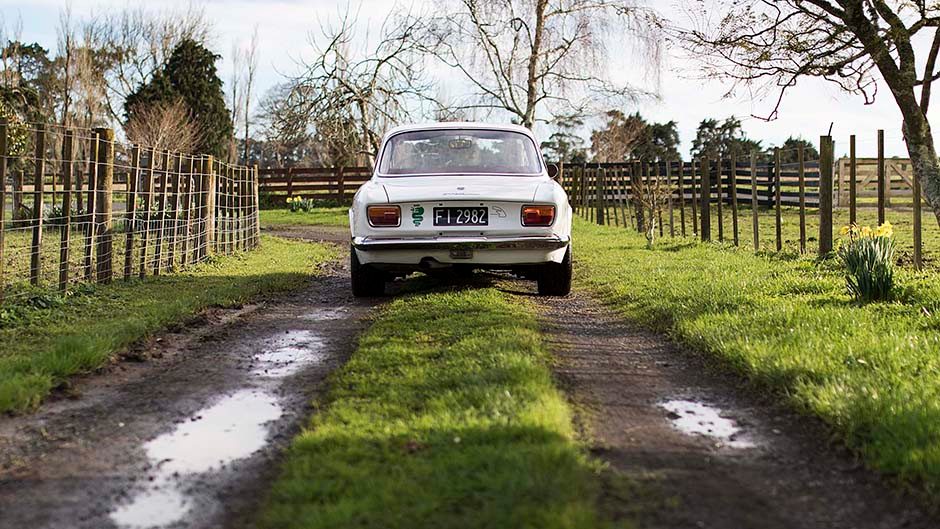 Before I continue, it's probably worth noting that I personally perch precariously at the passionate end of the Alfa Romeo sympathist scale (which in itself is a whole other story). So when the opportunity was presented to shoot and pen a few classic-related stories for NZ Autocar, it was inevitable that at some point I was going to find an excuse to squeeze a quality example or two of the marque's past offerings within the four corners of my viewfinder. As mentioned earlier, I needn't look any further but to the AROC of NZ – in particular the Trofeo race series, a race series which originated 25 years ago catering to the diminutive front-wheel drive Alfasud. In the face of dwindling Alfasud supply, the Trofeo series evolved to accommodate both the older rear-wheel drive Alfa's as well as some of their more contemporary cousins to eventually include Italian rivals Fiat and Lancia in the mix.
Loitering trackside at a Hampton Downs Trofeo race meeting some time ago, I'd earmarked a clean Alfa Romeo Giulia Super as a car that at some point I'd like to document. On a chilly but clear winter morning amongst the rolling hills of Tuakau I found myself swapping Alfa Romeo war stories with the Giulia's owner Tony Herbert and son Rob – both suitably qualified Alfisti and custodians of more than just that Giulia race car.
Welsh ex-pat Tony's Alfa Romeo story starts in the late 1970's, with the issue of a company car in the form of the somewhat staid Alfetta saloon packing the evergreen 2.0-litre Alfa twincam. In addition to the usual day-to-day activities this particular car was pressed into service on occasion as a tow vehicle for Tony's Ginetta G4, but he recalls the Alfetta also possessed those distinctively Alfa Romeo qualities in that, when the opportunity arose, the car could be an absolute riot on a twisty B-road.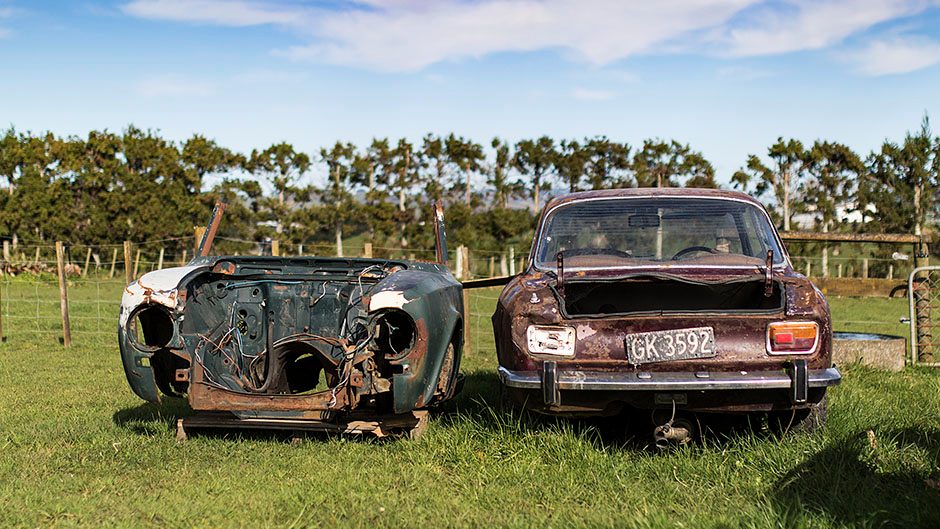 Fast forward to the late 1980's and now residing in New Zealand, Tony acquired a 1750 GTV before attention turned to Lotus for the next decade or so, with a collection of Elans. This included the construction of a lightweight 26R specification competition car which was subsequently exported to Europe to race in FIA-sanctioned endurance events and a Type 14 Elite which resides alongside the Italians in the Herbert's country sheds.
Nonetheless the roar of the Alfa twin cam beckoned, so in the early 2000's Tony and Rob – who had warmed to the aesthetic of older Alfa Romeos from a young age – began their search for a 105 series coupe (GT, or GTV) as the basis for a competition car. This heralded the acquisition of their white GT 1300 Junior, following a tip-off that a car was in storage near Whangarei and was potentially seeking a new owner.
The 105 series GT Junior tend towards the rarer end of the beautifully proportioned Bertone-penned coupe series, with somewhat larger numbers of its later 1750 and 2000cc twin headlamp brethren present on New Zealand roads or languishing in Kiwi sheds. Languishing is probably the ideal word to describe the Junior when uncovered by Tony, having been stored for 20 years on blocks following a head gasket failure. The upsides? A mere 38000 miles on the odometer, a body shell devoid of any tinworm worth noting and largely original, albeit imperfect paint.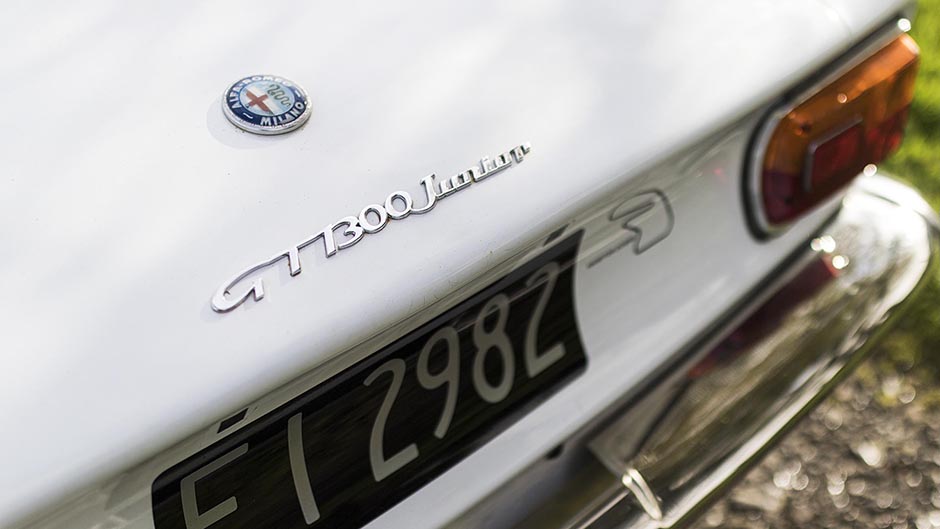 With a deal struck the Junior soon followed Tony and Rob home – although due to the solid, authentic state in which the car was found its days as a race car were never to begin, instead being recommissioned as a road-going classic. Modification is almost indelibly linked to Alfa Romeo ownership, they're just that kind of marque, with Tony's Junior benefitting from a number of reversible modifications ensuring the car performs in a manner befitting a hard-driven, usable classic car.
he 1300cc twin-cam has been shifted aside in favour of a 'warm' 2.0-litre unit, breathing through a brace of Weber DCOE sidedraft carburettors, with a set of tubular extractors sprouting from the passenger side of the red-headed twin-cam top end. Lowered, uprated springs kept in check by adjustable Koni dampers keep all four of the beautiful Alfaholics alloy wheels glued to the tar seal. Uprated brakes from a 2.0-litre GTV coupe scrub off speed in a somewhat more urgent fashion, contributing to what Rob describes as a "comfortable and enjoyable classic to drive over any distance with ease and even every day if required!" By virtue of its low mileage the Junior's interior radiates the very essence of 1960's Italy, with original upholstery in near unmarked condition. It's a pleasurable environment to enjoy a blast along a twisty back road, chopping through the five-speed transmission, watching the needle of the tachometer sweep to 6000rpm while listening to the distinctive induction roar and exhaust cackle that only an Alfa twincam is capable of providing.
By the time the Junior had hit the road, Rob had been bitten firmly by the Alfa bug and purchased an example of his own to craft into a fun track day car – in this instance a 1989 Alfa 75 twin spark. Track time for Rob was going to soon get something of a boost however, as the father and son team continued the search for a suitable candidate to transform into their ideal Trofeo race machine.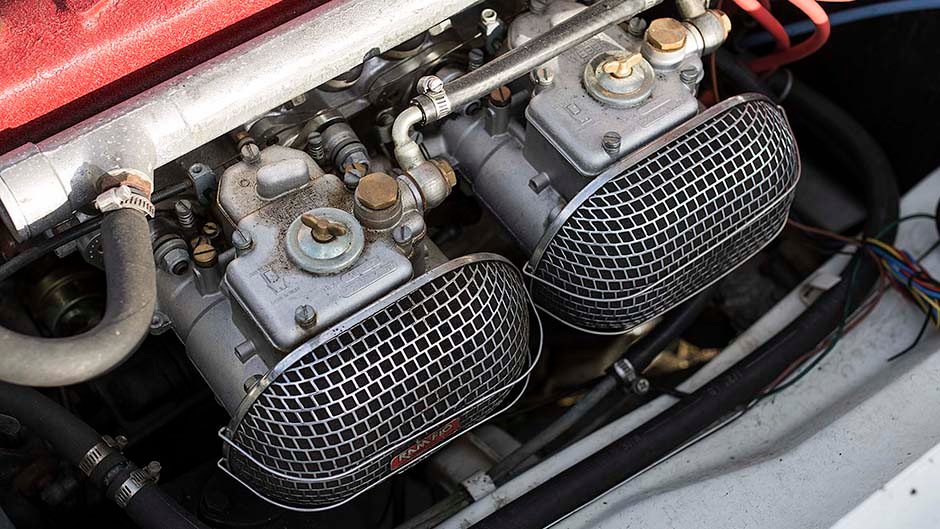 Towards the end of 2014, AROC member and racer Arthur Vowels had indicated that he'd be interested in moving a rolling shell to a new owner. It happened to be a 1963 Giulia Super sedan, a consistent front runner in his hands and Tony and Rob shortly found the stubby three-box sedan occupying garage space in readiness for a crack at the race series.
The Giulia arrived in the Herbert's possession sans driveline but it still represented the makings of a competitive circuit prospect. Hunkered down over a set of Alfaholics 15-inch GTAs, which Tony describes as "simply the best alloys for any 105 series Alfa," the Giulia has uprated springs with Bilstein dampers. The chassis package includes a Watts linkage rear arrangement keeping the LSD-equipped live axle in check. Stopping comes courtesy of a simple yet effective Alfa parts bin setup – Znoelli rotors gripped by calipers lifted from an Alfa 75 stocked with Mintex 1155 race pads keep the lightweight Giulia hauling up
lap after lap.
The endowment of straight line pace was a task left to the Herbert collective, but even prior to purchasing the Giulia rolling body Tony had already commenced the collection of components required to pop some pace beneath the bonnet. Purchased from Kiwi Alfa twin cam whisperer Eric Swinbourne, the Giulia is equipped with a 2.0-litre variant packing Spruell forged pistons pumping compression to a hearty 11.5:1, while a balanced and lightened rotating assembly consisting of forged rods and a cross drilled crank is kept oiled by an Accusump system. That's particularly important through Hampton Downs notorious turn 10 sweeper. Like the GT Junior, Weber DCOE sidedrafts sing a heavenly soundtrack through their 45mm throats, mixing air and fuel on its way to the Ricambi cam-equipped ported cylinder head. Big tube headers exit to a flame-spitting side pipe.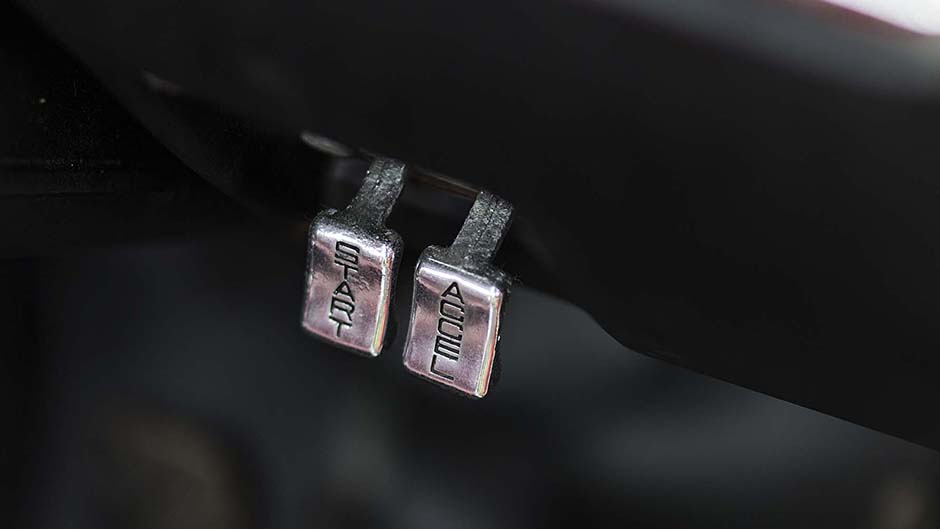 While the car is built as Tony puts it "to a conventional 105 standard," the package has proven potent in the hands of Rob, taking out the 2015-16 Alfa Trofeo 'GTA' class championship with a display of reliability and consistent pace but the Alfa also put up a solid fight against machinery packing far more ponies in the Historic Muscle/Saloon car class, with a 3rd outright in its maiden class outing.
Of course, Tony's Tuakau property is home to a handful of additional Alfas, somewhat less shiny than the Junior and Giulia Super. Of equal importance is a pair of Giulia Super sedans owned by Rob. A classic situation of building one good car from a pair, the Giulia wearing the battleship grey hue being stored outside is likely to be the sacrificial candidate in the pursuit of Rob's ideal Giulia street car.
Requiring much less corrosion work to get solid, the green example now safely tucked away in a dry workshop will eventually evolve into a minimalist "café racer" style build, with visions of a period hue, 15-inch Alfaholics alloys, dropped to the ground and debumpered with a minimalist exterior aesthetic – think the Giulia race car, with a registration and WOF.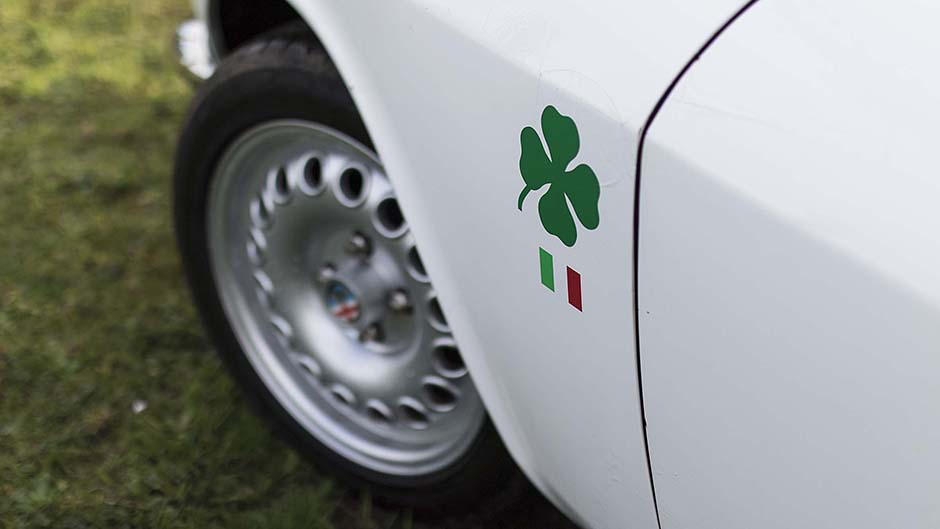 What's left of a 1750 GTV, once glorious in a rare Plum paint scheme now sits forlorn and rotten alongside a Giulia front cut. A sad story, the 1750 was located at a home on the North Shore where it had languished for over 30 years in a carport exposed to the elements following a minor fender bender. Structurally the car is beyond salvation, however the running gear will be retained due to its low mileage and relatively decent order – as is the rarity of a mint, unblemished dash pad.
Speaking to Tony and Rob about their Alfa affliction, it's clear the spark for Milan's twin cam terrors is embedded firmly in their automotive rhetoric. A proper tale of passing the enthusiast torch down a generation and perseverance with arguably one of the most charismatic marques on offer. And with the future set for more twin cams to join the fleet in a functioning capacity, you can be certain that both will be vocal occupants of the growing pro-Alfa Romeo classic community.