Japanese cars of the 1960s and 1970s have lurked in the shadows of their favoured European counterparts when it comes to classic status. Thanks to guys like dan lodge, a younger generation is embracing these cars and restoring them to their former glory.
Traditional schools of thought seem to have long overlooked Japanese marques when it comes to consideration of classic status. For decades, badges originating from the USA, Europe and Australia have dominated Kiwi nostalgic automotive wish lists.
It's an interesting phenomenon. It could be incorrectly labelled as a reflection of the Japanese motoring industry's relative youth. A brief investigation reveals the land of the rising sun possesses an automotive history no less rich than that of its Western counterparts, especially when it comes to pursuing technological innovation.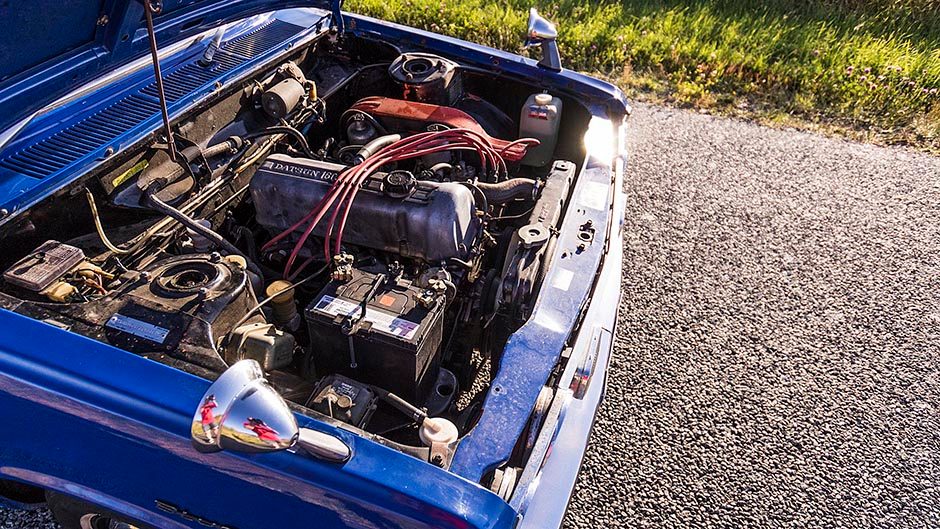 Surely the reasoning boils down to a simple matter of generation. In particular, the Kiwi motoring infatuation was built on a solid foundation of English and Australian vehicles with a smattering of European exotica and American elegance from the 1940s through to the mid-1960s. It stands to reason then that contemporary classic car enthusiasts have favoured the traditional marques, but with a new generation of classic car fiends moving through the ranks, Japan's offerings are finally beginning to surge in desirability and value.
The Japanese invasion commenced here in earnest during the mid-1960s, with offerings like Toyota's 40 series Corona and Datsun's 410 chassis Bluebird attacking the small- to medium-sized passenger car segment. Trying to win over a public so staunchly identified by their choice of British or Australian transport with a Japanese product wasn't straightforward so while suburban driveways slowly began to embrace the Eastern tide, distributors started to favour motorsport as a means of legitimising their product.
Nissan, (sold here as Datsuns) were amongst the first of the Japanese manufacturers to become prominent in motorsports, in New Zealand by way of the locally developed 1200 SSS and the Japan-spec 1600 SSS. The Datsun 1600 SSS, or Nissan Bluebird as it was known in its domestic market, proved a relatively potent package for its size, with global as well as local success in myriad motorsport disciplines.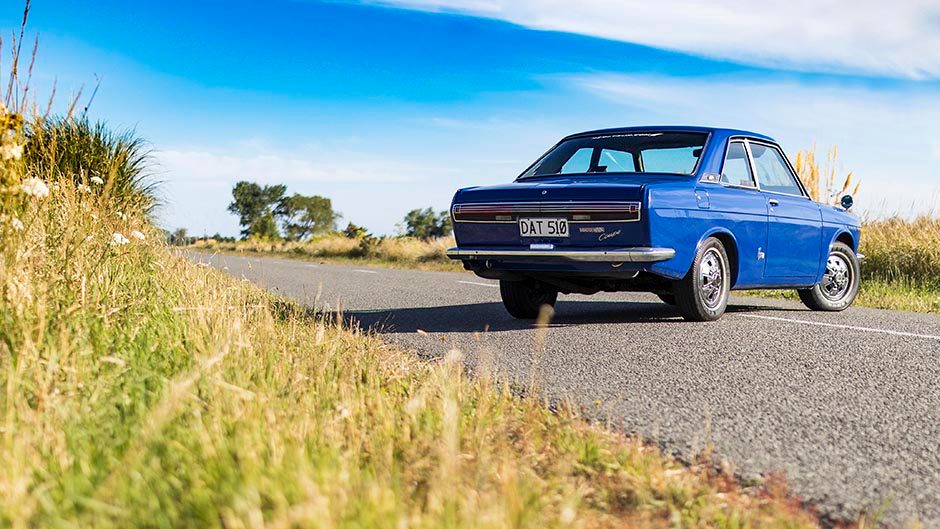 Launched partway through 1967, the P510 chassis Nissan Bluebird/Datsun 1600 marked a turning point for Nissan's export endeavours. Beneath its stubby hood the 1600 packed a newly developed overhead cam four-cylinder, the L16. It proved a robust, tunable powerplant with notable success coming in the USA at the hands of Peter Brock of Brock Racing Enterprises fame. Brock's team took on the might of the established BMW and Alfa Romeo teams in the SCCA Trans-Am championship for vehicles under 2.5 litres. In 1971 and 1972, driver John Morton nabbed the top step of the podium, cementing Datsun and the P510 as international contenders.
The P510 also featured MacPherson strut front suspension and a semi-trailing arm independent rear, with a four-speed gearbox sending drive to the rear wheels. Also an effective rally machine, it notched up a raft of success in long distance events, the high point being outright victory in the 1970 East African Safari.
The 1600's motorsport folklore, as well as its popularity with clubman racers, elevated the car to a cult classic status. In a nutshell, a cult classic has a small but dedicated fan base with an attitude bordering on slightly obsessive. This is where Dan Lodge comes into the picture. Dan owns this rare 1969 Nissan Bluebird SSS coupe, the least common of the four different body styles offered during the six-year production run of the P510 chassis.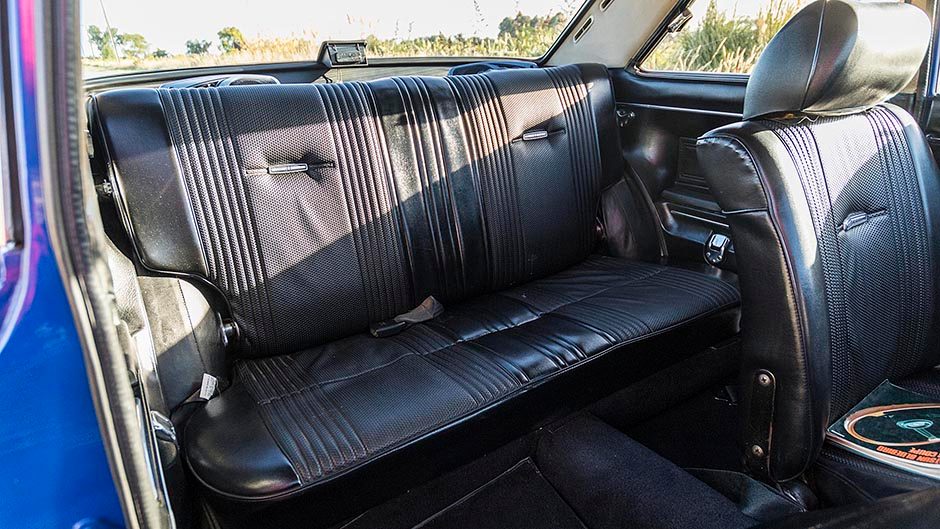 Dan's a bonafide, blue-and-red blooded Datsun aficionado. It's possibly a hereditary condition, as Dan's father indulged in rallying at the wheel of a 1600 four-door before the arrival of his children.
Around 1999, Dan explains, his father acquired another 1600 with nostalgic intent to get sideways again on the gravel. An elderly neighbour, recognising Lodge senior was interested in the car, offered it up for $200. Initially declined, a second offer soon came – he could buy the car for $20, the cost of the fuel in the tank. The 1600 sedan ended up in the Lodge household, and for the then 15-year-old Dan it must have been like all his Christmases had come at once. For the Datsun was quickly passed on to him for the cost of the ownership change fee; his Dad had changed his mind on the car due to a 'lack of time'.
Dan's first 1600 ended up in a fairly well modified state. Rust work, panel work, and a coat of fresh paint tidied up the exterior, while the engine bay saw a modified 2-litre L20B fitted, ultimately replaced by a Nissan CA18DET twin-cam turbo.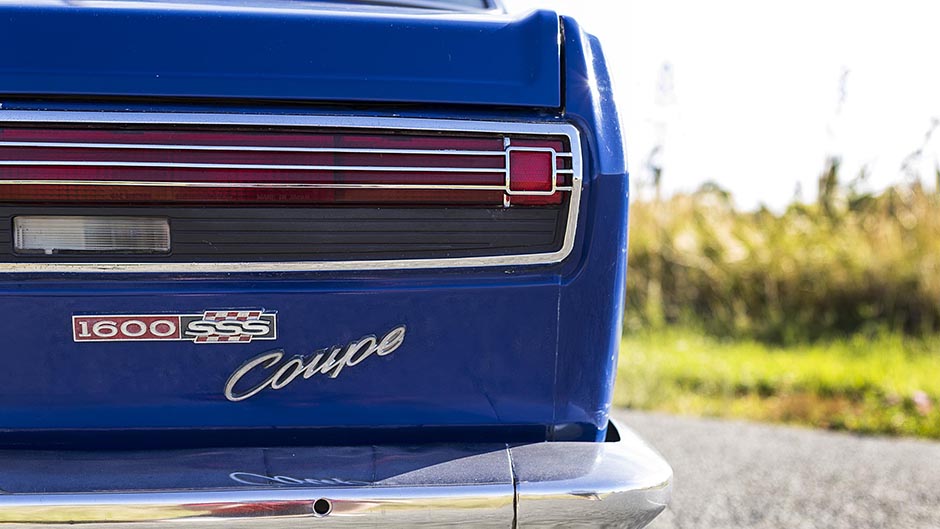 The blue KP510 Bluebird SSS coupe (in Nissan speak, 'K' in a chassis code denotes a two-door coupe variant) came to Dan's attention midway through 2008. The coupe body style was never offered in New Zealand. Being something of a P510 fanatic's unicorn, the appearance of the car on TradeMe piqued Dan's attention and in his own words, he "simply couldn't not buy it!"
With the sedan sold to a willing new custodian on the strength of a few photos alone, Dan flew to Taupo to claim his prize. The owner and importer of the coupe had acquired it during a trip to Japan, bringing it back to New Zealand with the intention of converting to a circuit car. When the obscurity of such a car became apparent this decision was reversed.
Dan drove the Bluebird home from Taupo to Christchurch, parked it in his shed and began to take stock of the situation. The car had come in from Japan with a raft of aftermarket modifications. The coupe sat low on adjustable suspension, fitted with a set of 14-inch SSR Starshark three-piece wheels so typical of the Japanese "kyusha-kai" scene. Under the bonnet was an L18 1.8-litre engine, standard aside from the 48mm Dellorto twin carburettors, a modification that proved detrimental to the four-cylinder's performance.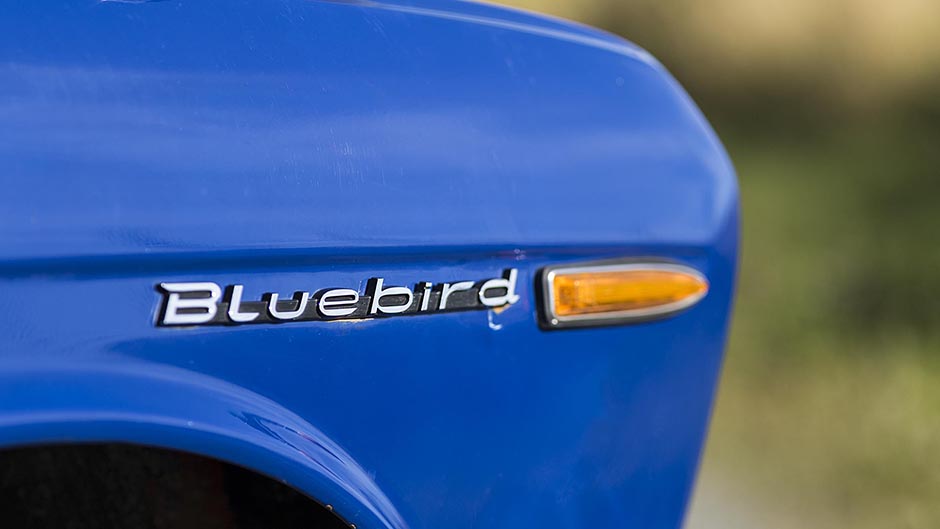 Compliance proved the first hurdle; Dan was told the wheels and adjustable suspension needed to go. At this stage he decided he'd done the "modified car thing," and made the call to return the Nissan to its factory form – a coming of age for the diminutive saloon as a classic perhaps? Enlisting the skills of trusted metal shaper Warrick Stapleton (also a Datsun faithful) any iron oxide was also taken care of, ensuring a solid structure to reinstate the factory mechanicals.
With help from a few contacts within Datsun circles, Dan and the coupe were soon cruising the roads of New Zealand, albeit at a slower pace than he was used to. In place of the 1.8 litre, the coupe reverted to its 1969 specification with a SSS-spec L16 1.6 litre breathing through a pair of Hitachi SU-style carburettors. The factory fitment Hitachis are the pre-emission control type, a giveaway to the sporting intention of the SSS coupe; allegedly these cars were not fitted with the power-sapping emission controls of their sedan equivalents.
Poking around the coupe, those with even half a keen eye for a Datsun 1600 can pick out the often weird, sometimes unnecessary and almost always cool features applied to the Japanese market cars. Dan's a bit of a Yahoo Auctions Japan compulsive, and over many nights in front of an internet browser he's been on a mission to piece together as many of the Japanese market specific options as possible. That ornate chrome trimmed light bar that stretches across the rear beaver panel? When Dan hits the indicator stalk, the turn signals light up in three sequential segments, controlled by a mechanical cam that contacts a bunch of microswitches.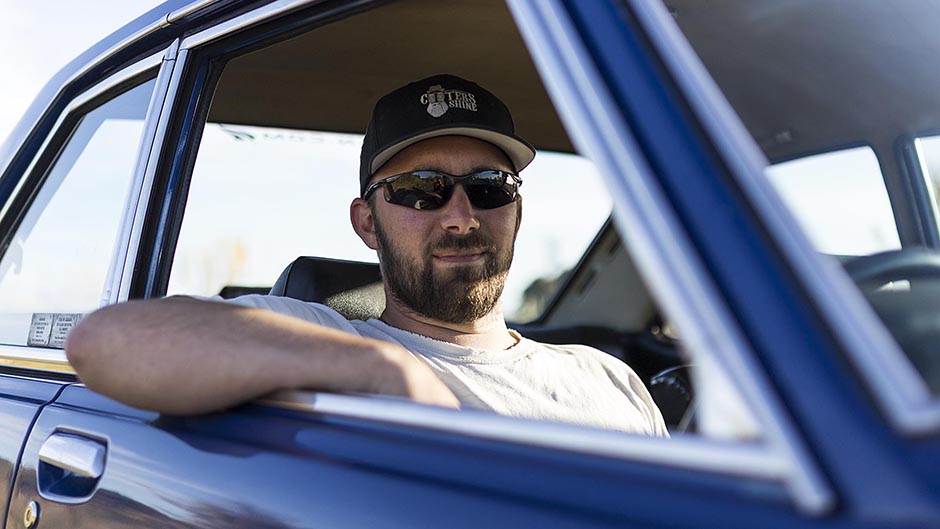 Externally that's not the only coupe-specific feature. Faux vents adorn the fluted bonnet, while up front the coupe features a rocking-horse-poop grille which integrates a pair of foglights. International interest in the P510 ensures the price on these parts is constantly on the rise. Optional 'five-stud' stainless hubcaps clip to factory steel 13-inch wheels, while a BRE-style 'spook' front spoiler finishes the front end with a period flourish.
Inside, the coupe displays the notorious "over designing" so typical of Japanese cars of the period. Ornate trim patterns and plenty of options adorn the interior, from an optional air conditioning unit hanging beneath the glovebox, to a map light, centre air vent, hazard lights – the list of gear the Kiwi market cars missed out on is huge.
For now, the Nissan is used for Datsun club runs, displaying at local classic events, and a country drive whenever it takes Dan's fancy. Future plans include a raft of tidy-up jobs, including fresh paint and sourcing of even more factory parts.
With a young family, Dan is currently refurbishing his wife's Datsun 140J as a future four-door classic family hauler. With a new generation restoring, repairing and driving these 60's and 70's icons of Kiwi motoring, it's inevitable that this appreciation will continue to thrive, sealing the desirability of these cars for years to come. Will we see a heavy Japanese representation at a concours event? This remains to be seen, but there is no denying they've come of age.