It may have been late to the PHEV market but with its CX-60, Mazda presents a convincing alternative to some premium contenders.
Recently Mazda added two SUVs to its range. One, the CX-90, is a replacement for the CX-9 while the smaller CX-60 is a new proposition.
The Mazda CX-90 is a line-up of one model while there are four CX-60s, three being PHEVs, and one a mild hybrid.
The latter is a mid-spec 'Homura' model (which evidently means blaze or flame) with the firm's new IL6 engine, and there's also a PHEV Homura, like the one you see here.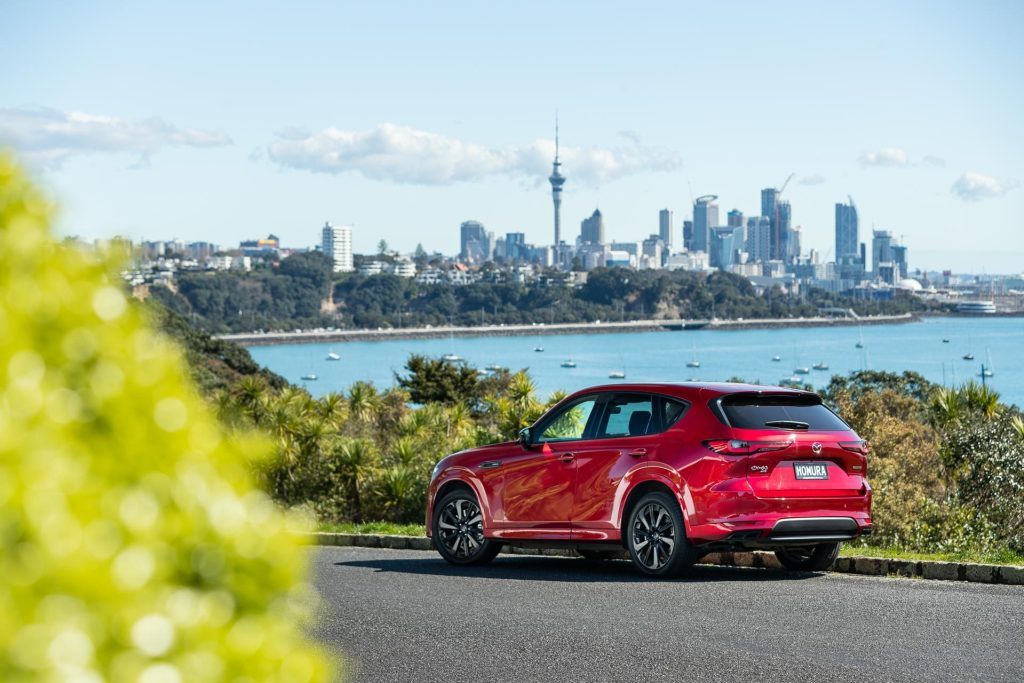 We got to drive the other Homura when it launched, the mild hybrid, with a 3.3-litre turbo IL6 doing the grunt work, and a small ISG motor pitching in at take-off.
By contrast, the PHEV uses a smaller engine but a larger motor (129kW/217Nm), powered by a 17.8kWh battery so it's more expensive. The former costs $81,990 while the PHEV adds $6k.
However, the same powertrain is available in the Touring model for $78,990. With a $4025 rebate it costs $74,965, $13k less than the Homura PHEV. Topping the CX-60 range is the $90,990 Takami.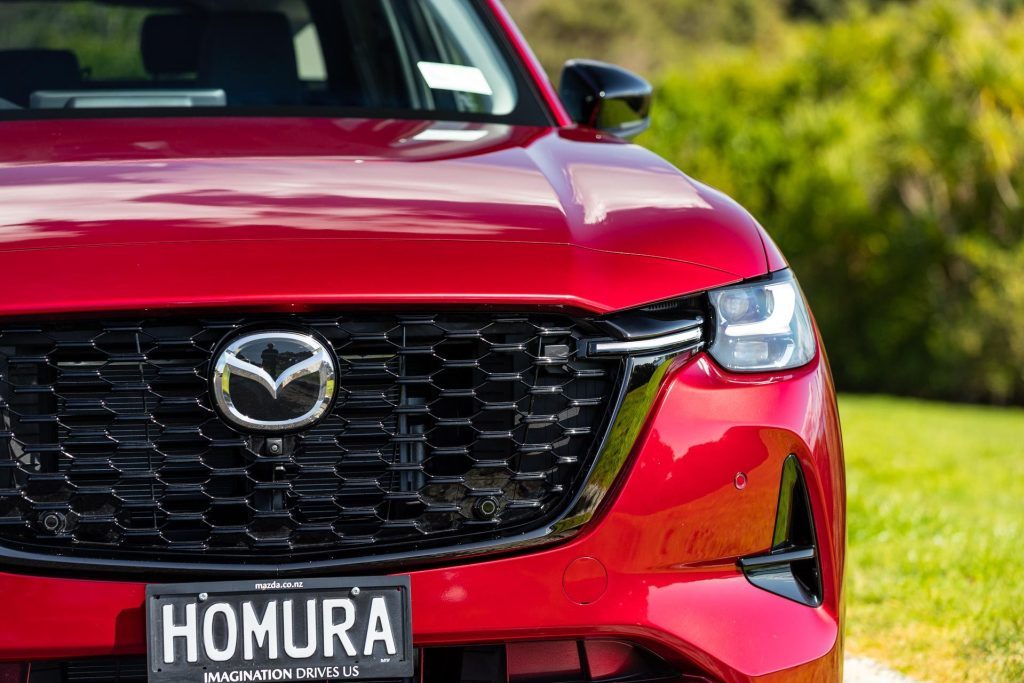 Dual power – quick but thrifty
Despite it having a naturally aspirated 2.5-litre IL4 under the bonnet compared with a 3.3 IL6 in the other Homura, this one is the hare. That's because the electric motor chimes in to give it a boost across the rev range.
It has a system total of 241kW and 500Nm whereas the mild hybrid Homura gets by with 209kW and 450Nm. What's of more interest really though is that the PHEV can do up to 63km running on electric power alone.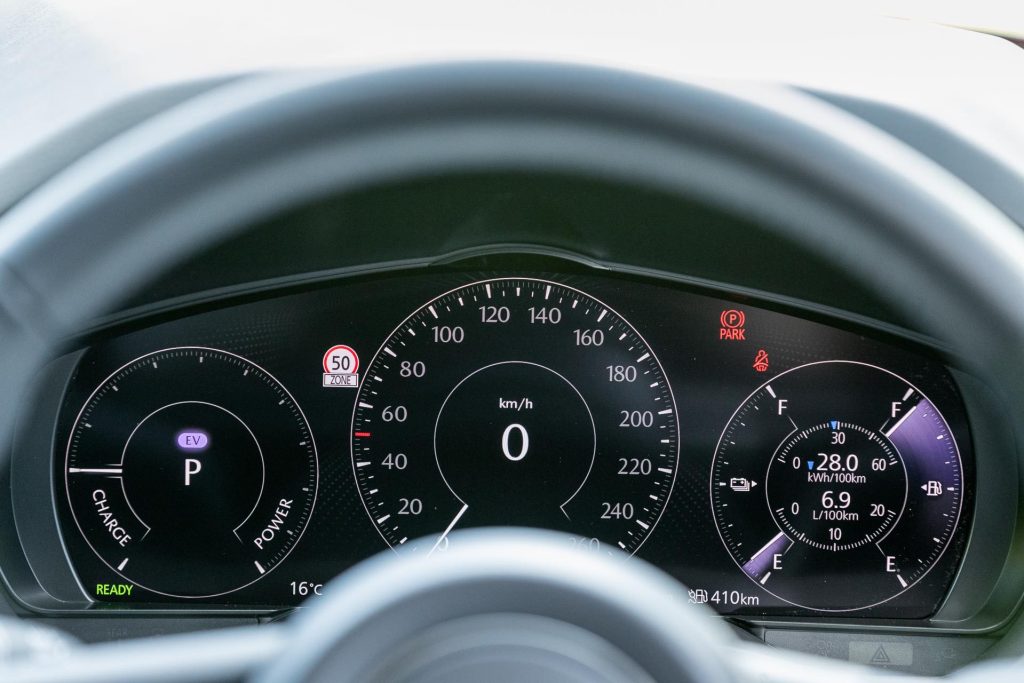 Its overall combined fuel use figure is 2.3L/100km. We did an overnight top up (which one should always do with a PHEV to make best use of its zero-emissions technology) and had 50km of range showing before heading out on a dry, wind-free day.
It actually did over 50km before the battery was exhausted. And because it's a PHEV, the motor can make use of the eight-speed automatic transmission to optimise efficiency.
Sometimes, particularly when cold, it can be a little jerky during upshifts off the mark but this seems to disappear once it warms to its task.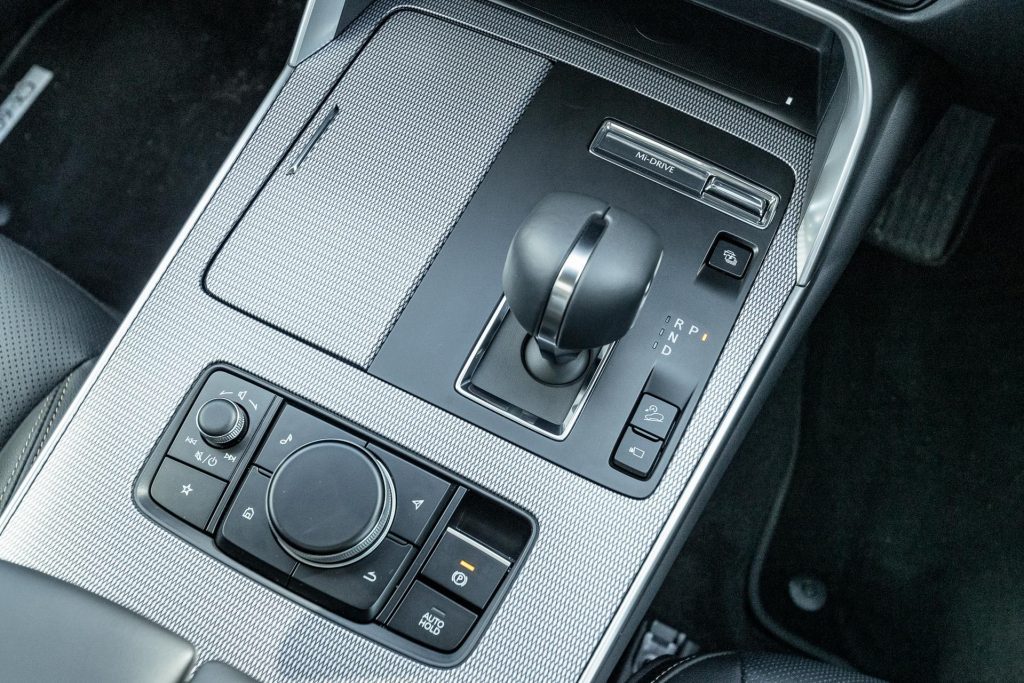 We were thinking that once the battery was exhausted there's no more electric contribution but that's not the case. Each time you accelerate away from a stop the Homura uses electric power to reach cruising speed and then the motor chimes back in.
Over one open road trip (motorway primarily) we achieved 4.5L/100km, while during another when we weren't always sparing the horses, this achieved a worst fuel use figure of 8.4L/100km, still quite something for a vehicle that's evidently 2139kg.
That's a fair whack for something not much bigger than a CX-5. It's vastly quicker though. Where a 2.5 CX-5 takes nine seconds to hit 100 from zip, the CX-60 gets the job done in under six seconds. Driving along in EV mode you might not suspect it is that quick.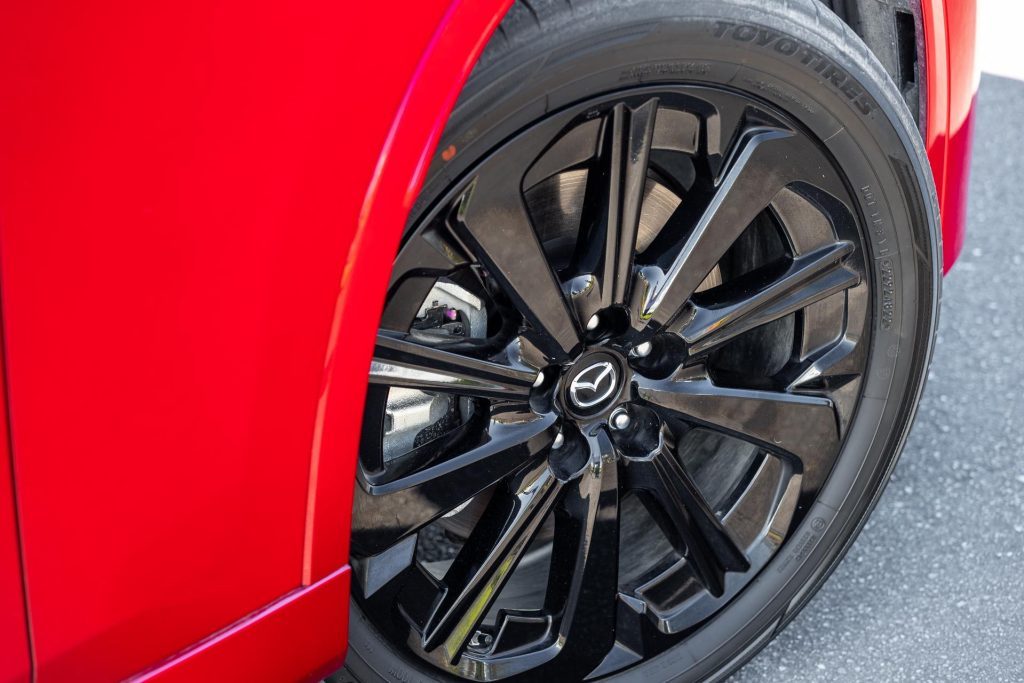 But when you hoof it and both power units chime in, 80-120 is dusted inside of 4sec, almost 3sec ahead of what the CX-5 can manage.
And while we're on about performance, the brakes are surprisingly good for a hefty machine as well, a best of 34.76m from 100km/h partly a reflection of decent Toyo Proxis 235/50R20 rubber. You do need to be firm with the brake pedal though.
Looks fast too
Okay, so this is another SUV but it features smart Kodo styling. The wheels on the Homura are glossy gorgeous, and will show the dirt for sure but when clean they help make the paint ping.
This is the most out-there colour for CX-60; the others, apart from the white hue, are fairly sombre. The shape is subtly alluring, the cab rearward design suggesting a rear-drive component and indeed the vehicle has a definite rearward bias in the AWD set-up.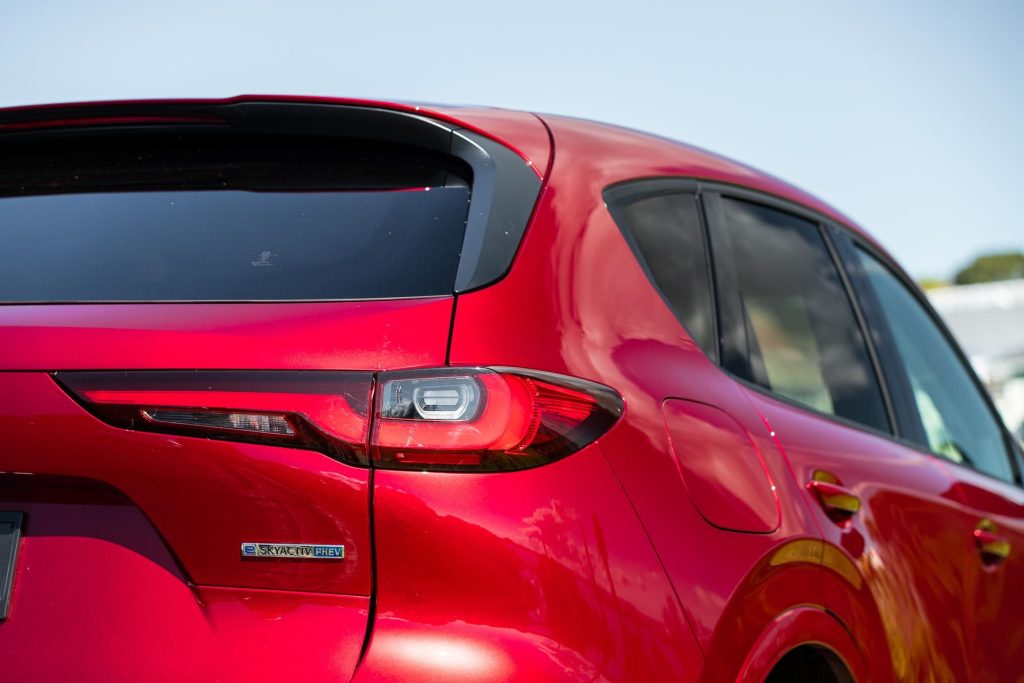 The Kodo styling is curvy, and the front end with its gloss black honeycomb grille and stacked adaptive LED lights comes across as modern and assertive.
The interior is equally appealing, finished in plush black leather with lots of quality soft touch plastics. Seats feel great and are particularly supportive, powered up front and with adjustable lumbar support.
You can get the car to dial up the 'correct' driving position according to your height, but for me it was too elevated and too far from the wheel (which has a powered steering column).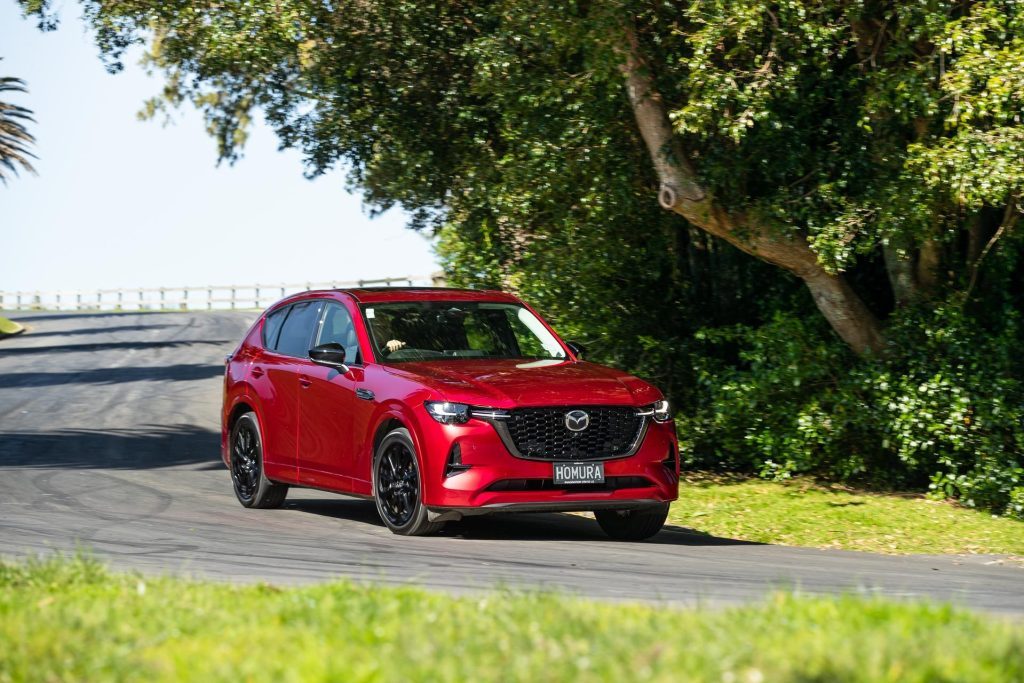 So we just set it up as we liked and locked that into the seat memory setting instead.
There's a cushy area on the right side of the centre console to brace your left knee against, something many car makers seem to overlook.
In the back it's also comfy, with heated leather seats and a couple of USB-C connectors for device charging. There's good all-round room here, despite the provision of a panoramic sunroof.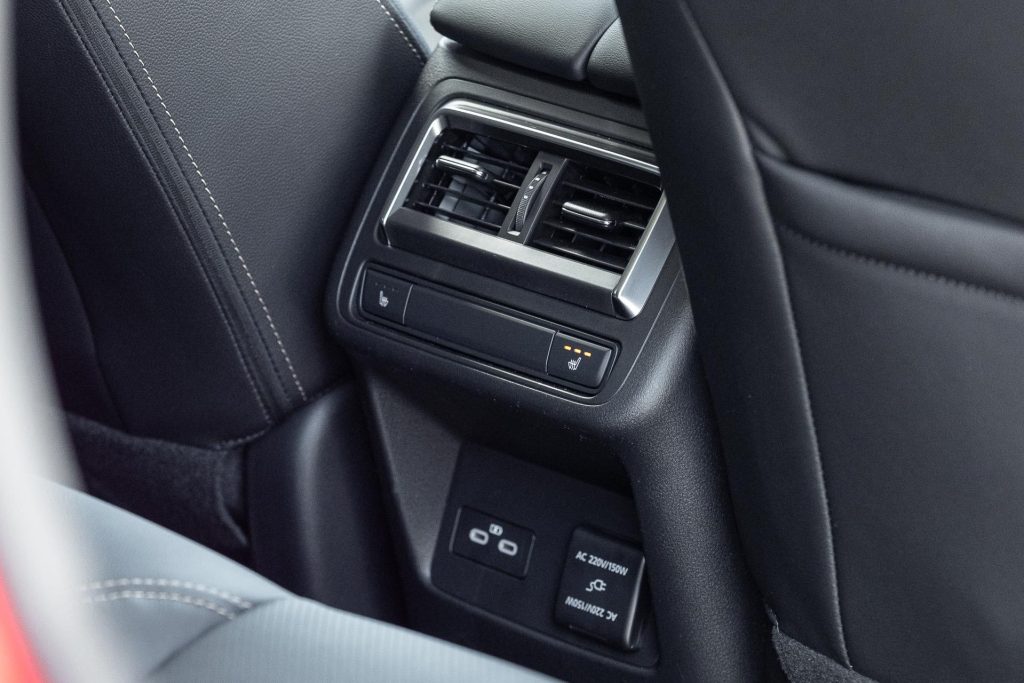 Head round the back and a gesture controlled power tailgate gets you into a well shaped stowage area totalling 470-1150L. We fitted golf clubs in sideways, just, and a fold-down trundler easily without split folding.
But if you need to, this is simple, and leads to an all-but-flat load space. It's a similar luxo look in the boot, with thick quality carpets, just like those seen throughout the cabin. Beneath the floor is a space saver spare.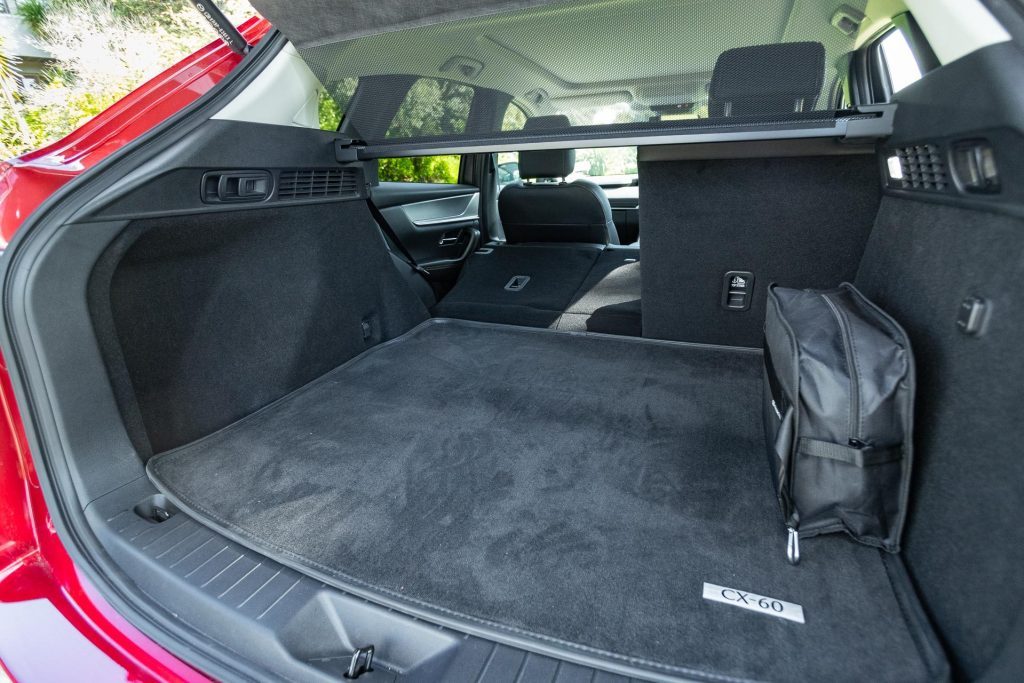 No touchscreen – viva la difference
A rotating central controller runs the infotainment set-up and is fairly intuitive in use. Plus, there are some shortcut buttons which makes things easier.
And on that, there's a separate row of buttons below the touchscreen and those control the HVAC set-up. So it's easy to turn on heated seats and steering wheel in this.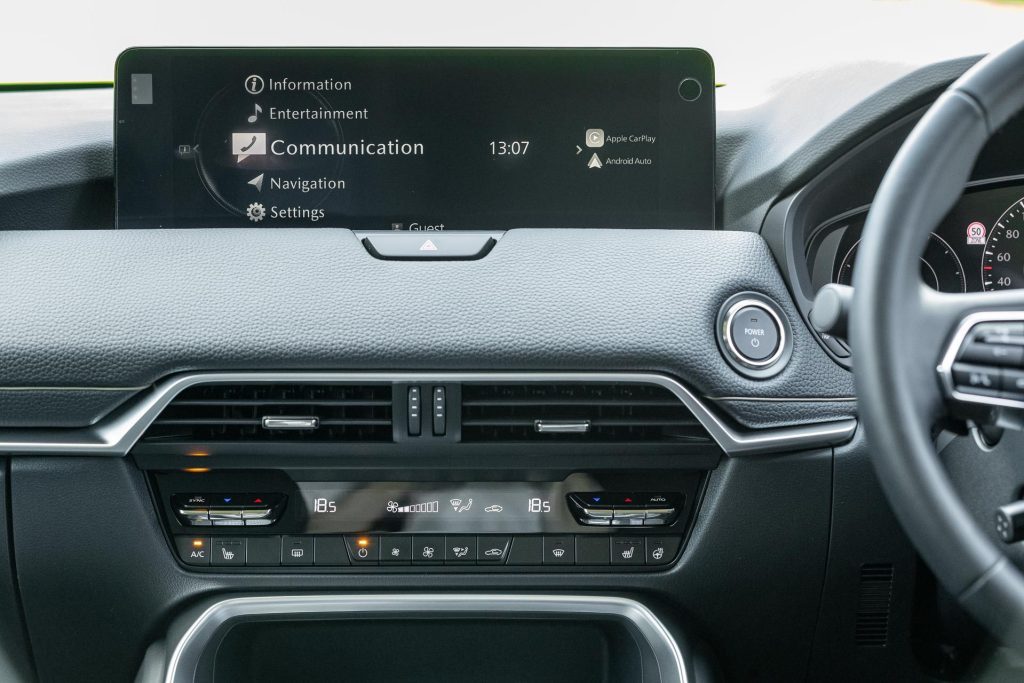 The vehicle also has shift paddles that actually change gears rather than brake regen which is within the central screen menu. There are two options, regular and increased regen.
We left it on regular. In some vehicles the regen can affect feel at the brake pedal and that's the case here.
While this has a fair amount of heft to the steering, it compensates by being easy to guide down the road, within the bounds of it being a solid SUV. Still, it will take a truly decent serve into bends and hold steady at a clip without running wide of the line.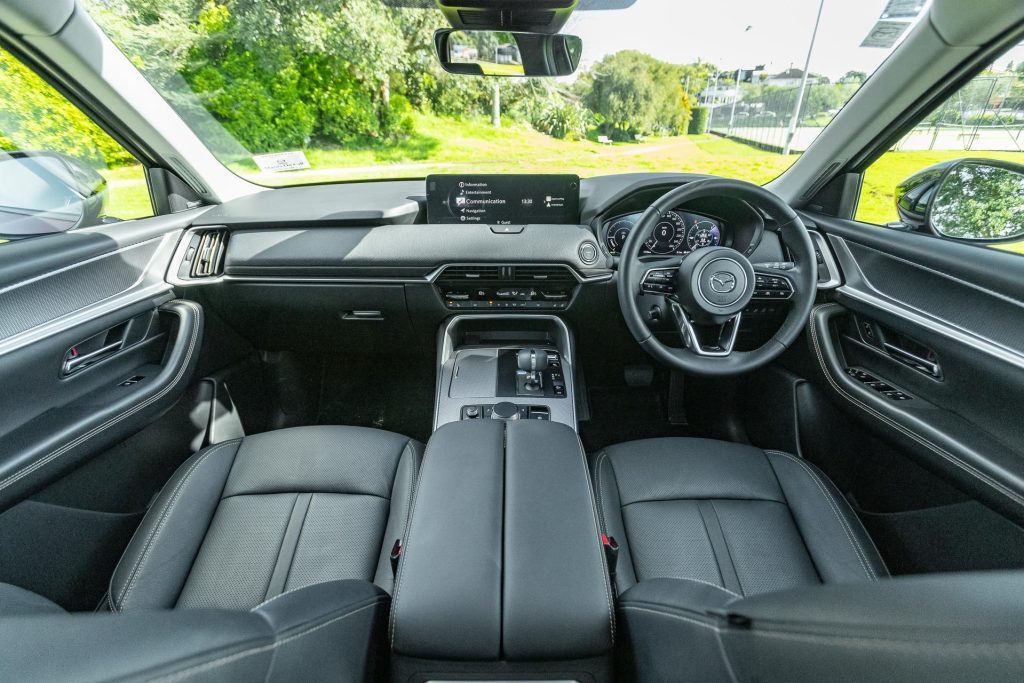 It may be hefty but the weight is well distributed and there's that rear-drive bias. Push further and it isn't quite as happy.
The suspension is fixed and firmish but at slower town speeds it isn't overdone and on open road running the added suspension travel is appreciated over big dips. Steering you might imagine is slow with 3.25 turns between locks but it doesn't come across like that.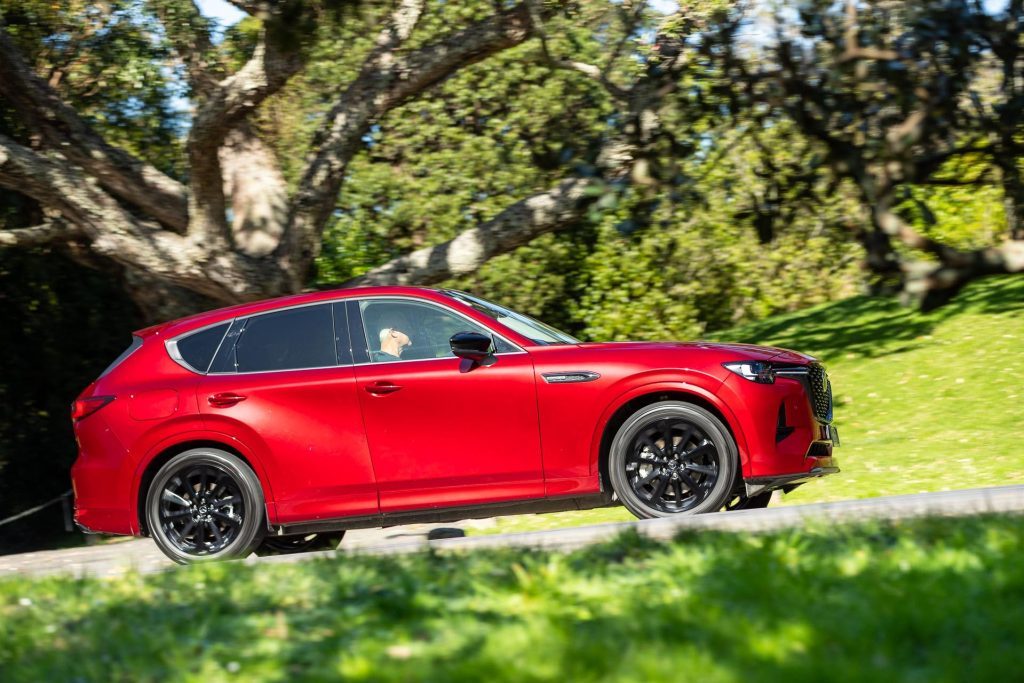 Only the Takami PHEV is better specified than the Homura variant. That gets special white interior treatments which frankly we'd worry about marking.
Aside from items already mentioned, Homura comes standard with a panoramic powered sunroof and blind beneath, front and rear sonar with 360 degree monitor, an unobtrusive head-up display, privacy glass, sat nav, Qi charger, heated rear seats with recline function, and just about every safety item you could think of.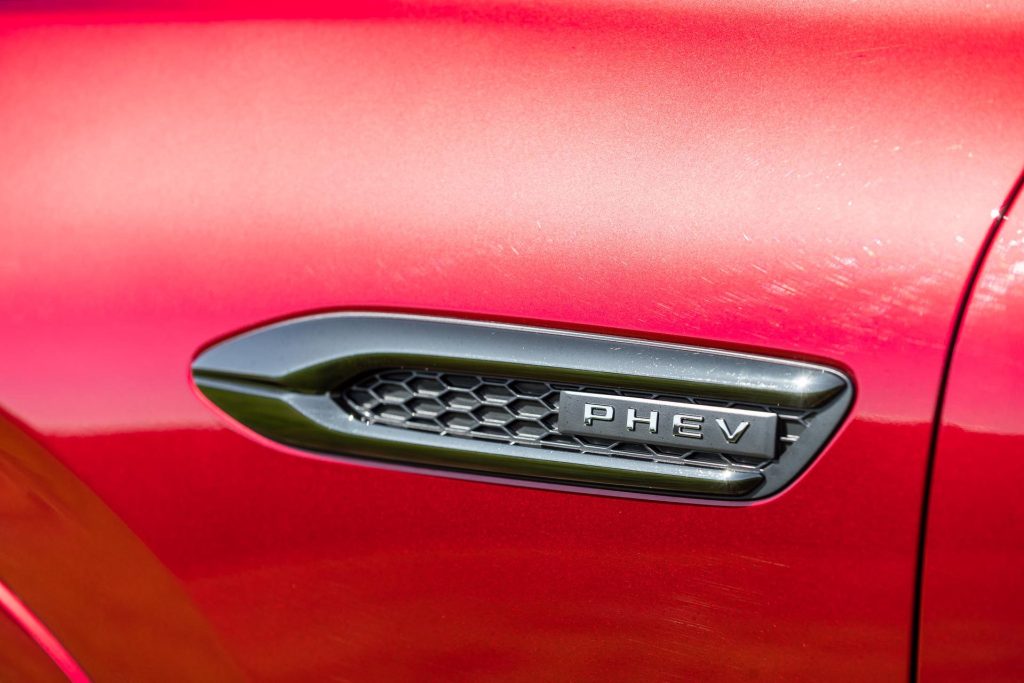 As part proof, this has a five-star ANCAP rating. Turning off lane keeping is worthwhile because it's annoying out of town; this you do by going to settings in the safety area.
With pricing between $79k-$90k, the CX-60 sits in the middle ground of available plug-in SUVs. There are cheaper options like the MG HS for as little as $50k, while the Outlander range spans $63k-$80k.
CX-60 is however a more premium offering than those. It undercuts Santa Fe PHEV too while Sorento PHEV is a similar price. Otherwise you need to spend in the region of $110k-$115k for more comparable Euros like the Audi Q5, X3 and GLC.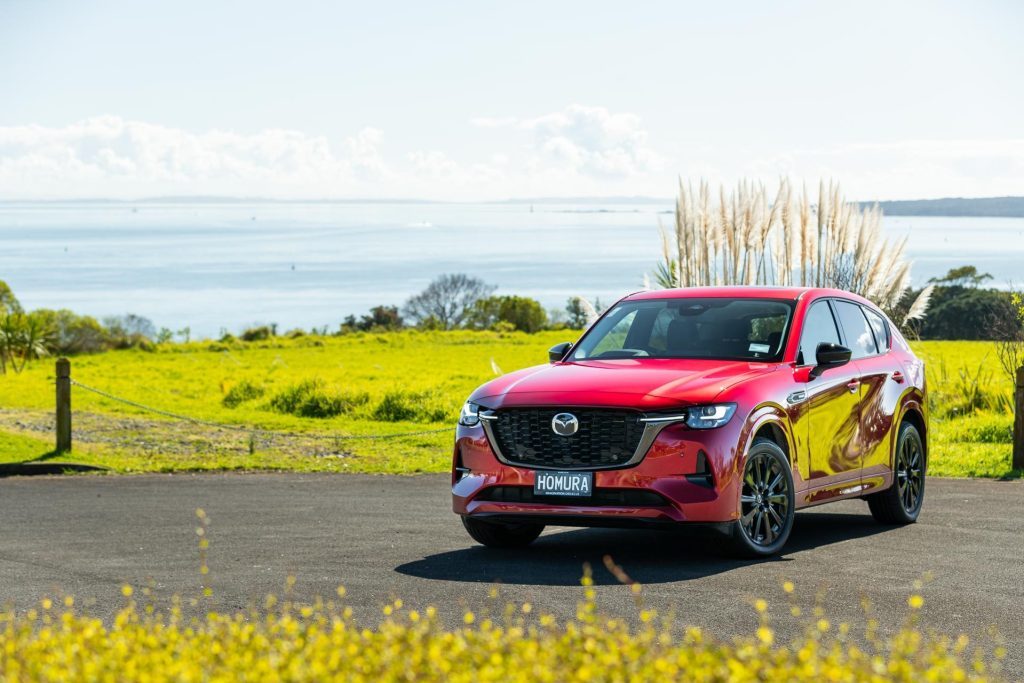 At $87,990 with five years of warranty and free servicing, and eight years of battery back-up, this Mazda CX-60 Homura PHEV will have the Euro opposition scratching its heads and deservedly so.
Model
Mazda CX-60 Homura PHEV
Price
$87,990
Clean Car Discount
Neutral $0
Engine
2488cc, IL4, DI
Power/Torque
241kW/500Nm
Motor
single, 129kW/217Nm
Turning Circle
10.8m
Battery
17.8kWh
Range
63km
Drivetrain
8-speed automatic, on-demand AWD
Fuel Use
2.3L/100km
C02 Output
54g/km
0-100km/h
5.87sec
80-120km/h
3.84sec (109.84m)
100-0km/h
34.76m
Stability systems
ABS, ESP, TV
Safety
AEB, ACC, BSM, LDW,
RCTA, ALK, AHB
Luggage capacity
477-1148L
Tow rating
750kg (2500kg braked)
Service intervals
12 months/15,000km
Wheelbase
2870mm
Warranty
5yrs, unlimited km
ANCAP rating
5 stars (2022)
Weight
2139kg (claimed)