They're a big deal in European cities are minivans and dimensionally you can see why. This particular example, Peugeot's newly arrived Partner, is just 4.4m long in Standard guise and yet will tote nearly 3.5 cubic metres of goods. Or two standard Euro pallets if you like.
Plus it has a turning circle of 10.8m so doesn't require three-point turns for most about-face manoeuvres. Think of it as a compacted and less expensive version of Peugeot's Expert van, without quite the load capacity.
Partner has essentially the same dimensions as a compact car, but it has 10 times as much load carrying prowess and costs little more. It won International Van of the Year when it first launched in 2019.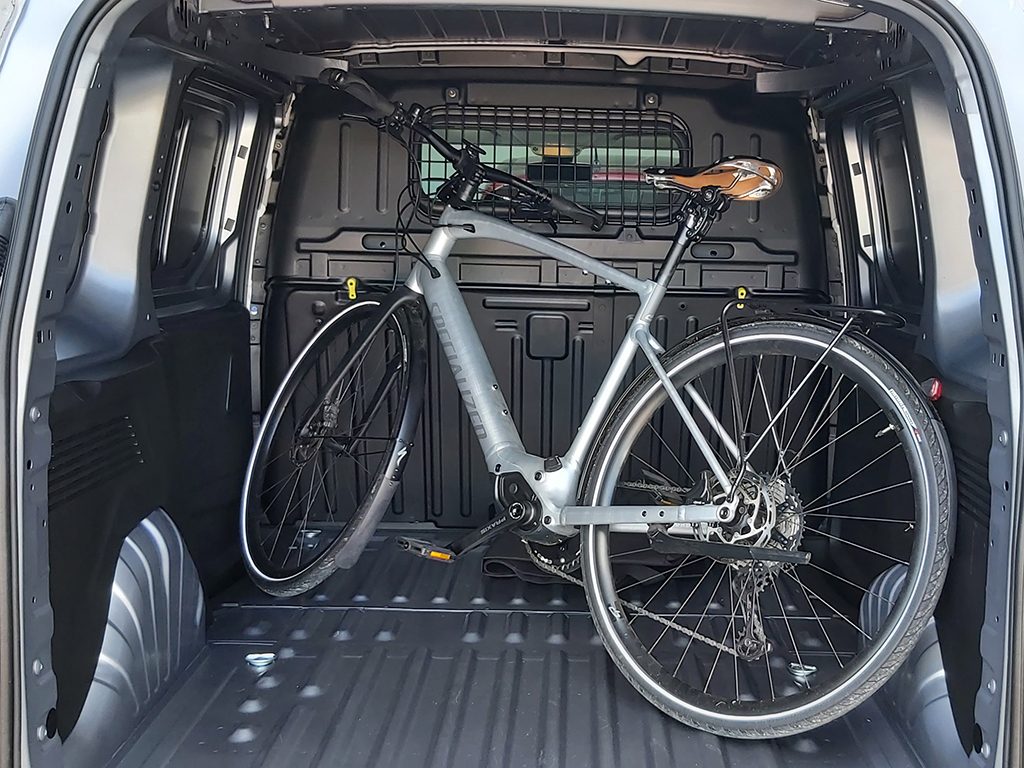 Perhaps being so car-like is Partner's key to its likeability, with most of the usual safety prerequisites. It even drives like one, quietly, comfortably. No really, it does, despite its height of 1.84m. And you'd expect on-road competence because it has the same EMP2 underpinnings as a 3008. Well the front section at any rate; the rear uses a development of the old platform. That allows it to tote loads of up to one tonne in weight, and it can tow braked loads of up to 1050kg as well.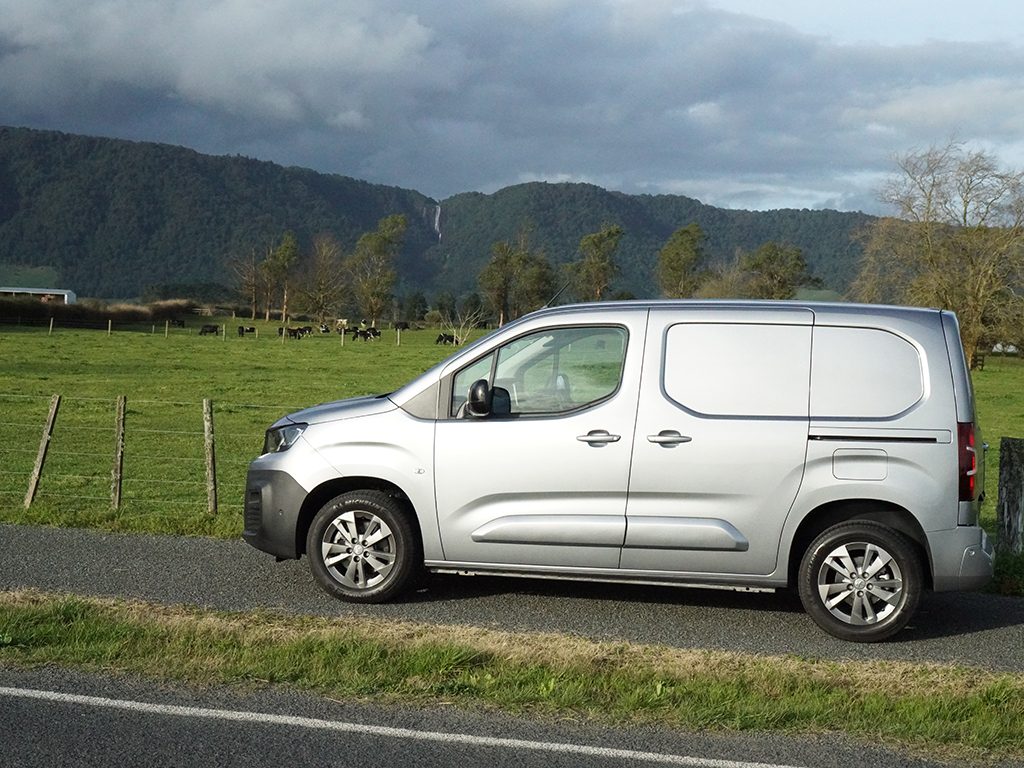 What you don't get are as many seats as a compact car, room only for three people, and visibility when peering out through the interior rear view mirror is somewhat iffy. Nil really as those barn doors at the rear which open handily to 180 degrees aren't exactly flush with glass. This takes a while to adjust to but a reversing camera and reasonably big external rear view mirrors compensate reasonably well. It's simply a matter of reimagining things.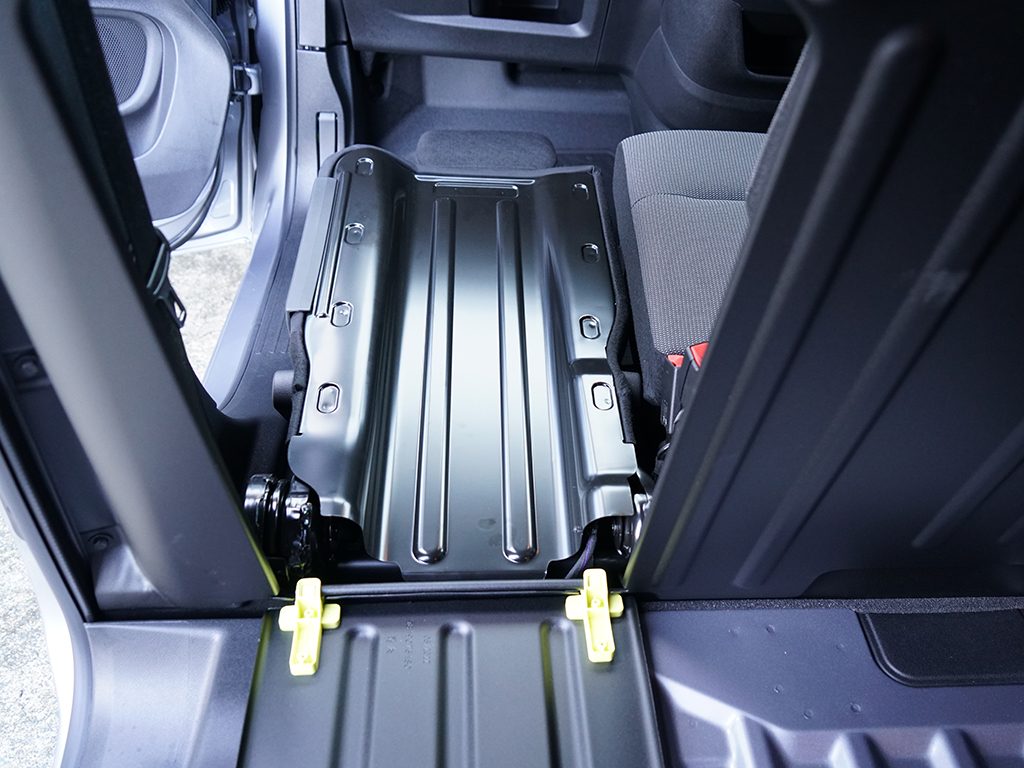 Two models one petrol motor
Peugeot is offering two variants of its new small van, a Standard and Long, the latter with extended wheelbase (2975 vs 2785mm) and a little over a half a cubic metre more of interior room for the business clobber. The standard model, pictured here, costs $46k and the Long version is $3k extra. Rivals include VW Caddy Cargo which kicks off for slightly less but isn't quite as capable in the load lugging stakes, and Renault Kangoo which is in for renewal next year.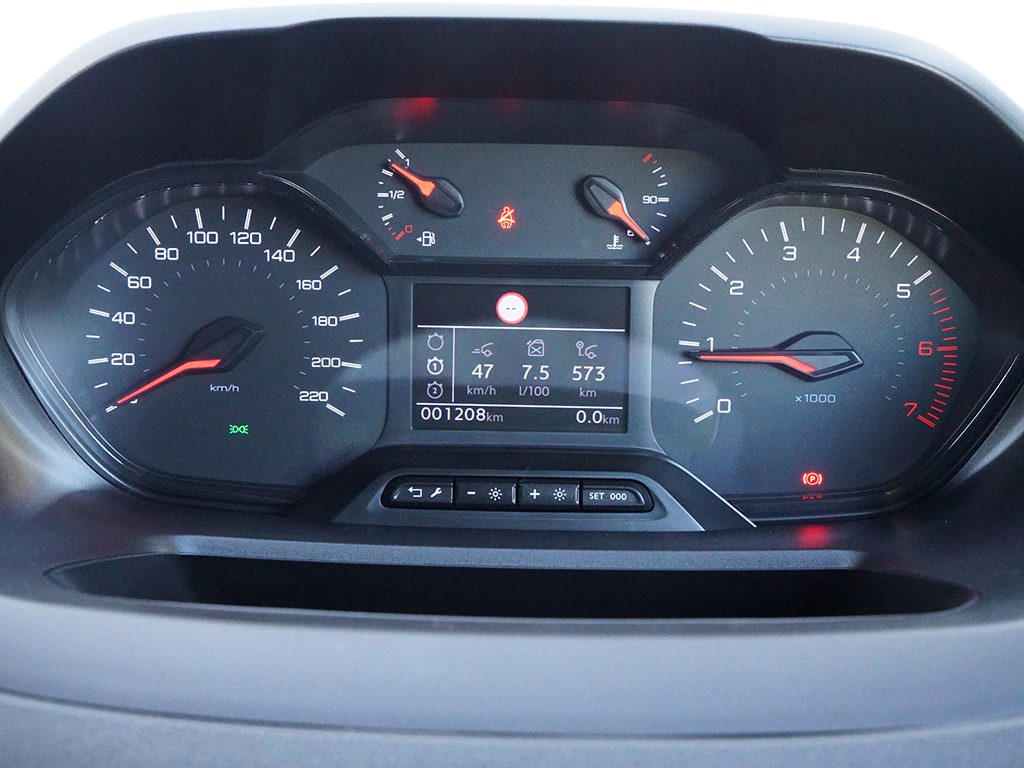 Because diesel is becoming a dirty word in Europe, the only engine on offer here is the Pure Tech 1.2L turbocharged triple hooked up to an eight-speed automatic transmission. There are paddle shifters too, though the auto does just fine on its own.
The Standard version is well enough specified, particularly for a commercial entity. While it misses out on adaptive cruise control, there's standard cruise and most of the expected 'car' safety features are present, including autonomous emergency braking with pedestrian detection, blind spot monitoring, lane departure warning and lane keeping. There's even hill start assist. As mentioned, there's a backing camera, and also front and rear sonar to help with parking. Traffic sign recognition is proving increasingly handy too.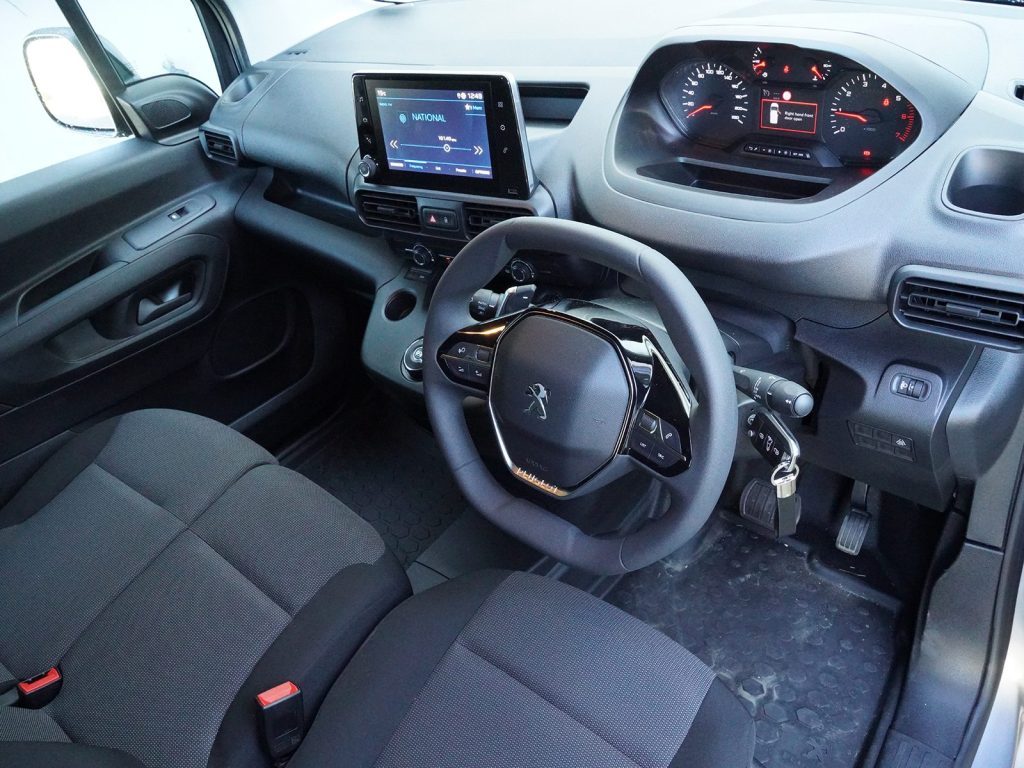 Inside is right up to speed, with Peugeot's clever i-cockpit set-up a feature. A small ovoid steering wheel (flat on the top and bottom, rounded elsewhere) means you view the instruments above the rim and just below the screen, making for fewer visual distractions. Helping is an actual volume button for the audio, though it's a bit of a stretch, separate controls for the HVAC system and an eight-inch touchscreen compatible with both smartphone types aimed at the driver. There are remote volume controls on the wheel, and cruise is on a wand attached below the wheel.
Entry and exit are top notch, the large doors making for a sizeable opening, so it's a snip to slide in and out. Mention of sliding, both side doors open this way, manually operated, and this makes normally hard to reach items easy to access. Same same with the rear barn doors which open to 90 degrees. Unclip the hinges and they open to 180 degrees which can be handy dealing with goods in close quarters. There's a large bulkhead between the cabin and the load area, the two connected by the Multiflex seating system.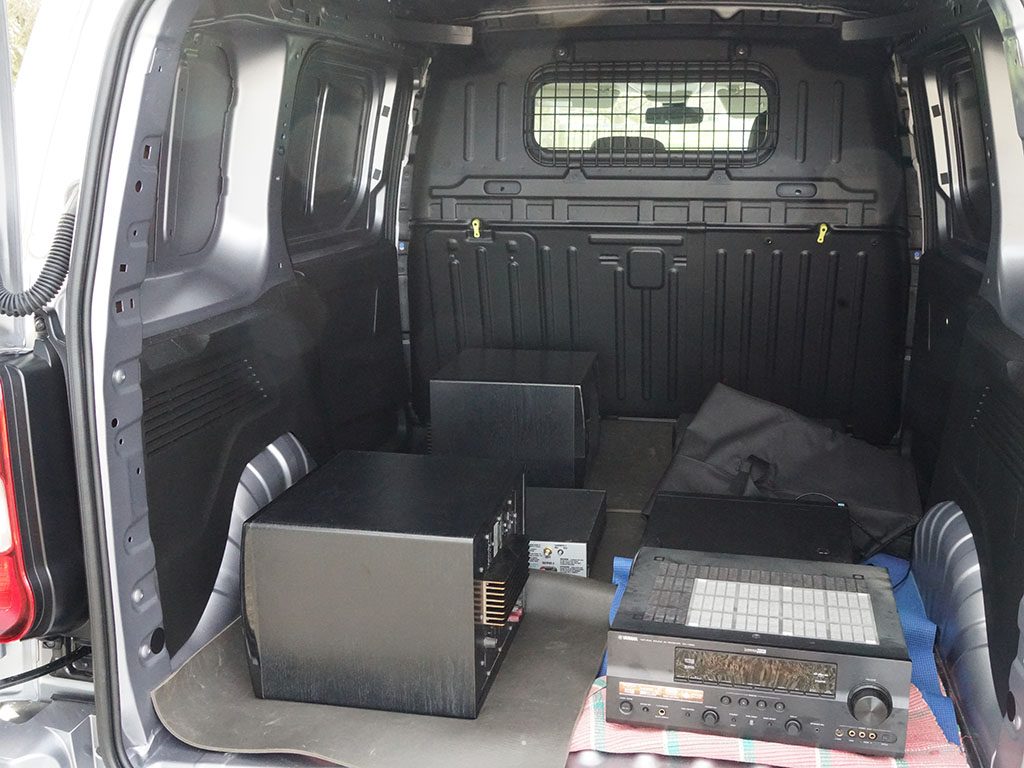 The floor of the Standard model is unlined so we threw down a few rubber mats when carting a load of unwanted electronics from a mate in the B of P back to Auckland. We didn't need to make use of the six securing rings to lash things down as the rubber mats kept the load from moving around.
The LWB variant gets floor protection as standard.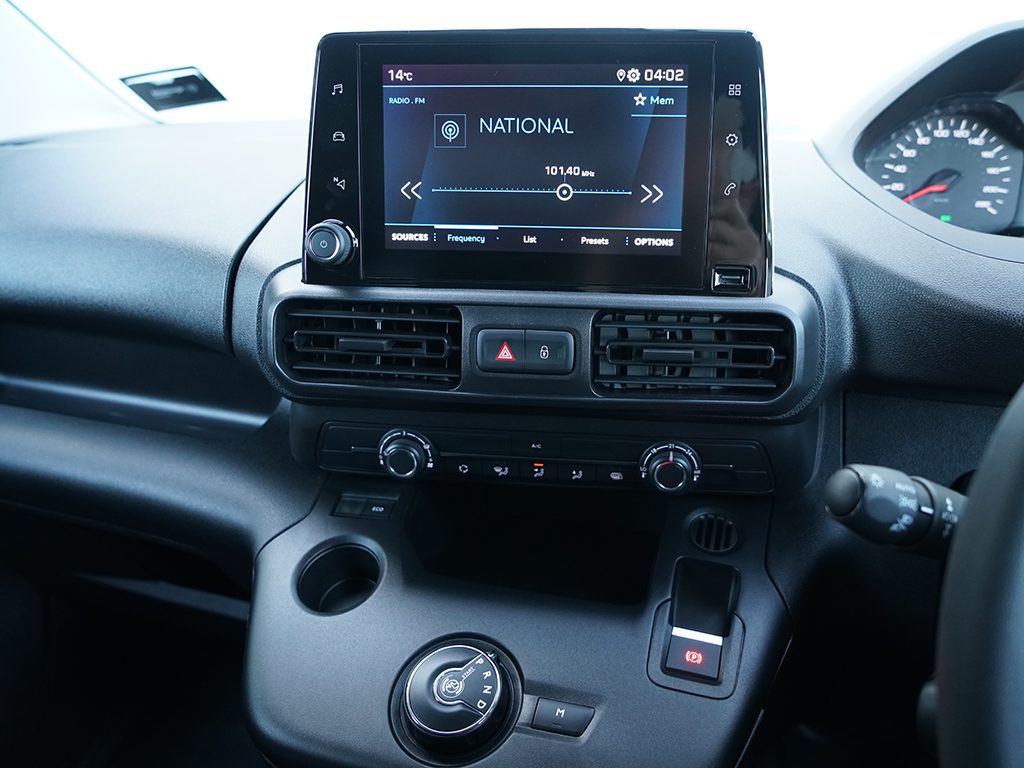 Just as happy schlepping at speed
This is a snip to drive in town, its turbocharged engine beavering away happily below 2000rpm – peak torque is developed at 1750rpm – and the eight speed auto utterly unobtrusive. A comfy driving position and good forward visibility help with navigating congested streets.
The trip down to the Bay was meant to give us a chance to use the expressway right through to Cambridge but we accidentally exited early which gave us the opportunity to check out the Partner's dynamics. This feels car-like in the way it turns, and it's quite lively in the corners. The ride is quiet (in cabin max of 73dB, Energy Saver tyres help) and is surprisingly compliant when unladen.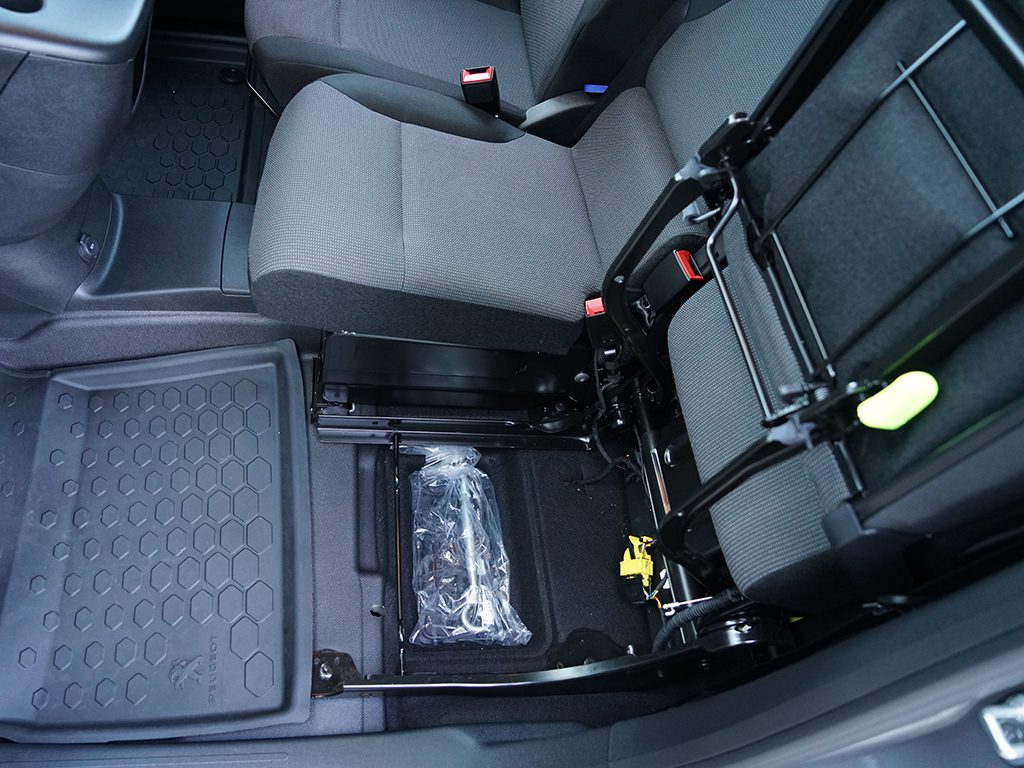 It doesn't feel heavy either and Peugeot quotes kerb weight of 1320kg. That probably explains why the wee 96kW/230Nm 1.2T triple feels entirely adequate for the job. Not only does it get up to speed with little effort and not many revs but it also overtakes convincingly enough. Neither the 0-100 nor the overtaking figure breaks any records (10.6, 7.8sec) but then most regular delivery vans we've driven are hardly fireballs either. Because of its light weight and the fact that it isn't very tall, we'd imagine the WLTP-rated combined fuel figure of 6.7L/100km is probably achievable. On the open road cruising at 100km/h the motor is ticking over at an even 2000rpm in eighth and fuel use over the long haul we recorded at 7.5L/100km. At times on the expressway we saw figures in the fours.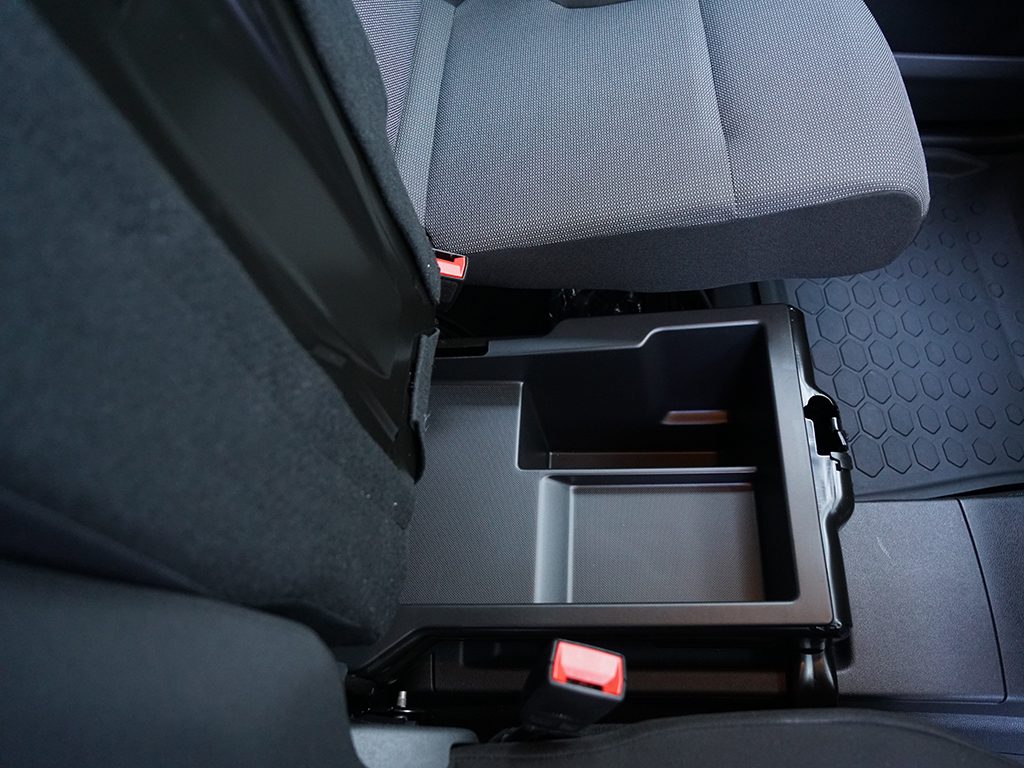 A few other notables
This has a clever "Multiflex" seating system up front, a sort of two plus one affair. The pair of passenger seat backs both fold over, the outer one making for a long load facility, meaning Partner can swallow items just over 3m in length rather than just under 2m if the seats are in use. It also increases load carrying capacity from 3.3 to 3.8 cubic metres. There's a load protection cover to keep things clean.
The outer seat can also be folded upright to the seat back, so taller items like pot plants can be carried up front. The middle seat has a storage bin beneath, and folding the seat back down reveals a tray table that pivots and can be used as a handy laptop desk or small meal table.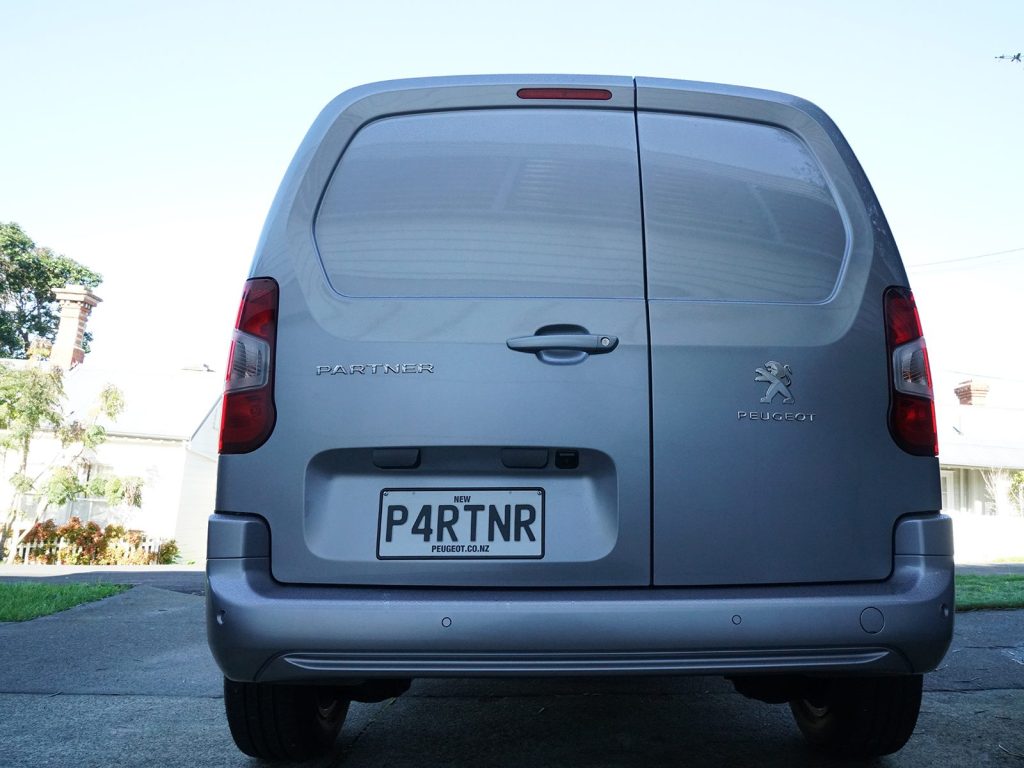 Overall this is a convincing package, living up to its claims of car-like comfort, drivability and safety, all in an economical and practical package. If an environmental footprint better than Euro 6d is important to you, within about six months a fully electric Partner (Standard and Long variants) will dot down here. Expect it to have almost 300km of range, and it will qualify for the Clean Car rebate.
Meantime the petrol Partners are covered by a five-year/100,000km warranty that includes five years of road side assistance. A three-year/60,000km service plan costs $1290 while the only other cost items are metallic paint ($550) and a 'Look Pack' that's fitted to this car comprising 16-inch alloys, gloss black wing mirror shells, and body coloured rear bumper, side rubbing strips and door handles ($2500).