Italjet reinvents the Dragster for the 2020s, complete with its sci-fi styling and out of this world suspension. It's one for those that desire something different.
Italjet is a firm familiar to few but we wanted to ride its Dragster model as soon as we saw it; I mean, who wouldn't? If you're not one for the neo-retro scooter look, then this futuristic wee town titan might be right up your alley.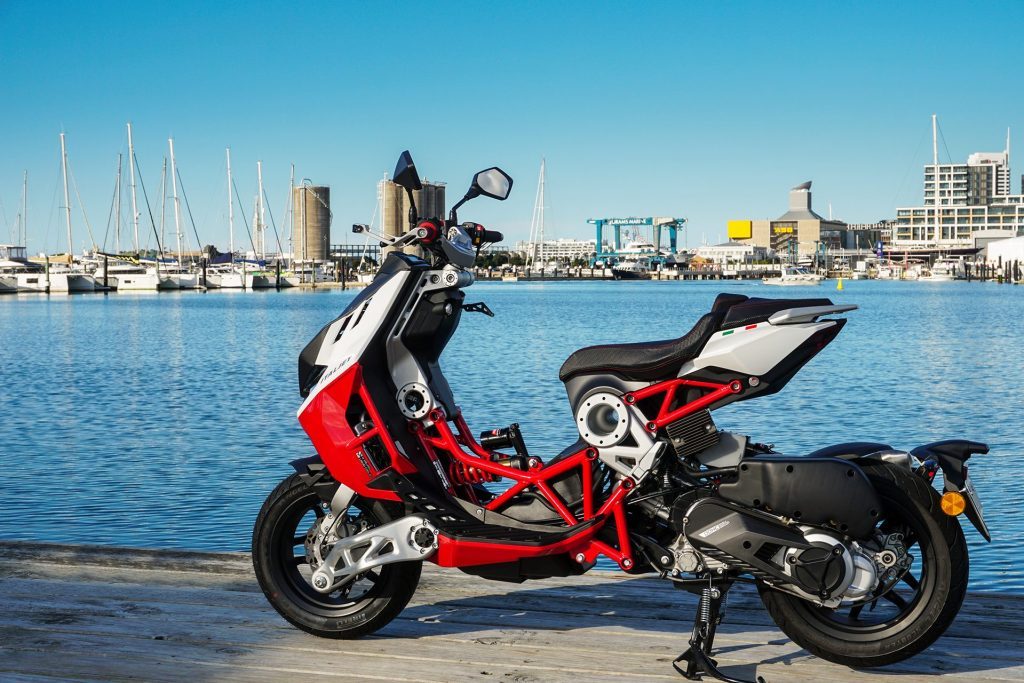 The firm was founded in 1959 by an ex-Ducati racing employee and in 1995 released the original Dragster, debuting a radical hub-centre steering system that uses a front swinging arm and shock absorber to separate steering action from shock absorbing. The primary advantage is upward wheel deflection without stiction, even under braking. Its hub-centre device, dubbed Independent Steering System, uses steering pivot points inside the wheel hub. The company sold 70,000 original Dragsters.
Fast forward to 2019 and it's back, redesigned as 'the new urban superbike'. Er, okay, we guess they mean the look, the CEO explaining the Dragster is "a scooter capable of giving the feeling of a real motorcycle on the track."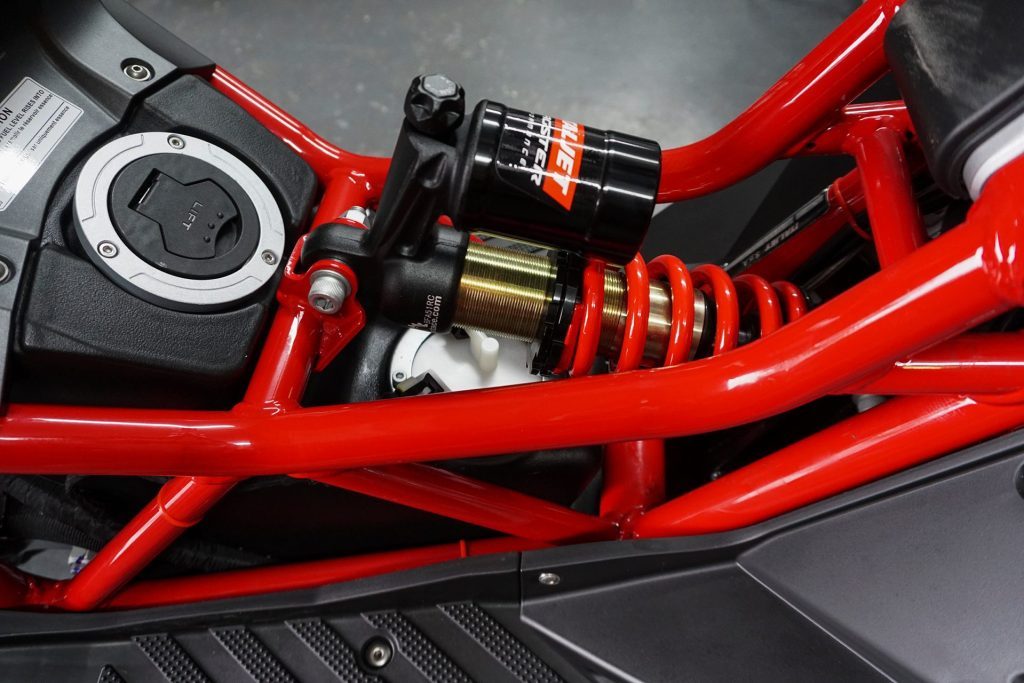 My first ride on this confirmed it's a wee tearaway. It can initially feel a bit skittish at slow speeds but once underway that soon disappears and at motorway pace – it will evidently run to 125km/h – it's definitely more stable than most other small wheeled scoots I've been on, perhaps on account of its unusual Independent Steering System. Hub-centre steering on a scooter though? It's normally the preserve of Italian exotica like Bimota or Vyrus.
Evidently designer Kar Lee liked the styling of the original Dragster from the 90s and wanted simply to update it with a Panigale-like trellis frame and retain that completely different hub-centre engineering to distinguish it from the other scooter riff raff. He certainly did that. It doesn't go unnoticed either; a guy begging for food or coins at an intersection commented "Wow, unusual suspension". Well spotted.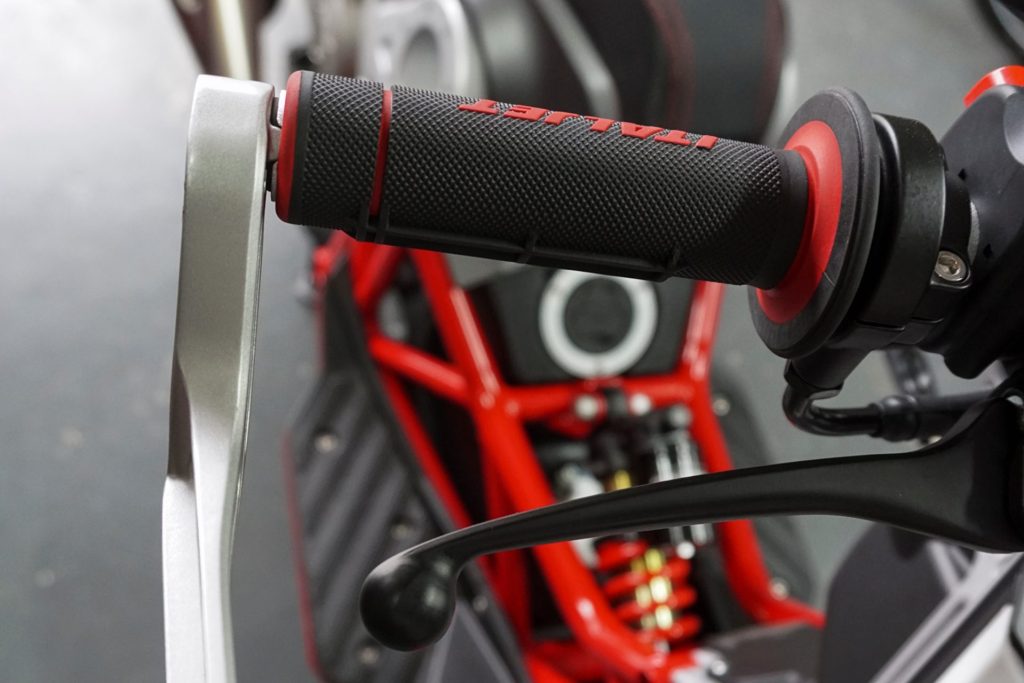 He's on the money too. Slam on the brakes and there's simply no dive, distinctly weird on any bike. Brake action is impressive too, something you don't expect on a scooter. But then it does have a 200mm mid-mounted Brembo front disc (up from 175mm), along with ABS. The suspension components are by Paioli. Italjet enlisted the services of ex-MotoGP star Andrea Dovizioso to help develop the new Dragster range (125 and 200 models, only the latter coming here). Hence, it handles. The starry Pirelli rubber certainly helps.
The latest incarnation of the Dragster was shown off in late 2019 as a First Edition offering, and it quickly sold out. A limited edition blingy black and gold colour combo was available thereafter and that run went quickly too.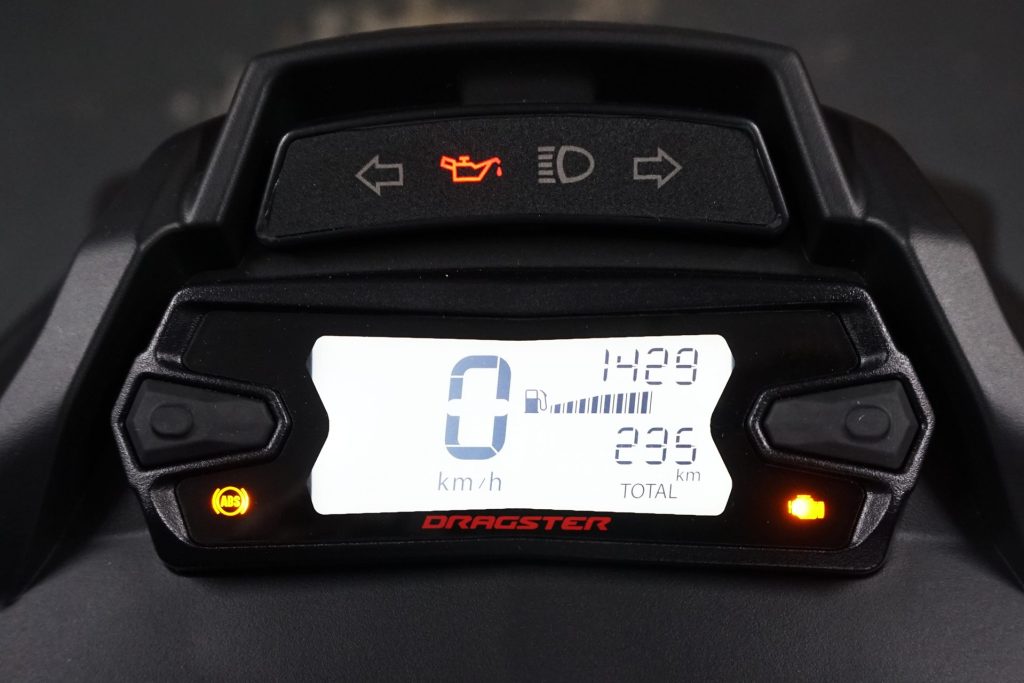 The company is said to have taken thousands of orders since. Here as a 200 it goes for $9949. You can choose between red, yellow and black livery. A retro-styled Vespa 150 can set you back $8000 so this doesn't seem like an inordinate amount more for radical styling and engineering, and the added zip. It certainly is the antithesis of a Vespa, though that brand uses a unique front end as well. However, it isn't immune to dive like this one is.
There's another point of difference from other scooters and indeed most motorcycles; the front suspension mechanism, part of the ISS, is a monoshock system. It's clearly visible between the running boards and is adjustable for preload, as is the rear. The front end is reasonably compliant, the rear less so, though we didn't adjust spring rate as it required a C spanner. A firm ride on an Italian motorbike, however, is hardly rare, given everyone rushes around like mad things over there.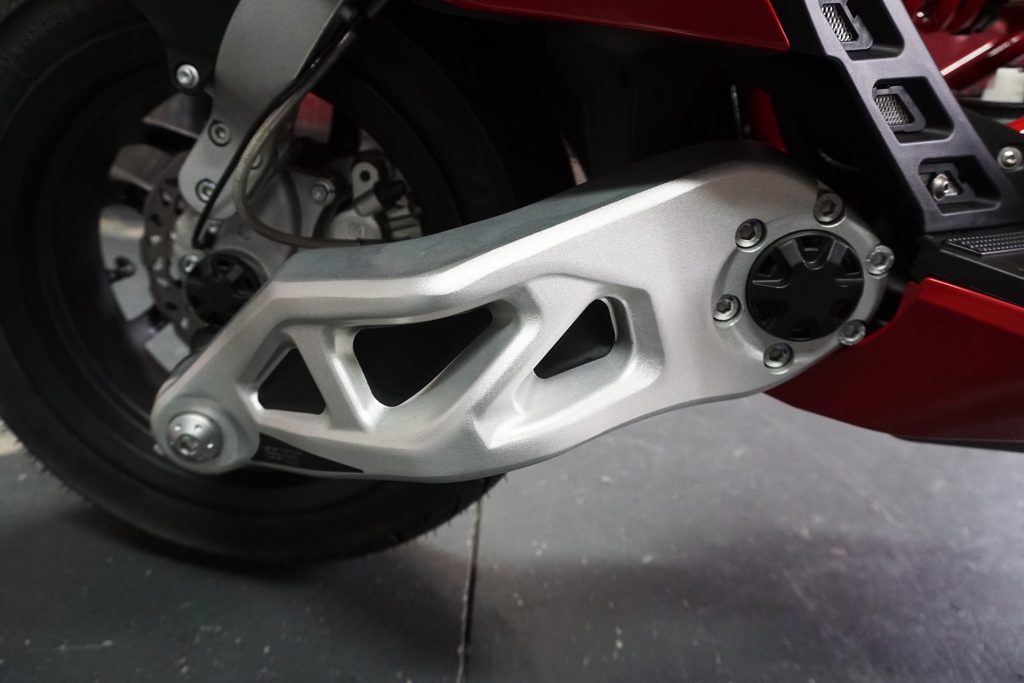 There have been delays in Dragster production due to Covid and the need to have the latest model meet EU 5 emissions regulations. But it's here now, and the looks are almost sci fi. About the most conventional aspect is the engine which is mounted in the usual place for a scooter, in a wee box above and ahead of the rear wheel, connected to it by CVT.
Inside the black box is a 181cc single-cylinder engine producing 15kW and 16Nm, propelling a machine weighing 112kg dry. It can get up and romp for a middling displacement scooter and has no problem gapping the line of traffic behind you at the lights. And it's the same on the motorway, this diminutive thing easily doing an indicated 110km/h and keeping up with the traffic flow.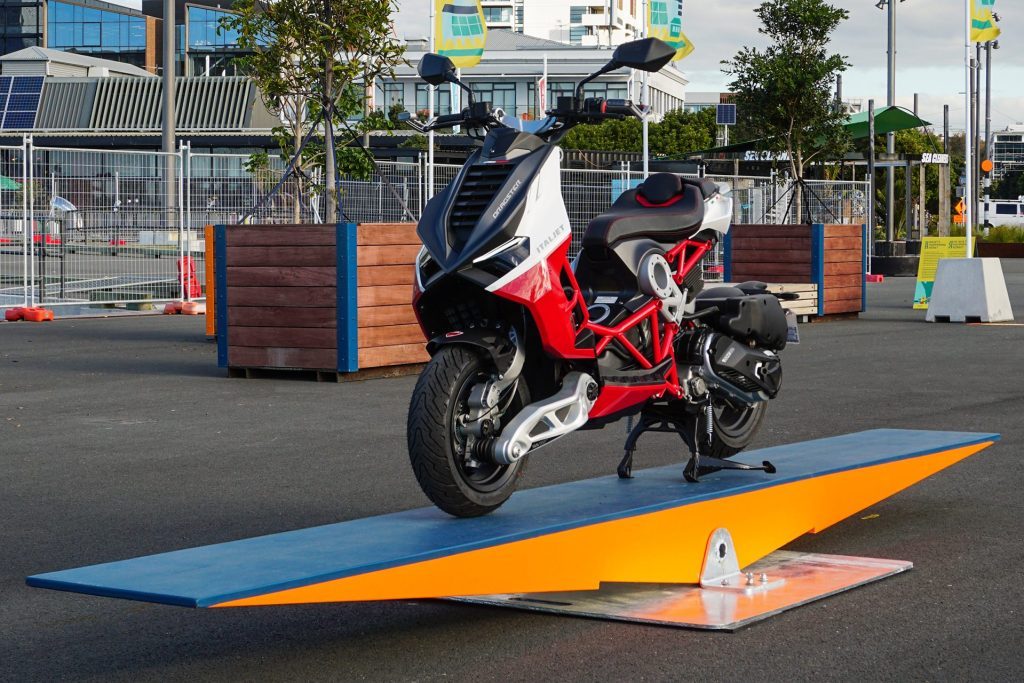 Special features include, get this, MotoGP-style handguards – no, really – an aluminium front swingarm, a flash seat with red piping, and a centre stand. There's no side stand but you get used to that. It also comes with a vestigial seat for a pillion, along with footpegs.
The Dragster is an amazing example of Italian ingenuity, and kudos to Italjet for updating the scoot for the 21st century. This affordable wonder comes with a two-year unlimited-kilometre factory warranty.
If you want a left-field scooter, this be it, look no further.
Model
Italjet Dragster 200
Price
$9,949
Engine
200cc, liquid-cooled,
fuel injected, single
Power/Torque
15kW/16Nm
Drivetrain
belt final drive
Safety systems
ABS
Seat height
770mm
Weight
112kg