The third-generation discovery is about to go on sale in New Zealand. Will it be the life of the SUV party? Our first New Zealand test suggests it will raise expectations of all things land rover.
A few years ago, I recall Ford boss, Sir Alex Trotman, prognosticating that within a decade there would be just six major car makers left after all the rationalisation ended. Which indicates there's a fair amount of corporate raiding ahead in the near future, or else he was just dead wrong.
But while the price pages of NZ Autocar still number several, there's plenty of takeovers either completed or underway. Ford has assimilated Aston Martin, Volvo and Jaguar, though not without hitches. Aston is yet to prove profitable, and Jaguar, despite some outstanding product, is still looking unsteady. While the cars themselves now drive superbly and are well screwed (and glued in some cases) together, the public still perceives the designs as too heritage-laden, too yesteryear, too grey-power brigade. Which is why we've been seeing some bold new concept Jaguars at recent motor shows. Hopefully, some of Ian Callum's snappy new designs will make it to production before Ford loses patience over Jaguar's haemorrhaging and considers the coup de grâce.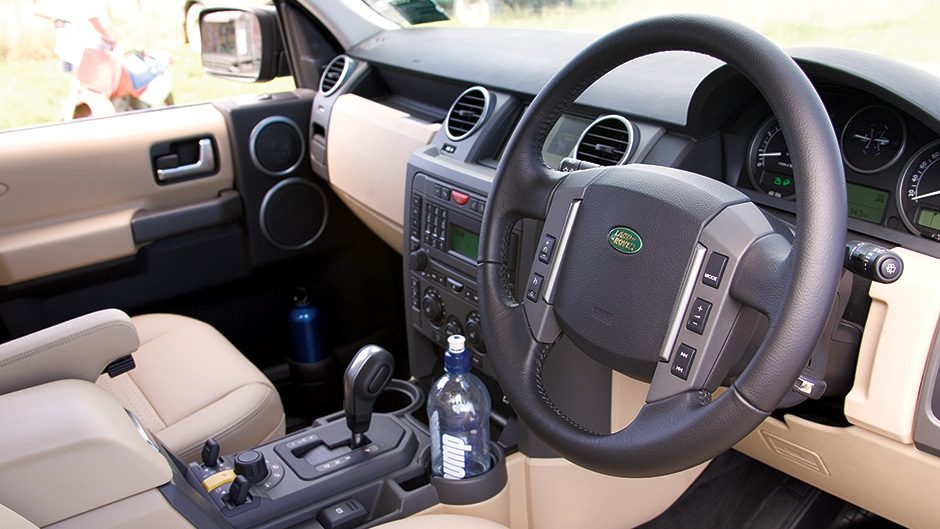 Still, in the interim, others in the Ford fold are benefiting; the fruits of their labours are being transplanted into what must be one of their better purchases, Land Rover. Scored from BMW during its exorcising of Rover, the Green Oval badge fits neatly (and symmetrically) into Ford's product portfolio. Established name and off-road credentials – and BMW had already spent wads improving the brand, inserting its own V8 into the Rangie, for example. Since Ford took over, the first major product offensive from Land Rover is led by the Discovery 3, launching here about now. Ford borrowed from the Jaguar parts bin, selecting its considerably less expensive but no less great V8. In the Disco, it is actually a bored version of the 4.2 litre Jaguar engine that powers the S-Type and XJs. Ford also collaborated with Peugeot to develop a stormin' 2.7 litre V6 turbodiesel, which replaces the emphysemic five-cylinder 2.5 litre TD5. So two hot new powerplants to kick things off. And matching six-speed automatic ZF trannies to boot.
When we last took a look at the Gen II Disco, in TD5 mode, we found its performance lacklustre (actually one of the slowest vehicles we had ever tested, and one of the worst stoppers). We also felt Ergonomics 101 cannot have been an employment prerequisite for the designers, if control layout was any indication. Entry and exit were problematic too.
Its replacement is similar only in that it has the same name: the rest is a revelation by comparison. It is a totally superior all-round vehicle, particularly for day-to-day use, so much so it may as well be from a different firm. Which it is, with Ford's influence instead of BMW's! Think Range Rover Junior at $50K less, and you're close to where the Disco 3 is at. Already round here there's talk of it being NZ Autocar's fave SUV for 2005. Seems we can't get out of COTY mode.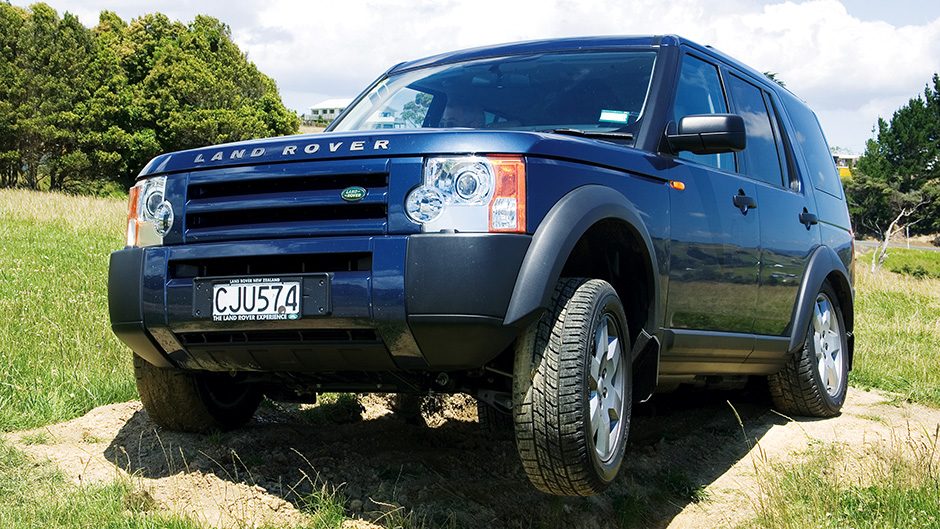 The Land Rover design team more or less started afresh here. New chassis, new body (though distinctively a Disco), new drivetrain, new suspension, new approach to off-road capability, and new controls. There has been little carryover of anything other than the basic boxy shape, with its characteristic stepped roofline. This is arguably the most successful product re-branding for Land Rover ever, at least in our eyes. The face apes that of the Rangie, with similar headlamps, while its sizeable rump reminds somewhat of a Volvo wagon. No rear wheel on the fifth door, like the Disco of old; this has relocated to the underside of the vehicle, angled up slightly at the rear so as not to interfere with the departure angle. Good stuff, as it cleans up the appearance of the Disco no end, function dictating form.
The designer didn't shy away from a touch of asymmetry either: the rear door is a two-part affair, with an upward opening top section of glass, and a downward opening metal tailgate. The glazed section extends further down on the right side, which facilitates loading of small goods. At the supermarket, you need only raise the glass and hurl the comestibles inside. This is good, but what's even better is this makes it a wicked weekend sports stadium. Raise the glass, lower the metal section, and you have a weather-proof seat for three. In good weather, the small fry can clamber up on the roof for the best view of little league in the house.
Other bits of clever or unusual design include much larger doors for improved ingress (note the novel interrupted waistline); vastly improved overhangs over the old Disco, which had a lumbering look; a bigger glasshouse that improves cabin spaciousness; and an air intake vent on the right fender, but none on the left. From an on-show perspective, Land Rover's designer, Andy Wheel has done a swell job admixing the traditional Disco features with those of the 2004 concept Range Stormer. People just gawped at this thing. It has a compact appearance that totally belies its interior space.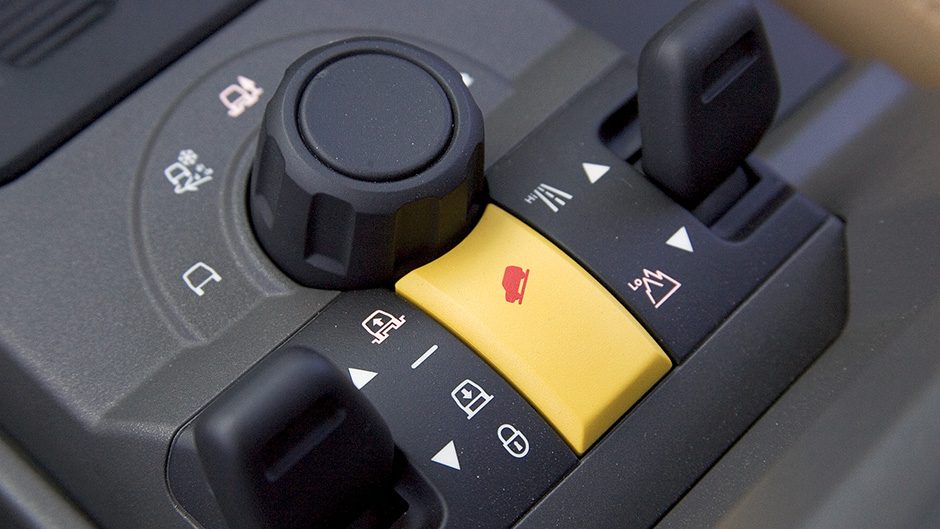 Ease into the cabin and you won't recognize this Disco if you're used to the Gen II model. It's a snip to enter through the back doors too, with the handy lift assist attached to the outer aspect of the front seat-back. You no longer have to peer around the steering wheel for minor controls: everything is sensibly laid out. And it doesn't feel pokey any more; access to the ignition and map pockets, with their pump-ready drinks' holders, is much improved.
Where many SUVs pay lip service to off-road ability, Land Rovers have traditionally been the real deal, and Disco 3 continues in this vein. With its TRS, standard-fit to all NZ models, this takes much of the guesswork out of off-roading. In fact, it will likely encourage owners to become more involved with the four-wheel drive experience, simply because it makes it so much easier. Forget about locking diffs, and engage Hill Descent Control. Just flick the low range setting to the right of the steering column, and select the appropriate 'terrain response' for what's ahead of you. If it's sand, boulders, mud, ruts, grass, snow, or gravel you espy, select the right setting and venture forth. We hurled the Disco at the reference slope on the Extreme 4wd farm in Helensville, and even on the general (road) TRS setting, the Landy just waltzed up. Each time a wheel became airborne, the drive would shift around to the wheels with remaining traction, and it would inch its way up, the copious low-end torque doing a fine job of maintaining forward momentum. It failed only on the last attempt because we had eaten away at the top layer of clay and the underlying substrate was more slippery.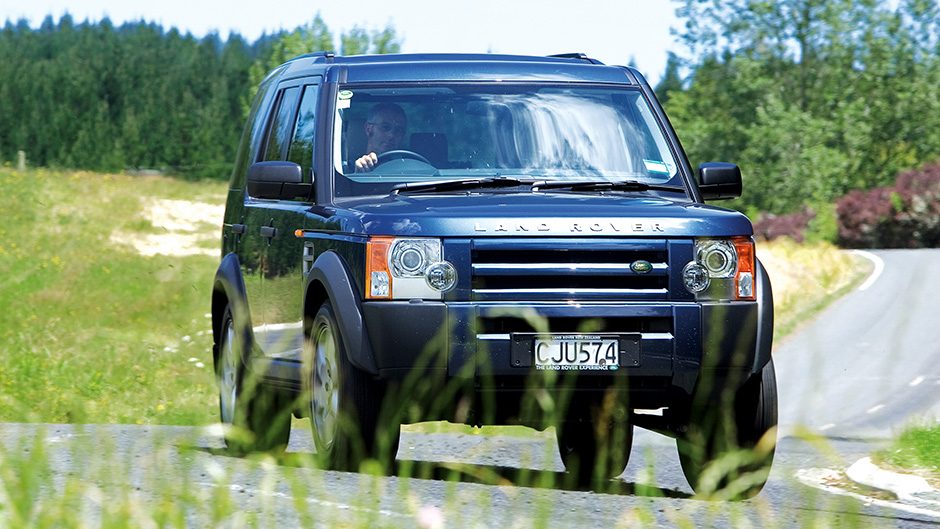 What also impressed was the level of ride comfort over 4wd tracks and its ground clearance (255mm front, 330mm rear, with the suspension raised to the highest level). Wheel articulation, long a Range Rover strength, is no less impressive in the new Disco, which, with its full-chassis and monocoque-body layout, has one of the most rigid foundations around. The downside is its solid weight: fully fuelled it tips the scales at virtually the same point as its bigger sib Range Rover (2600kg). No surprises that the V8 was draining the tank about as quick as Mark Weber's F1 car. Its mean figure of 18.5L/100km included performance testing and off-road work, but also a reasonable amount of open-road cruising. Expect around 16L/100km on average.
Land Rover anticipates the TD V6 to be the bigger seller. Especially since it develops more torque (440 vs 425Nm) at much lower revs (1900 vs 4000rpm). That said, the V8 does a hell of a job, aided in no small way by the superb six-speed ZF automatic transmission.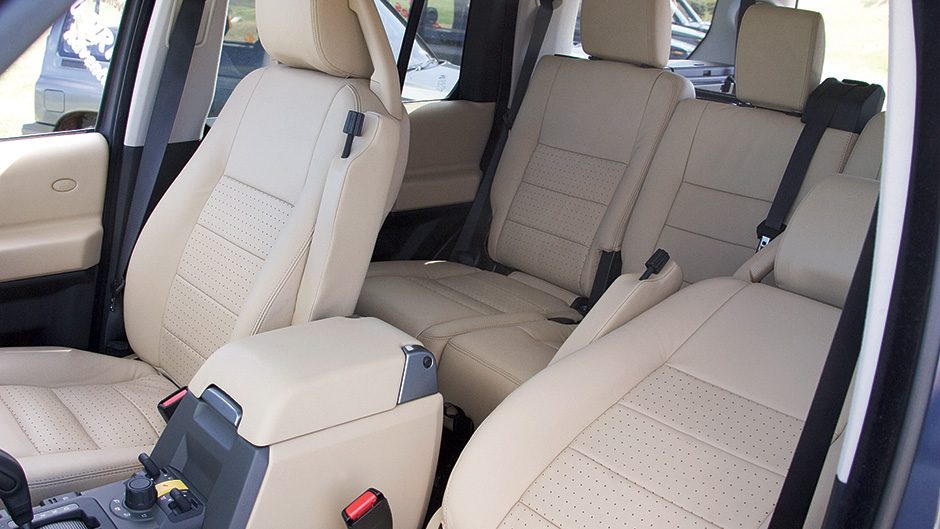 Our Landy wasn't fully run in when we ran the performance figures, which virtually overlayed those of the Range Rover, but it actually feels quicker through the gears, and particularly when in its best operating zone, above 3500rpm. If there's a need for a little speed, it pays to shift the lever across to 'Ds' for the sport position, or better still, work the lever yourself. But for general use, it's responsive enough in auto and is like no other Disco we've ever driven for sheer get up and go.
The other significant technology to trickle down from the Rangie is air suspension, cross-linked in Disco to provide an effect not dissimilar to its forebear's hydraulically operated antiroll bars. With its 255/55R19 Pirelli Scorpion rubber and independent double-wishbone suspension at each end, the new Disco will give rivals like X5 and Touareg a nasty surprise. Not only here but also on the price front. Disco undercuts X5 handily at both ends of the equation, and matches Touareg R5 at the pointy end, though the TDV6 will comfortably outpace the VW. Moreover, its V8 undercuts the Touareg opposition by a healthy margin. And even in base SE format, you want for little. Both this and HSE get smart, foldaway sixth and seventh occasional seats that will accommodate most adults comfortably.
All in all, it bodes extremely well for Land Rover. For at last it has a Disco that can dirty dance and do the quickstep.
| | |
| --- | --- |
| Model | 2005 Land Rover Discovery 3 V8 HSE |
| Price | $110,000 |
| Engine | 4400cc, V8, EFI, 220kW/427Nm |
| Drivetrain | 6-speed auto, all-wheel drive |
| Fuel Use | N.A. L/100km |
| C02 Output | N.A. g/km |
| 0-100km/h | 9.98sec |
| Weight | 2582kg |