The Lincoln Continental was the top of the line offering from the Ford Motor Company in the mid 1960s. And the four-door Convertible was exclusive enough even for Presidents of the time. We check out a 1967 example.
Of all the various car brands Ford has dabbled with during its long history, Lincoln is the only one that remains. It was acquired in 1922 and became FoMoCo's luxury division, a counter to Cadillac, Chrysler Imperial and Packard. Of the Lincoln models, the Continental is most long lived, stretching over nine generations, the first dating back to 1940.
It was one of Edsel Ford's better moves, as it was he who commissioned a Ford designer to style a one-off Lincoln for his personal use. This was to have more European-inspired body styling and it was this design that gave the resulting production car its Continental name.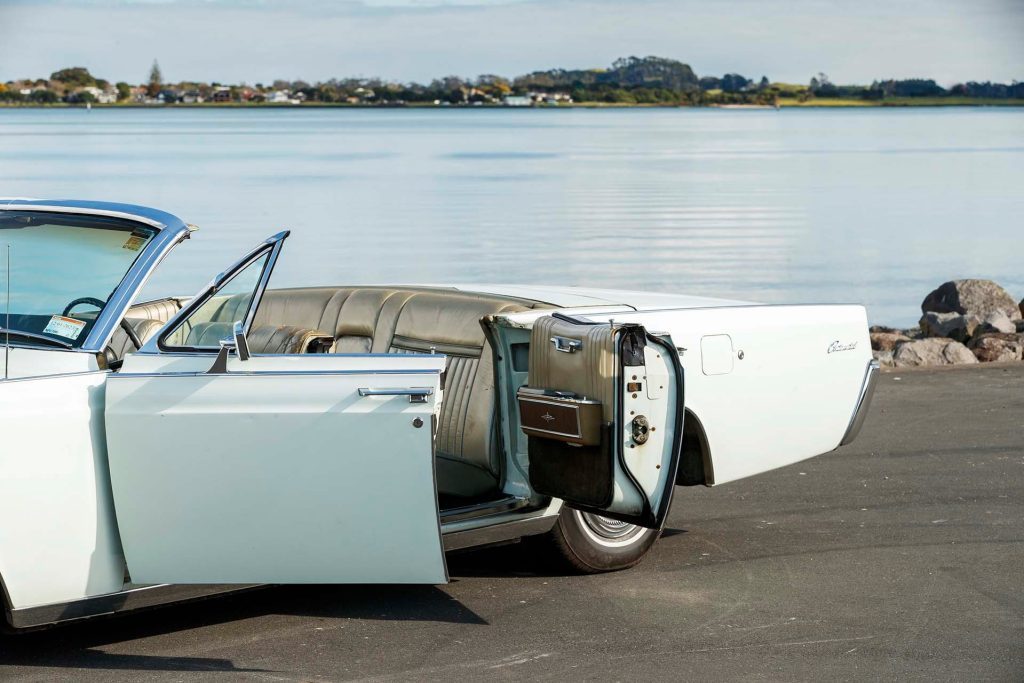 The first generation ran for eight years rather successfully until 1948 but it wasn't until 1956 that a second generation model was introduced. When Ford was flush with money but few good ideas, it introduced a Continental division that same year. This slotted in above Lincoln in terms of luxury and pricing, its first car being the ultra-luxury Continental Mark II. This big coupe was largely handbuilt and came with an enormous price tag. It was a loss maker and so when it came time to launch a third generation model, Ford scrapped its short-lived Continental division, but somewhat confusingly, the name lived on. And so the third-gen Lincoln Continental shared more parts with other Lincoln models, including a new unibody platform, which helped trim the price tag. This third generation was also killed off prematurely, running from 1958-1960. But as it had yearly updates with the Mk III, Mk IV and Mk V versions, it was another financial disaster with the company bleeding millions.
For 1961, Lincoln only offered one model, the Continental, available in four-door sedan or convertible body styles, with new styling and suicide rear doors. It was based on the previous generation model's underpinnings, but the chassis was stretched. To ensure a better return on investment, this generation spanned nine years of production and had updates in 1964, when they increased the wheelbase and introduced new front and rear ends, and again in 1966, when the frontal styling was refined further and a two-door coupe was introduced. That year, the Continental model enjoyed its best sales with some 55,000 sold. The line came to an end in 1969.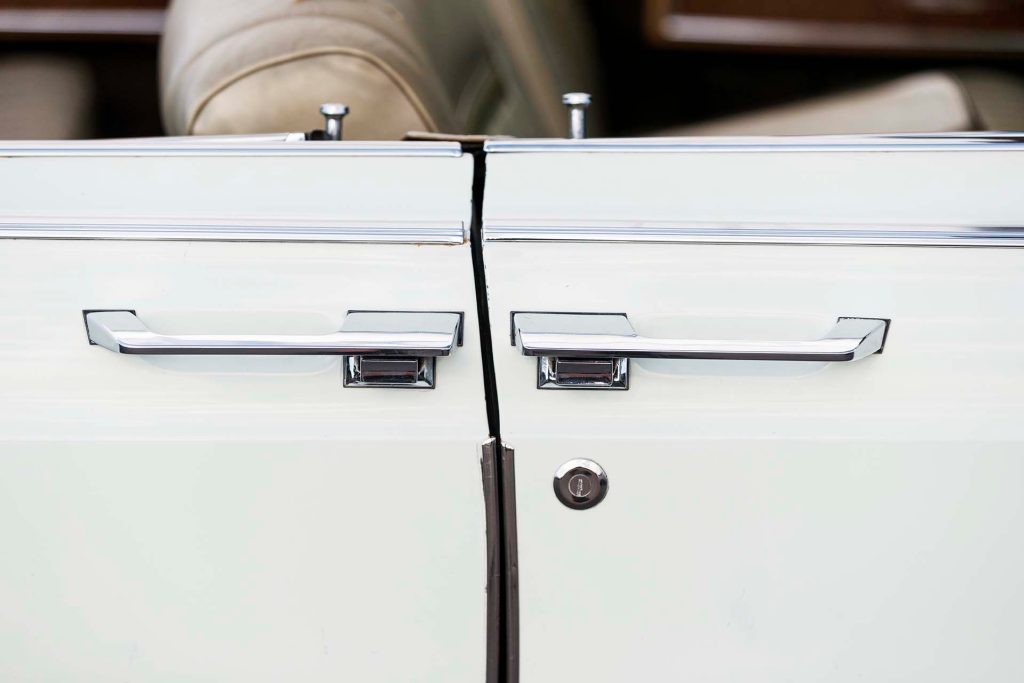 This fourth generation model was used as the presidential car; a 1961 model was in use when JFK took that fateful drive in Dallas. Somewhat morbidly, the car was pressed back into service for LBJ, albeit with bullet proof glass and a hardtop roof.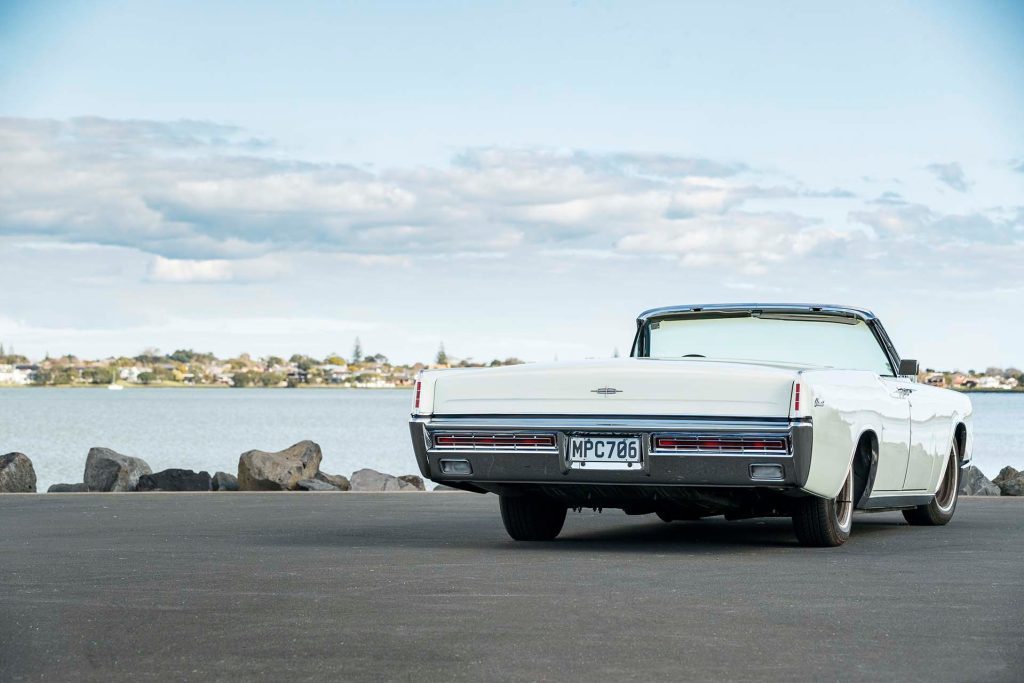 Most would agree the last of them, the 1966-1969 models, were the best looking with their minimalist frontal styling. Its menacing presence has seen the car feature in various movies, like The Matrix, and TV series like Entourage. It was this cult following that drew Aucklander Andrew Birdsall to seek this 1967 Lincoln Continental convertible out a few years ago.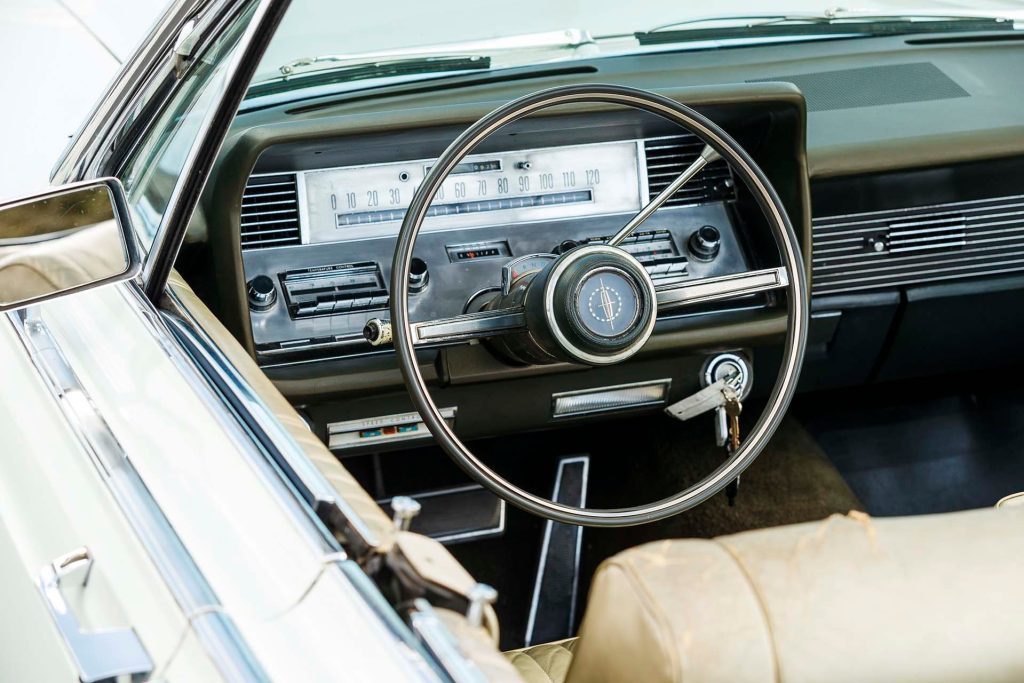 "I looked around for a good one for ages. This one was for sale in Florida and I was going to the US for the SEMA show at the time, and it all fell into place, it was just meant to be."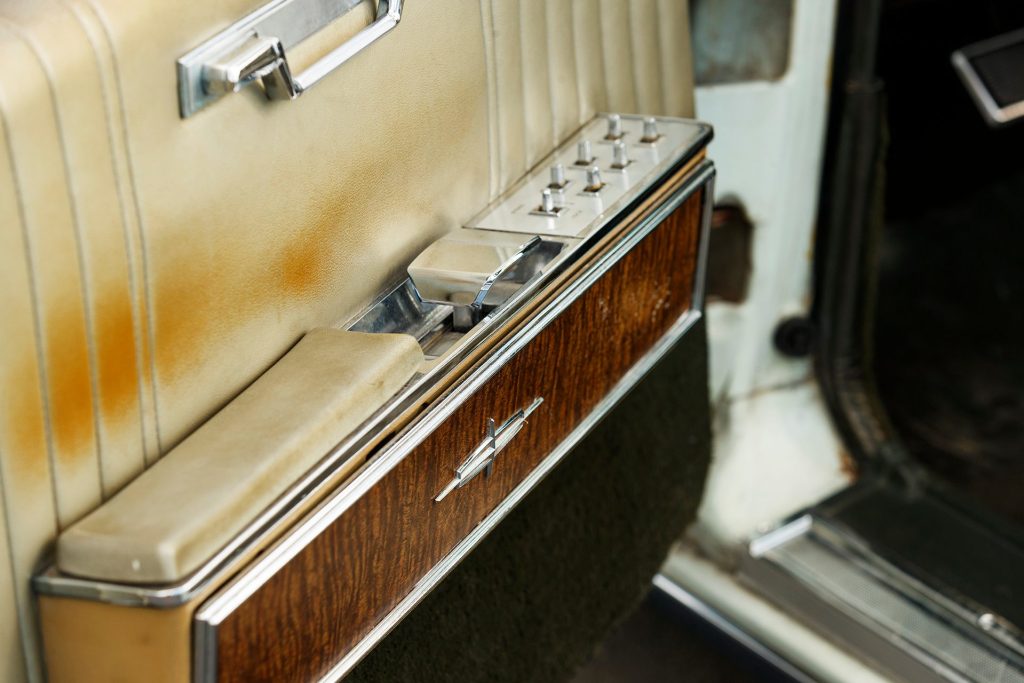 The Continental Convertible was not cheap when new at almost $6500 and at the time it was the most expensive American-made car on the US market. For reference, Ford's top-end XL and LTD models sold for around the $3300 mark. The final year for the convertible model was 1967, with just over 2200 made, comprising a small proportion of the 45,000 Continental sales that year. Five decades later, that makes finding a good one that much harder.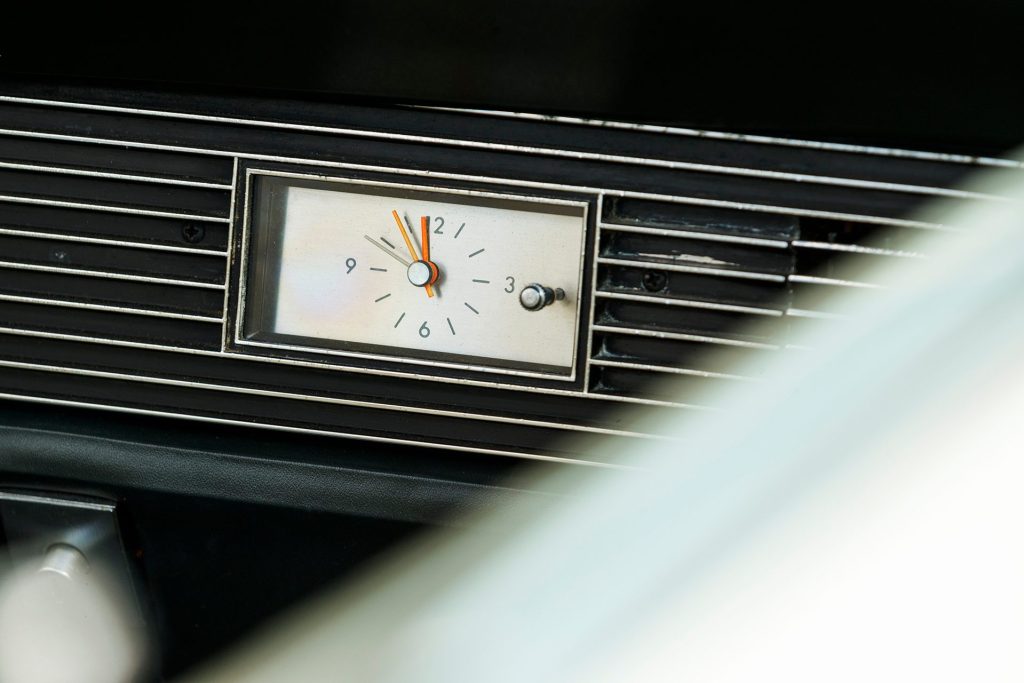 "The good ones are rare, they rust pretty bad through the boot," says Andrew. This car, having done 127,000 miles, hasn't had many owners.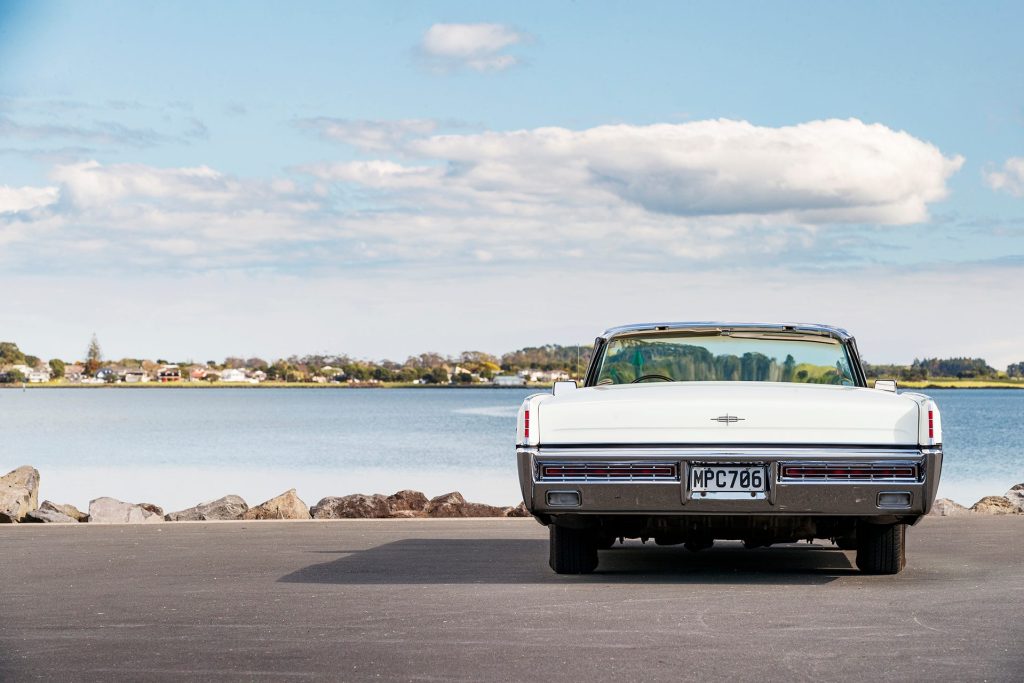 "The guy I bought this from has a Lincoln parts business in the US. And this was his father's car for 25 years prior to that. Apart from being lowered a bit, it's all original."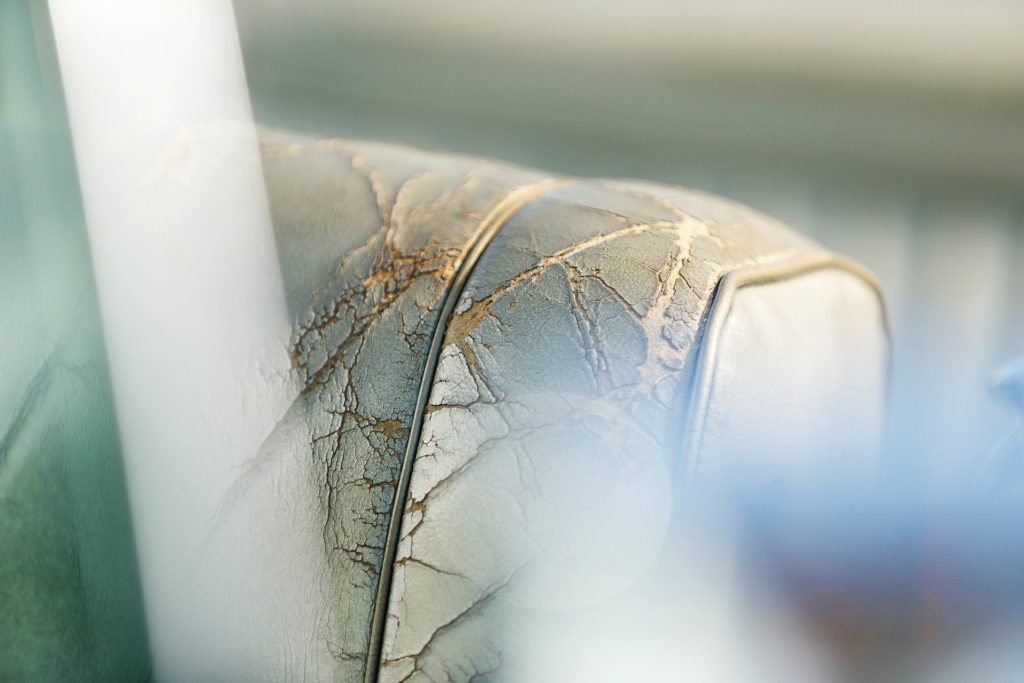 Before he bought it, Andrew managed to get a renowned Continental expert, John Cashman, to give it a once over.  "He was in Florida at that time. I was lucky to get in touch with him and he showed me all the trouble spots and how best to maintain them. He works on Jay Leno's car and Lady Gaga's, and he looked over all the mechanicals on this one, including the retractable hood, with all its pumps and switches."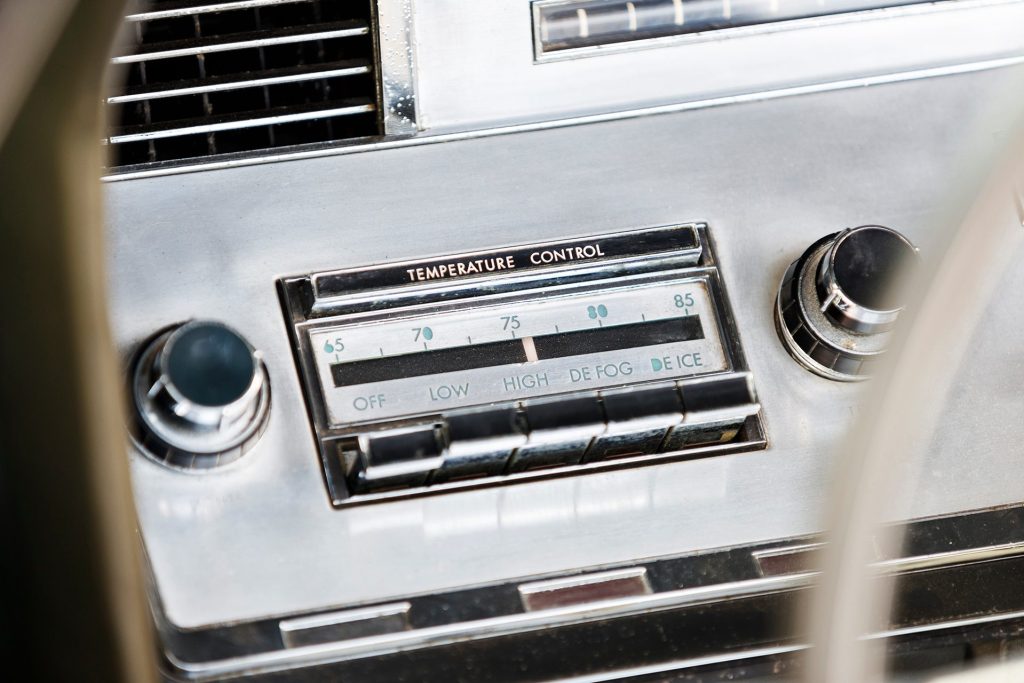 The Continental uses a hood system derived from the Ford Fairlane Skyliner, and the mechanicals under the rear deck are more interesting than the big V8 up front. This car now has a larger hydraulic pump to help with the heavy lifting, and Andrew reckons it's not too complex as there are no electronics involved, just a swag of safety switches. When something is not quite right with the operation, these switch off which interrupts the process to prevent damage. "There's one switch that is a bit faulty but it's a miracle that it still works after all these years. It has a 43 page manual on how to troubleshoot it."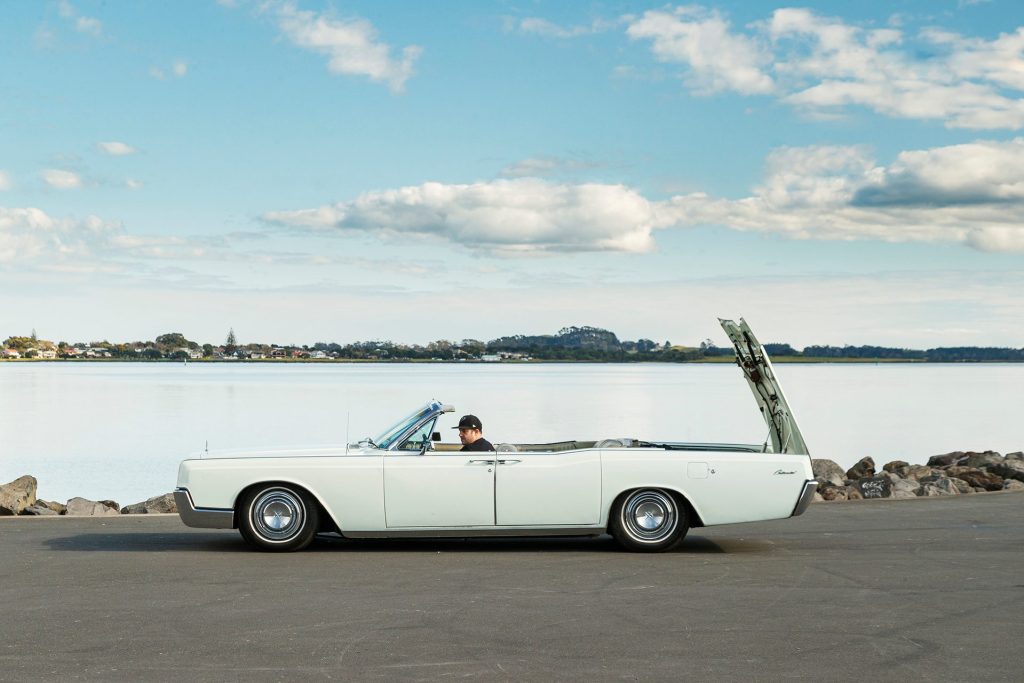 He says the hood is still reasonably weatherproof, with only a few minor leaks in a downpour around the front windows. "It is a bit tired in places. I asked Cashman about replacing the roof, and he said it's very difficult to get everything realigned perfectly again. If it's out, that sets off those limit switches".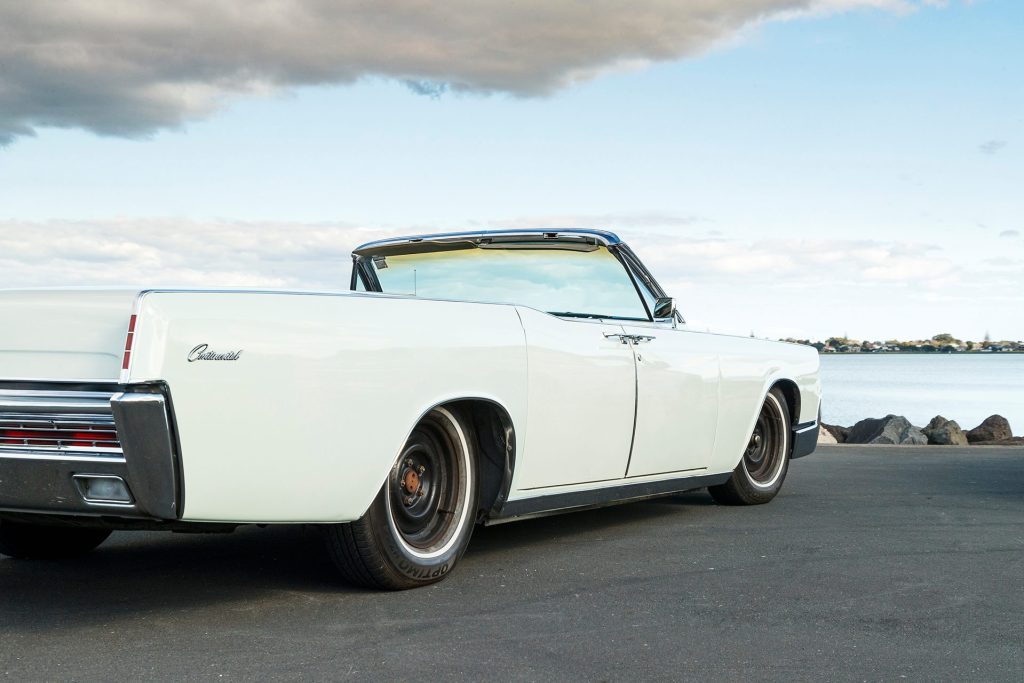 Other nuances include opening the rear door. With its hood and pillarless design, the rear window needs to lower itself to clear the weather stripping before the door can open easily, and Andrew says the pneumatic system responsible is a bit touchy these days. The windscreen wipers work off a hydraulic pump, meaning they are infinitely adjustable but he's not looking forward to the day they stop working. The Continental also has an auto release on the handbrake; you put it in gear and it pops out. However, the rubber seal on the pneumatic pump perished and as you can't buy one, he was lucky to get one 3D printed to get it back working again.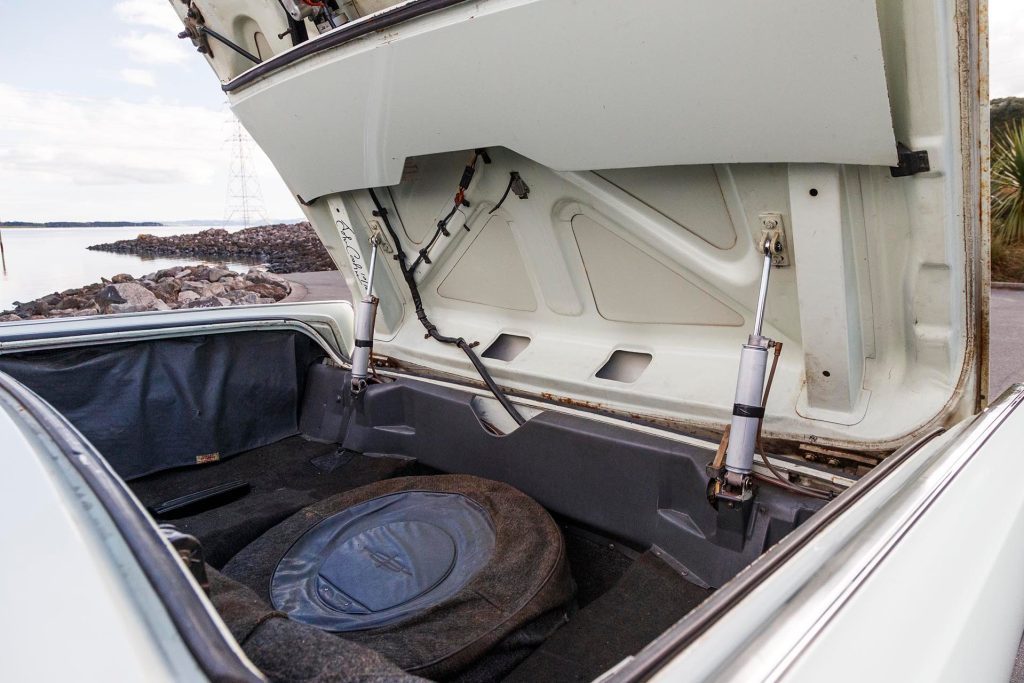 The coupe, sedan and convertible models all rode on the same 3.2m long wheelbase, and all measured the same 5.6m long. "Turning it around is a nightmare, thank god for power steering. It's the width that's more painful to deal with than the length," he says. "These are pretty sloppy handlers, so you never quite know where you are in the lane." Before it went through compliance, he replaced suspension bits and brakes. "It was fifty five years old and feeling pretty tired. It rides much better now."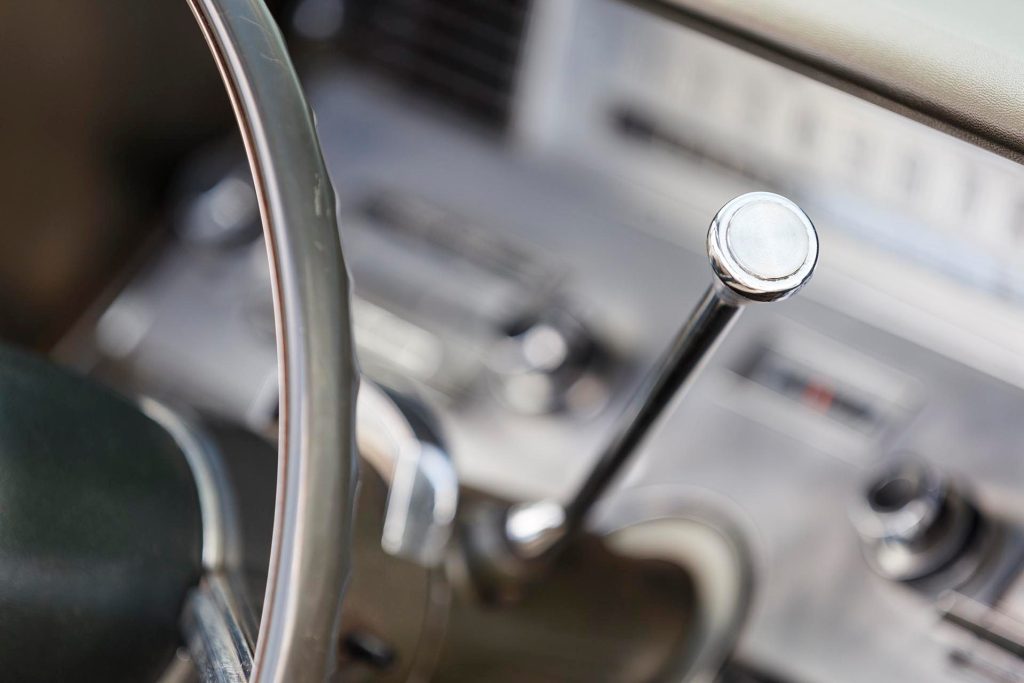 While the Continental sedan weighed in at 2.3 tonnes, the convertible was a stout 2.6 tonnes thanks to its reinforced underbody and hefty hood.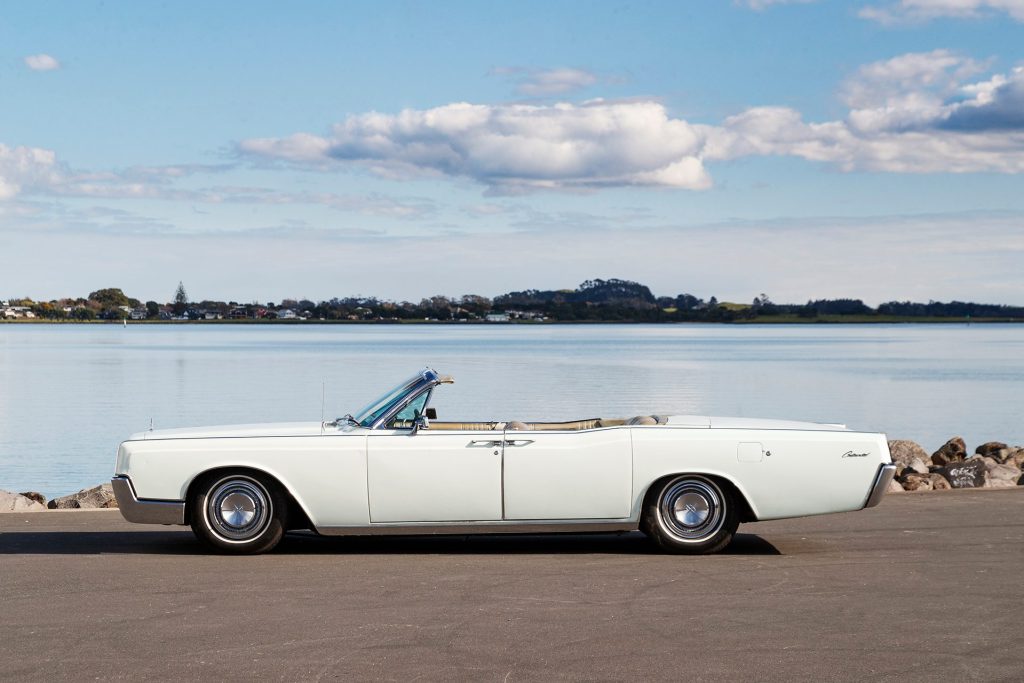 "When you have the roof on, it's a totally different car to drive. It's far nicer with the top down and the weight over the rear wheels." 
Up front is a massive 462 cubic inch big block V8. Breathing through a four-barrel carb, the 7.6-litre donk makes (in 1967 at least) 340hp (250kW) and 650Nm of torque at 2800rpm. Drive is sent to the rear via a Select-Shift Turbo-drive three-speed auto. "It's an old American V8 with no compression so it turns over easily and I haven't had any issues with it mechanically."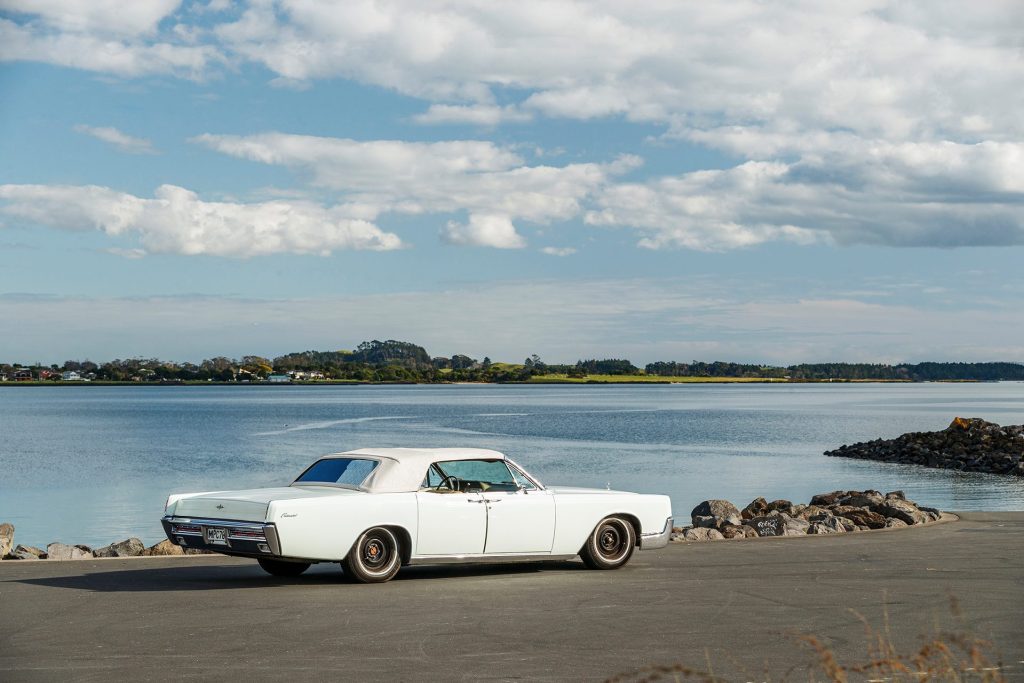 The goal is to keep the Continental in its used condition. "There are a few dings around the body but I don't want to get it panel and painted. I can enjoy it as it is, and I won't be paranoid about it getting scratched. One of my mates spent six figures on a Kingswood, and now he's scared to drive it. I don't want that to happen with this."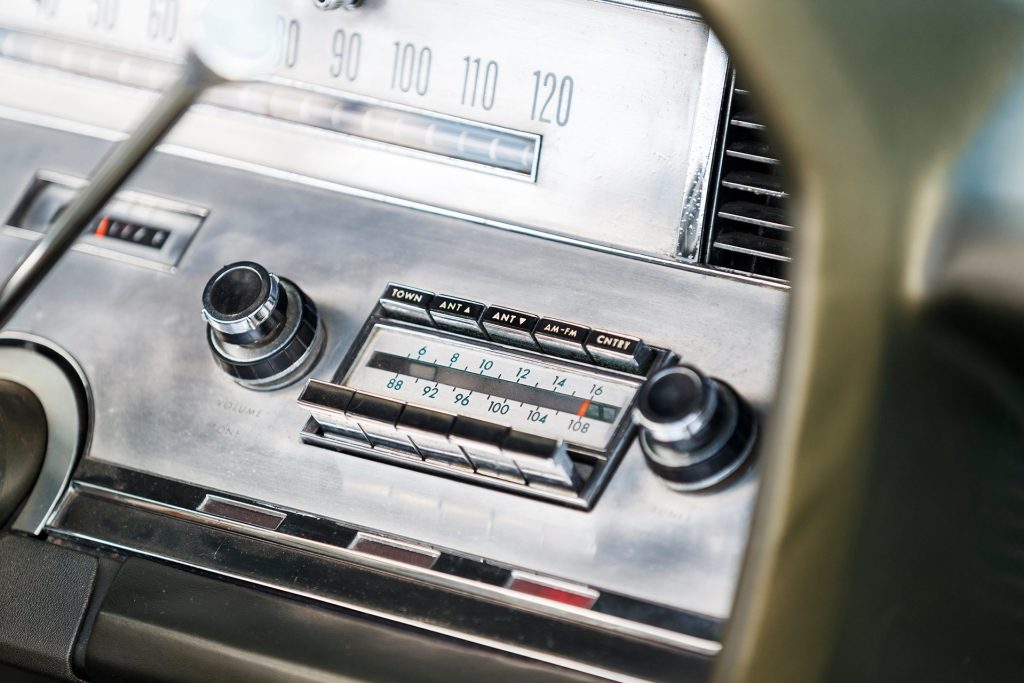 The Continental came loaded with kit but some of the optional extras on this car include the automatic temperature control with the system deciding where the air flows, which apparently still works well. There's also the Stereo-Sonic tape system and FM radio. "There's a foot operated button on the floor for the seek function when you were touring between city and country," says Andrew, while other options include cruise control, electric seats, and even powered quarter windows. "A few of these optional parts are super rare. The passenger side mirror was a rare extra, so that bit alone can be $US2000."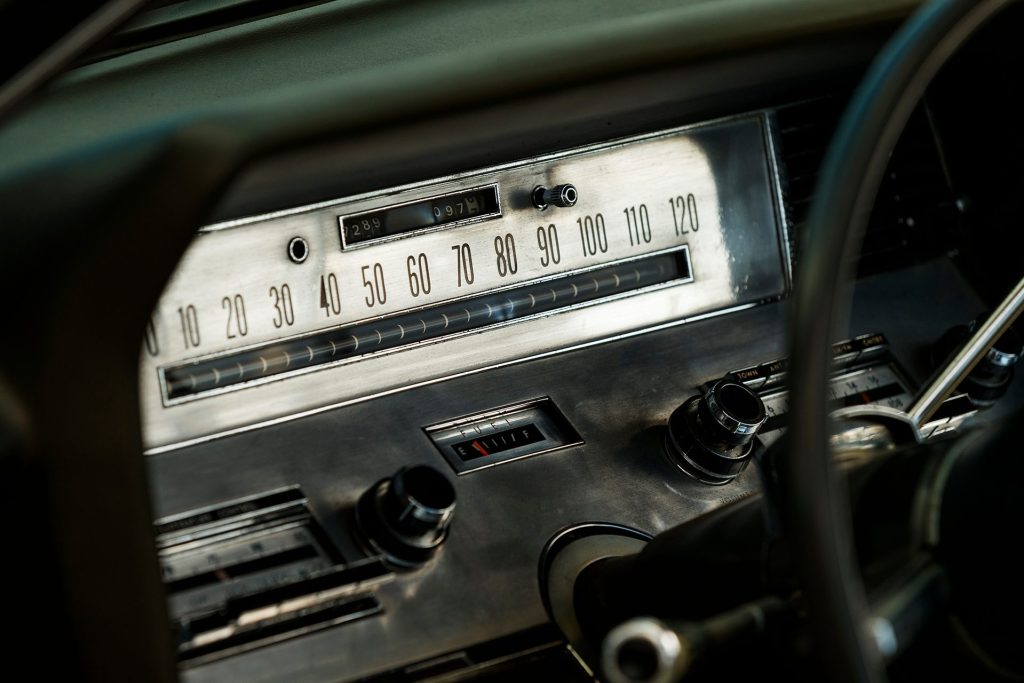 Given the nature of the beast, this car is used as a weekender. "One of the reasons I wanted to import this car is that it's rare here. It's a totally different thing to a Camaro or Mustang or other cruisers like the Impala."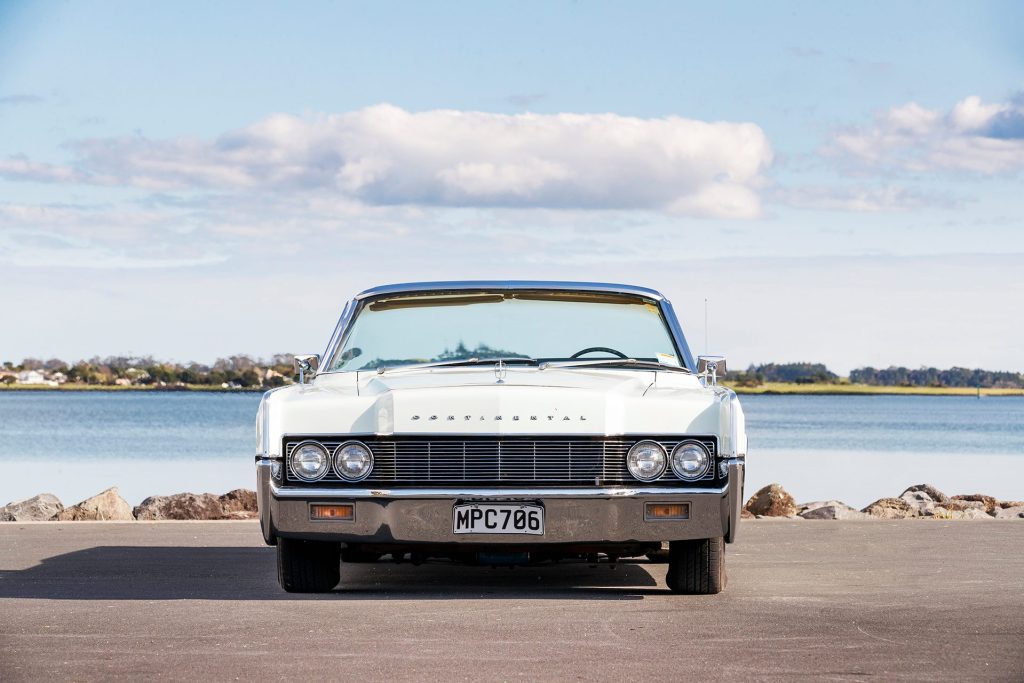 Since landing his in 2018, prices for these have risen. "I paid about $US30k, but now the sedans are asking that much, the convertibles have certainly increased in price." As has the cost of running the beast.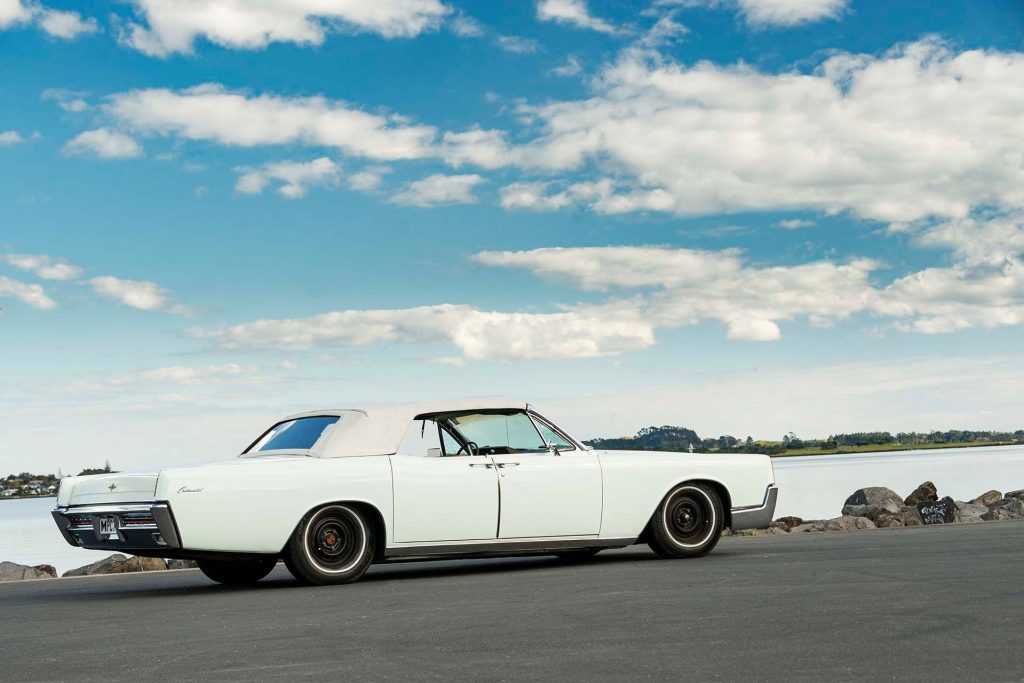 "It's terrible, it costs about $280 to fill, and I just have to keep feeding it."